This Week's Opportunities For Startups | April 25-30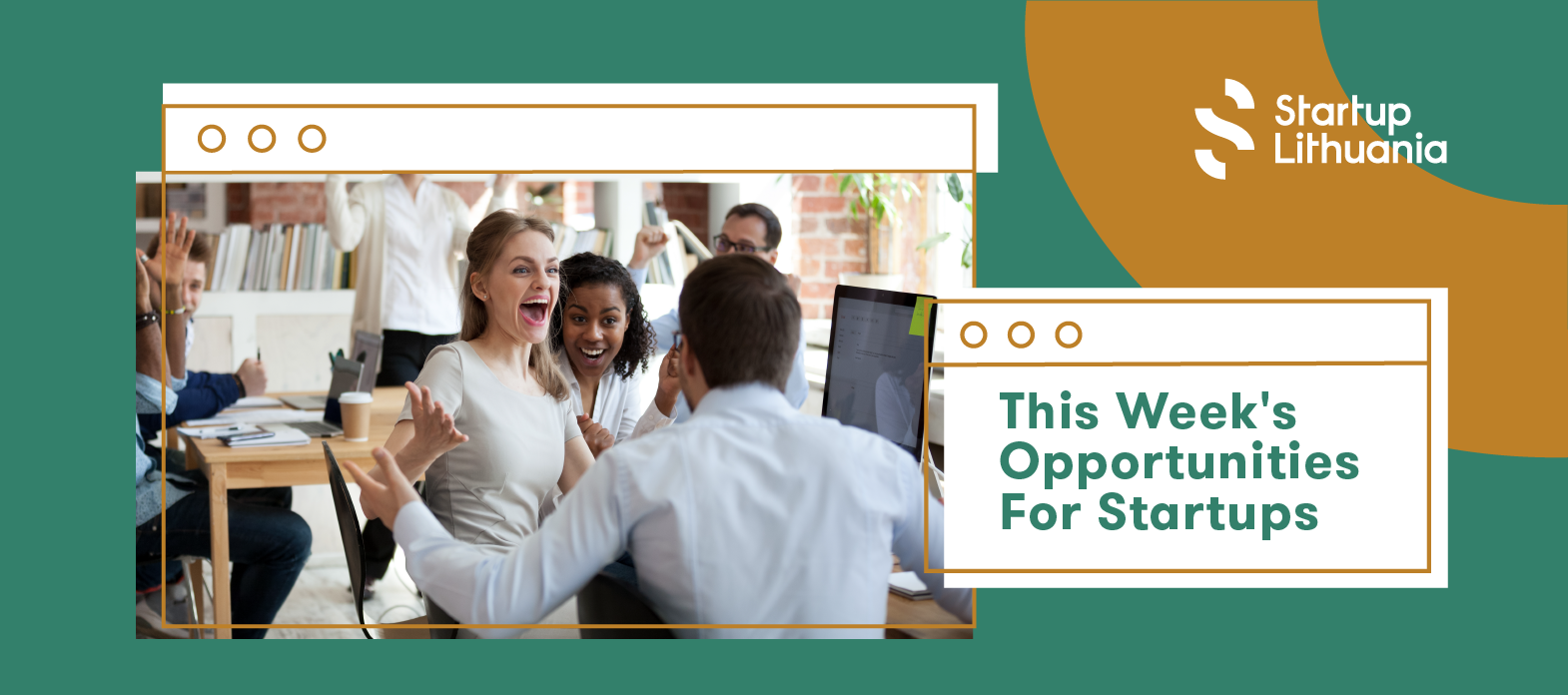 Save your time and concentrate on things that matter. 
Startup Lithuania prepared a list of opportunities, events, and open calls that you might be interested in! Please, check it right now and take every chance that you get: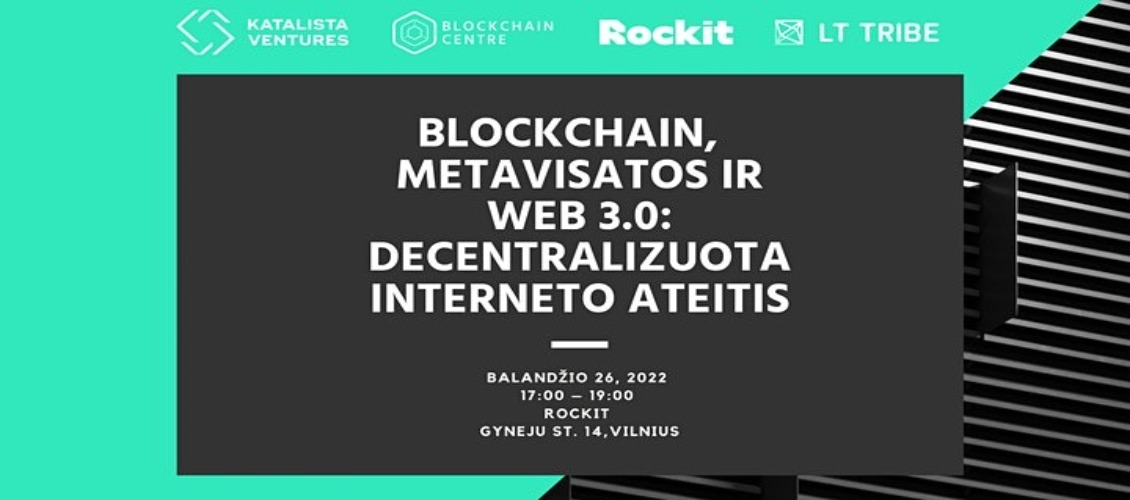 Metaverses are the hottest topic in the world of technology in 2021 and will continue to dominate the headlines this year. Technology giants such as Meta (Facebook) and Microsoft showcase ambitions to create a meta-universe, but the game is not alone: ​​Blockchain enthusiasts and entrepreneurs around the world are creating visions for their decentralized meta-universes. These groups then bring in billions in investment from private investors and funds. The ongoing race will determine the future of the internet, so it is important to discuss this.
Registration is HERE.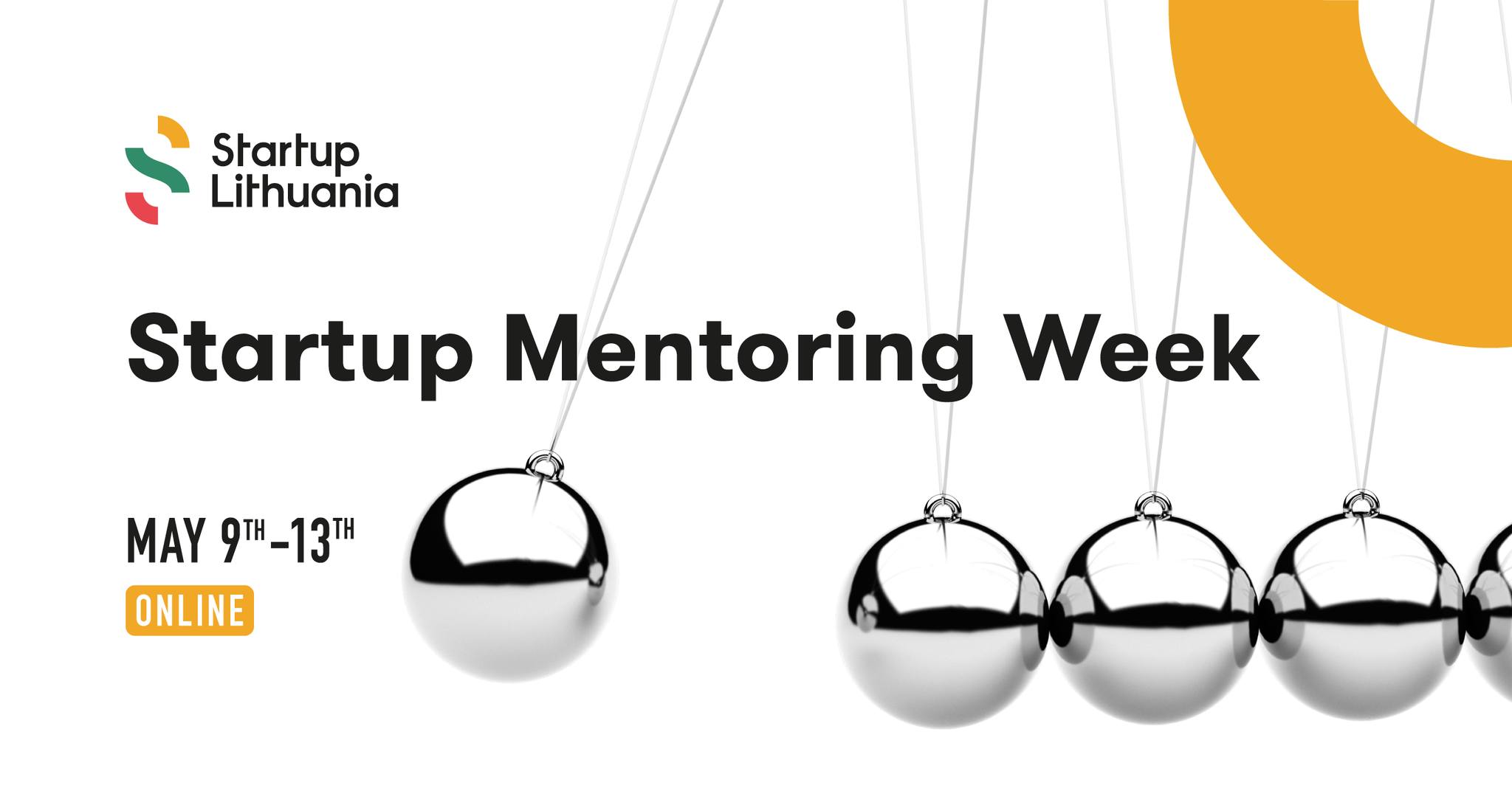 Do you have some burning questions about building and scaling your startup? Not sure how to validate your startup idea or start fundraising? 
Startup Lithuania invites startup founders to register for 1:1 mentoring sessions where you can get support and personal advice about building and scaling your business! The mentoring sessions are led by the experts from Startup Wise Guys, one of Europe's most experienced and successful startup accelerators.
Deadline for applications: April 29th, 2022.
Apply HERE.
Call for proposals 2014-2021 Norwegian Financial Mechanism for Entrepreneurship Development, Innovation and SMEs is aimed to increase the competitiveness of Lithuanian companies in the field of green industry innovations, including the bioeconomy.
Supported activities
Training to develop / strengthen business skills in green industrial innovation and / or the circular economy and / or ICT.
Calling for
Eligible applicants are  SMEs and large companies with private legal personality and private, for-profit or non-governmental organizations, including business associations or clusters. 
Maximum funding amount
€10,000
Deadline for Applications: 2022-04-29
More information and application HERE.


Passionate and solid B2B startups in Cyber and Defense A.I. with a functioning MVP, initial traction, full-time commitment of the founding team, and ambitions to go global, apply to the CyberXcelerator program starting in May in Cosenza, Italy!
Registration is HERE. 

The first 2022 call to join EIT Manufacturing's Gazelle Accelerator programme is now open!
What is the Gazelle Accelerator Programme?
The Gazelle Accelerator programme aims at supporting existing technology-based companies, SMEs, start-ups, and scale-ups, by accelerating their international business, innovation, and financial capacities.
The programme targets SMEs, Start-ups, and Scale-ups, that are developing solutions to answer to some manufacturing technical challenges that have already been identified by end-users in the Industry 4.0. The details of the challenges are available in the application form below.
The selected companies will receive :
Online Business Development & Innovation Support
Online Connection with Industrials and Investors 
Online Follow Up Programme (follow-up all the actions engaged during Gazelle) 
Deadline for Applications: 2022-05-06
Apply HERE.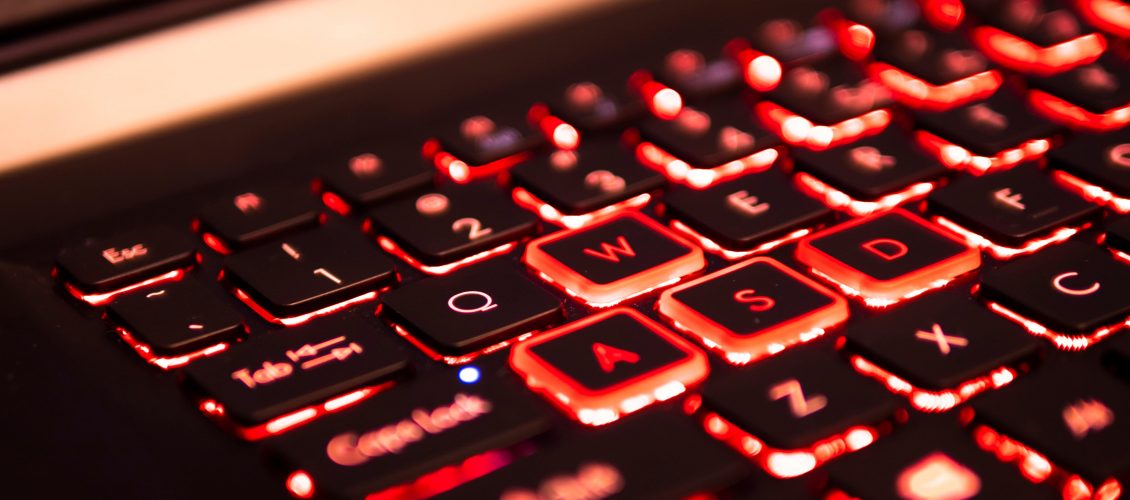 The Makeathon for health would be organized by the Embassy of Lithuania to India, Global Business Inroads (GBI), Maker's Nest to connect the Ecosystem of Innovation in Healthcare for the two countries, India and Lithuania. The organizers would host a joint online program on the 19th May, 2022 where Lithuanian and Indian health start-ups/ companies will have the opportunity to pitch to Indian and Lithuanian health start-ups/ companies respectively for collaboration opportunities. Thereafter, we will facilitate B2B meetings and collaborations for interested Lithuanian and Indian health Companies.
The deadline: 9th May, 2022.
Registration is HERE.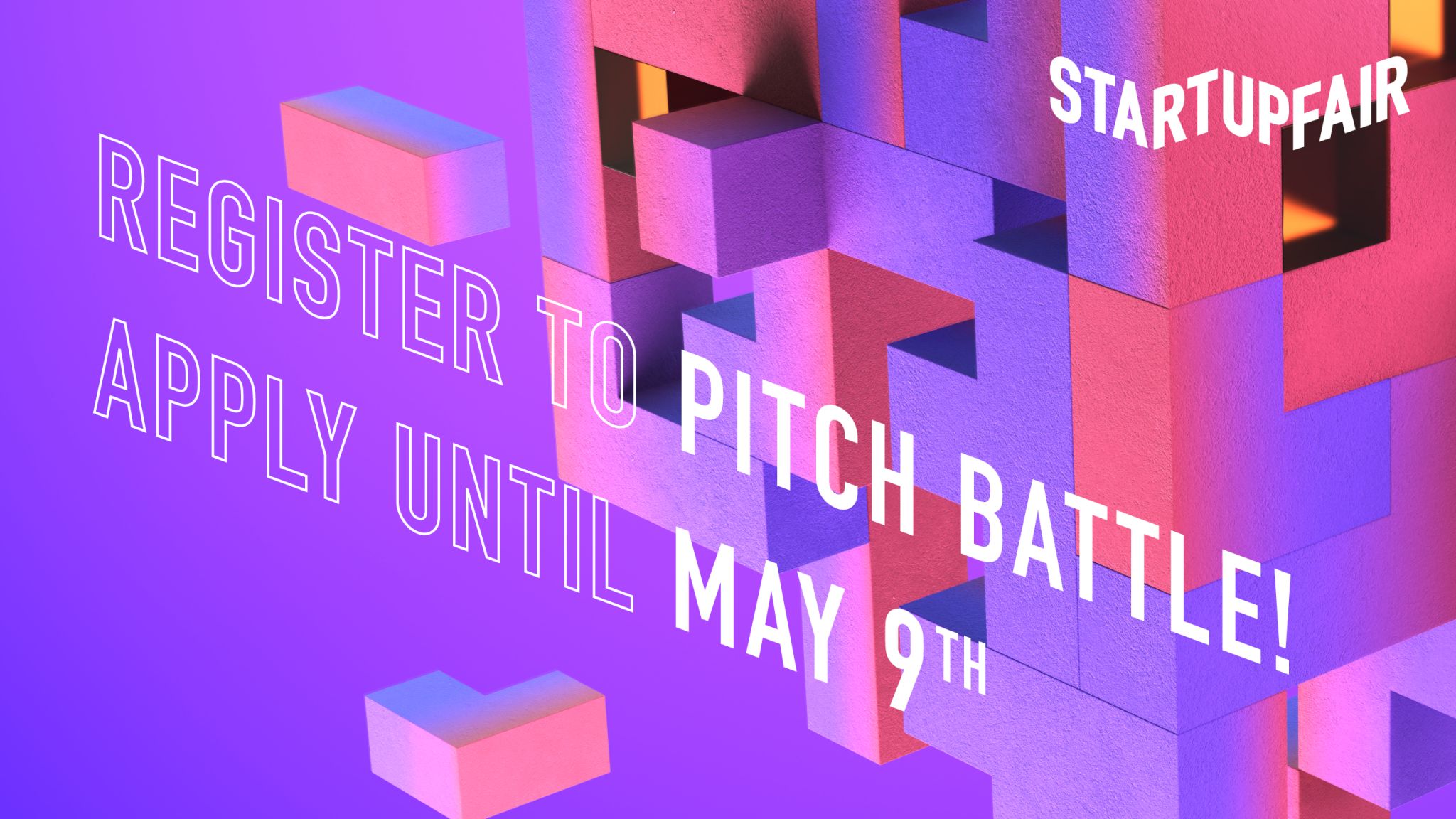 This is an opportunity you don't want to miss! Every year we invite the innovators from around the globe to apply for the chance to pitch on the Startup Fair's stage in front of the investor jury and international audience. If you're an early-stage founder looking to get your name out there and compete for some amazing prizes, then wait no more and apply for the Startup Fair Pitch Battle! The deadline for applications is 9th of May at 8:00 am (EEST)
Each year we select 40-50 startups from the applicant pool and invite them to join us on the Pitch Battle stage. Startups are evaluated and selected by the judge panel consisting of investors and industry experts. You will be scored on the importance of the problem you're solving, your solution, traction, team, and pitch deck. 
Apply 
HERE
 until 9th of MAY, 2022.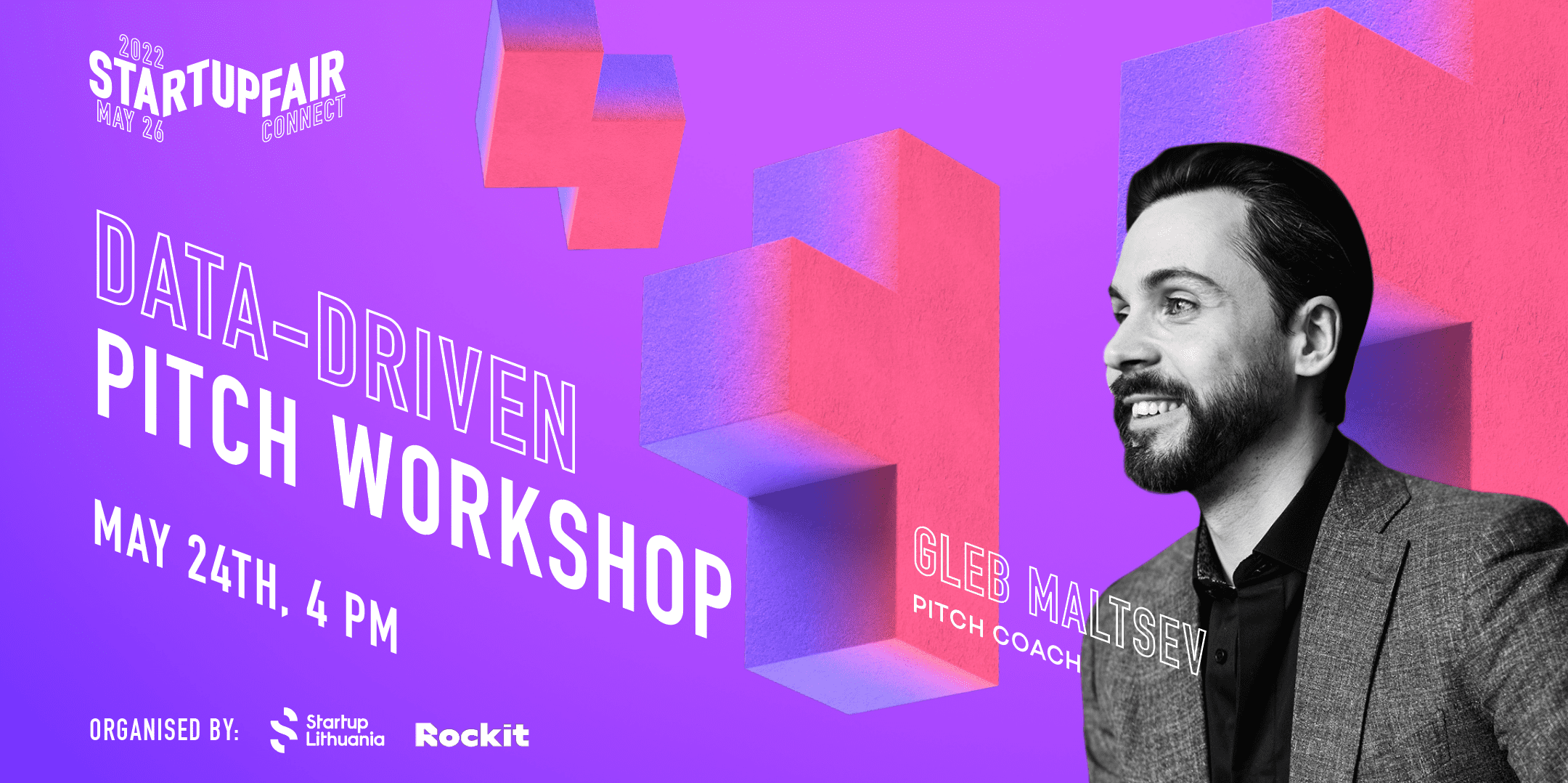 Pitching is a skill that needs copious amounts of direct feedback to master. The problem is that founders rarely get it in a systematic and transparent form. This practical and interactive session will give an opportunity to get actionable feedback to get you ready to pitch in front of the investors.
The session will be led by Gleb Maltsev, one of the best pitching trainers in the startup world. There are three main pillars of Gleb's work—writing, delivery, and visuals. He has developed a fourth pillar during the past years—conversations (Q&A). It is one of the most complex pitch elements for most founders, regardless of the company stage. During the workshop, he'll be giving the audience insights, tools, and tips to start climbing the skill acquisition learning curve of fundraising.
Apply HERE.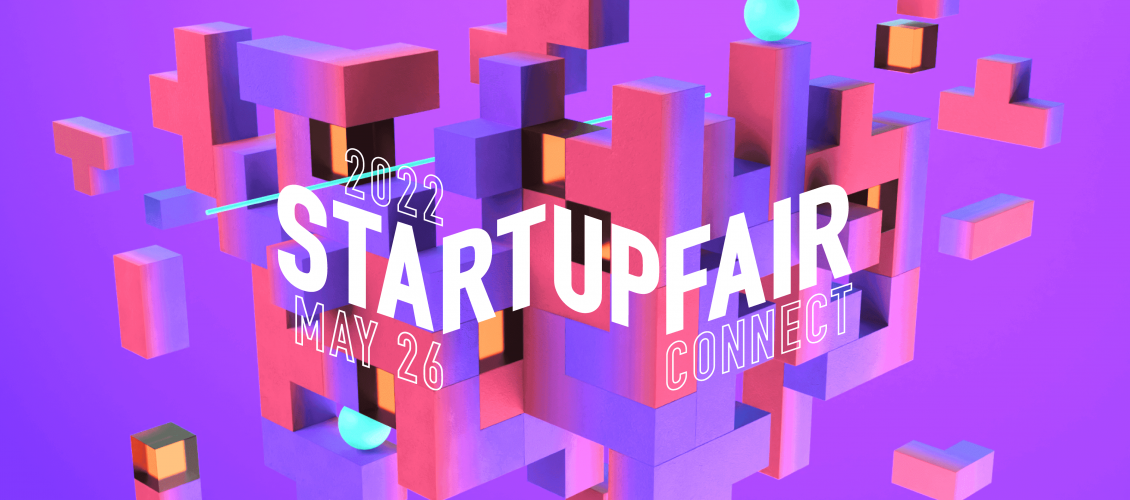 SAVE THE DATE! Circle 26th of May on your calendar for the biggest startup event in Lithuania – Startup Fair. Connect 2022! 
The past year and recent circumstances have shown us how important it is to connect, create this strong bond, and build great things together. Join the event and connect with a multitude of amazing people, startups, investors, and other like-minded professionals!
What to expect?
CONFERENCE. Local and international speakers will present the most relevant startups' topics! Tune in to get up to date with the hottest industry trends, get inspired by success stories, and explore how we can solve some of the most important challenges together.
PITCH BATTLE. The most promising, pre-selected startups will pitch their ideas and compete on stage in front of the influential jury: the investors, startup ecosystem experts, and the audience. You can be one of them! Stay tuned – registration and prizes will be announced soon.
B2B MEETINGS. It's never been easier to connect with all the right people. Discover the most relevant attendees including startups and investors on Startup Fair's matchmaking platform and meet them at the dedicated meeting zone or online during the event.
STARTUP FAIR. CONNECT 2022 is free of charge, BUT don't forget to book a ticket HERE.
Agmis startup development programme is aimed at startup founders ready to make the next step in their journey. During a product crash course, they will help to turn your idea into a workable product. A team of product specialists and developers will be dedicated to you and your product, ensuring that a product prototype will reach the market with your graduation.
Who can apply: entrepreneur, teams across the EU with ideas of how to solve business problems.
Fields of interest (preferentially): health, sustainability, enterprise software, food, AI, robotics, retail, education, transportation, security, real estate, travel, jobs recruitment, legal, telecom, IoT, fintech, deep tech, sports, marketing construction.
Benefits for startups: workspace, mentoring, investment, administration, valuable contacts, prototyping, building product, legal advice.
Fund range per team: from 20 000 to 200 000 Eur.
Investment conditions: to be agreed.