Blockchain, Metauniverses, and Web 3.0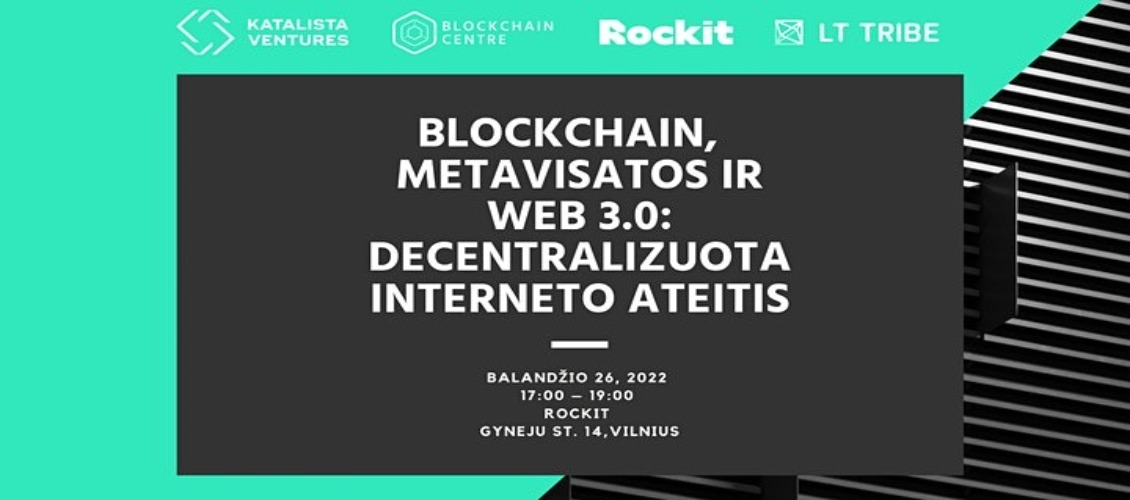 Metaverses are the hottest topic in the world of technology in 2021 and will continue to dominate the headlines this year. Technology giants such as Meta (Facebook) and Microsoft showcase ambitions to create a meta-universe, but the game is not alone: ​​Blockchain enthusiasts and entrepreneurs around the world are creating visions for their decentralized meta-universes. These groups then bring in billions in investment from private investors and funds. The ongoing race will determine the future of the internet, so it is important to discuss this.
Team:
Ada Jonuse. CEO and Co-founder of Lympo. Ada is a Blockchain entrepreneur, IT education maniac and mentor empowering woman in the tech world.
Danielius Stasiulis. CEO and Co-founder of BitDegree. BitDegree is one of the leading EdTech in Lithuania and Europe, firmly on the path of its ambition to become the No. 1. 1 Crypto educator in the world.
Greta Monstavice. CEO and Co-founder of Katalista Ventures. Katalista Ventures is the first triple top line (business that creates a positive impact on the environment, society and its finances) hybrid starter and fund in the Baltic States.
Registration: here