This Week's Opportunities For Startups | October 17 – 21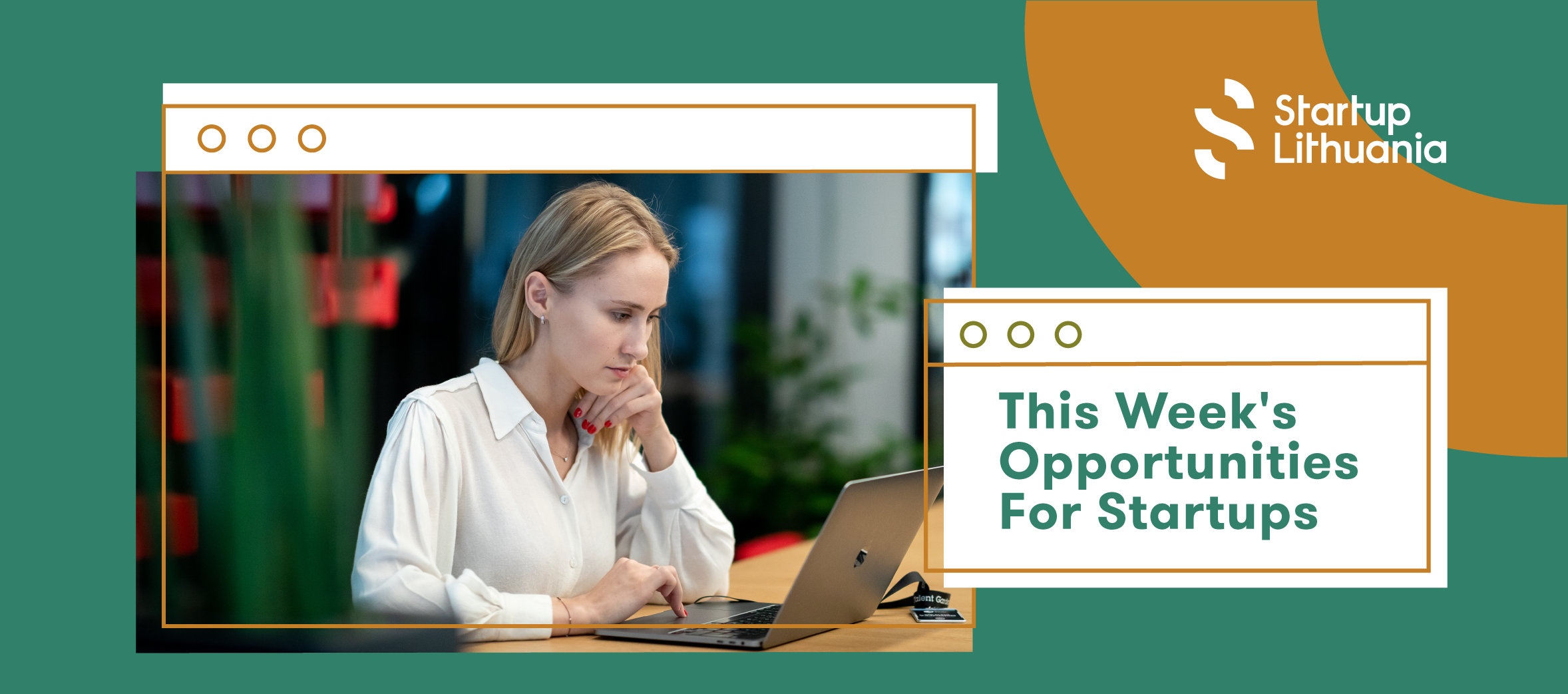 Save your time and concentrate on things that matters. 
Startup Lithuania prepared a list of opportunities, events, and open calls that you might be interested in! Please, check it right now and take every chance that you get:
📣 APPLY UNTIL OCTOBER 19| BALTTECHNIKA 2022| LINPRA AND INFOBALT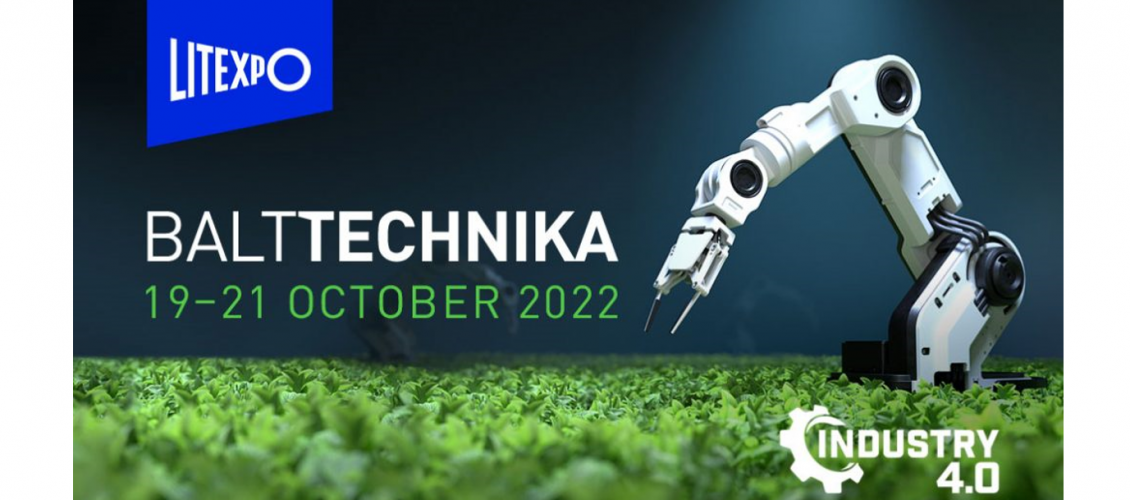 BALTTECHNIKA 2022 is the only and the most important event of the engineering industry year in Lithuania. 
Its mission is to present the country's engineering and technology industry companies, their achievements, and potential to professionals and the general public, and to encourage the establishment of collaborative relationships between business and scientific institutions, traditional industry, innovators, and startups. 
The focus is on the engineering and technology industry, including advanced manufacturing solutions, products, and innovations. The focus will be on transport, mobility, renewables, sustainability, smart manufacturing solutions such as robotics, digitisation, artificial intelligence, etc.
Events:
"Making Industry 4.0 Real" conference, showcasing industry best practices and practical business examples on the transformation path. Organised by LINPRA in cooperation with the Association INFOBALT and the German-Baltic Chamber of Commerce AHK. More at industry40.lt.
RestartSMEs: Hackathon & MatchMaking. Industry meets innovators, start-ups and tech-savvy organisations.
B2B business matchmaking event for Lithuanian and foreign industry representatives – REGISTRATION.
Become part of the most important engineering industry event in Lithuania!
📣APPLY UNTIL OCTOBER 20 | WOLVES SUMMIT VIENNA  |WOLVES SUMMIT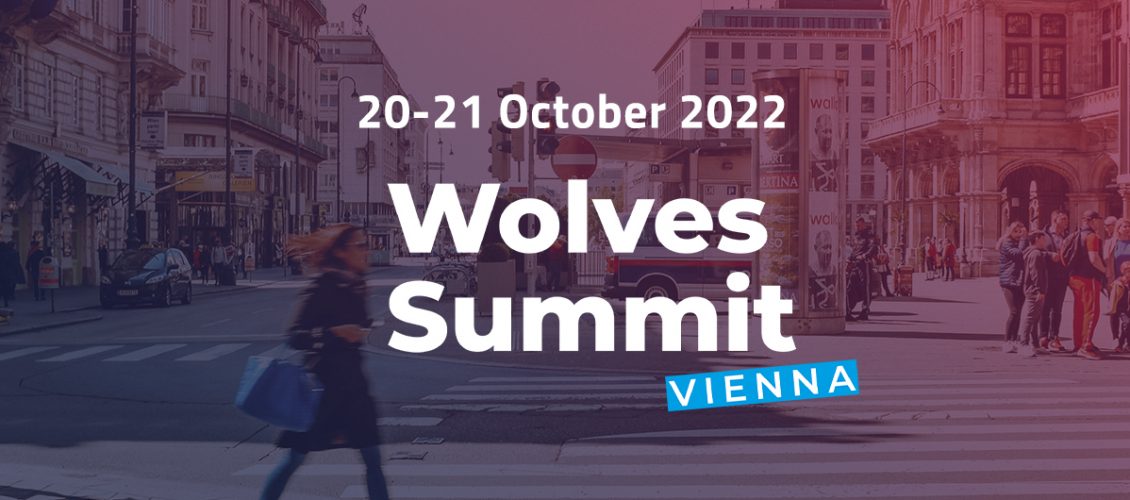 Wolves Summit 2022 is where festival meets conference. Corporations meet talent. Startups go beyond borders. International investors dip their toes into CEE. Academia and science take centre stage.  
2 days of high-quality networking, startups, and investor receptions organised in the heart of Europe.
This edition taking place in Vienna is all about connecting the CEE talent, tech, and innovation ecosystem to the global audience.
Startups have a chance to get free online tickets. 
Find more about the event: here
📣APPLY UNTIL OCTOBER 21  | HACK STARTUP VILLAGE'22 |AGRIFOOD LITHUANIA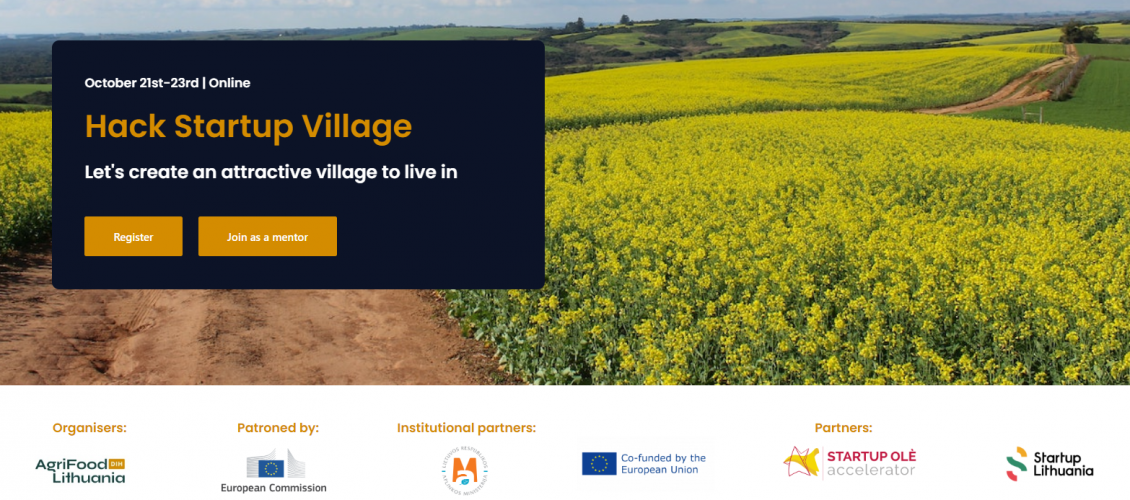 On October 21-23, an international online hackathon HACK Startup Village'22 will be organized for the first time! 8000 EUR are waiting for the participants in the prize fund! This amount will be shared equally by four best performing teams. The patron of the hackathon is European Commissioner Mariya Gabriel.
We invite teams of students, companies, municipalities, state institutions and friends to participate in the hackathon and try to create a future vision for the chosen region. How to turn it into an innovative place where everyone would like to create, live and dream? If creating a vision does not seem so interesting to you, then you can choose to solve one of the challenges of the agrifood sector!
Don't want to participate yourself, but you know someone who might be interested ? Please share this information!
You think you could be a great mentor for the HACK Startup Village participants? Please let us know!
Find more information and register here. 
📣APPLY UNTIL OCTOBER 20  | HACK4RESTART HACKATHON  |LINPRA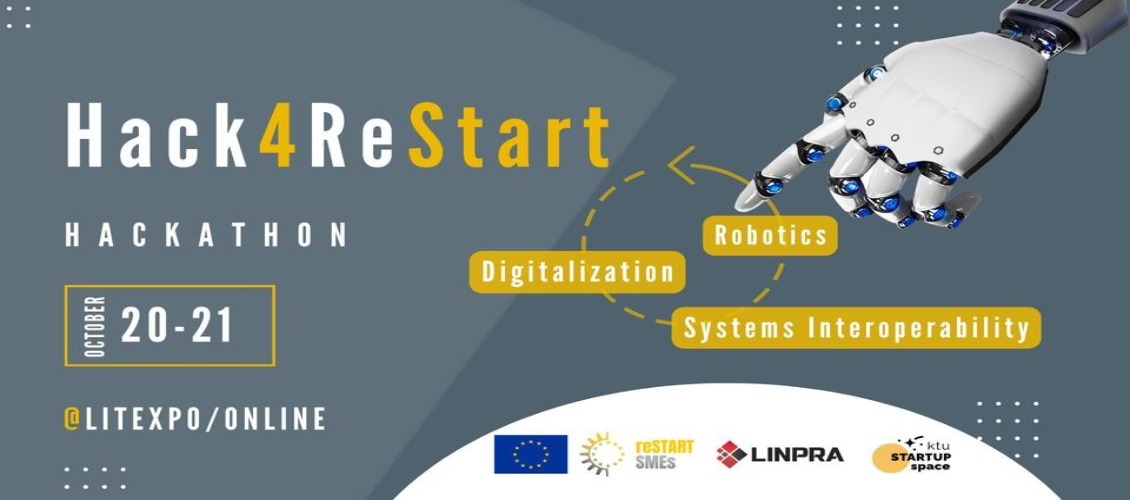 Hack4ReStart invite you to apply and participate if you have an engineering challenge to solve or, on the contrary, if you want to offer your solutions to others.
Why participate?
• During the Hackathon, representatives of manufacturing companies will have the opportunity to meet Industry 4.0 and 5.0 solution providers who can offer innovative solutions to optimise the manufacturing / logistics / digital and other processes of the company.
• Companies offering technological and digital solutions will have the opportunity to meet potential customers (representatives of traditional manufacturing companies) and their needs.
• During the event, there will be an opportunity to receive free expert advice from technology experts from IMEC and Eurecat, international research centres in Belgium and Spain.
The main thematic areas of the hackathon, which will be tackled by technology start-ups, are:
• Robotics
• Digitalisation
• Systems interoperability (ERP)
Hack4ReStart will be will be delivered in a hybrid way: at Lithuanian Exhibition and Congress Centre LITEXPO and online, therefore, applicants are welcome from all over Europe.
The programme of the two-day event will be published soon on the Hackathon's Facebook event page.
Date: 20-21 October 
Location: Congress Centre LITEXPO, Laisvės pr. 5, Vilnius
Read more and apply: here
For more information, contact: vidmantas.vaitulevicius@linpra.lt +370 601 75844
📣APPLY UNTIL OCTOBER 21  | CLIMATHON VILNIUS 2022|INNOVATION AGENCY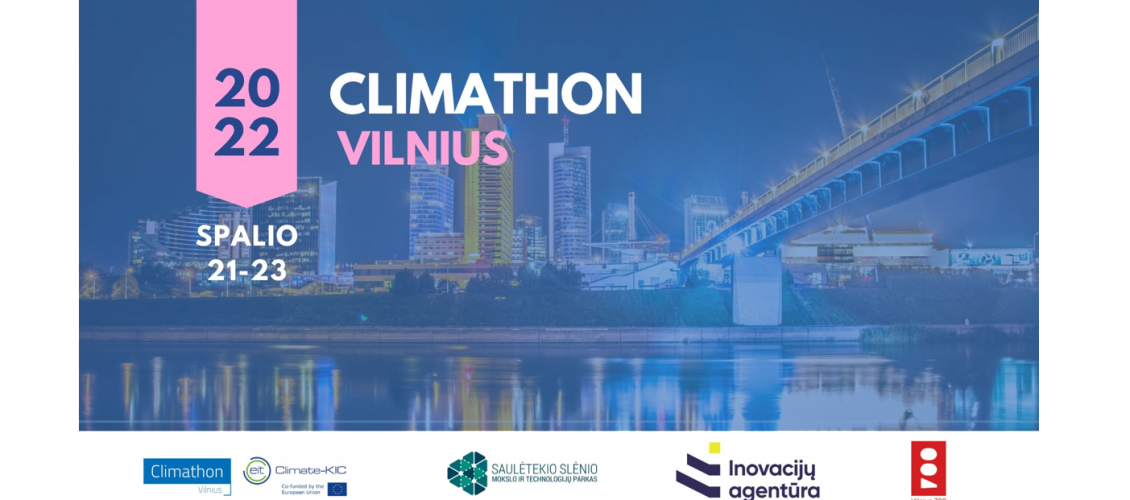 Are you determined to solve the challenges of climate change? Participate in an international event Climathon Vilnius 2022! 
Climathon is an international ideathon that brings together a large community of enthusiasts around the world who strive to create cities that are not only good but also sustainable to live in. The event has been held since 2015, and for the third time in Lithuania!
How do you know if this event is for you? Join us if:
Your environment is important to you,
You have ambitious ideas on how to solve the problems of climate change,
You are ready to be heard!
Specific skills are not required, but we promise – you will definitely acquire them during the CLIMATHON Vilnius 2022 weekend.
Some annual numbers:
200 cities are taking part
The event gathers more than 9000 participants worldwide
Over 800 ideas are being generated
WHEN: October 21-23
WHERE: Vilnius, Innovation Agency, J. Balčikonio st. 3.
More information coming soon. Do you want to be the first to know about the start of registration? Register here.
📣APPLY UNTIL NOVEMBER 8  | STARTUP GUIDE PRE-ACCELARATOR: 3RD CO-HORT|STARTUP LITUANIA
The Startup Guide Pre-accelerator is designed for early-stage startup founders looking to kickstart their startup development. No matter if you have just a few or a thousand questions when it comes to building a successful startup and attracting your first investment, we will help and guide you through the process. This 4 week equity-free training and mentoring program is led by the experts from FIRSTPICK, an early stage venture capital fund focused on Baltic tech founders.
The program includes:
4 workshops
Weekly one-on-one mentoring sessions
Online support
Online platform for self-study
Experience-sharing sessions between programs participants and experienced founders
What you will learn:
Top reasons why startups fail and succeed
Startup development phases and the path to product-market fit
How to use different types of experiments to validate your business idea
Market research and competitor analysis
Fundraising process, options and how to prepare
Effective pitching for investors
Up to 15 founders/teams will be selected to participate in the program. Selected participants will be informed via email.
Program starts: November 21st , 2022
Program duration: 4 weeks
Deadline for Applications: 2022-11-08