HACK Startup Village'22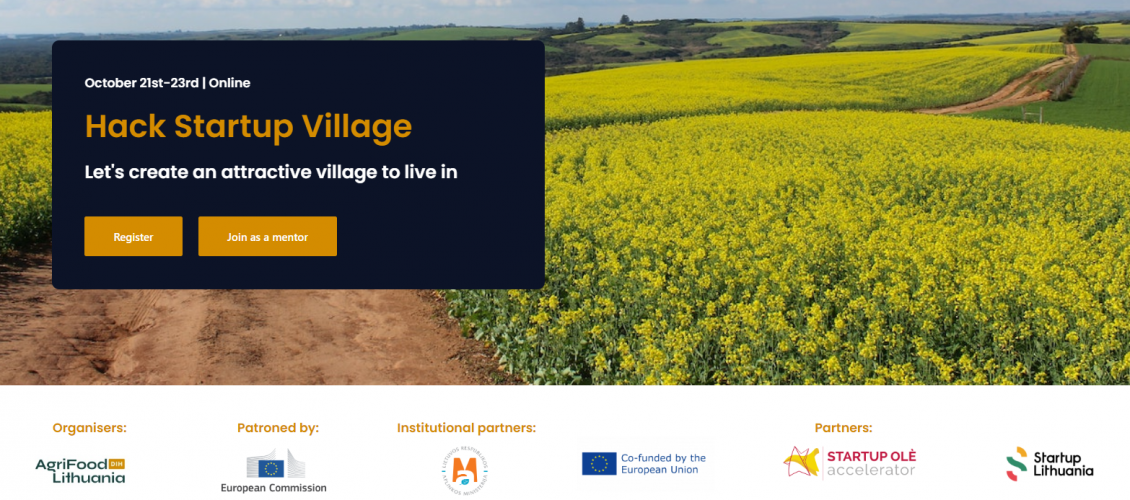 On October 21-23, an international online hackathon HACK Startup Village'22 will be organized for the first time! 8000 EUR are waiting for the participants in the prize fund! This amount will be shared equally by four best performing teams. The patron of the hackathon is European Commissioner Mariya Gabriel.
We invite teams of students, companies, municipalities, state institutions and friends to participate in the hackathon and try to create a future vision for the chosen region. How to turn it into an innovative place where everyone would like to create, live and dream? If creating a vision does not seem so interesting to you, then you can choose to solve one of the challenges of the agrifood sector!
Don't want to participate yourself, but you know someone who might be interested ? Please share this information!
You think you could be a great mentor for the HACK Startup Village participants? Please let us know!
Find more information and register here.