Meetup "Disruptive Technologies and Business Models in Electric Transport"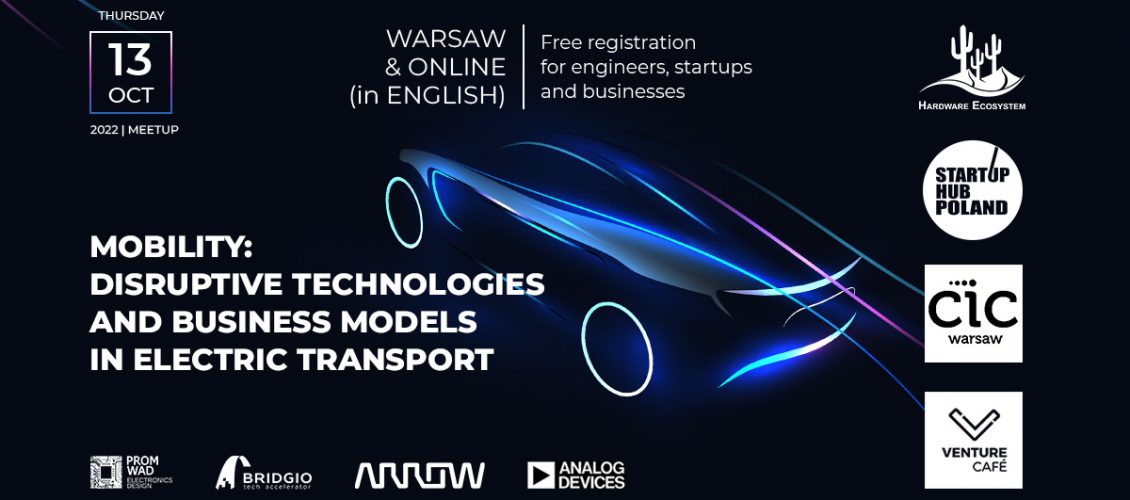 On 13 October (Thu), an open meetup for engineers and business representatives starts in #Warsaw (and online): they will get to know each other and talk about disruptive technologies and business models in electric transport. Free registration is now open!
It will be the 10th meeting of the open #HardwareEcosystem community — and the first one in Poland — organised by Promwad, electronics design house, Bridgio Tech Accelerator , and StartUp Hub Poland, a Warsaw-based startup ecosystem for pilots that can be scaled globally.
The event will be supported by Arrow Electronics and Analog Devices, leading multinational corporations that develop and promote cutting-edge technologies for the global electronics market, including EV projects.
Register here.