Vinted Raises $27M Series B Investment. Good job #LTstartups!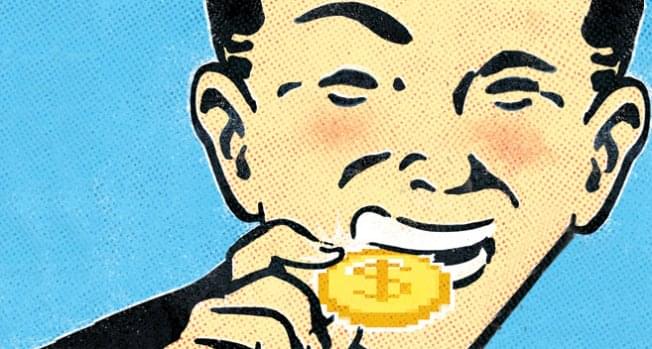 Vinted, the social, mobile marketplace for second-hand clothes, announced a $27 million Series B investment led by Insight Venture Partners with participation from existing investor Accel Partners.
Vinted will use the investment to expand in the United States and continue product development. The company launched in the United States in the summer of 2013 and has seen strong traction in the market. The focus will now be to scale up user growth, double development capacity, and build the team in Lithuania to improve product features.
Founded in 2008 in Lithuania as a desktop application, Vinted became a mobile-first company after raising an unannounced $6.5 million Series A investment from Accel Partners in January 2013. With 75% of business on mobile, Vinted has 3 million members and 14 million listings. In 2013, the company launched in three additional markets seeing member registrations grow 3.7X with 4.5 million transactions. It is currently available for iOS and Android in seven markets: The United States, Germany, France, Austria, Poland, Czech Republic and Lithuania.
Justas Janauskas, co-founder and CEO of Vinted, said: "Vinted was born out of a simple desire to provide a marketplace for girls in Vilnius to swap clothes with one another. The concept quickly went viral, attracting immediate registrations and then partners who wanted to take the business to neighbouring countries. We quickly realised we had to redefine consumption worldwide and make second-hand clothing a first choice in a social way. We are excited to continue our expansion and deepen our focus on delivering the most dynamic experience for our members."
Brad Twohig, Principal at Insight Venture Partners, commented: "Vinted has a world-class team that has quickly built a truly social marketplace enabling women with similar fashion tastes to chat, exchange style tips and dress on a budget. We are excited to help them push deeper into the US market."
"Vinted had impressive early traction when we first met them in September 2012", Michiel Kotting, Partner at Accel Partners, noted. "The member base and user behaviour were a natural fit with mobile, and implementing a mobile-first strategy has rapidly boosted the company to 60 million monthly visits and climbing."