Tiny Lab Productions: Subscription Model Sounds Promising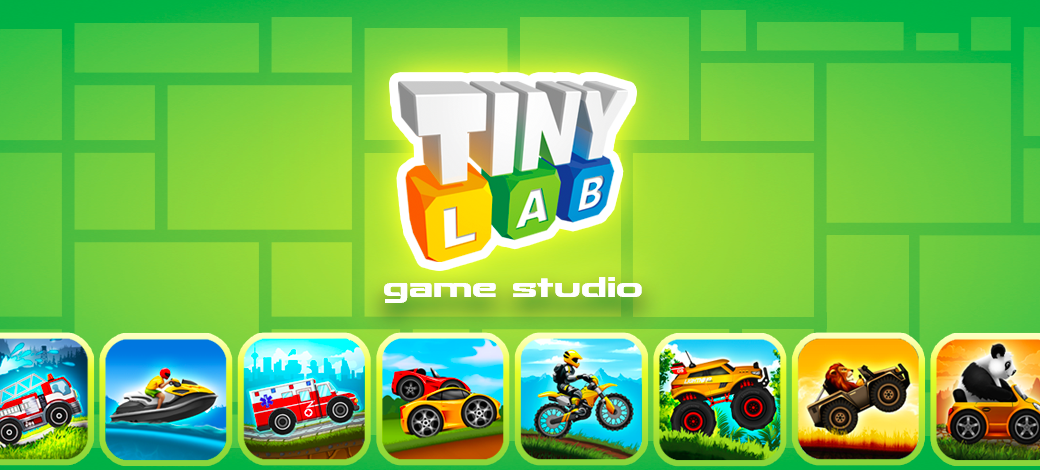 Meet Tiny Lab Productions, a Kaunas-based 20-strong gamedev studio that recently hit 10M downloads with its Fun Kid Racing franchise. Their CEO and Founder Jonas Abromaitis introduces us to his team, their history and their plans, including more hiring and moving into a new office. Jonas also discusses challenges that arise whilst making games for kids and suggests what monetization models he finds promising in this target audience.
Hello, Jonas, pleasure to have you at startuplithuania.com. So please shortly introduce your company?
Jonas: Tiny Lab studio started its activity in early 2009 as MMORTS (massively multiplayer online real-time strategy) game developer and publisher. It was founded by 6 members that eventually led to our current founder team: Artūras Šlajus, Valdas Jokubaitis, Sigitas Dilys and me – Jonas Abromaitis. Our story began suddenly when my university classmate Artūras Šlajus, who is an experienced developer and currently a CTO in our company was looking for a team to create a browser strategy game. As I remember myself, I was passionate about game development all the time, I already had experience with first successful title "City of Numbers" which was created while I was still at school. So when I was invited by Artūras, I dropped my current ideas and joined the team as a programmer. Back then our team already had 3 programmers, as another classmate – Mykolas was working together with me and Artūras. Sigitas was also one of the first company members, he invested his whole life into playing games, so his experience and ideas was vital for creating games. This project couldn't start without an artist. We were lucky to find Valdas, our current Creative Director, who managed to create all game graphics and Tomas who was our 3D artist for a few years. So once we had the full team – we created our first browser game "Nebula 44". Even though it took us 3 years of full-time work with 6 members team and the game was not successful – we learned a lot and grew as a team – our core team formed and we wanted to keep developing other games. Browser games was considered as a decreasing market and mobile games was rocket-launching. Moreover, unfortunately strategy games were costly so we were forced to shift the overall company business direction. We did few experimental games, such as "Orborun" and "Endless Horizons" – but all of them failed. In 2012 we decided to try our luck with mobile games for kids and created our first experiment – "Fun Kid Racing". It was a successful step which encouraged us to dive deeper into this industry by creating more casual and free-to-play mobile games for kids and toddlers. Currently we have more than 40 racing games for kids which has over 40 million games downloads.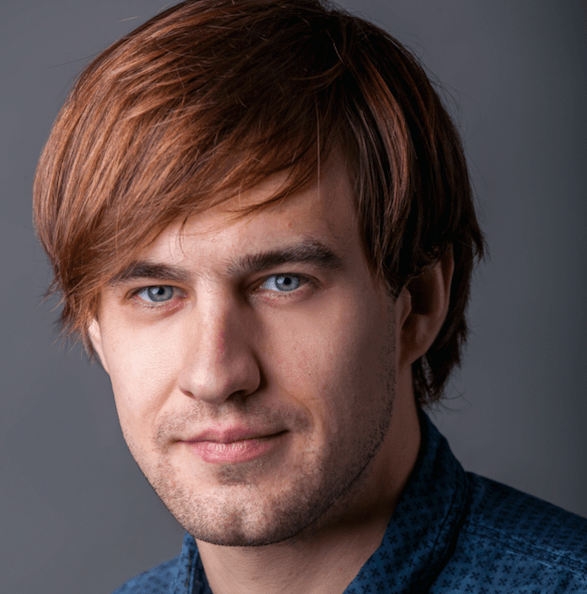 Who is in your core and whole team?
Jonas: Today our core team is made of 5 people: Artūras Šlajus, Valdas Jokubaitis, Sigitas Dilys, Evaldas Čiakas and me – Jonas Abromaitis. All except Evaldas Čiakas were in the original team since 2009. Saving money, counting it and negotiating was one of my favorite activities when I was a kid – so I understood my passion for running a business and became a CEO of our company. Now I am mainly responsible for growing our business – I'm doing anything that I think can help us to move forward – things like running new operations, monetization, optimization of ad networks, publishing inventory on new channels, looking for new partners, etc… Every time I feel like I can't fit into working hours – we hire someone to perform part of my functions so that I can think of new ones. Artūras and Evaldas are our best developers who take care of the technical side. These guys are also sharing their experience with the rest of our dev team – so any fresh developer learns a lot once they join our team. Sigitas is a lead game designer who is responsible for interesting and well-working gameplay and managing the army of creative level designers. Last but not least – Valdas is our lead artist who ensures appealing game graphics and visual game quality. He is also managing a team of in-house artists and bunch of freelancers from all over the world. Since the last year we tripled our team and today we have over 20 game dev heroes, soon we are planning to expand our team even more and move into the new office.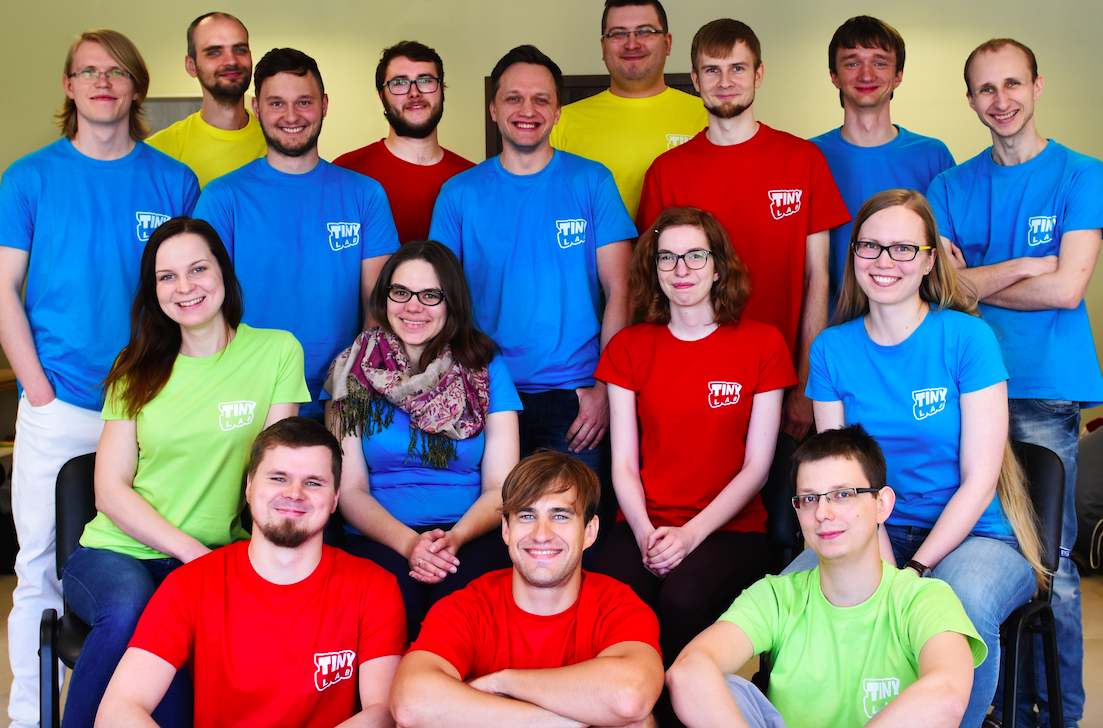 How you initially were and currently are funded?
Jonas: Since the beginning we were bootstrapping our startup by ourselves and now we are still self funded. Although there were few external institutions and organisations who helped us to grow: "KTU Startup Space" who gave us a free office space, MITA which supported our first strategy game "Nebula 44" development and Game Founders European accelerator, which funded our living in Estonia, our trips to conferences and also gave us a chance to learn from well-known industry giants like Rovio and others.
You are mostly targeting kids and toddlers. How this audience differs from others in terms of business development?
Jonas: This industry is quite risky for few things: There are a lot of competitors who can plagiarise your game, steal game ideas or even game graphics by trying to create as successful game as yours – especially if your game is small simple title for kids. Another difficulty – there is a low buying power of our players who are mainly under 13 years old. It's hard to convince them to spend their money on additional game items or levels as most of them have to ask their parents for the purchase. It is also difficult to maintain their attention and encourage their loyalty to our games. This brings the LTV (Lifetime value) of these players very low, while UA (user acquisition) cost is still as high as grown up players.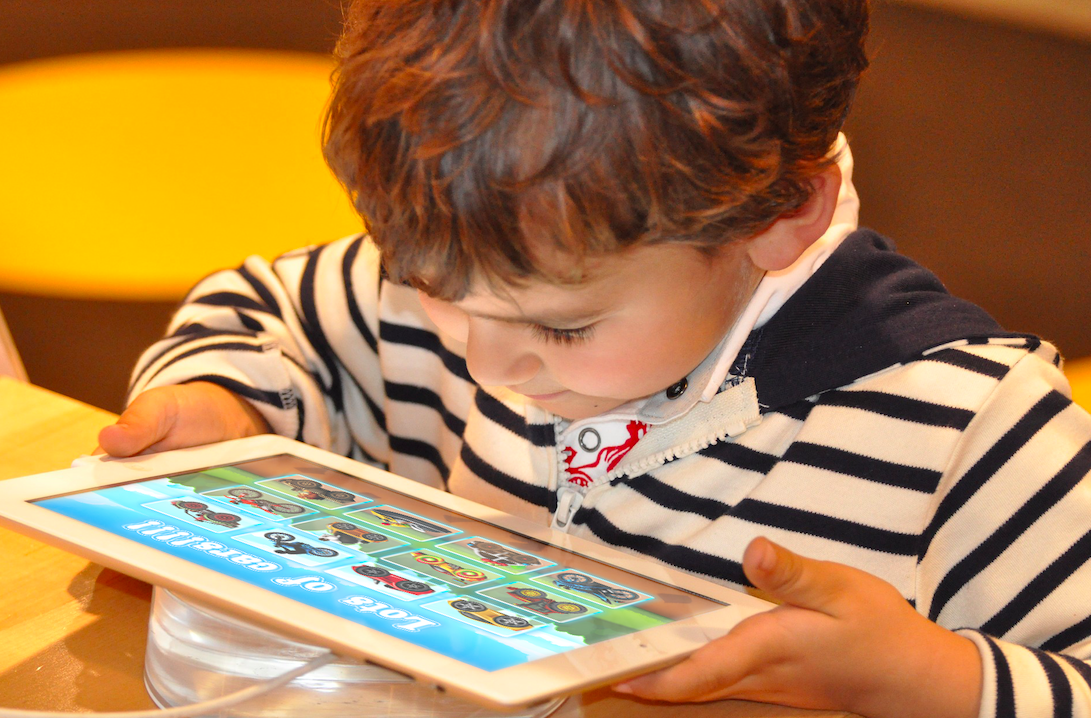 What are the main challenges in your business and how do you overcome them?
Jonas: We need to stay competitive in such a fast changing games industry. This is why we are looking for new ideas for our games all the time, following main trends and experimenting with novelties. If we stop increasing the quality of our games – some other, better game might show up – so we are always improving the quality and adding more content. Also – with such a high UA cost and low LTV the only way to run your business successfully is to get lots of free (organic) downloads. As we are the most popular racing game series for kids on Google Play store we get lots of organic downloads. At the same time we are doing our best to find a great monetization strategy that increases LTV.
You have partnered with Nazara Games, a major Indian publisher. Could you tell us more about this partnership – how will it work, what will it bring? Why India?
Jonas: Nazara has many most popular IP licenses in India and are working with game developer studios to bring licensed games to life. We will work on one well known cartoon character in India license and join the knowledge of both companies. It is interesting to see the outcome of merging best practices that Nazara games and Tiny Lab has discovered.
I've met Nazara games in MGF conference in London I was not even planning to attend this conference, but Šarunas Ledas from Tag Of Joy gave me the complimentary ticket and I'm very glad I went there (Thanks Šarunas!)
It is not like we were searching for the partner in India, I just look at any opportunity that we get and try to understand the potential of it. Working with Nazara games sounds like a great chance. The best thing is – if our first project turns out to be successful we will most likely turn this into long term partnership and launch even more exciting games!
In the gamesauce.biz interview you mentioned that you still dream of finding a better monetization method than ads and you keep experimenting. Could you please tell us more about your search of a better method and your experiments?
Jonas: Kids are very sensitive audience – that is why this is so hard. Ads is a temporary solution, usually the gold is hidden in Freemium monetization. Unfortunately, freemium is mostly based on whales (engaged players who spends thousands for in app purchases) and it is hard to imagine a kid or a toddler spending thousands in your game… At the same time using addictive purchases with no ending sounds not ethical for kids. So – the best kids friendly monetization method is selling the content. This can either be paid game, free game with additional paid content or game with new content being added every now and then and based on a subscription model. Recently subscription model gets promoted more and more, this is probably the next step that we will test. I believe that it has a great chance to work well if used properly.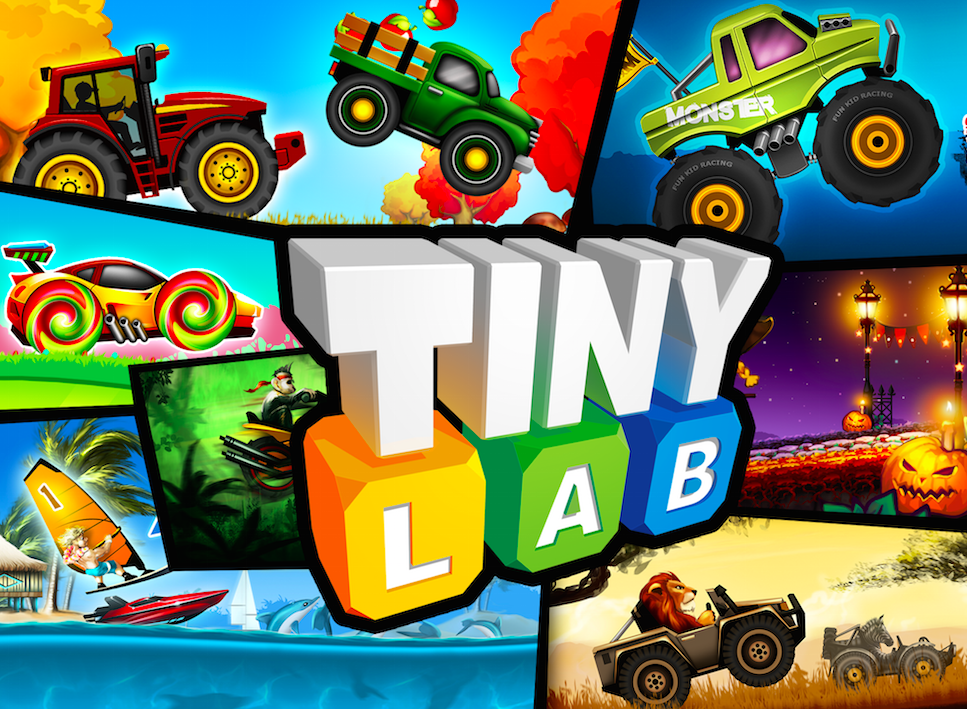 A gamedev studio in Kaunas sounds challenging in terms of HR… How do you find and raise the needed talent?
Jonas: We offer a friendly and skillful team that will give you a warm and cozy environment and good opportunity to learn fast. All of our work places includes electronic transformer tables, powerful PCs and anything you need for your work. We also offer a competitive salaries, moreover – everyone showing great progress notices the increase in salary. I believe if you create a good environment – talents will find you themselves. We also hire freelancers for some tasks from all over the world as this is easier to be flexible with changing production speed.
Alright then. So what's next?
Jonas: Tiny Lab will keep bringing more games for kids and we will launch our games on other platforms soon. Recently we got "Orborun" rights back – we plan to relaunch it next year as we did many mistakes in gameplay and monetization. We are also establishing an experimental team that will try new verticals. Moreover, we plan to move to a bigger office at early 2017 and look for new talents to join our team. I believe we are doing good first steps, but lots of work yet needs to be done. We have many ideas and unfinished projects that waits until we grow big enough and I think the time will come very soon!
Thanks a million for your time, Jonas!