This Week's Opportunities For Startups | March 8-14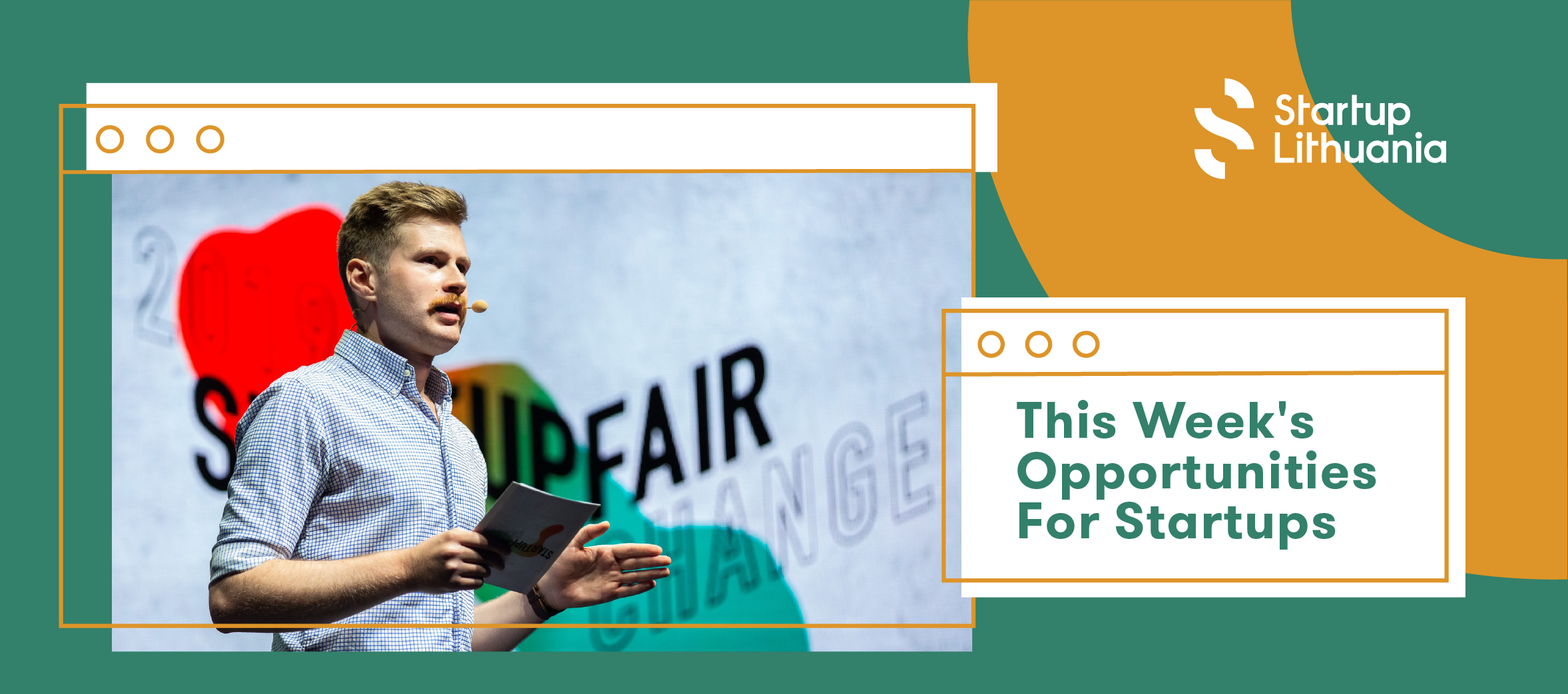 As most of us adjust to digital office life in the pandemic era, we, Startup Lithuania are ready to help you to get the most of it and present you a list of great opportunities that you might be interested in this week!
Go ahead and discover this week's possibilities here:

One of Europe's best programmes for early-stage start-ups is back for 2021. Apply today with your idea from the healthcare, agri-food, raw materials, energy, urban mobility, or manufacturing industries! Compete for the first prize of up to 10.000 € in any of these categories!
During the EIT Jumpstarter programme you will receive support from the best-in-class mentors and master state of the art processes to jumpstart your startup.
👉 https://apply.eitjumpstarter.eu/ 👈

This 20 million grant scheme for European SMEs offers financial support, namely 50% off trademark and design application fees (national and European) and also 75% off on IP-Pre-diagnostic services.
EUIPO speakers Lynn Burtchaell, Sebastien Hanck, and Sandrine Buard will discuss how SMEs can get this financial support and also highlight some changes in the second application window, such as the possibility for IP representatives to apply to the SME Fund on behalf of their clients.
👉 https://euipo.blumm.it/event/webinar/20210309-1000-sl 👈
📣 ISM | Webinar | The Tech World Awaits. Is Lithuania Ready?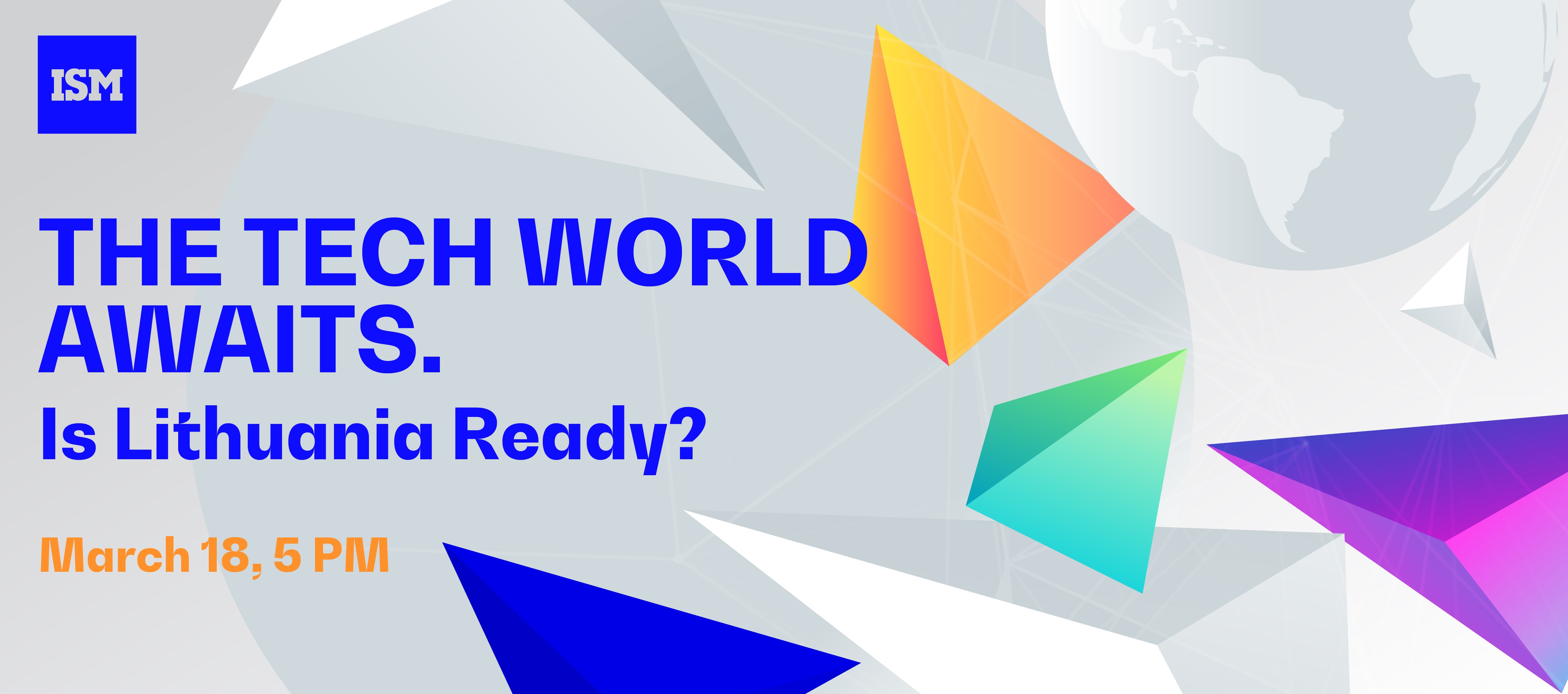 The tech world is growing. Don't miss the opportunity to get to know it! Mark March 18th, 5 PM on your calendar and let's meet online.
You will hear insights from:
Milda Mitkutė, Co-founder of Vinted and ISM EMBA student;
Jonas Karklys, Co-founder of Tesonet;
Dalius Misiūnas, PhD, President of ISM University of Management and Economics;
Eigirdas Žemaitis, PhD, Lecturer, Business Creativity, and Innovation Consultant;
Eimantas Norkūnas, Founder of Unicorns.lt.
👉 The webinar will take place on the Zoom platform – http://ism.zoomtv.lt/prisijungimas password: ismgoestech. 👈
📣  Startup Lithuania | Lean-Agile Mindset for Startups | Webinar | 18 March

In our upcoming webinar "Lean-Agile Mindset for Startups" we are bringing together 3 specialists in Lean and Agile to tell you all about how you can use these methodologies to develop high-value solutions, make quick decisions, and continuous improvements!
SPEAKERS:
Vaidas Adomauskas, Founder of training and consulting center Agile Coach and Agile Lietuva Association; Head of Revolut Business;
Augustinas Stirbis, Director of Engineering at CAST.AI;
Aliona Viršutienė, Director of Engineering at Vinted; 
 👉 Link to the event: https://fb.me/e/42HMMWj7M 👈
LIVE STREAM will be on Startup Lithuania Facebook page.
📣 Webinar | Employee Stock Options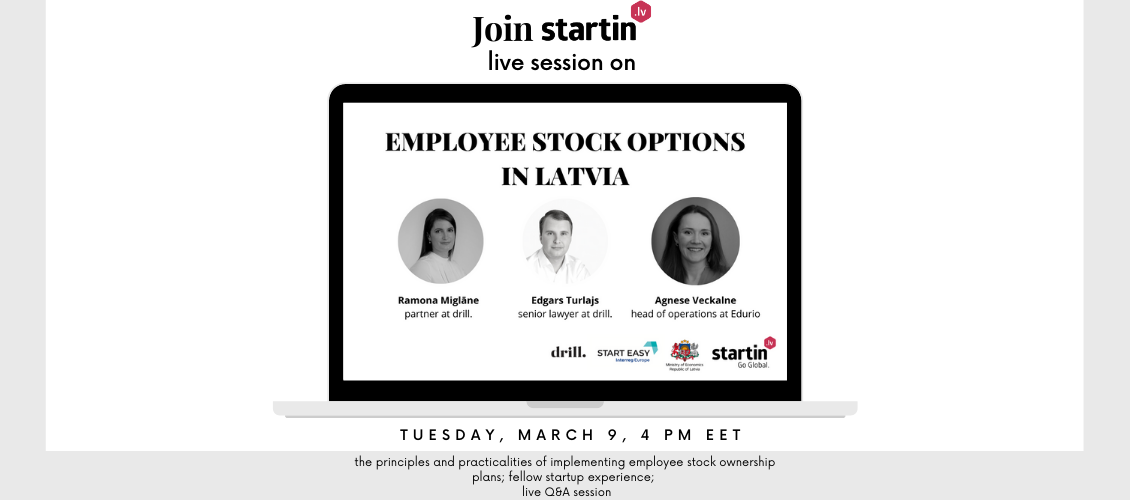 Want to learn more about the principles and practicalities of implementing Employee Stock Ownership Plans (ESOPs)? Join the Latvian Startup Association on March 9th at 4 PM EET for a live session on Employee Stock Options.