This Week's Opportunities For Startups | March 22-28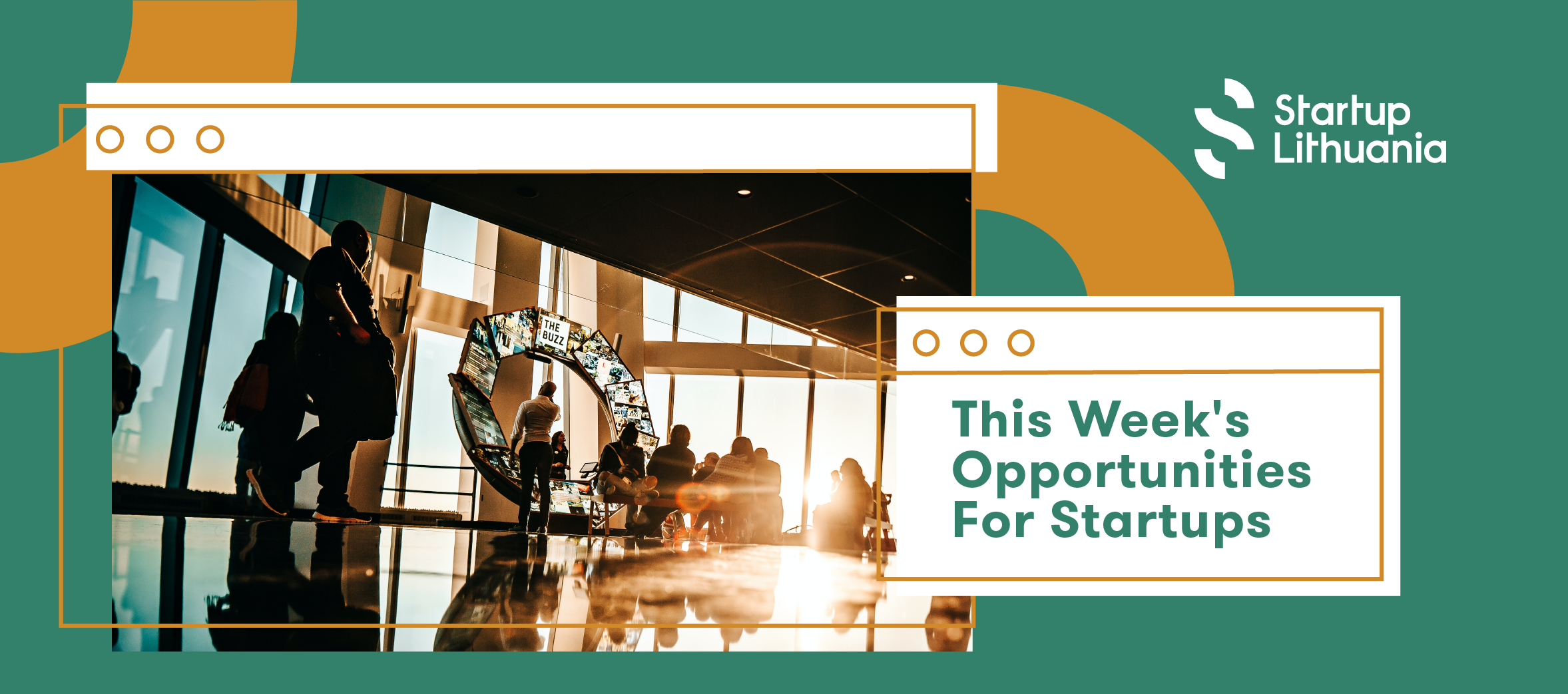 The good news is that doing a little planning on Monday afternoon will make a huge difference in your week. Check out this week's opportunities and possibilities because we prepared you a real dessert!
Not only because you will be so much more productive this week, but because you won't have that feeling that you have forgotten something important. OK, no more words, check out this week opportunities that we prepared for you:
📣 Flo Health | Flo Talks: Develop Like A Security Expert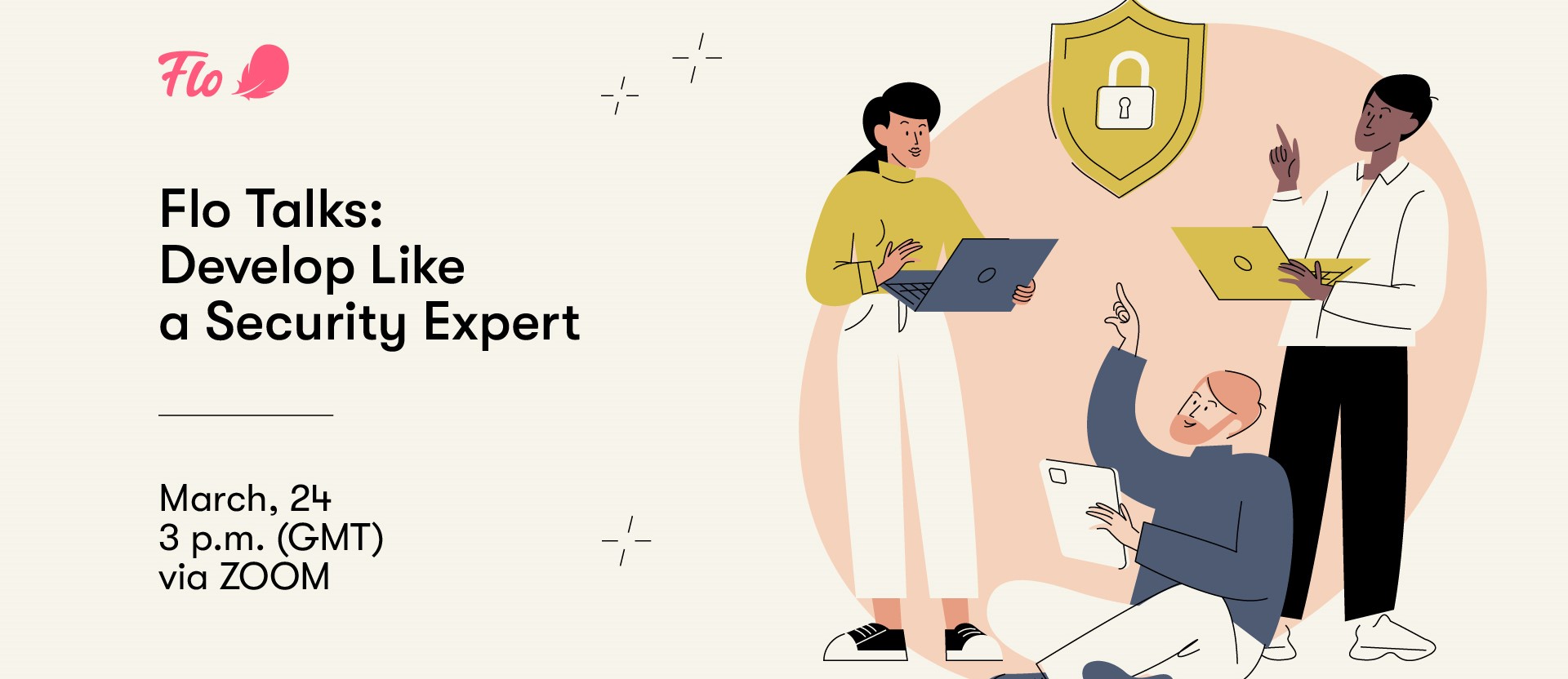 Flo Health invites you to the first online #meetup "Flo Talks: Develop like a security expert" to deepen your understanding of #DevSecOps and improve the Security of your product.
Roman Bugaev, CTO at #Flo, and the special guest Glenn Wilson, author of a bestseller book 'DevSecOps', will discuss what DevSecOps is and how to build a secure app for millions of users the smart way. 
When: March 24, 5 p.m. (Lithuanian time)
Registration link 👉 https://www.eventbrite.com/e/flo-talks-develop-like-a-security-expert-tickets-145659622853?aff=ebdssbeac
📣 APX | The Investment Scout Program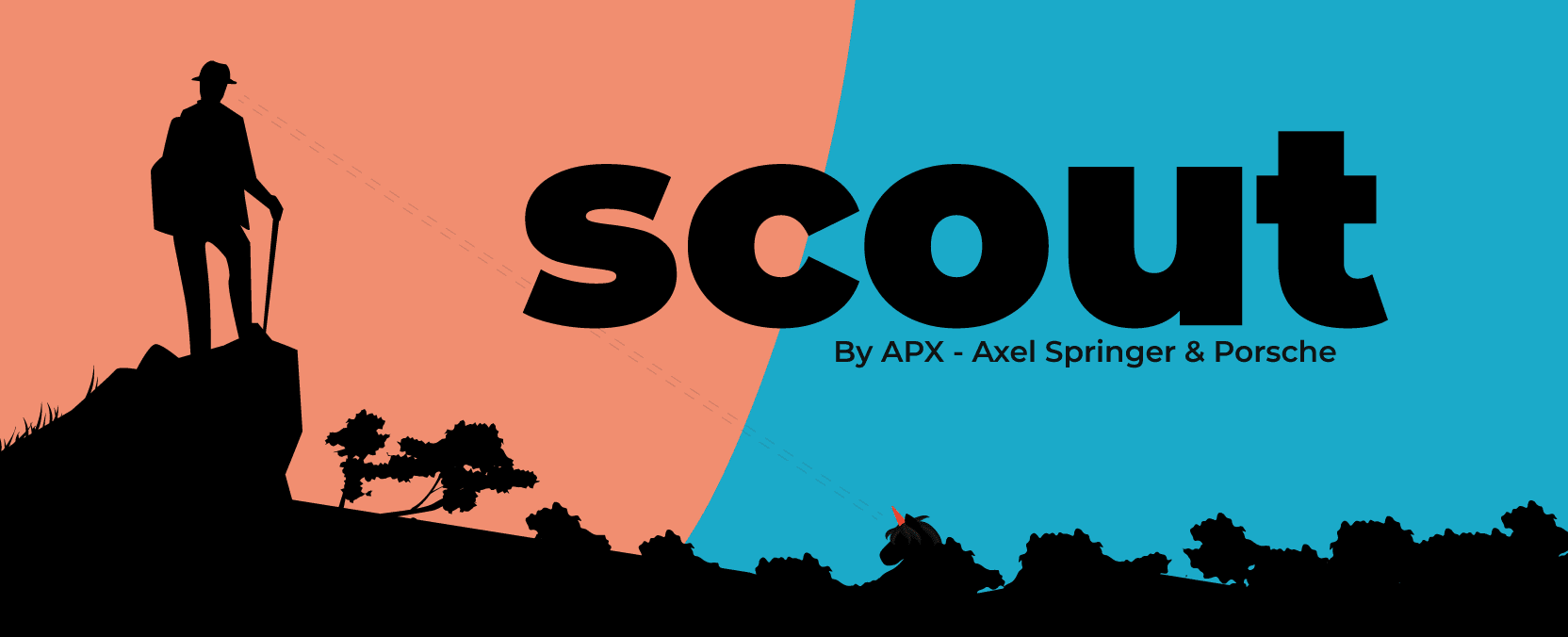 The Investment Scout Program is a fantastic opportunity for university students (Bachelor or Master), interested in gaining some first-hand insights in venture capital and the startup ecosystem. It is designed for students who are interested in startups and already have a small network in their local startup ecosystem. Students would leverage this network and help APX find the best early-stage startups in the CEE region.
It's a great opportunity to gain some VC experience and potentially secure the next internship position.
The link for students to apply: https://forms.gle/hUmJKSN3tNtwrhzV8
📣 GovTech Lab Lithuania | GOVTECH CHALLENGE SERIES 3.0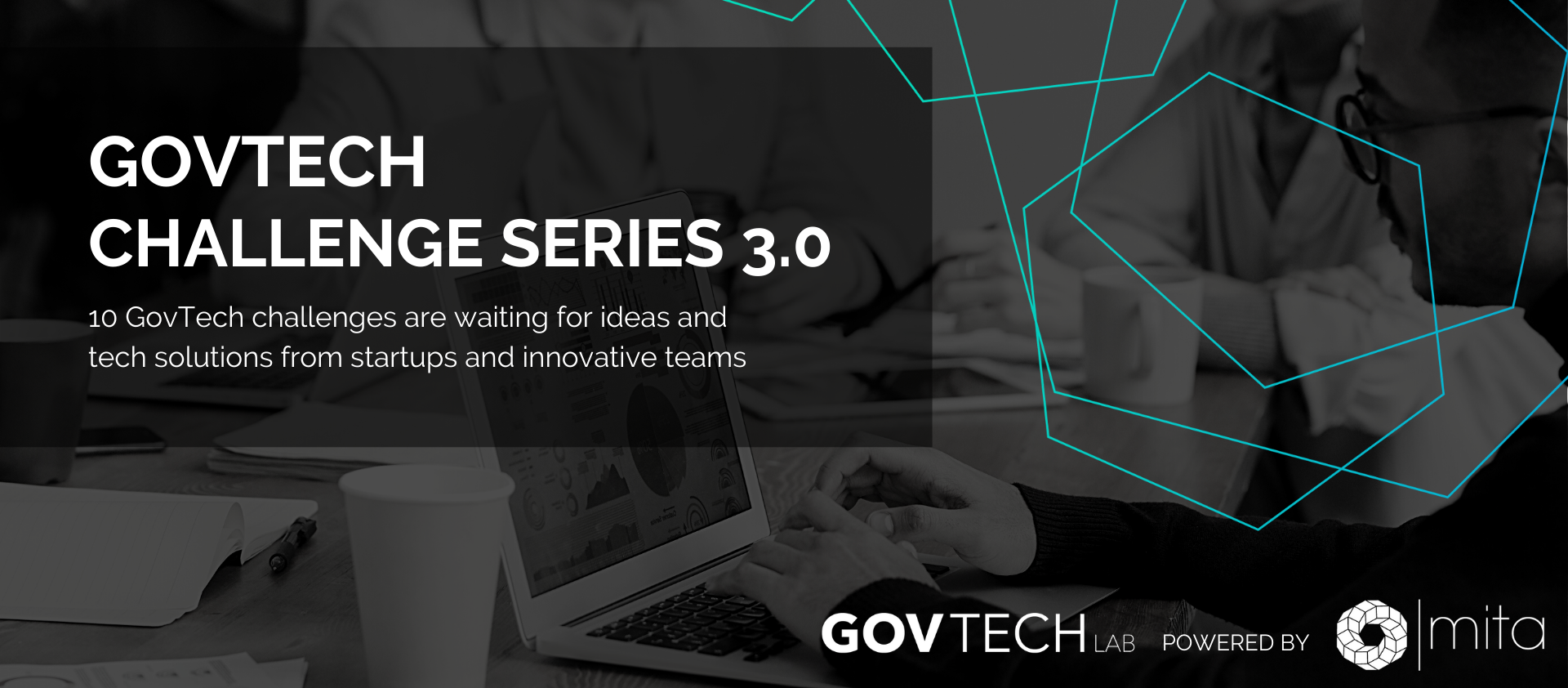 Do you know how to solve a global government challenge locally in Lithuania? Do you have an innovative tech solution that is looking for a public sector challenge?
10 GovTech challenges are now live and are looking for ideas and tech solutions from startups and innovative teams! Submit your idea or solution and your next client might be the Republic of Lithuania itself!
GovTech Lab Lithuania awaits your submission by April 4th, 2021.
Find all GovTech challenges here: http://bit.ly/GCS3-EN 
📣 The Lithuanian University of Health Sciences | Health for All

Tell a friend to tell a friend who has some brilliant ideas and dedicated focus in the life sciences field about #HealthForAll event and Pitch challenge.
The event will provide an exceptional opportunity to present an innovative plan in front of the key players in the industry and potential investors. Become more visible, heard, and receive valuable advice from professionals that will make a huge impact on your future business!
The best 3 winners will have a chance to win prizes and further consultation from the life sciences industry leaders.
Contribute to your friend's well-being and let him know that the registration to the pitch challenge is available until 26th of March, 2021 and do not forget to share the link for more information: https://healthforall.lt/pitch-challenge/
📣 Cleantech ForEst | Cleantech accelerator Beamline

New international cleantech accelerator Beamline is out to support and invest 50 000€ in Your cleantech innovation!
Cleantech ForEst is inviting early-stage energy & smart city start-ups to join Batch#1 of Beamline Accelerator! Over the years, we have supported 50+ cleantech startups with 1MEUR direct funding and 18MEUR+ raised by the start-ups.
Apply to the Beamline Accelerator to get access to:
1-month pre-accelerator;

3-month hands-on program;

50K€ investments (including 25K€ worth of business development services);

Cleantech Founders Club alumni program;

Access to Energy specific international mentors;

Piloting possibilities with energy corporates;

Access to relevant VCs.
 Applications are open here  www.beamline.fund
 📣 ROCKIT | ROCKIT Cyber Security Hackathon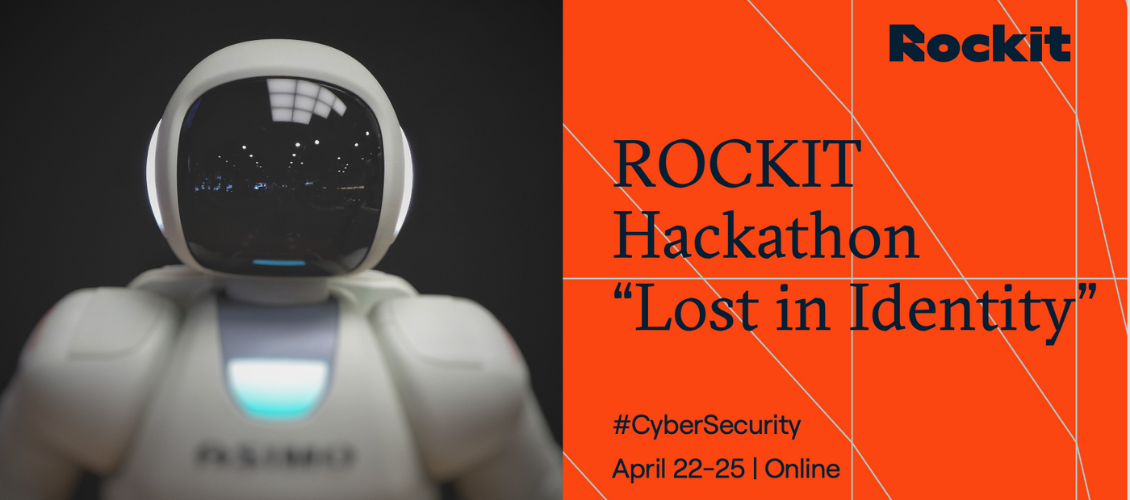 Taking into account the digitalization of our lives and the latest news about data leakage ROCKIT sees a problem in the society – growing dependence on networked digital systems, products, and services and the rise of cyber threats which now infiltrate the daily lives of individuals and threaten the stability of the economy.
We invite you to join our Cyber Security Online  Hackathon "Lost in Identity" from the 22nd to 25th of April 2021!
For more details: https://fb.me/e/4sVs38MYs and https://eventornado.com/event/lost-in-identity-hackathon#home
📣 EIT Food | Seedbed Incubator

Seedbed Incubator is a six-month pre-accelerator programme, delivered across five EU hubs, that aims to transform innovative ideas into market-validated business propositions. The programme is focused on three participant groups: entrepreneurial academics, aspiring entrepreneurs, and newly formed startups (younger than 12 months) with business propositions underpinned by science and technology.
Access to expert training and mentoring to identify their core business assumptions and develop a roadmap to validate this with stakeholders.
Financial support to get out of the lab and other incubation spaces to speak to at least 100 stakeholders, customers, and users to test the market needs and refine product ideas.
Follow-on support to spin-out or start-up a new company, or fund pilot feasibility tests with identified partners via EIT Food's Business Services and Financial Services Scheme.
Find out more: https://businesscreation.eitfood.eu/
📣 AI BOOST Lithuania & MITA | AI In The Age Of DISINFORMATION: The Problem Or The Solution?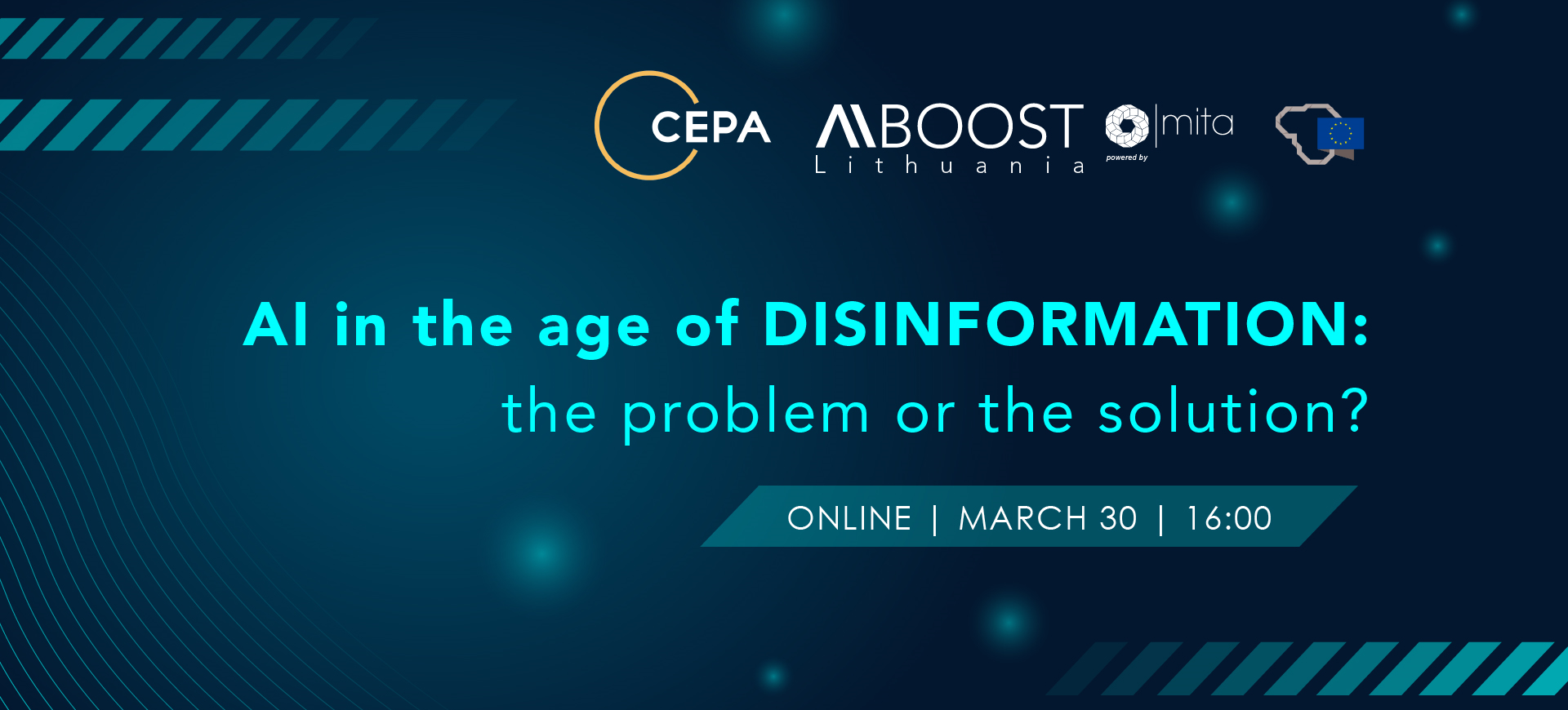 Machine learning allows constant improvement of AI algorithms, which bring disinformation to a new level of precision and accuracy. AI-generated comments on social media, disinformation campaigns undermining democratic processes and institutions, smear campaigns running on deepfake videos – just a few of the challenges brought by AI technology today.
💡 How should governments and the international community respond to these challenges? How can we reverse the trend of AI being used for destructive purposes and make it the main tool to combat fake news and detect deepfakes?
⏳ REGISTRATION: https://bit.ly/3eQMi0t
For more details: https://fb.me/e/4U26kt3yq
📣 TRINITI JUREX | Online Webinar: Starting Your Own Business on the Right Foot: Startup Legal Forms & Intellectual Property

The building foundation of every startup is an innovative idea of a business, product, or service, so it is natural that many founders focused mostly on the implementation and improvement of the idea. However, questions regarding a legal form and intellectual property of a startup are critical, as mistakes in these domains are extremely costly – they often determine investor decisions to invest in a startup. 
Let's discuss these topics on March 25th, at 3 p.m. during the online webinar Starting Your Own Business on the Right Foot: Startup Legal Forms & Intellectual Property together with:
Vilija Viešūnaite – TRINITI JUREX Managing Partner in Lithuania, Head of Intellectual Property Practice Group and a certified IP SCAN expert;
Giedre Čiuladiene – TRINITI JUREX Associate Partner, Head of Corporate and Transactions Practice Group;
Rita Sakus – the founder and board member of the Lithuanian Business Angels Network (LitBAN).
Event registration: https://www.eventbrite.com/e/kaip-nenusilauzti-kojos-startuojant-startuoliu-veiklos-formos-ip-tickets-146915334721
Event: https://www.facebook.com/events/249741670131645
ISM University | A New Bachelor's Programme: Digital Business and Innovation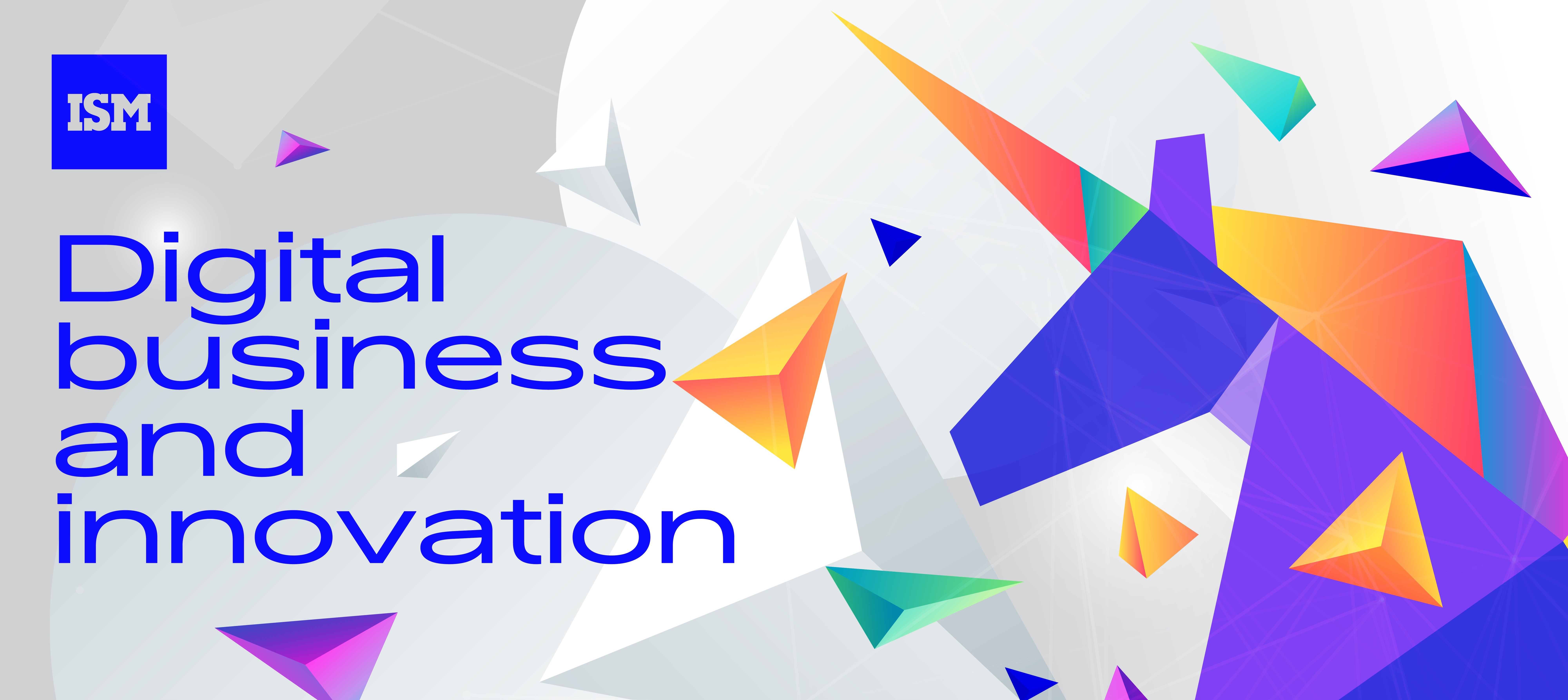 Here's some amazing news from ISM! They have developed a new bachelor's programme, titled "Digital Business and Innovation". For those who are ready to step out of their comfort zone and who are not afraid to experiment. For those who want to challenge themselves. For those who dream of creating a startup or building a successful career in a technology company.
This programme combines creativity, entrepreneurship, and innovation. It is based on the principle of "learning by doing" – practice, experimentation, and job shadowing opportunities. Teachers, practitioners, mentors, and founders of well-known startups will pass on their knowledge and expertise to you. And your studies will be crowned by a presentation of your own business project to the business community. Therefore, we can boldly say that those who want to change the world and build a global business will find their place in this programme.
Explore the programme on ISM's website – www.ism.lt

The main focus for TechChill 2021 season is Point of No Return!
TechChill 2021 agenda will aim to take a closer look at the opportunities and issues that will shape technology this year and beyond. The core agenda topics for 2021 will be sustainability, knowledge for growth, digital transformation, diversity – and, as always, the role of the Baltics in the future of tech.
Join them for TechChill 2021, May 7 -21 in Riga, Latvia!
20% community discount code: enterprise
Link to tickets: https://techchill.co/#passes
The ticket price will go up on 26 March.
Link to the event: https://fb.me/e/M1LhWCX4