This Week's Opportunities For Startups | October 3 – 7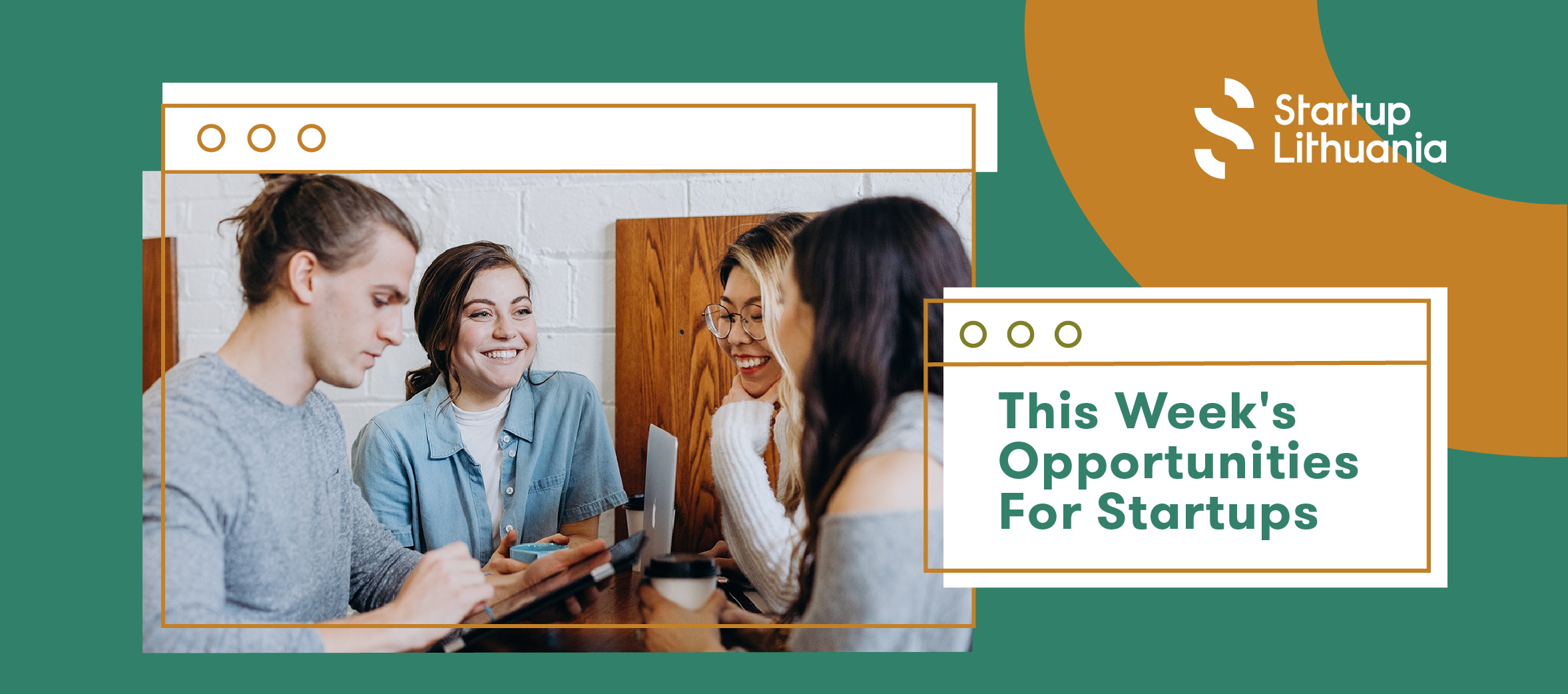 Save your time and concentrate on things that matters. 
Startup Lithuania prepared a list of opportunities, events, and open calls that you might be interested in! Please, check it right now and take every chance that you get:
📣APPLY UNTIL OCTOBER 4 | TECHHUB INFO DAY #7  | INNOVATION AGENCY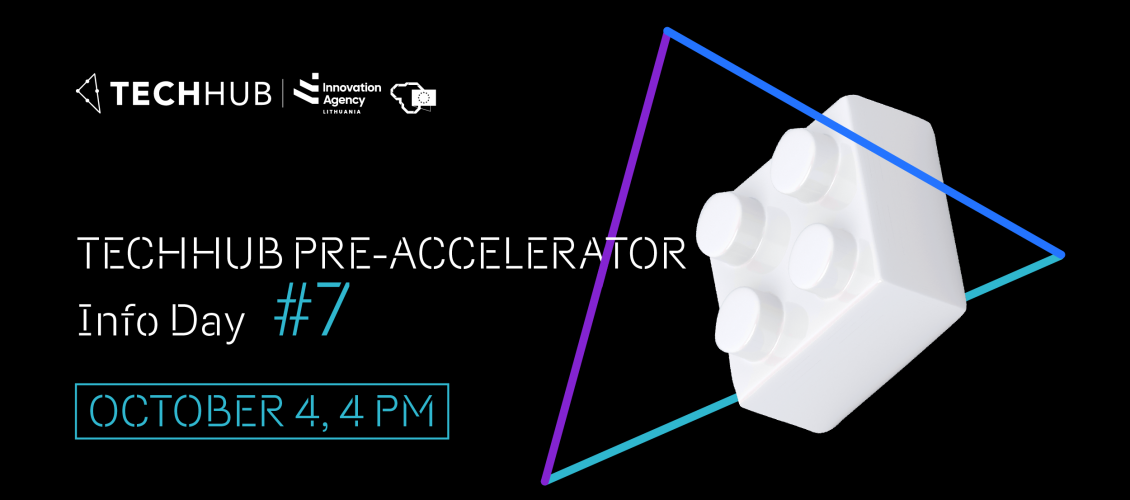 Have an innovative idea and want to turn it into a startup? Doubt if you can? Lack experience, team members, mentors? Join us in the #TechHub pre-accelerator Info Day #7 and find out about the opportunity to turn your idea into a business.
During the event, program manager dr. Gediminas Rumšas will present the benefits of participating in the pre-accelerator, training plan, elaborate on how the selection of startups will be carried out and what awaits at the end of the program.
Graduates of the program will answer your questions and share their experiences and success stories in the program. There will be two guests – CEO and Co-Founder of the startup "Sponsheep" Lukasz Kolpak and CEO and Co-Founder of "Doohoo" Dobilė Minkutė.
This will be the seveth cohort of the pre-accelerator – so far, in six cohorts, we have received more than 550 applications, 130 startups have already completed the program. The pre-accelerator brought together more than 400 innovators.
The program contains a total of twelve training topics. Startups will refine the target customer, perform market and competitor analysis, create market entry strategy, learn about business and product development, positioning, branding, team building, intellectual property, investing. All this – to help startups develop their idea into a minimal viable product.
Successful graduates will have the opportunity to present themselves to the investors at the final "Demo Day" event. In addition, the best performing teams will be awarded valuable prizes – tickets to accelerators abroad and trips to meetings with partners or events in the EU countries.
Startups (small companies with high and innovation-based business development potential, operating for up to 5 years), as well as teams with an innovative idea intending to register a company during the pre-accelerator, can apply for participation. Each applicant team will have to provide information about the startup, team, and service (product). The received applications will be evaluated and the participants will be selected by the project experts.
Date an time: 4 October, 4-5 p.m.
Join Zoom Meeting: here 
Women TechEU targets highly innovative start-ups founded, or co-founded by women, holding a top management position (CEO, CTO or equivalent) in the company at the time of submission. The company must be registered and established in an EU Member State or a Horizon Europe Associated Country for at least six months at the time of the submission.
All deep tech* domains are eligible, with the emphasis being on overall gender balance and the position held by women in the start-up.
Support** provided to Women TechEU beneficiaries under this initiative is made up of the following components:
financial support to the company as an individual grant of EUR 75 000 supporting activities such as evaluating and refining products/services, design, user experience, upgrading the business model, updating the business plan and growth strategy, finding partners and investors, market validation, etc.;
mentoring and coaching provided by the EIC Business Acceleration Services (BAS), under the new 'Women Leadership Programme', which includes dedicated networking and pitching events;
the possibility to participate in dedicated activities organised by InvestEU and the Enterprise Europe Network (EEN).
At the end of the funded project, and after completing the Women Leadership Programme, beneficiaries will submit a short final report. Women TechEU beneficiaries will become part of a community of peers, and given opportunities to expand their network and showcase their business at pitching and networking events, to give visibility to their work and attract further funding.
*Deep tech is technology that is based on cutting-edge scientific advances and discoveries and is characterised by the need to stay at the technological forefront by constant interaction with new ideas and results from the lab. Deep tech is distinct from 'high tech' which tends to refer only to Research & Development intensity.
**The topic will be supported with a budget transfer of EUR 10 million from the European Innovation Council Work Programme 2022 (EIC WP 2022).
Read more and apply here. 
Deadline for Applications: 2022-10-04
📣 APPLY UNTIL OCTOBER 6 |STARTUP NETWORKING EVENT ON ENTERPRENEURSHIP |IMAGURU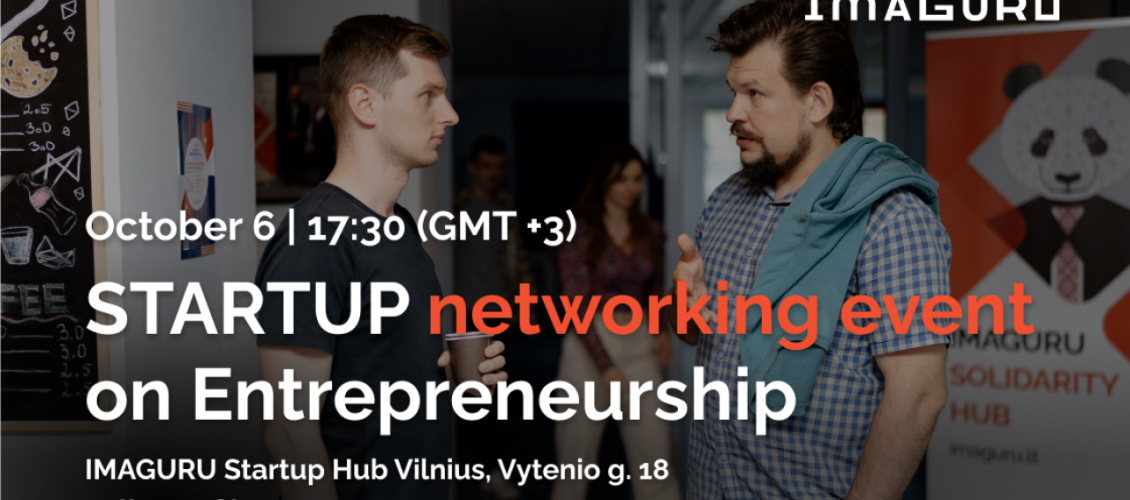 We invite entrepreneurs and those passionate about startups to this event!
This event we'll dedicate to entrepreneurs who are foreigners themselves and opened their businesses in Lithuania. They'll share their experiences, entrepreneurial journey and why they chose Lithuania for their business. It'll be a great chance to hear stories from founders themselves, get inspiration and network with them!
The stories will be after a presentation of International House Vilnius, the key organization in Vilnius providing soft landing for international talents, which will describe its activities and assistance for foreigners living in Lithuania.
The programme*:
17:00 – 17:15 Networking
17:15 – 17:30 A short tour around Imaguru Vilnius office (for Mykolas Riomeris university students)
17:30 – 17:35 Opening and welcome words
Augustė Užpelkytė, Head of Imaguru Startup Hub Vilnius.
17:35 – 17:50 Presentation about International House Vilnius.
Yana Khromiak, Project Manager in International House Vilnius.
17:50 – 18:10 Innovative at Heart: Upgrade Yourself
Seymur Rasulov, CEO and Founder of SmilePay, Whelp. (online)
The event will be followed by networking.
The event is co-organized by Mykolas Riomeris University.
Registration to the event is mandatory. Register here. 
📣 APPLY UNTIL OCTOBER 6| MISSION FOR THE FUTURE' 22  | LG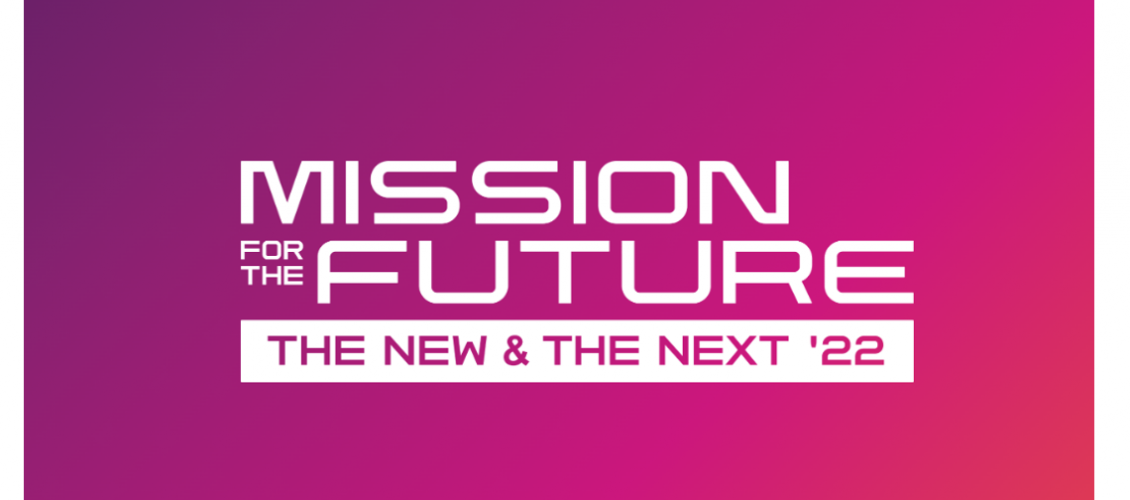 Get the opportunity to work with LG – a global leader in technology and consumer electronics, to build the future. 
Selected companies will have the opportunity to join the LG NOVA program to explore the development of new businesses, joint collaborations, commercial partnerships, and co-collaboration in new market areas with LG. 
Qualifying companies may receive: 
Up to 100,000 USD for a joint product or concept development
Resources and multi-million dollar investment from LG NOVA's investment partners and LG Electronics
Partnerships with LG to collaborate and grow the business idea to a multi-million-dollar engagement potentially as a new business within the global LG brand. 
Learn more and register here. 
Deadline for Applications: 2022-10-06
📣APPLY UNTIL OCTOBER 10 | EIT HEALTH RIS INNOVATION CALL   | EIT HEALTH INNOSTARS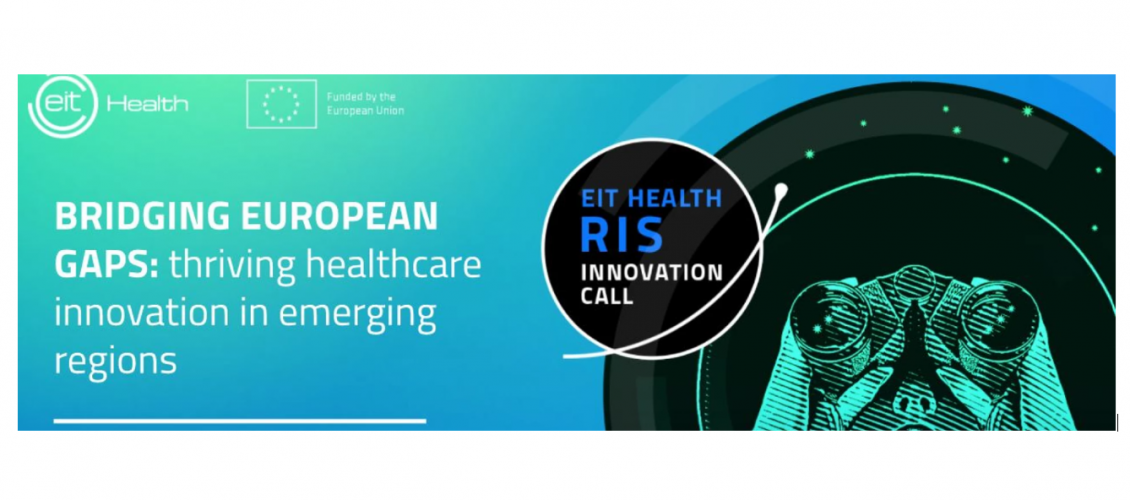 Program targets:
Innovative healthcare partnerships. The call aims at funding the proof of concept phase of high-quality, strong, balanced projects that target EIT Health's Focus Areas (Brain and Mental Health; Infectious Diseases; Fostering Healthier Lives; Harnessing Real-World Data) and will be developed by local actors including both business and academic/research/health care institutions.
At least 2 legal entities' established in Lithuania collaboration is expected – Business AND Academic Institution OR Research Institute OR Health care Institution. Natural persons are not eligible. The leader legal entity of the partnership must have an established and registered representation/branch in the NUTS2 North East Region, Lithuania.
Opportunities:
trainings (training modules include: Innovations canvas, Prototyping, IPR, GDPR, Business Development Plan, Pitch training, Start-up financing, Investment strategy, Funding opportunities) and mentoring sessions, financing up to 75 thousand euro. The requested funding per partner may not exceed EUR 25.000. This sum may vary depending on the enterprise category – small, medium enterprise.
Activities will take place:
January-December 2023.
Submission of applications:
till 10 October 2022, 17:00 CET (Budapest time) https://eithealth.optimytool.com/en/
More information:
HERE or email InnoStars.ris@eithealth.eu
Info RIS Innovation Call 2023 webinar
Time: September 14, 2022 11:00 AM CET
Topics:

 Introduction of the EIT Health RIS Innovation Call 2023

 Introduction of the Application form in details

 Tips on how to submit a successful proposal
Register HERE: 
Deadline for Applications: 2022-10-10
📣APPLY UNTIL OCTOBER 14 | BALTIC SUSTAINABILITY AWARDS  |HELVE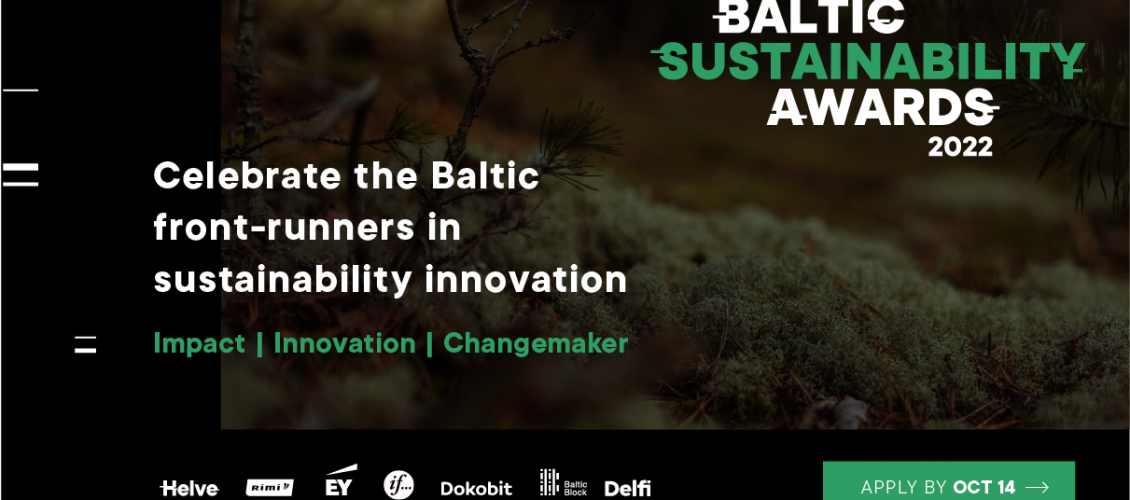 We are happy to share that we are joining Helve and are part of the community of the already second edition of Baltic Sustainability Awards!
This is a call for business leaders, green-tech startups, organizations, and changemakers in Estonia, Latvia, and Lithuania – let your innovations and accomplishments in sustainability be heard, seen, and used as an example for better practices! Apply for the Baltic Sustainability Awards in one of the three categories:
  Impact – for large enterprises, small and medium enterprises, NGOs and public institutions in areas such as renewable energy, resource re-use, mobility, sustainable supply chains and social entrepreneurship,
 Innovation – for enterprises and startups working on #greentech solutions,
 Changemakers – for inspiring individuals with a mission and vision.
Find out more and apply here!
Deadline for Applications: 2022-10-14