Baltic Sustainability Awards
Helve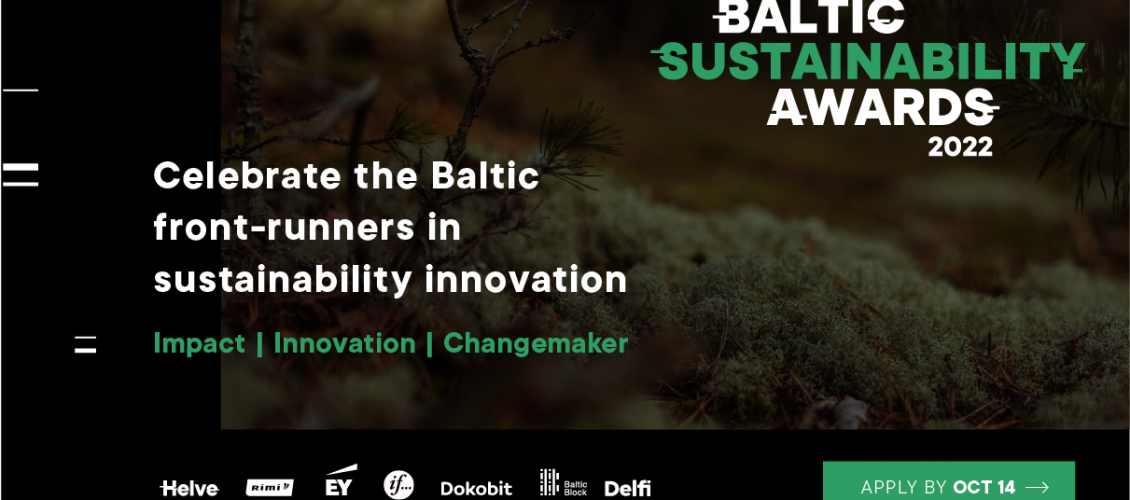 📣 We are happy to share that we are joining Helve and are part of the community of the already second edition of Baltic Sustainability Awards!
This is a call for business leaders, green-tech startups, organizations, and changemakers in Estonia, Latvia, and Lithuania – let your innovations and accomplishments in sustainability be heard, seen, and used as an example for better practices! Apply for the Baltic Sustainability Awards in one of the three categories:
🌱  Impact – for large enterprises, small and medium enterprises, NGOs and public institutions in areas such as renewable energy, resource re-use, mobility, sustainable supply chains and social entrepreneurship,
💡 Innovation – for enterprises and startups working on #greentech solutions,
🌪️ Changemakers – for inspiring individuals with a mission and vision.
Find out more and apply here!
Deadline for Applications: 2022-10-14