This Week's Opportunities For Startups | October 10 – 14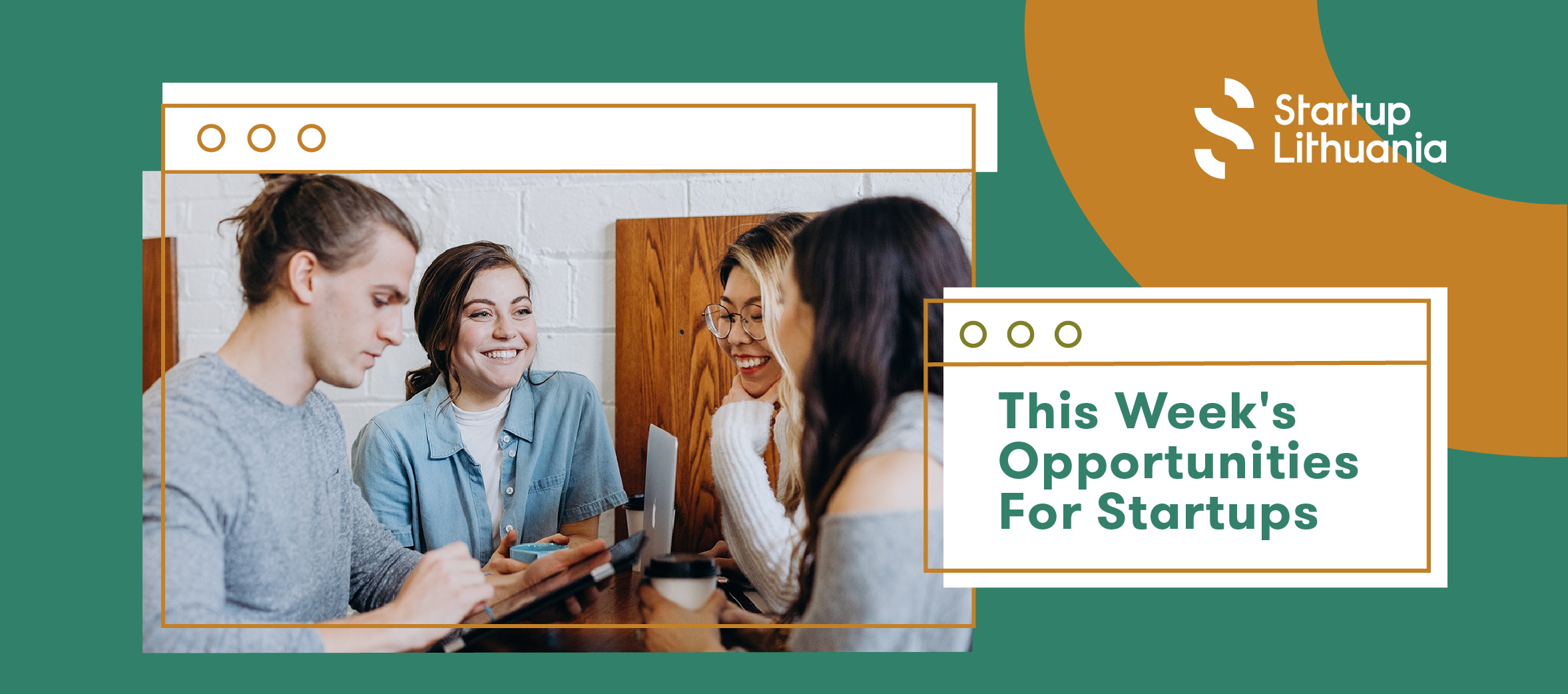 Save your time and concentrate on things that matters. 
Startup Lithuania prepared a list of opportunities, events, and open calls that you might be interested in! Please, check it right now and take every chance that you get:
📣 APPLY UNTIL OCTOBER 10| DISRUPTIVE TECHNOLOGIES AND BUSINESS MODELS IN ELECTRC TRANSPORT | STARTUP HUB POLAND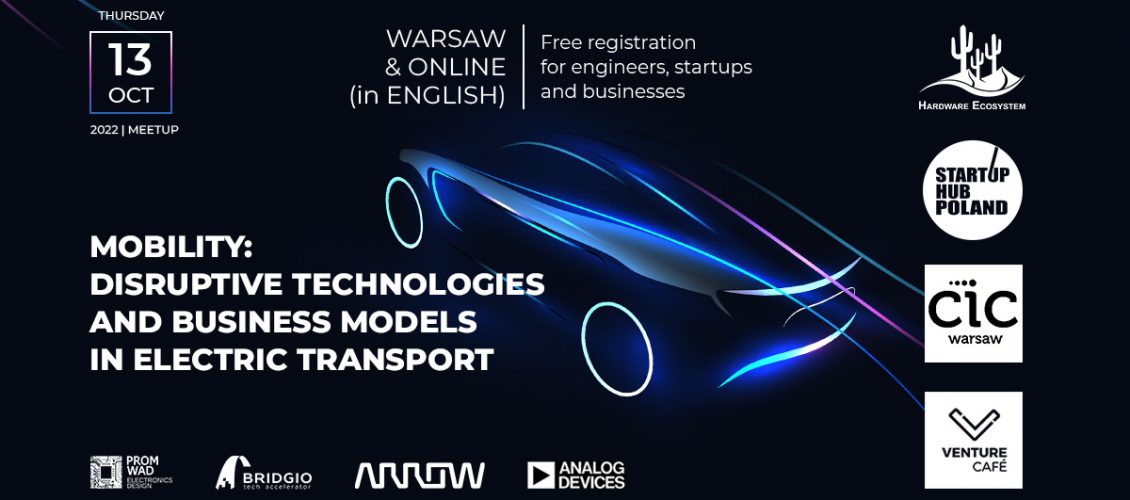 On 13 October (Thu), an open meetup for engineers and business representatives starts in #Warsaw (and online): they will get to know each other and talk about disruptive technologies and business models in electric transport. Free registration is now open!
It will be the 10th meeting of the open #HardwareEcosystem community — and the first one in Poland — organised by Promwad, electronics design house, Bridgio Tech Accelerator , and StartUp Hub Poland, a Warsaw-based startup ecosystem for pilots that can be scaled globally.
The event will be supported by Arrow Electronics and Analog Devices, leading multinational corporations that develop and promote cutting-edge technologies for the global electronics market, including EV projects.
Register here. 
📣APPLY UNTIL OCTOBER 14 | BALTIC SUSTAINABILITY AWARDS  |HELVE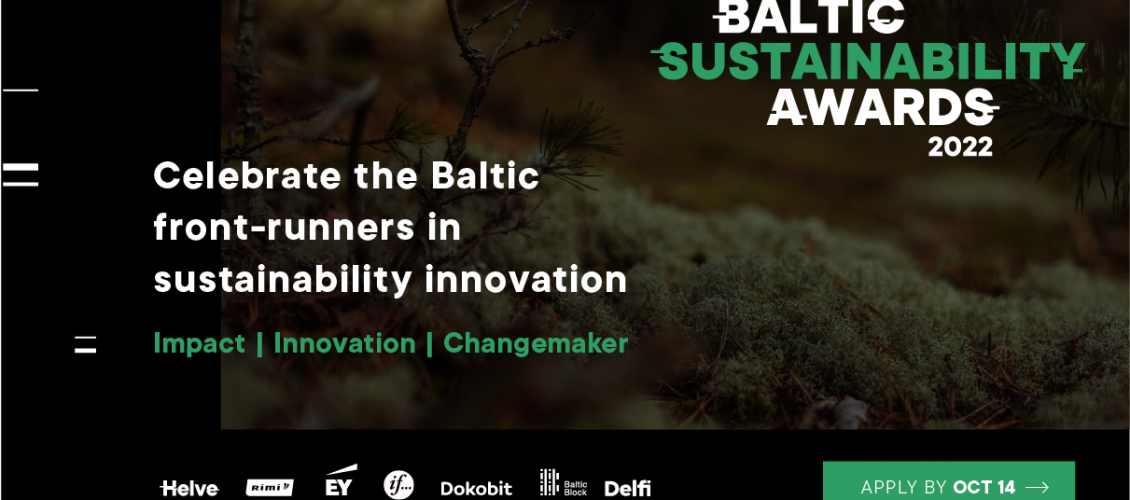 We are happy to share that we are joining Helve and are part of the community of the already second edition of Baltic Sustainability Awards!
This is a call for business leaders, green-tech startups, organizations, and changemakers in Estonia, Latvia, and Lithuania – let your innovations and accomplishments in sustainability be heard, seen, and used as an example for better practices! Apply for the Baltic Sustainability Awards in one of the three categories:
  Impact – for large enterprises, small and medium enterprises, NGOs and public institutions in areas such as renewable energy, resource re-use, mobility, sustainable supply chains and social entrepreneurship,
 Innovation – for enterprises and startups working on #greentech solutions,
 Changemakers – for inspiring individuals with a mission and vision.
Find out more and apply here!
Deadline for Applications: 2022-10-14
📣APPLY UNTIL OCTOBER 20  | FRIDAY PITCH  |IMAGURU STARTUP HUB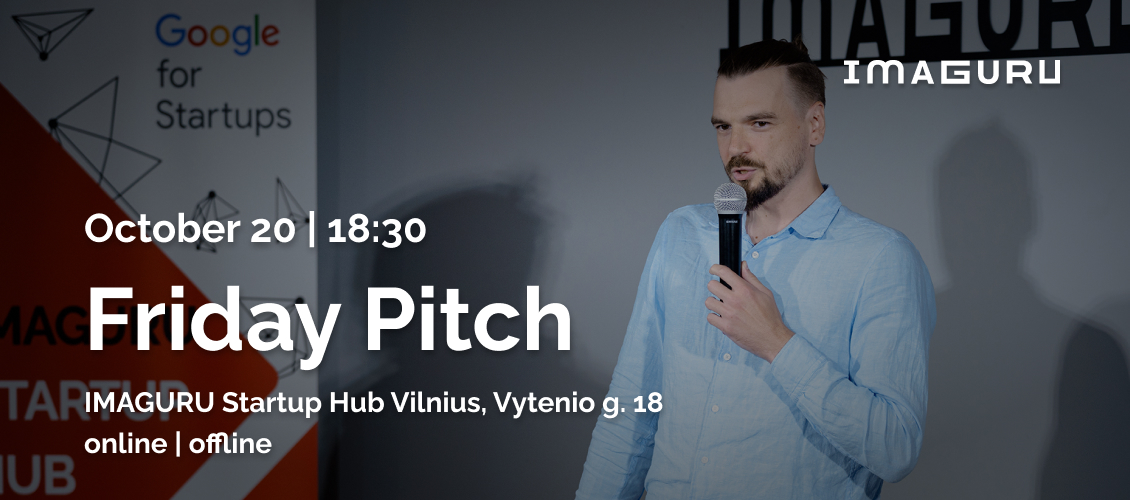 Let's imagine that someone comes up with a new business idea on Monday and on Friday already pitches it at Friday Pitch to collect feedback from the community at large.
This is about the atmosphere of the monthly Friday Pitch Imaguru networking event, which brings together the startup community, founders and entrepreneurs, tech talent, angels, and experts to discuss startups at an early stage and look through opportunities to grow and expand the network.
If you would like to pitch, please apply: here 
If you would like to participate and give feedback, please apply: here 
Deadline for Applications: 2022-10-20