The Best Startup of The Year Was Elected During The Startup Fair Pitch Battle 2020!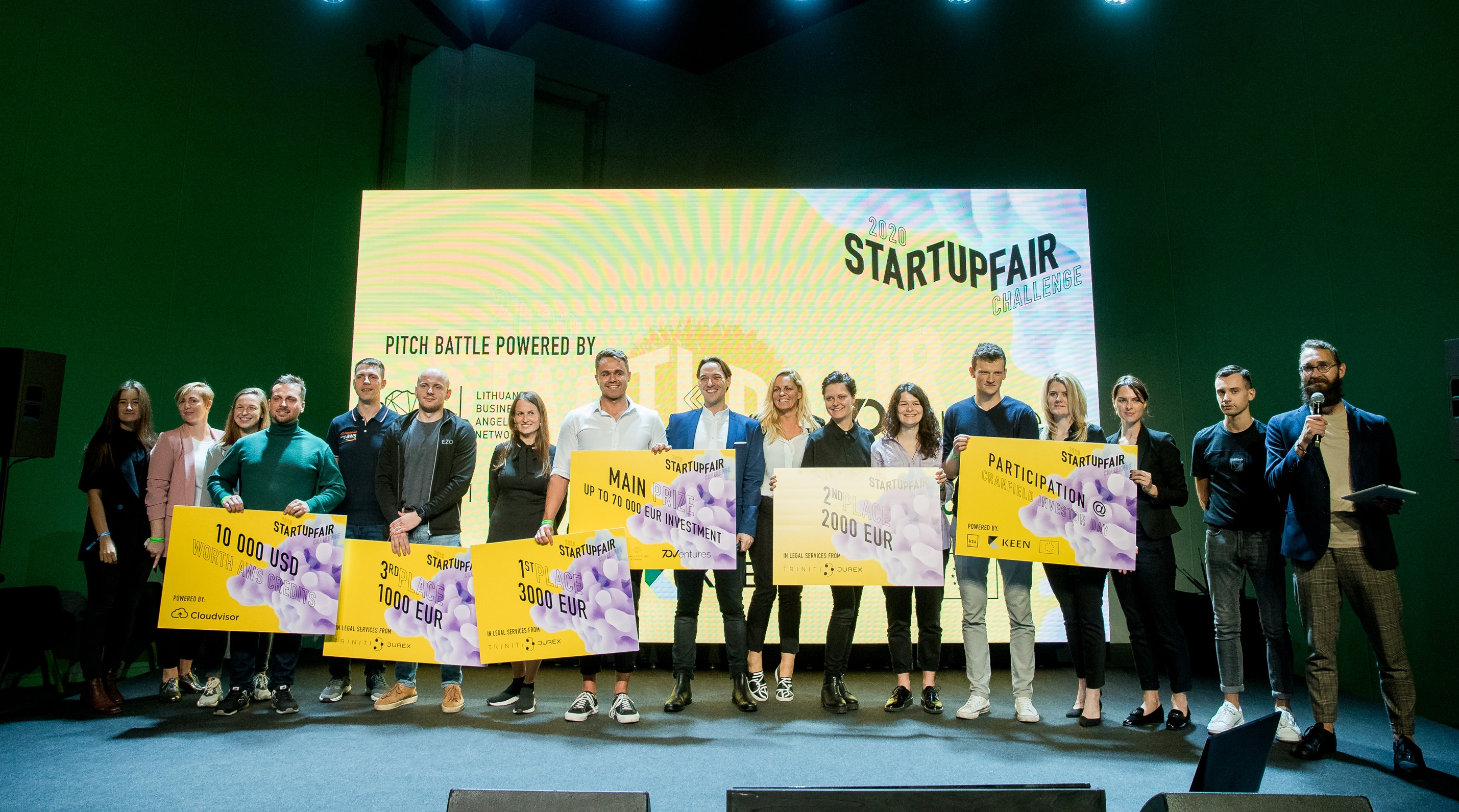 Fresh news from the "Startup Fair Pitch Battle 2020"! 31 startups competed to win the best startup name during the Lithuanian startup pitching contest "Startup Fair Pitch Battle" which was held on the 25th of September.
The participants were from SaaS, Health Tech, AgTech, events planning, also from e-commerce, Artificial intelligence, Machine learning, and other fields. As we can see from the fields they are working on, the pitching session managed to grab everyone's attention!
After a really tense contest, a startup "Fertrado" which is a B2B fertilizer trading platform that directly connects the buyers with rightful suppliers within the agrochemical trade chain, won and received the main prize: up to 70 000 Eur investment established by Lithuanian Business Angel Network members, Koinvesticinis fondas and 70ventures and a 3000 EUR cash prize from Triniti for legal services.
The Lithuanian startup "Act on Crisis" which created an app for mental health that inspires employees to train their mind, took the 2nd place by winning a 2000 EUR cash prize for Triniti legal services and 3rd place with a 1000 EUR cash prize for the same services have won a VIEZO startup. This startup develops a vibration energy harvesting technology to power the wireless IoT sensors.
The commission's sympathy earned a startup "Emplastrum" which develops a medical device that aims to shift psoriasis treatment from hospitals and bring skincare treatment back home, and won a participation trip at "Investor Day 2021" Cranfield University, UK, and the opportunity to pitch the business idea there.
"Cloudvisor", an official partner of AWS (Amazon Web Services), has set up 10,000 US dollar worth AWS credits and during the event elected the startup "Discontract" which was most worthy to win this prize. This startup created a real-time task exchange platform where its participants buy or sell services conducting local physical short-term tasks.
The startups were evaluated by an expert commission consisting of investors, members of the academic community, business people, representatives of accelerators, and the experts of the startup ecosystem.