Startup Of The Week: jobRely

Some time passed from the last Startup Of the Week nominee but we are coming back and we will continue to present them!
This time Startup Lithuania is excited to present another promising Lithuanian startup – jobRely. During the interview, and the Q&A session, Indre Kaikare, Founder & CEO at jobRely, shared her approach on the future development of jobRely and opened up about challenges they have already faced while running the business.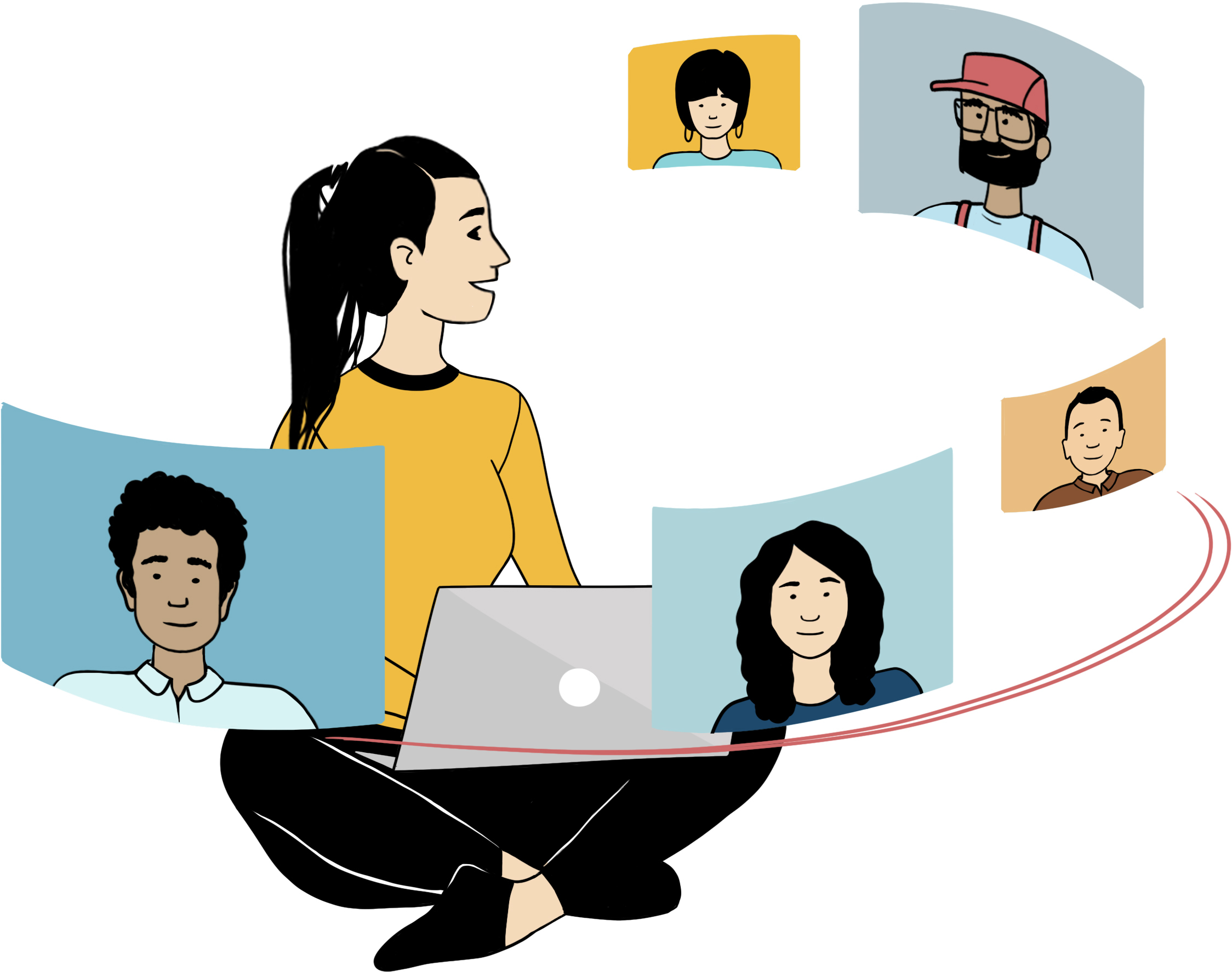 Tell us about your startup. What is jobRely? And how does it work?
jobRely offers a modern way to scale your startup quickly and cost-efficiently. We've built the most advanced LinkedIn and email automation platform with on-demand services to find investors, employees and B2B leads. It works in 4 steps:
Sign-up on app.jobrely.com and complete a 5-minute onboarding questionnaire to let us know who are you looking for;
Choose profiles that you would like to reach out to from the list prepared by our professional sourcers;
Review our message sequences and launch automated campaigns via LinkedIn and email to the approved contacts; 
Let us know your availability and we will arrange calls with campaign responders.
Effectively, we generate hot leads – interviews with candidates of your choice, calls with interested prospects, pitches to investors who want you. It's then up to you to hire, sell, close.
Genus AI, nuID, Lumity, Grabango, Trafi and many other startups in Lithuania and the US have used our platform successfully to find employees, clients, and investors in record time, at a fraction of the cost of other services.
What are your competitive advantages that work? What are your competitors?
We do not have direct competitors who provide exactly the same scope and method of service delivery. In the recruitment space, we compete with a plethora of HR tech companies that focus on passive candidate recruitment. In the B2B lead generation space, we compete with a myriad of LinkedIn/email marketing tools and lead gen services.
Our competitive advantage is that we are not only a tool but a full-service solution for specific business needs – finding employees, new clients, and investors. Our clients can take advantage of the unique features of our automation platform on their own, or they can request certain services to be provided by us and use the platform as a collaboration tool.
What were the reasons behind coming up with this idea and launching this product?
Indre has been a recruiter for ten years and she noticed inefficiencies with the traditional recruitment process that jobRely was created to solve. The long term vision is that there is no more a recruiter – ML/AI algorithms source candidates and converse with them on behalf of the hiring manager. In the meantime, we automated the initial outreach campaigns, but pre-campaign tasks (sourcing) and post-campaign tasks (arranging of calls/interviews) are semi-manual.
When exactly did you launch, what were the main challenges before launching?
This journey is already underway for three years and there have been a few pivots. Originally, jobRely was created as an employee referral platform; when Indre came onboard the focus shifted to passive candidates; during COVID-19 we increased the scope to include lead generation and investor search using the same engine we've built previously for passive candidates. We spent one year between 2019 and 2020 in San Francisco. This was a great opportunity to explore the US market and we are glad to have successfully signed about 20 clients there who now repeatedly use our services. The main objectives in 2021 are to market the product in the US and build an AI conversational chatbot to automate conversations that now require manual input.
What are your target customers? Both in terms of user profile and geography?
We are focused on tech startups who are looking for tech-enabled ways to scale their business quickly and efficiently. Why startups? Because we like mentality and enjoy working with people who are like-minded. Behind every client, there is an interesting story and we want to be a part of their success. Speaking of geography, our focus is the US where is the largest abundance of startups while Lithuania is our home market to test new ideas.
What are the biggest challenges while working on this product and how are you overcoming it?
One of the issues we face is the education of users. Our service is different from traditional recruitment agencies or lead generation companies that most are familiar with. Communicating clearly about those differences and persuading that our way is the way is what we have to continue improving to achieve our goals.
Tell us more about funding. How did you get it? Do you seek extra funding?
jobRely is bootstrapped. We are operating profitably and all our profits are reinvested into product development and increasingly to marketing. We are looking into EU funding options to finance a team of about 20 professionals to take us to the next level.
Please introduce your team!
We have 4 full-time personnel for product development, sales, and delivery. We also work with two product designers, a content manager, a graphical designer, and three engineers. A digital marketing agency for PPC campaigns is on standby. Occasionally, we buy services for SEO. Going forward, we would like to move these people in-house. Also, Vytas Kaikaris, ex-CEO of Small Planet Airlines, joined jobRely first as an Angel Investor and then as a COO and Co-Founder last August. This is when we pivoted to include lead generation and investor search into our service offering, re-designed our product, and upped our marketing efforts.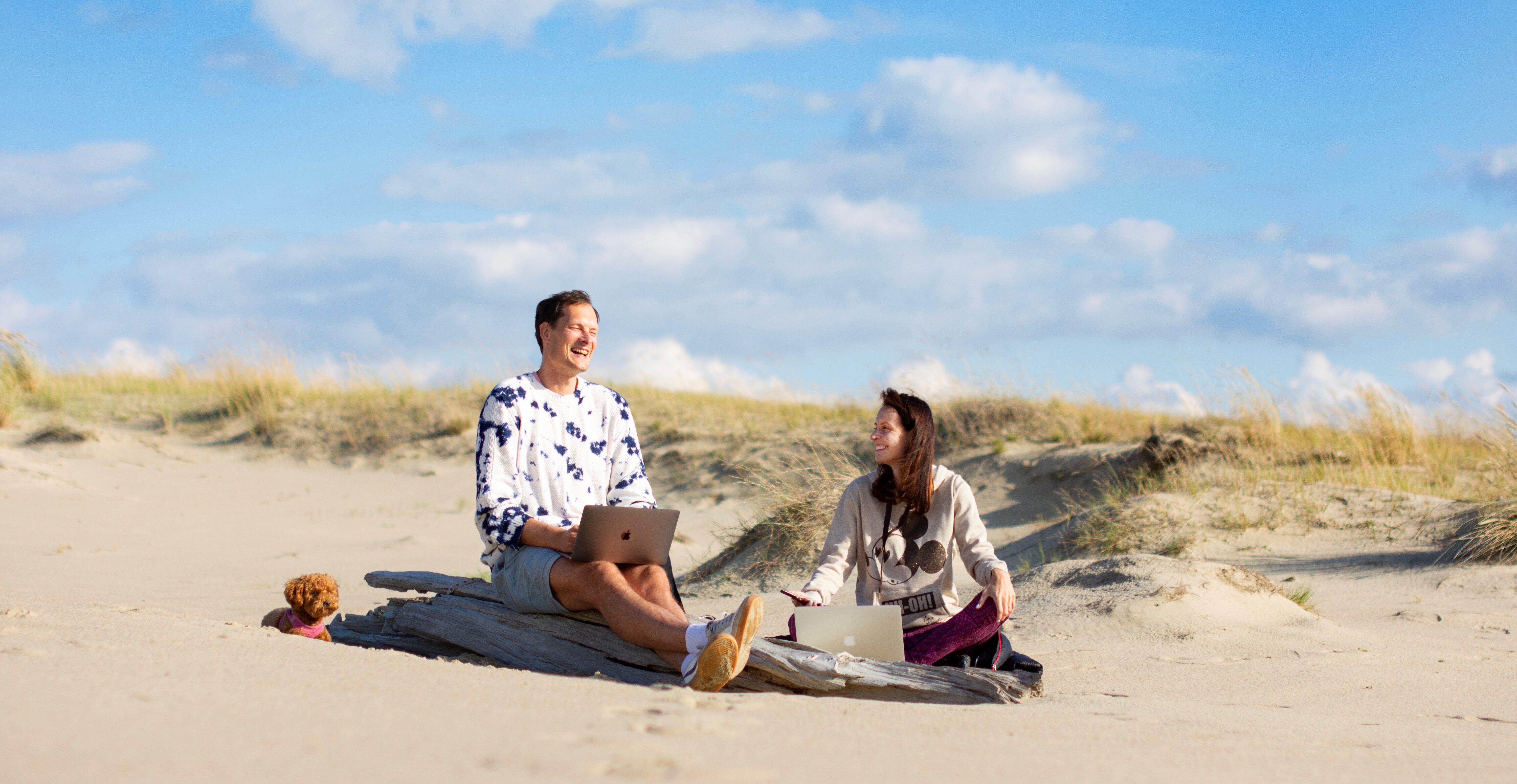 Strong startup culture isn't something that can be created overnight but it can be worked towards with some conscious moves. So what are your moves towards this?
We don't have a permanent office and all our employees are remote. Working hours are flexible and it doesn't matter where you are, as long as you check-in regularly and deliver what was agreed. We are planning to get a few spaces at a co-working office and spend a few days per week there.
We believe at this stage culture is shaped by action, not by slogans, teambuildings, or company parties. Getting things done is what matters.
Bonus question: what's next? Tell us about your future plans.
Contrary to many young startups, we don't dream about multi-billion valuations and exits. We actually don't even want a very large company (20-30 people would be the coziest). Our first milestone is 1000 clients. For that, we need a strong Marketing team. Next, we want to build the best AI chatbot for the purpose of finding employees, new clients, and investors. And we will take it from there.
Indre, thanks for sharing this with us!