Not all startups are based in Vilnius, Šiauliai is also alive!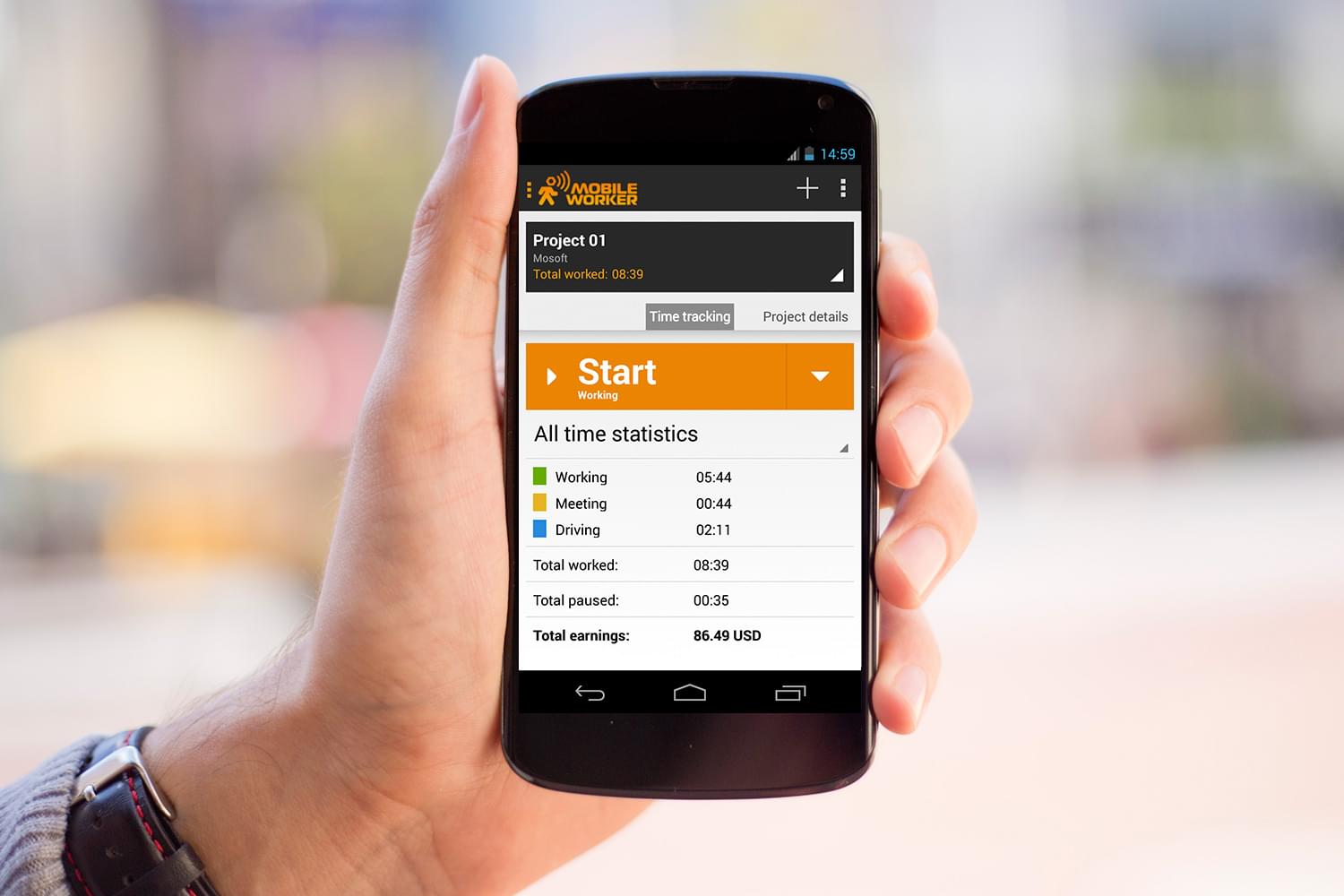 Time accounting management solution initiated by Norwegians, developed and released by Lithuanians half a year ago has attracted interest from foreign markets. Mobile Worker – is an Android application, which tracks work time, collects documents and other project data, keeps the tasks and detailed activities performed.
The application which is becoming a work tool can be adapted to any user needs keeping its design as well as navigation simple and intuitive to use in every day work situations.
"The solution is focused primarily on the markets that have strict regulations on work time tracking of mobile employees who do not have permanent work place" – said Jan Indvær who has established Mobile Worker and implemented a number of successful business ideas in Norway.
Mobile Worker application is offered in 10 different languages and is already used by residents from over 100 different countries, with most downloads coming from the U.S., Germany, Russia, Norway and Great Britain.
"Recently I have received a letter from Denmark reseller. He heard about our solution and was interested in cooperation opportunities as well as program integration possibilities into their clients existing software. Such contacts are a good sign that we are moving in the right direction and also gives additional power to move the project" – said the CEO and application idea creator Ramunė Jančauskaitė- Augutė.
Contrary than most competitor products Mobile Worker has document management system integrated with work time tracking functionality in the application. This leads Mobile Worker to success.
For example, the construction supervisor in addition to tracking work time and describing the job completed can also add technical documents and photos taken of the site to the project. All information on project becomes available in one place, which cannot be done with other similar work time tracking applications.
Mobile Worker application is designed for employees who need to track their work time and gather all project data in one place. Users can also track their earnings by selecting desired currency, they can configure what type of statistics they want to see on the main work screen. Users can also choose what cloud service (Dropbox or Google Drive) to use to synchronize all the data.
Currently Mobile Worker is working on creating the back office solution. It will allow businesses to control the data they get, process it and have a clear database with detailed project information. It will lead to effective work processes management.
JSC Mobile Worker is a company established in Šiauliai, initiated by Jan Indvær who has been having businesses in Lithuania for 8 year already. "Lithuania has many educated people, everyone knows English, internet has very good conectivity which gives perfect conditions to execute an idea" – comments Norwegian businessman. Currenlty all project and its idea is executed in Lithuania.