Baltic VC firm Practica Capital Announces Two New Investments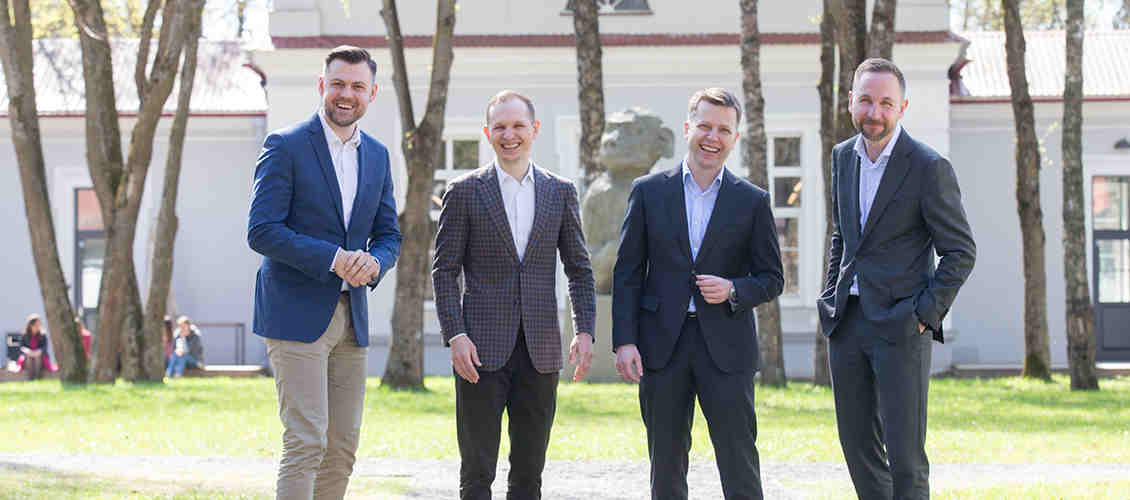 Practica Venture Capital II, the latest venture capital fund of Practica Capital, today announced the completion of its first two Seed round investments in startup companies, a global B2B pharmaceutical licensing marketplace Pipelinepharma and PVcase, a software developer for designing solar power plants.
Pipelinepharma is a global B2B pharmaceutical licensing marketplace which enables a connection of investors, pharmaceutical manufacturers and distributors around the globe for a licensing, distribution, investment, divestment, merger and acquisition (M&A) and other deal types with it's industry-specific, Artificial Intelligence (AI) driven, growing database of pharmaceutical manufacturers, products and pharmaceutical businesses for sale.
According to Practica Capital's partner Donatas Keras, Pipelinepharma has the potential to become a significant business development tool in the pharmaceutical sector, both in terms of regional and global development.
"The marketplace business model in the global pharmaceutical industry has not been yet fully implemented and used widely. In this huge industry, especially in the B2B segment, traditional and somewhat conservative business development methods and channels, such as exhibitions or conferences are still being used. There are, of course, a number of objective and subjective reasons for this, but we believe that in the near future, the majority of business sectors will start using innovative tools more. Today's business environment for the pharmaceutical industry is extremely dynamic and global, and at the same time the use of innovative technology is rising, which are the perfect conditions for the development and growth of such products as Pipelinepharma," said Keras.
Pipelinepharma has recently been granted exclusive rights to out-license 100+ differentiated pharmaceutical products for whole European Union markets, S.Africa, Australia, New Zealand which expected will help to accelerate a transaction and revenue growth.
An international Business Angel, with extensive experience in the development of international marketplace businesses, has also participated in this Seed investment round.
"We are excited about this recognition and investment from such experienced investors. I believe this investment will help us to attract more talented employees to the organization, accelerate the marketplace development process and growth in one of the largest industries globally," said Mindaugas Zagorskis, founder and CEO of Pipelinepharma.
Due to NDA agreements, the investment amount in Pipelinepharma is not disclosed.
Invested €250 000
PVcase is a solar software company, which technology enables to significantly shorten particular designing stages of solar power plants and reduce designing expenses. With the help of PVcase, designers will be able to perform a number of simulations that will help to evaluate peculiarities of the terrain and select the best place and configuration of a solar power plant enabling to generate the biggest quantity of electricity. This will enable to implement projects in a more precise, fast and cheap way, whereas solar energy companies, using such a tool, will be more competitive. PVcase enables solar design firms and EPC companies to reduce design processes by as much as 95%, while at the same time, increasing the amount of energy generated up to 17%.
According to Deividas Trainavičius, CEO at PVcase, the choice to partner up with investors, was based on their experience, future development and growth opportunities.
"The Practica Capital team has the extensive knowledge and experience of developing SaaS projects as an investor. The continuous success of such companies like TransferGo or Trafi, are the best examples of their work. It was as an obvious choice for us to partner up with this particular VC investor," said Trainavičius.
PVcase is already generating revenue and has been used for the design drawings and plans for some of the largest solar companies in Europe representing almost 1 GW of potential solar projects spanning 15 countries and 3 continents.
"In less than a year, the PVcase team has been able to create a product and already attract key market players in Europe. We are convinced that by using its 10 years experience in the engineering consulting business, the team will automate the current solar planning process and redirect engineering resources to the most value-creating aspect – maximizing the return of solar power plants," said Arvydas Bložė, Investment Director at Practica Capital.
Practica Capital invested €250k in PVcase. The startup has raised €0.5M in total in this Seed investment round: last October, Smart Energy Fund powered by Lietuvos Energija, managed by Contrarian Ventures has also invested €250k.
Practica Venture Capital II Fund will remain very active in the region
These are the first two investments made by Practica Venture Capital II fund, which was established in the end of 2018, but according to Practica Capital's partner Donatas Keras, the fund will continue to be very active, and plans to close two more investments in near future.
"We're launching the fund with these two Seed investments, and planning to close another investment in Lithuanian startup in near future, and also make a bigger investment in a fast-growing tech company from the Baltic region. We see a lot of investment opportunities in the Baltics, and we plan to remain very active for the next 4-5 years investing in technology businesses," said Keras.
"In general, the whole investment landscape in the Baltic region is really encouraging and optimistic," Keras added. "We have noticed that Lithuania and the Baltics are gaining a momentum – fast-growing businesses, the  increasing number of newly established businesses, the level of knowledge and experience of human resources, the growing number of investors and capital in general – some of the factors that allow us invest more and expect better and faster results."
Practica Venture Capital II fund, managed by Practica Capital, invests in the Baltic innovation- and technology-driven ventures. At the end of last year, the VC firm announced the first €22M close of the fund, and over the next 12 months plans to hold the subsequent closing of the fund targeting €40M in total commitments.
The fund is implemented from the Business Financing Fund, a fund of funds established by the Ministry of Economy together with the Ministry of Finance of the Republic of Lithuania, financed by the European Union (EU) Funds under the 2014-2020 Operational Programme for the EU Funds' Investments in Lithuania and managed by Invega.