MEETUP with Stefan Batory from Booksy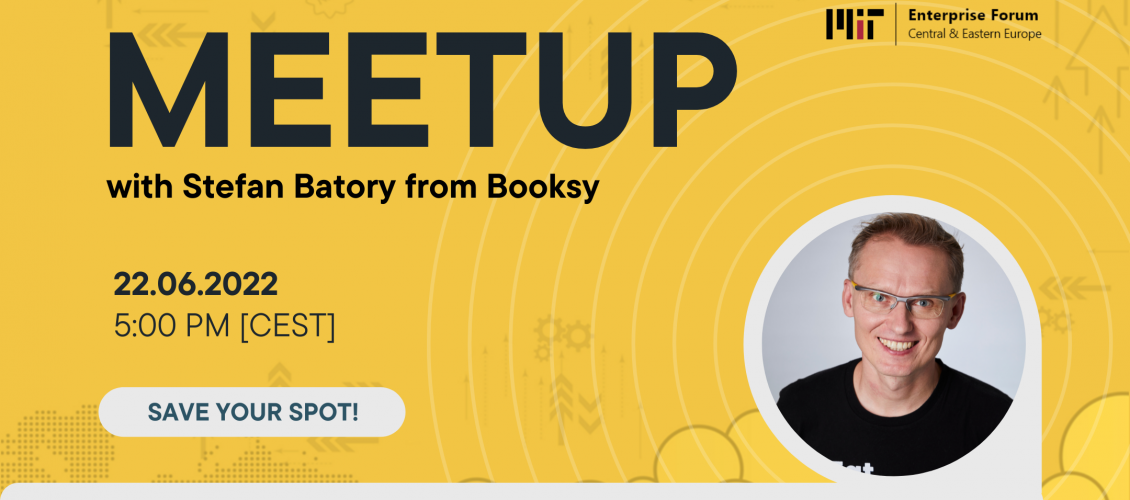 Join the meetup with Stefan Batory from Booksy!
Be one of those leaders from across the globe who want to:
✅ learn from the legends of our industry and successful entrepreneurs,
✅ learn about our accelerator and mentoring programme,
✅ make business contacts.
 The special guest of the evening will be an exceptional speaker – Stefan Batory, CEO of Booksy. Booksy is the world market leader in online booking of services in the Health & Beauty industry.
During the event you will hear:
📌 Business success story by Stefan Batory
📌 Information about the MIT Enterprise Forum CEE acceleration program to help you scale up your business.
📌 Information about our Poland Prize, designed to help international startups enter a lucrative market and receive up to EUR 60 000 of non-equity grant!
📌Possibility to meet with the partners of our acceleration program in direct one-to-one meetings – Adamed, MCX, Bank Pekao SA, PZU SA, Rossmann, Saint Gobain, Unimot and Żabka Polska!
 The MeetUp starts on June 22 at 5:00 PM (CEST) 
This event is part of the recruitment to the MIT Enterprise Forum CEE Autumn '22 Acceleration Program.
More details and registration: here