This Week's Opportunities For Startups | November 22-28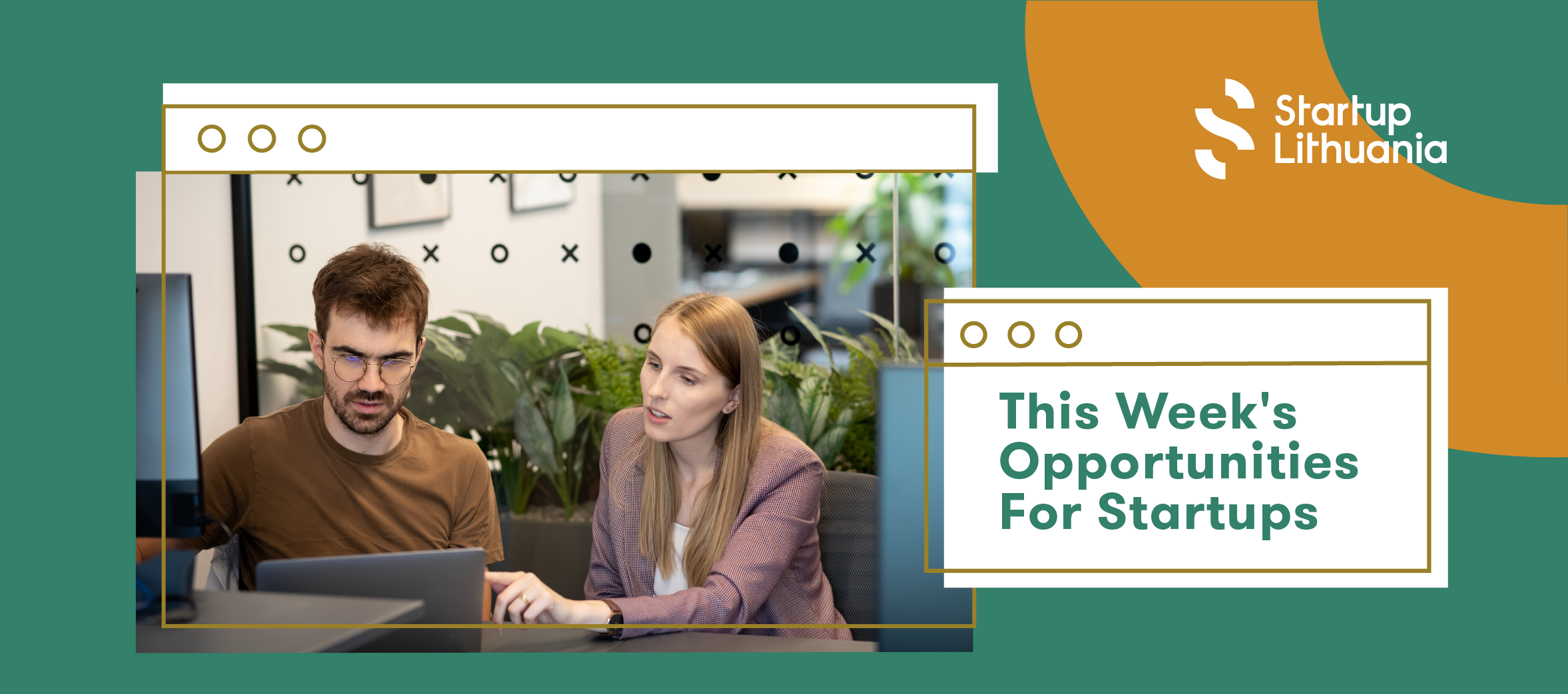 Every week, we update this list with new events, opportunities, and calls to help you advance your startup. Build your own program of events across the week, with both virtual and in-person opportunities available by checking our list of events that we prepared for you.
Check out these events based on your interests. ⤵️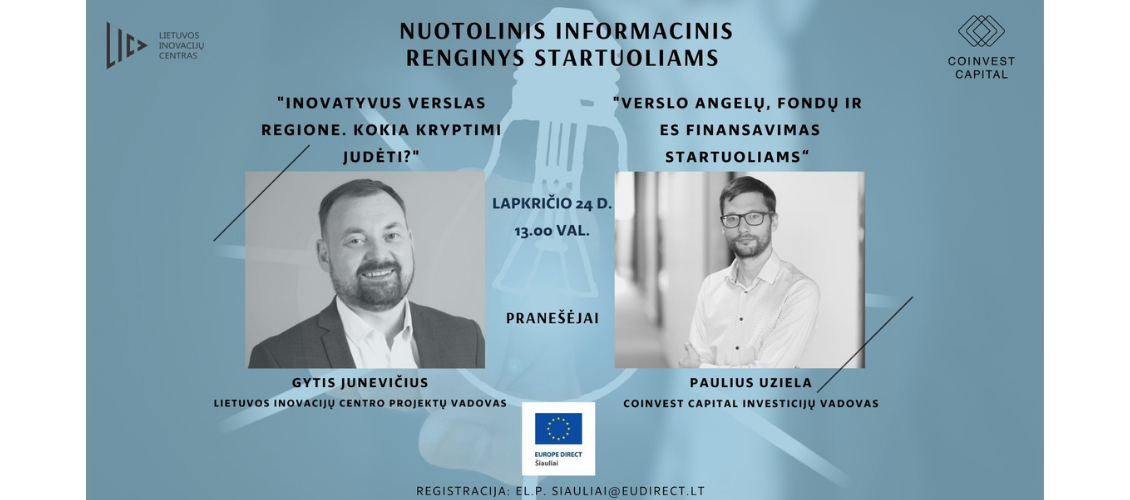 Paulius Uziela, Investment Manager at Coinvest Capital, will present the topic "Business Angels, Funds and EU Funding for Startups". He will share his insights about what are the possible sources for business funding and how to use & find EU funding sources?
Gytis Junevičius, Project Manager at Lithuanian Innovation Center, will present the topic "Innovative business. What direction to move?". What value does an innovative business create? Visions, opinions, and best practices in innovation will be shared.
Register by writing us at: siauliai@eudirect.lt Write your name, educational institution or organization you represent, mobile number. 
Find out more: HERE.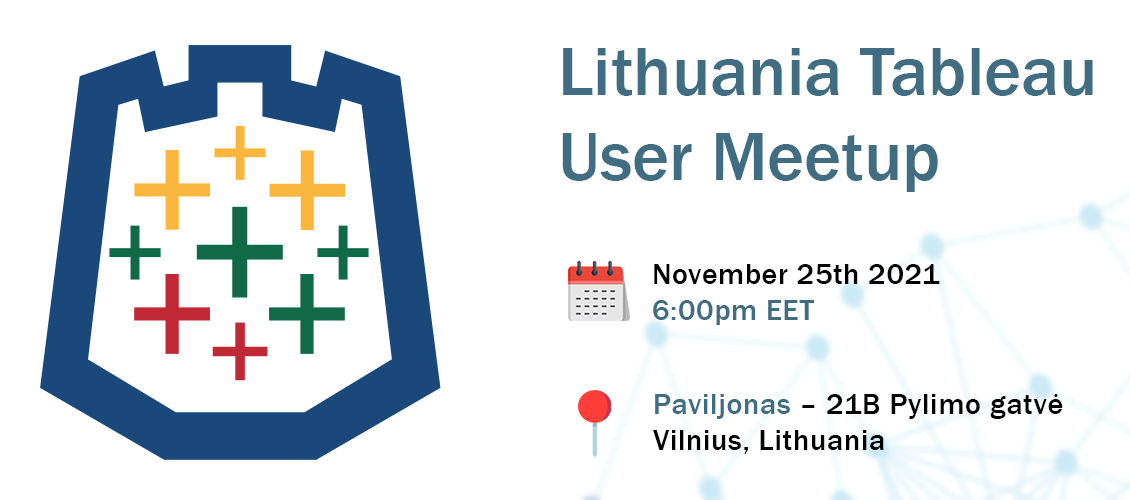 At the Lithuania Tableau User Meetup, three experienced data enthusiasts will share their insights on how everyone can benefit from a data analysis tool. We will have a good mix of sharing The power of Diagonal Buffer (TOC Sales and Marketing case), design best practices ("How to tame colours") skills & techniques (10 tableau tips in 10 minutes), and an interesting quiz about Tableau.
Date and time: November 25th, 6pm.
Location: "Paviljonas" (Pylimo g. 21B, Vilnius 01141)
Register HERE.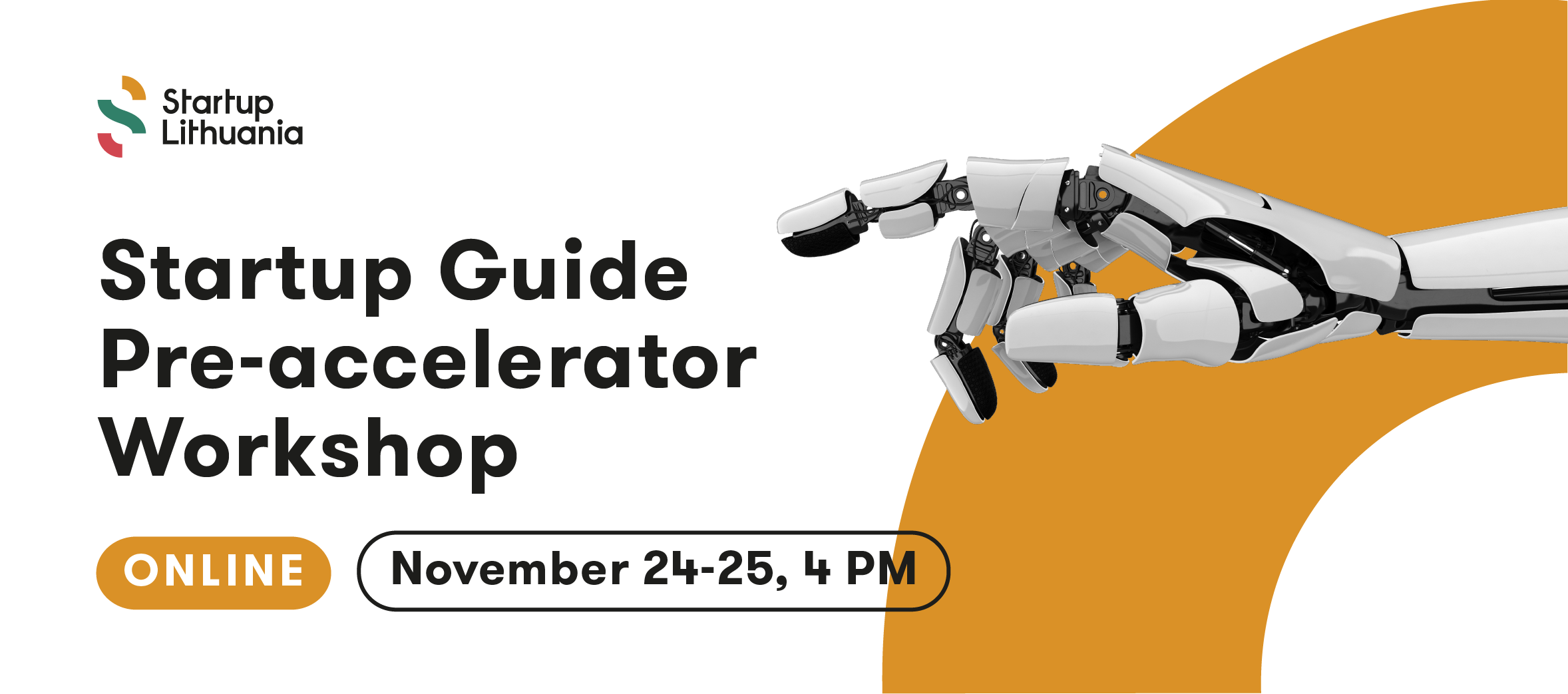 🚀 Have an idea for a startup? Wondering where to start, who to hire, and how much it will cost?
Then join this upcoming Startup Guide Pre-accelerator Workshop, which will take place on 24-25 of November, online!
📣 Register for this 2-day workshop here: https://bit.ly/3ErbV1A
In this interactive 2-day workshop you will learn how to develop and refine your business idea, test your product with prospective customers and partners, how to attract investment, and expand the business into other markets. Join us on Facebook: https://fb.me/e/18W7afDLE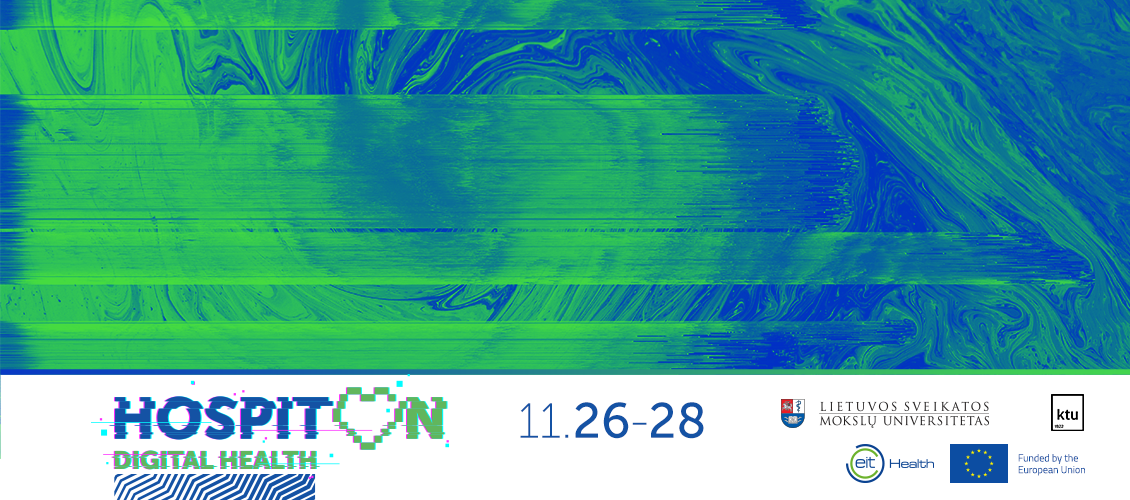 📆 The annual healthcare hackathon is back! Save the date!
Discover, engage, and create with us at Hospiton.DigitalHealth, which will take place on 26-28 November 2021. This free event features a series of tech talks, mentorship sessions, and a 3-day hackathon.
🏆The winners will be rewarded with prize money and all participants will benefit from invaluable mentorship and guidance opportunities, business consultations, and more.
No matter what your background is – whether you are a student, engineer, healthcare provider, designer, pharmacist, entrepreneur, patient, etc. – we welcome you to join.
Find out more: HERE.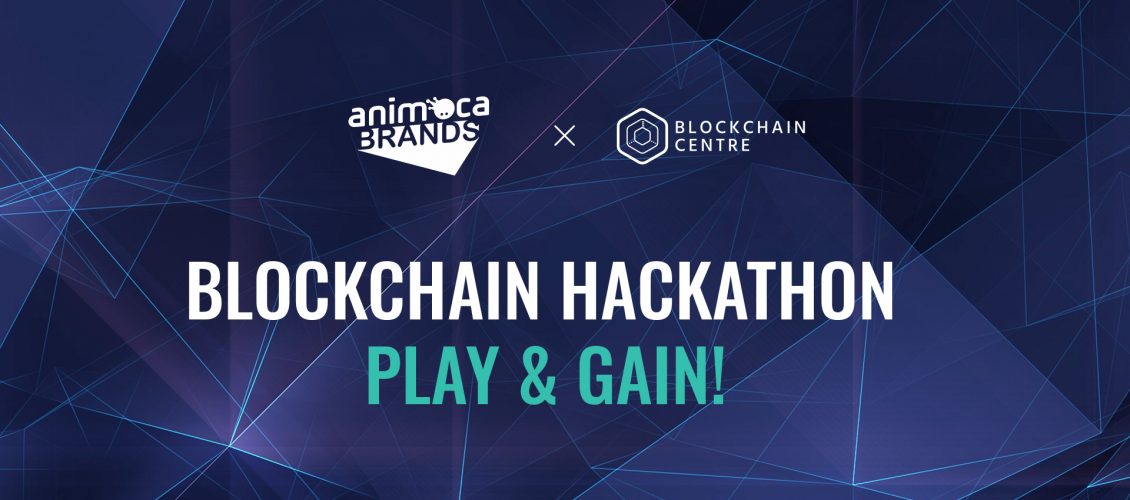 Learn more about blockchain technology, blockchain gaming, and NFTs (Non-fungible tokens). Join them to create meaningful and lasting relationships, challenge yourself and unlock career or funding opportunities by partnering with our sponsors. After the game creation challenge, judges will choose the projects they like best. And award special prizes to the 1st, 2nd, and 3rd place winners. Additionally, teams are competing for up to $350,000 and €120,000 worth of service packages from the hackathon sponsors and organizers for further development of their projects.
FIND OUT MORE: https://www.startuplithuania.com/events/blockchain-hackathon-play-gain/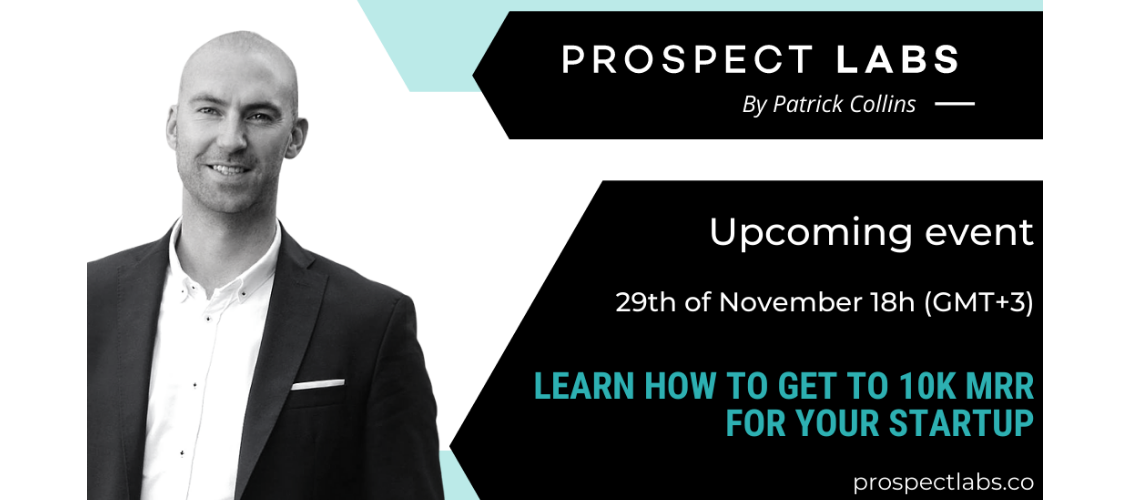 Are you a B2B startup trying to build traction but not sure which marketing channel to use, how to create leads and how to convert them to sales?
Do you find that you are trying too many channels, spending too much money and not getting the results you need to be able to raise investment?
In this 60 minute workshop you will know how to:
How to leverage LinkedIn to generate leads

How to use cold emailing in the right way

How to create a community that creates 30+ leads per month with little input

How to scale your processes using zapier.com

How to use a CRM in the right way to scale your sales team

How to set realistic goals and analyse data using databox.com
There will be lots of time at the end of the webinar for Q&A and to support you. Find out more: CLICK HERE.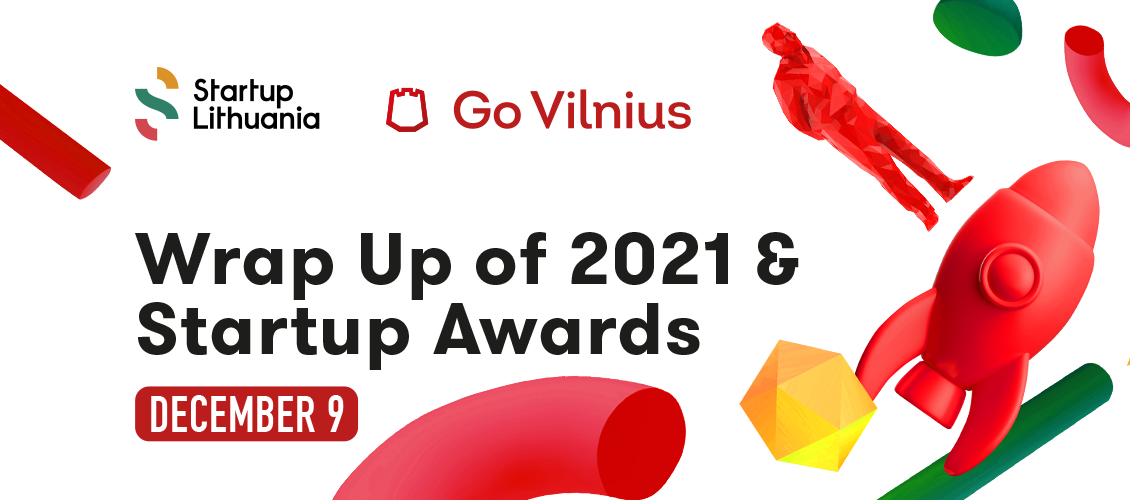 Let's celebrate a record year for Lithuanian startups! 
 It's been a year of remarkable growth during which startups and the whole ecosystem managed to show impressive results, start new initiatives, and flourish.
Together with our partner Go Vilnius, we invite you to take a look back at 2021, celebrate the ecosystem's achievements, and award the best of the best. The event will round up with networking and an afterparty!
 The Wrap Up speeches and the Awards ceremony will be broadcast LIVE.
 Registration will be open soon, follow for more and join us @ Wrap Up of 2021 & Startup Awards.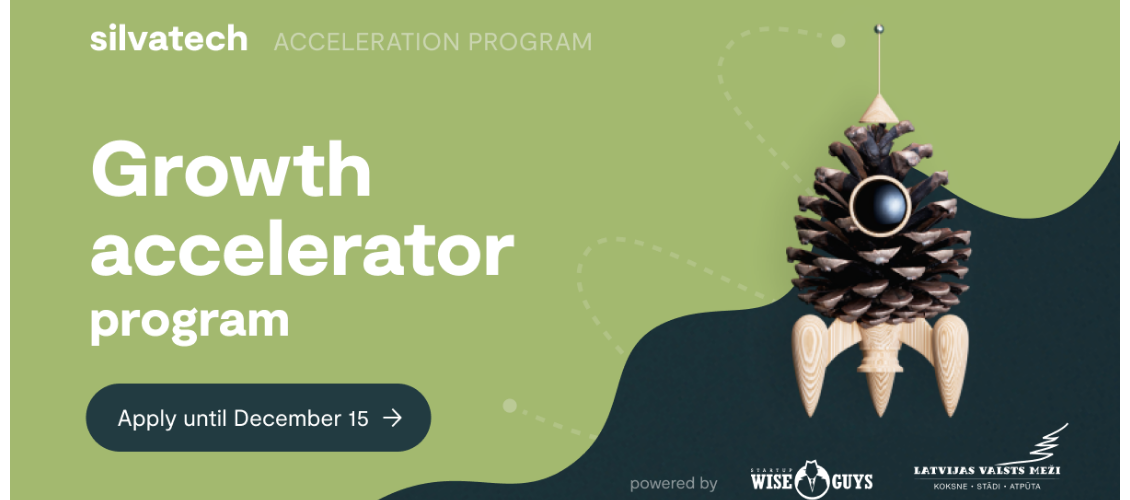 Accelerate your tech product together with forestry experts and join SilvaTech Growth accelerator! 💥
It is a forestry-focused equity-free accelerator run by @StartupWiseGuys together with Latvian State Forests and aimed at innovative and technologically advanced teams that want to solve various forestry challenges. Program provides access to data and testbeds, a pool of business and forestry mentors, as well as potential collaboration and piloting opportunities with the leader of the Latvian forestry industry. 🌳🤘
⏰Apply until December 15: https://bit.ly/2UaZTrG