This Week's Opportunities For Startups | November 21-25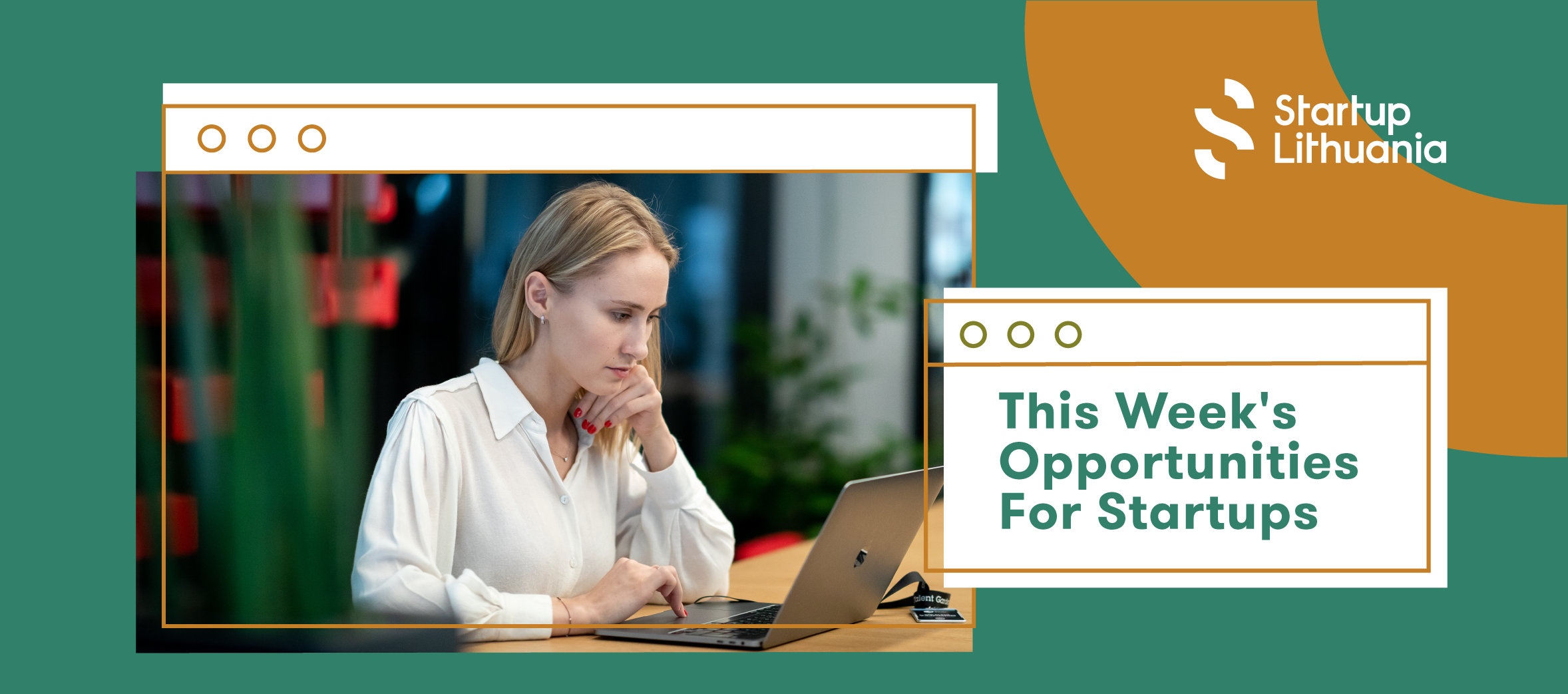 Save your time and concentrate on things that matters. 
Startup Lithuania prepared a list of opportunities, events, and open calls that you might be interested in! Please, check it right now and take every chance that you get:
📣 APPLY UNTIL NOVEMBER 30 | NEW FUNDING FOR LITHUANIAN STARTUPS | STARTUP LITHUANIA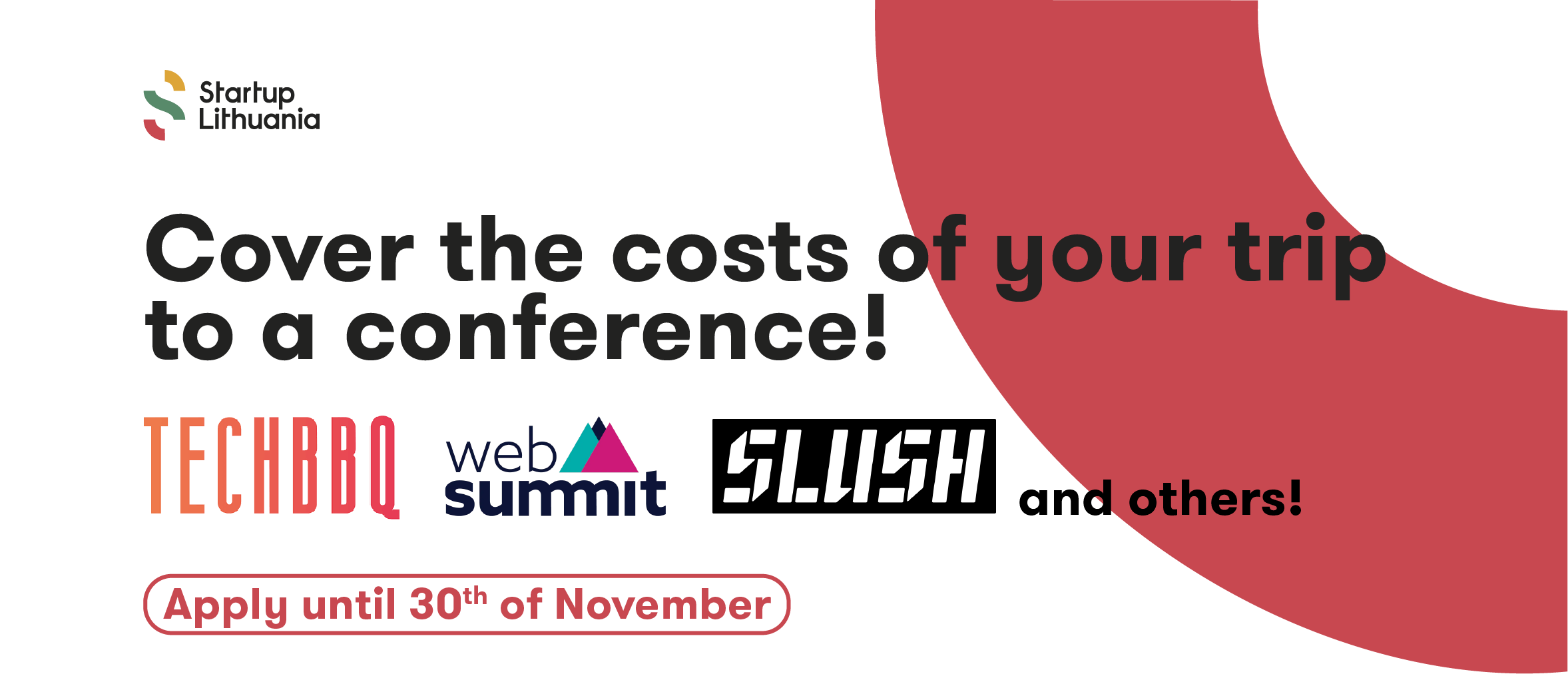 Are you a startup, registered in Lithuania for no longer than 5 years? We have some great news for you!
There is a new funding measure for you to cover costs of your trip to a conference or to an acceleration programme. Was it TechBBQ, Web Summit, Slush or any other – we are waiting for your applications until the 30th of November via email paraiskos@inovacijuagentura.lt.
Deadline: November 30, 2022
F.A.Q.s: read here >>
Open Call info (in LT): read here >>
📣 REGISTER UNTIL NOVEMBER 22 | BALTIC SUSTAINABILITY AWARDS WARM UP | ROCKIT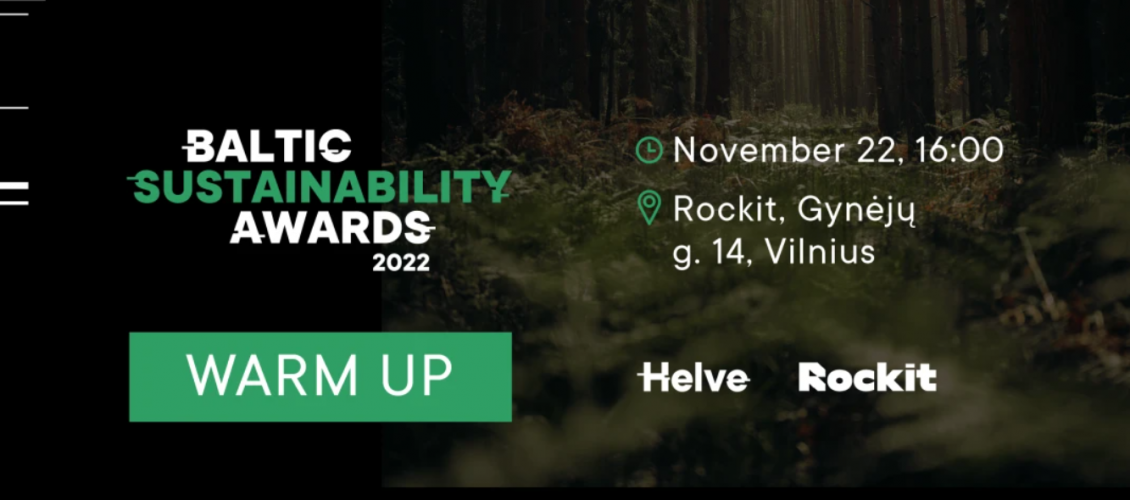 The warm-up event of the Baltic Sustainability Forum & Awards – this time organized in partnership with ROCKIT. The event is open to the general public and aims to bring to light relevant conversations that will be further explored on the stage of the Baltic Sustainability Forum & Awards.
**AGENDA**
15:30 Doors open
16:00 – 16:05 Welcome words by ROCKIT
16:05 – 16:10 Welcome by Helve
16:10 – 16:20 Introduction to the Baltic Sustainability Awards finalists: Local Changemaker Pitches
16:20 – 16:40 Keynote: Baltic Sustainability Innovations 101
16:50 – 17:30 Panel discussion: Sustainability Innovation: Hype or Hope?
17:30 – 17:40 Q&A panel with all the speakers
17:40 – 18:00 Networking over drinks
The event is free, but please register in advance to reserve your spot here >>
📣APPLY UNTIL NOVEMBER 30 | FOODTECH LAB ŻABKA GROUP ACCELERATION PROGRAM | ŻABKA GROUP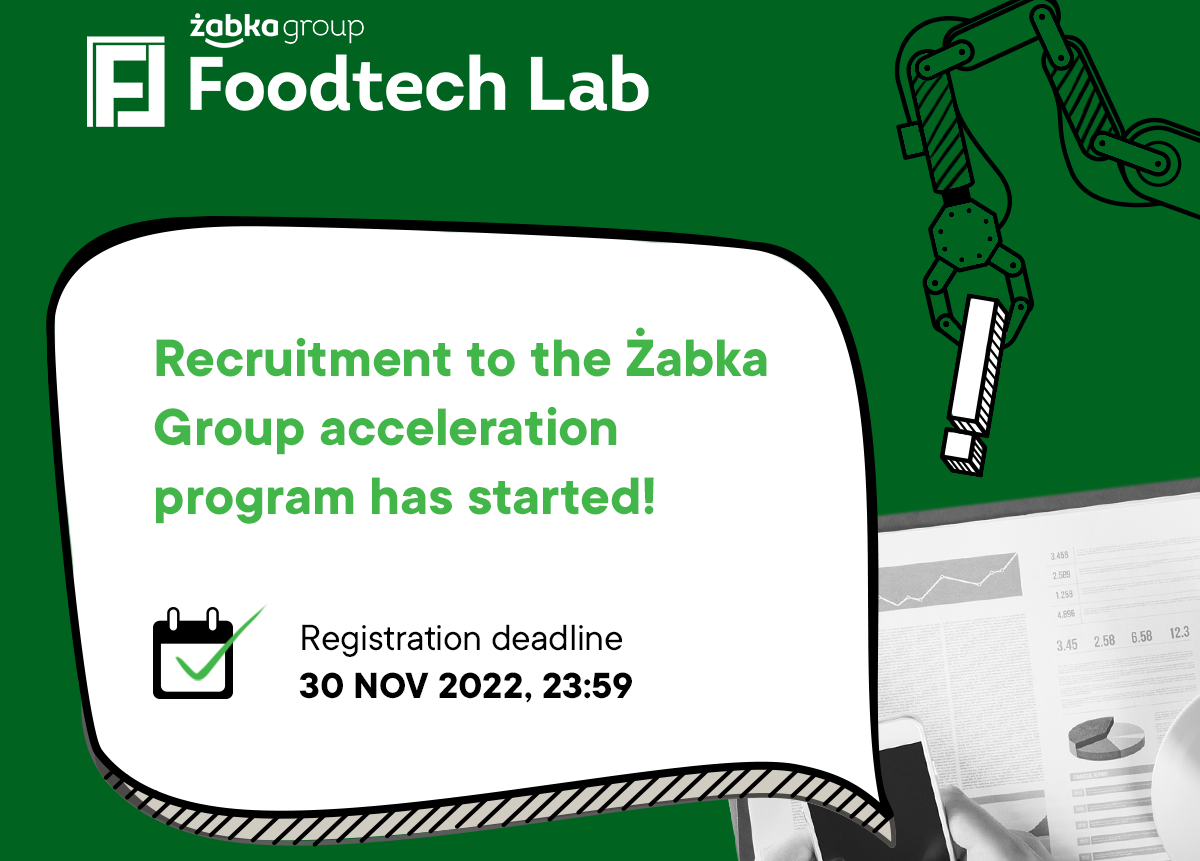 Żabka Group is the ultimate convenience ecosystem that aims to make people's lives easier. Żabka accompany consumers at every moment of the day, freeing up their time through the possibility of convenient grocery shopping, have a hot meal on the go, send a package, withdraw cash or take advantage of a dietary catering with delivery. We are one of the most recognizable brands in Poland, with nearly 3 million customers using our services daily.
For whom?
Żabka Group is looking for products and solutions in areas such as: innovative food products, alternative protein sources, lab-grown meat, functional food, packaging, food waste management, food processing technologies, food production, consumer.
Benefits of participating in the program
Ability to implement your product or solution on a large scale
Consumer Testing and Commercial Pilot Program
Possibility of cash investment
Access to expert resources
Numerous opportunities to establish key relationships
Positive PR thanks to support from Żabka Group
How to apply
If you want to take part in the accelerator, you will find program details and application form at Foodtech Lab
Deadline for Applications: 2022-11-30
📣APPLY UNTIL NOVEMBER 25 | CEE STARTUP CHALLENGE | VESTBEE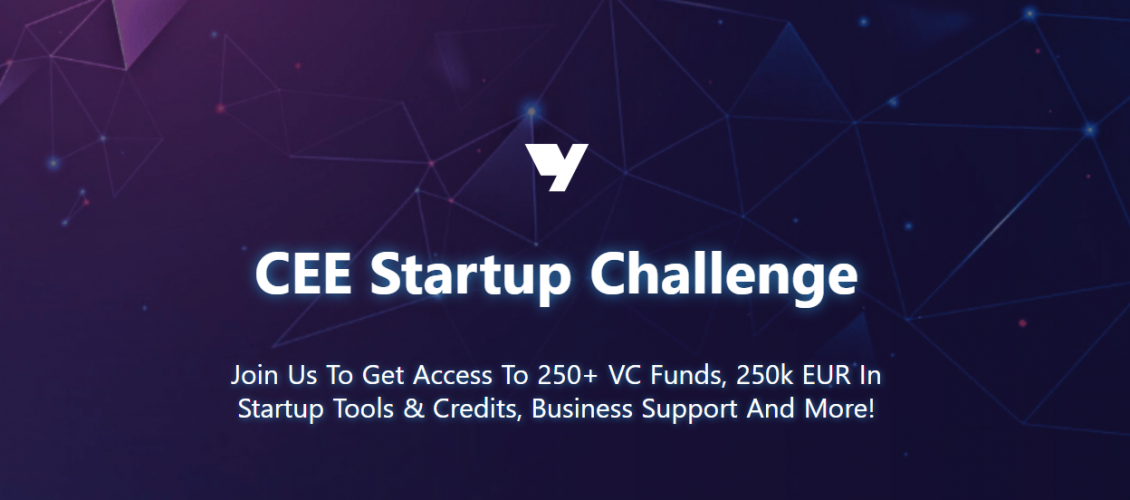 Calling all raising pre-seed, seed, and series A startups to join the CEE Startup Challenge by Vestbee! Apply and get:
a fast track to the CEE VC Summit 2023, an invitation-only gathering for 250+ VC fund managers,an opportunity to pitch in front of
the leading global investors e.g. OTB Ventures , Movens Capital, 3VC, Revo Capital, Credo Ventures, and more,
250 000+ EUR in business tools, media coverage, conference tickets, and more!
Apply here >>
Deadline for Applications: 2022-11-25
📣APPLY UNTIL DECEMBER 8  |WRAP UP OF 2022 & VILNIUS TECHFUSION STARTUP AWARDS | STARTUP LITUANIA

We are excited to announce that registration to the Wrap Up of 2022 & "Vilnius TechFusion" Startup Awards is now open! Join us and let's celebrate the record year for Lithuanian startups together!
Very limited capacity
 Only 300 
Keep in mind, that due to the limited capacity at the event's venue, we may not be able to host all of you. Don't wait till the last moment
 The registration will be automatically locked after we collect first 300 attendees
PROGRAM:
 18:30 Wrap up & Startup awards (The priority for live attendance is given to startups and members of the Lithuanian startup ecosystem) Link to watch Wrap up & Startup awards TBA
 19:30 Networking part
Join the Wrap Up of 2022 & "Vilnius TechFusion" event to follow the details!