Baltic Sustainability Awards Warm up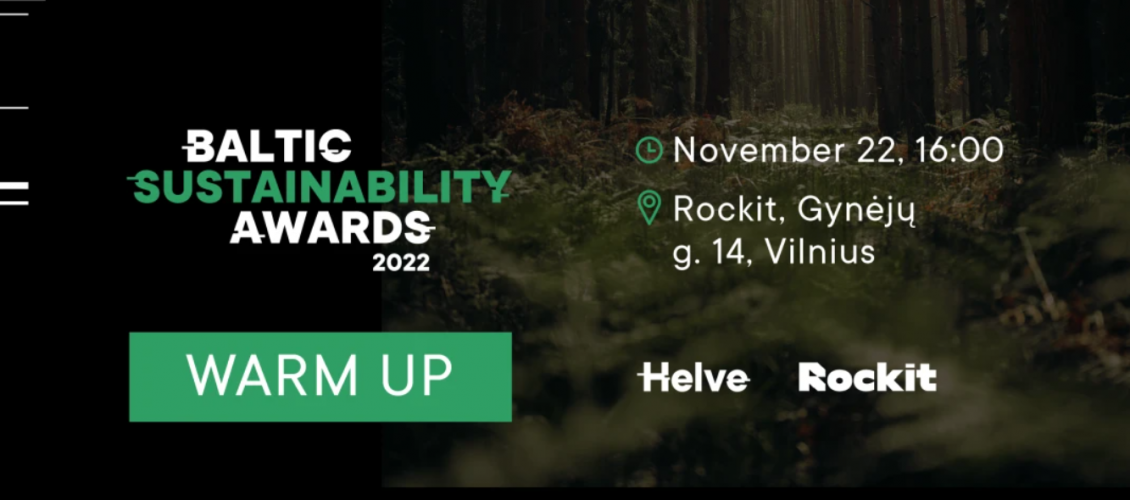 This is the warm-up event of the Baltic Sustainability Forum & Awards, this time around organized in partnership with ROCKIT. The event is open to the general public and aims to bring to light relevant conversations that will be further explored on the stage of the Baltic Sustainability Forum & Awards.
**AGENDA**
15:30 Doors open
16:00 – 16:05 Welcome words by ROCKIT
16:05 – 16:10 Welcome by Helve
16:10 – 16:20 Introduction to the Baltic Sustainability Awards finalists: Local Changemaker Pitches
16:20 – 16:40 Keynote: Baltic Sustainability Innovations 101
16:50 – 17:30 Panel discussion: Sustainability Innovation: Hype or Hope?
17:30 – 17:40 Q&A panel with all the speakers
17:40 – 18:00 Networking over drinks
The event is free, but please register in advance to reserve your spot here.