This Week's Opportunities For Startups | June 13-19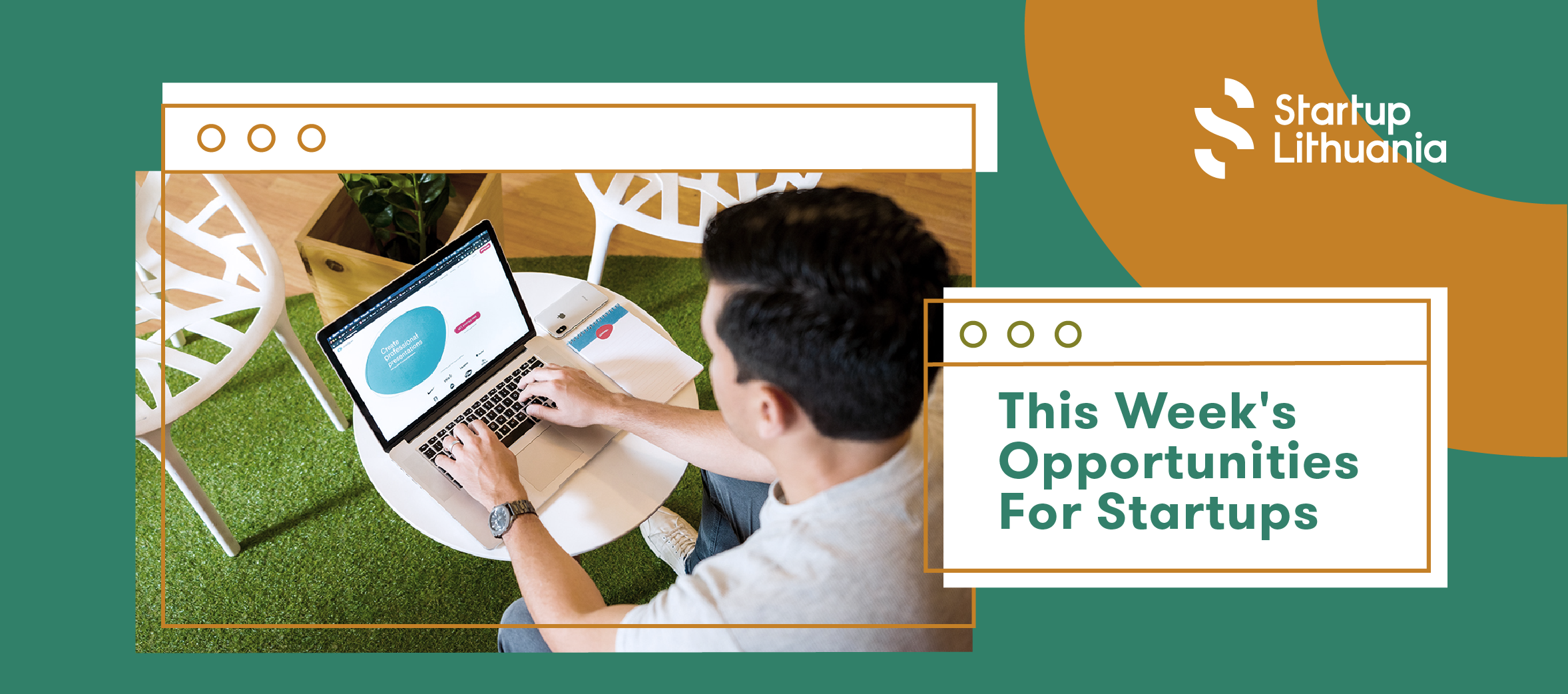 Save your time and concentrate on things that matters. 
Startup Lithuania prepared a list of opportunities, events, and open calls that you might be interested in! Please, check it right now and take every chance that you get: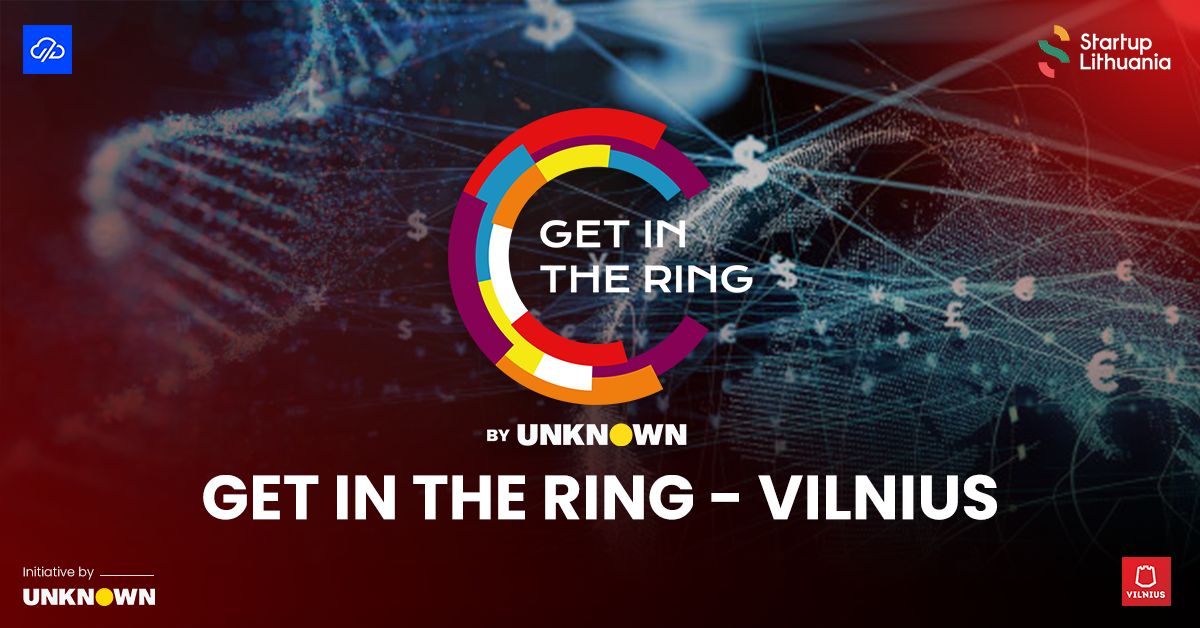 Get in the Ring Vilnius aims to identify the most promising Lithuanian startups and scale-ups working in the domains of Biotech and Fintech for the opportunity to test, scale and prove their solutions with investors, corporates and governments.
At Get in the Ring Vilnius, founders and their solutions have the opportunity to:
Test and prove their solution with leading corporates and investors
Earn investment opportunities
Get global exposure
Ticket to the Global Meetup 2022
Event date: 28th June
Application deadline: 2022-06-13
Registration: here
Sorainen is inviting organisations to participate in the Shared Mission programme. The goal of this year' is to support innovative projects in the environmental field. This year they are looking for environment-focused companies, non-governmental organizations, startups, projects and initiatives aiming to do good in local and global communities in any way that may be called innovative. The selected candidates will be provided free legal and tax advice.
Focus area: Innovative projects in the environmental field are a priority this year. Other innovative projects in need of legal and tax assistance may also apply.
Entity form: Any applicants are welcome, including NGOs, private companies, government agencies, startups.
Read more and apply: here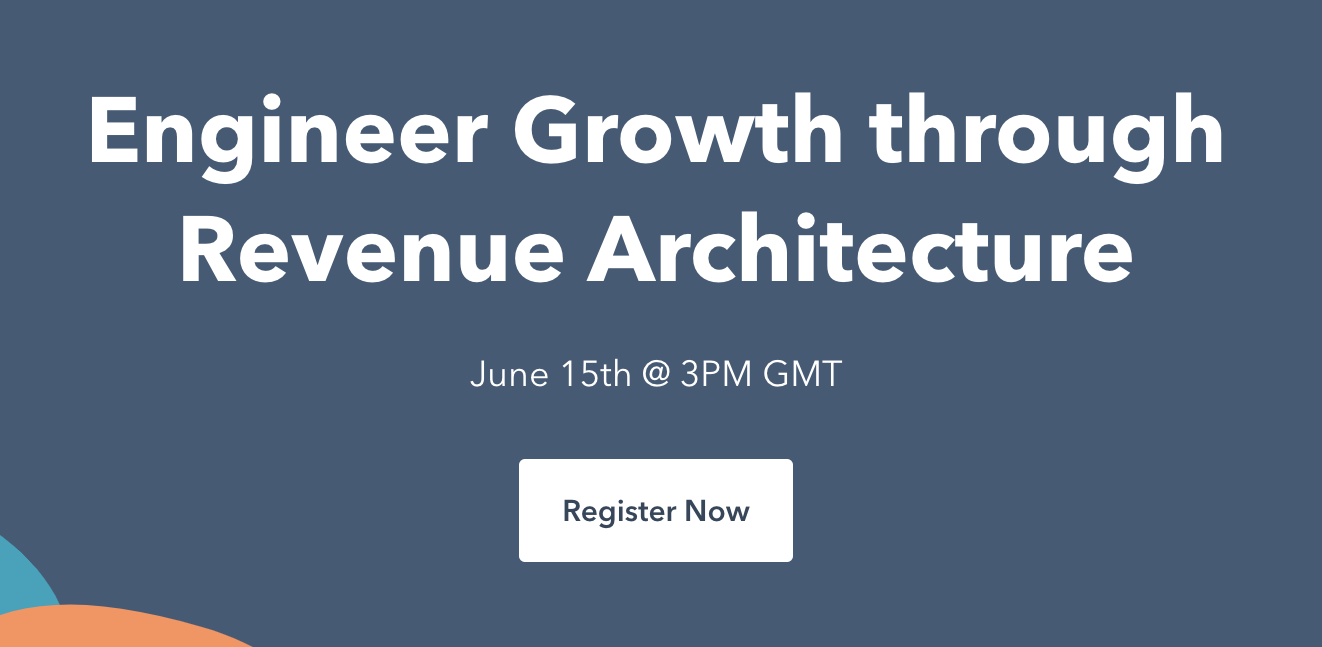 Join HubSpot for Startups and Winning by Design experts for the session "Engineering Growth through Revenue Architecture" explaining the first principles of recurring revenue in B2B, how to think about optimizing your customer journey around impact, and the principles of customer-led growth. Preview six core models used by 100's of fast scaling SaaS organizations to run their business and unify their GTM strategy across marketing, sales and customer success.
More about the event and registration: here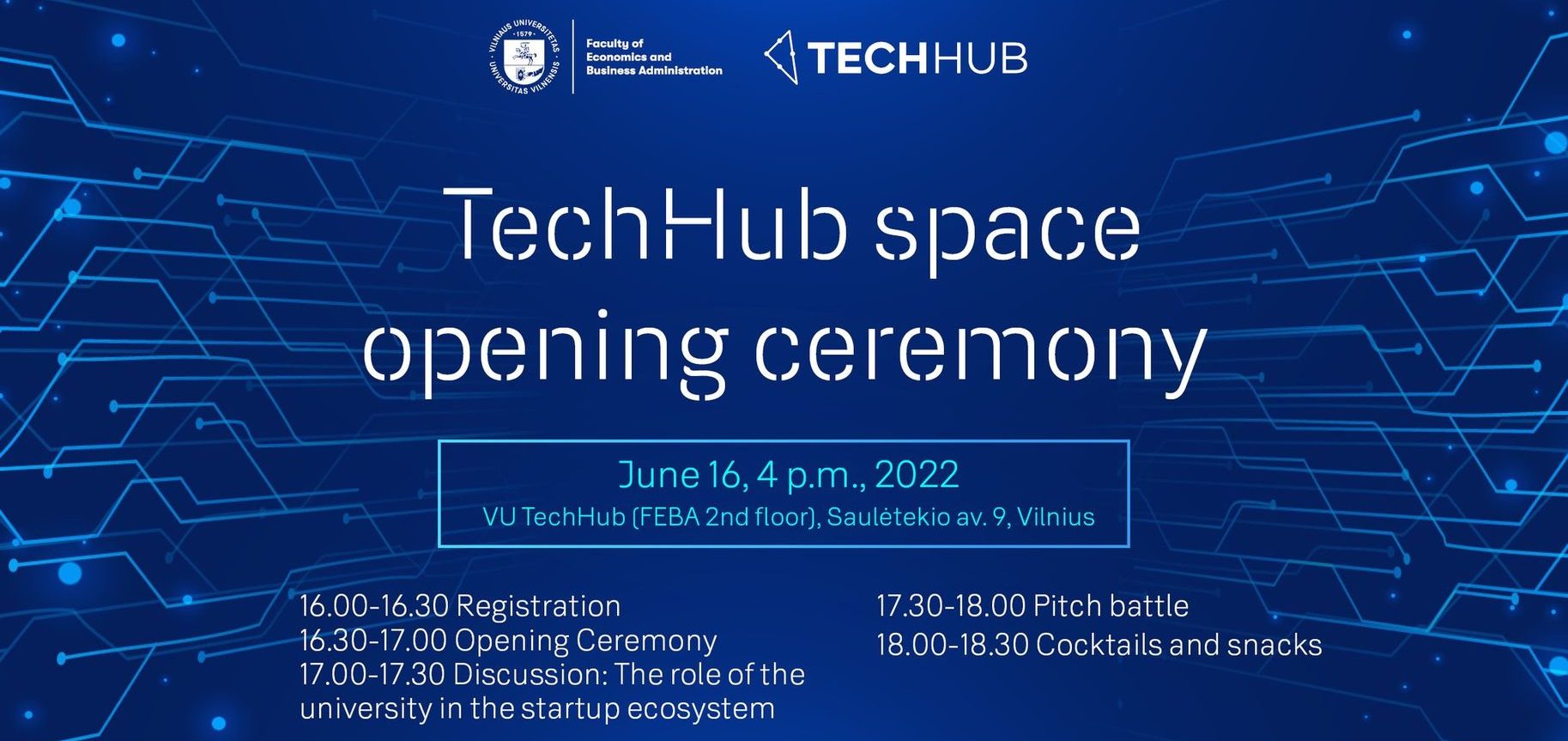 Tech Hub will be waiting for you in the opening ceremony of the VU Tech Hub coworking and startup education space. During the event you will hear an interesting discussion about the role of the university in the startup ecosystem and also meet the 8 most promising startups from the TechHub pre-accelerator, that will participate in the Pitch Battle.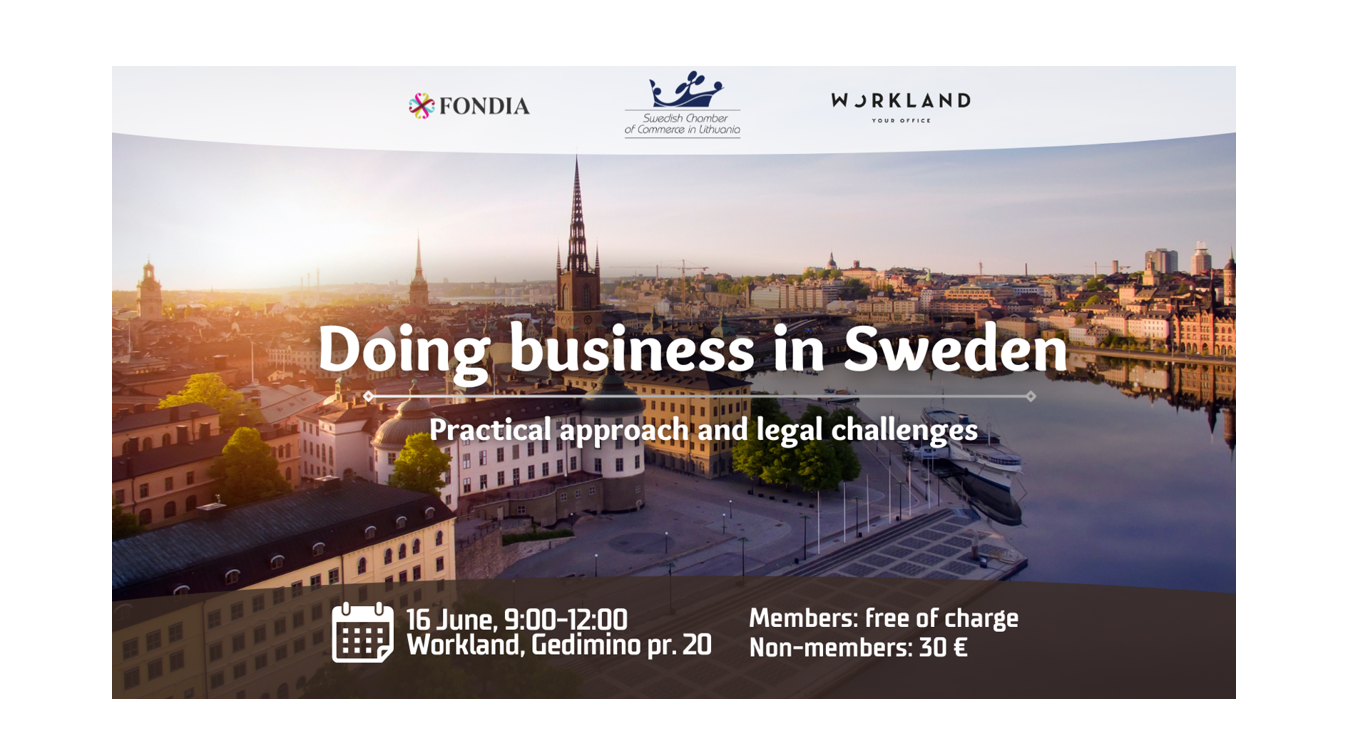 Swedish Chamber of Commerce together with Fondia and Workland are excited to invite you to the event "Doing business in Sweden: practical approach and legal challenges". The event will help you to explore the potential of the neighbouring country as well as the practical and legal approaches you should know before entering this neighbouring market.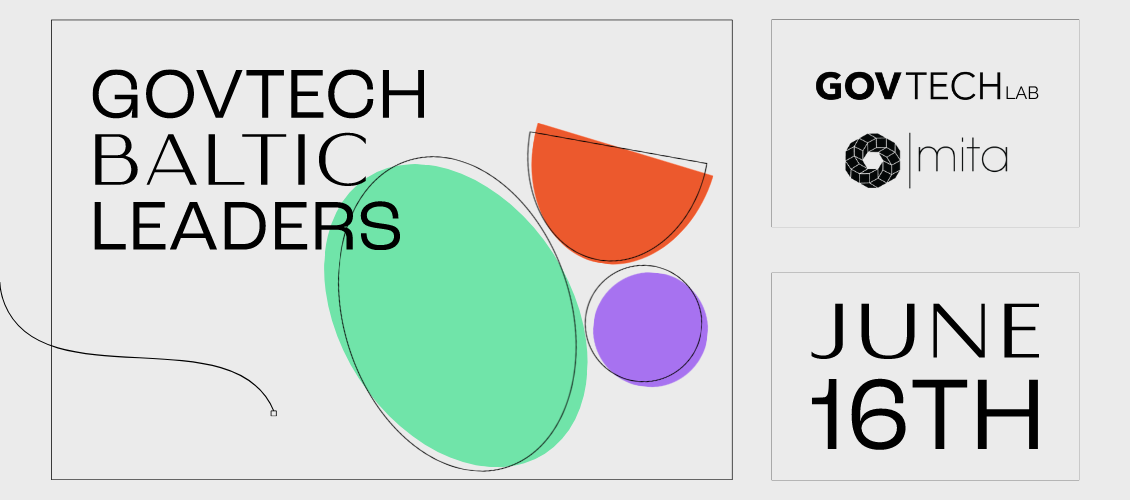 GovTech Baltic Leaders is a unique opportunity for curious public sector organisations, adventurous startups, ambitious digital companies and tech activists to gather for a full day of keynotes, discussions, fireside chats and networking opportunities. 
This year you will hear about:
Entrepreneurial public sector
Citizen engagement in the digital age
Unicorns in the government
Cities as sandboxes
Battles with disinformation with the help of technology
AI-enabled public servants
Registration: here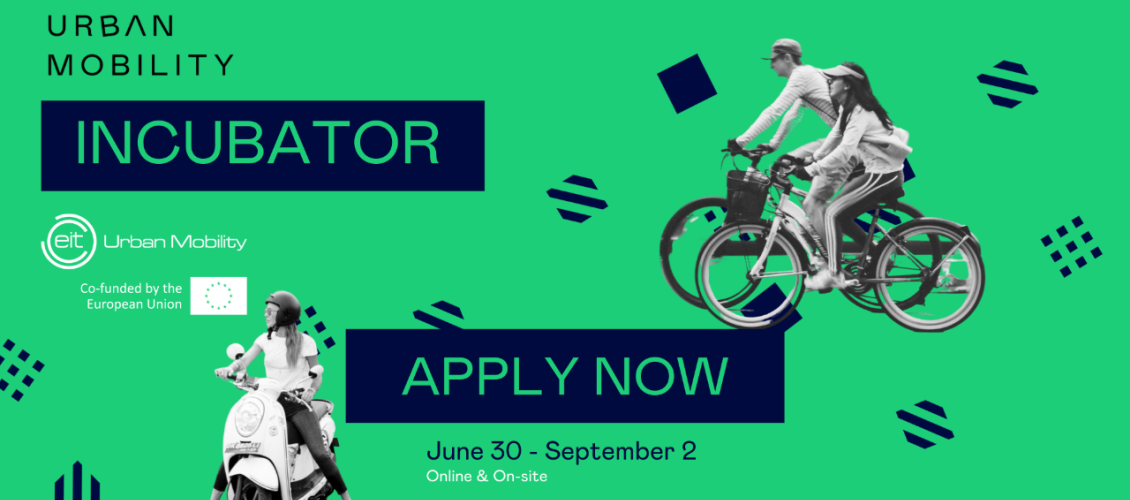 Urban Mobility Incubator program aims to facilitate mobility solution development, deployment and testing by providing up to 5,000 EUR support per team. In addition, teams will receive tailored mentoring sessions, lectures, and hands-on prototyping sessions with industry experts. 
The mission of the incubator is to promote innovation development to improve the quality of life, get closer to climate goals, and reduce costs.
This year the incubator will pick 6 to 10 teams for participation. The program is open to both teams at an early stage of development as well as established start-ups looking to boost their product TRL and implement products in a real city environment.
The incubator will start on June 30 and last until September 2.
Deadline for Applications: 2022-06-17 
Read more and apply: here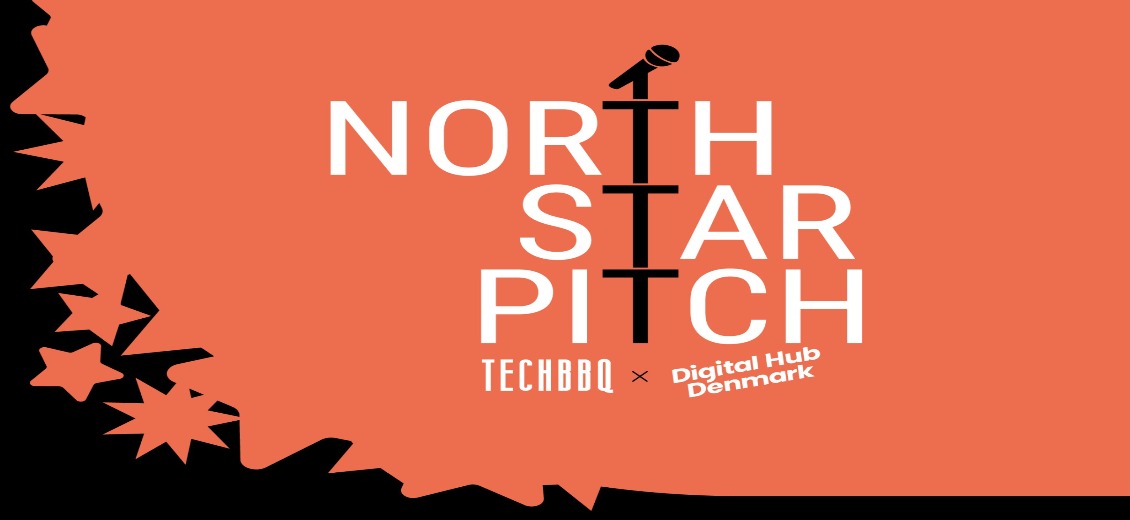 TechBBQ and Digital Hub Denmark are once again excited to bring you the North Star Pitch Competition. 10 Nordic and Baltic startups will be selected to pitch on stage during the TechBBQ 2022 Summit.
The winning startup will receive 40,000 DKK (~5,300 EUR) prize money.
Application is open for startups, that: are based in a Nordic or Baltic country; are less than 5 years old; have at least launched an MPV and have their own website; are an independent company (not a subsidiary); have a unique software product/solution or are working on their own connected hardware device.
Deadline for Applications: 2022-06-21
Read more and apply: here

TechBBQ and SOLIDWORKS are excited to continue this competition and expand its Geo this year. The top six startups will pitch on stage during the TechBBQ 2022 Summit.
The winner will pocket 75,000 DKK (~10,000 EUR) prize money. Up to 30 runner-up applicants will be given a TechBBQ ticket.
What awaits the top six startups?
Gain exposure on stage in front of an audience including VCs, press, and partners
Interview opportunity with TechBBQ's Head of PR & Communication
Benefit from pitch training to help prepare
Two tickets to attend TechBBQ
Application is open for startups, that: are based in a country within the Nordics, Baltics, Benelux, UK or Ireland; have a hardware component to their product; are early stage (At latest registered within 2017. Limit of €5M in lifetime funding received and/or €5M in revenue).
Deadline for Applications: 2022-06-21
Read more and apply: here