This Week's Opportunities For Startups | November 7 – 11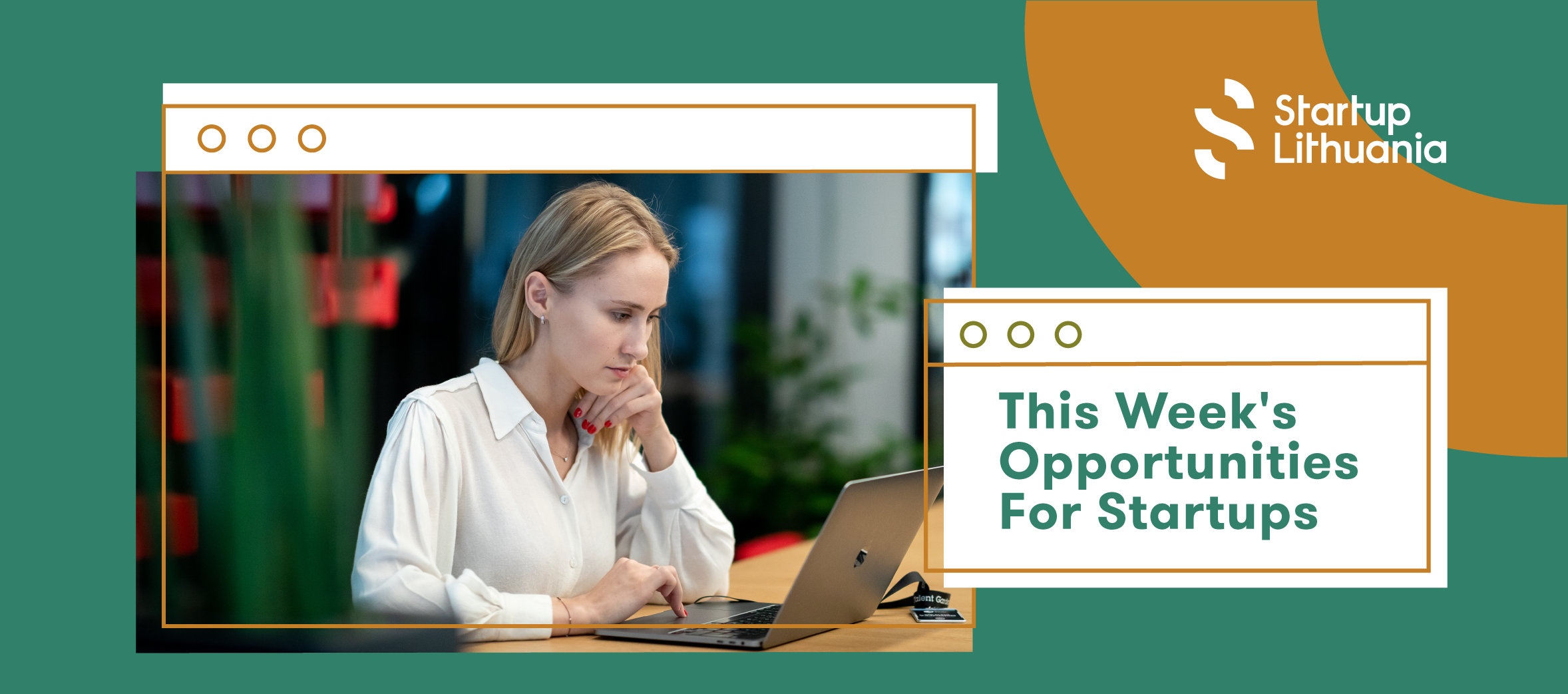 Save your time and concentrate on things that matters. 
Startup Lithuania prepared a list of opportunities, events, and open calls that you might be interested in! Please, check it right now and take every chance that you get:
📣 APPLY UNTIL NOVEMBER 8 | TAIWAN X LITHUANIA SMART CITY BROKERAGE EVENT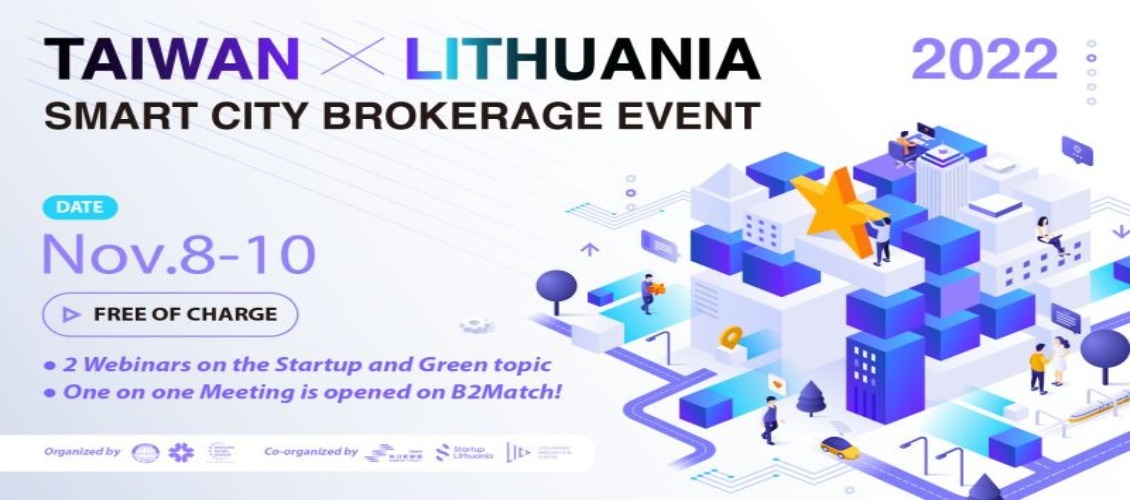 Taiwan and Lithuania Smart City Brokerage Event 2022 brings together companies, R&D institutions, investors and other startup/green sector stakeholders' companies from Taiwan and Lithuania. This is a unique opportunity to generate new business contacts, and exchange experience. The model is time and cost efficient and result in business! Meetings will be arranged in advance by means of this website.
This event is held by Enterprise Europe Network Taiwan, launched by the consortium including Taiwan External Trade Development Council, Taiwan Startup Terrace, Startup Lithuania, and Lithuanian Innovation Centre, and its partners.
Enter the startup market and make green a reality!
When: 8th to 10th of November, 2022
Where: Online
Register: here >>
📣APPLY UNTIL NOVEMBER 9 | GLL #BACKTOVILNIUS NETWORKING | GLOBAL LITHUANIAN LEADERS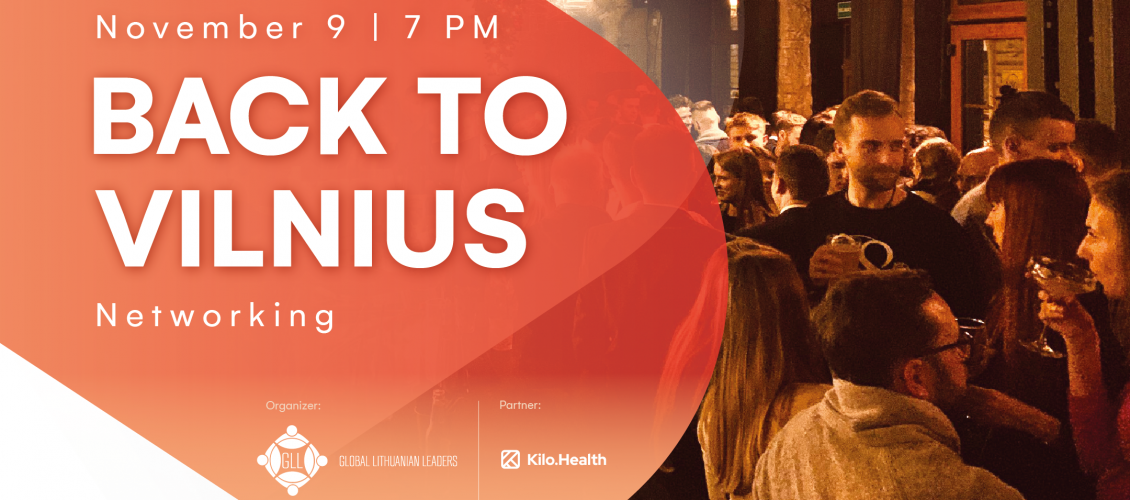 Global Lithuanian Leaders invites you to attend GLL #BackToVilnius Networking!
The event will be hosted at Kilo Health's brand new headquarters where you'll hear brief opening remarks by Marija Šaraitė, CEO at GLL.
In the context of the economic crisis, we hear positive messages from Lithuanian startups and most of us ask – HOW? Co-Founder and CEO at Kilo Health, the dreamer and doer Tadas Burgaila will share insights about the challenges of scaling a business during difficult times.
Things to expect: a fabulous location with an incredibly cozy atmosphere, delicious drinks, and, of course, endless inspiring conversations with global Lithuanians who came back to Vilnius from all over the world.
When: November 9, 7-11 PM
Where: Kilo Health HQ, Aludarių str. 3
Register: https://bit.ly/3s2lboz 
📣APPLY UNTIL NOVEMBER 9 | COMEUP – GLOBAL STARTUP FESTIVAL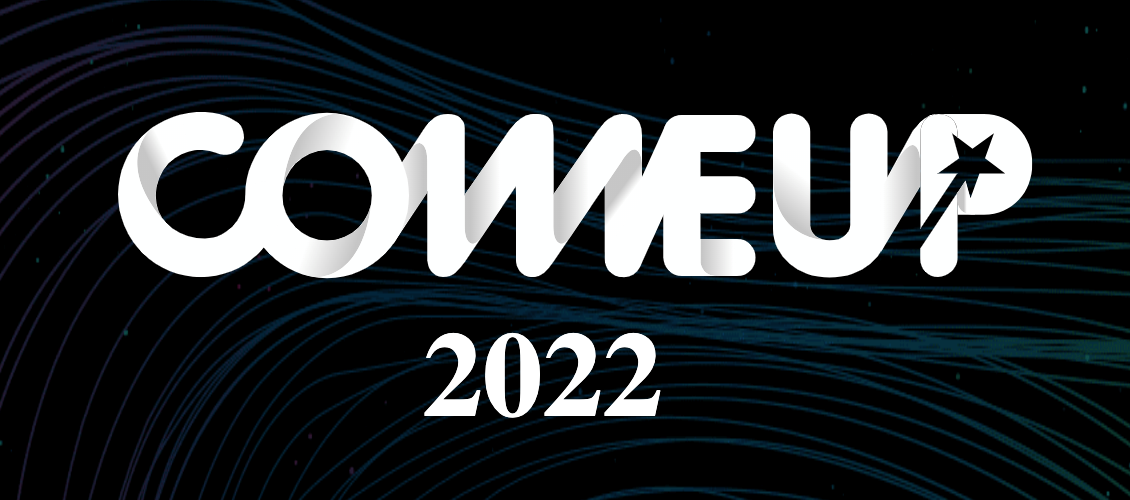 COMEUP is Asia's leading startup festival, hosted by the Korea Startup Forum and the Ministry of SMEs and Startups. COMEUP 2022 will take place at DDP (Dongdaemun Design Plaza), Seoul from November 9 to 11. 
Any startup around the globe can registre to showcase their startup in this global event!
On-stage Pitching
Pitch to a wide range of global audience. *50,000 on-site/online attendees in 2021
Feedback from top notch investors and various rewards
Accelerating Program
In-depth office hours with top-tier investors and entrepreneurs
Workshops to boost pitching skills
Business Matching
Business matching with global investors *Over 400 business matching cases in 2021
Networking
Exclusive invitation to COMEUP After Party and networking session
Global Promotion
Free on-site booth (Dongdaemun Design Plaza, Seoul)
Online promotion including global media coverage and logo exposure
When: November 9-11
Where: Dongdaemun Design Plaza, Seoul, Korea
Register: here
📣APPLY UNTIL NOVEMBER 9  | BUILD STUFF 2022: SOFTWARE DEVELOPMENT CONFERENCE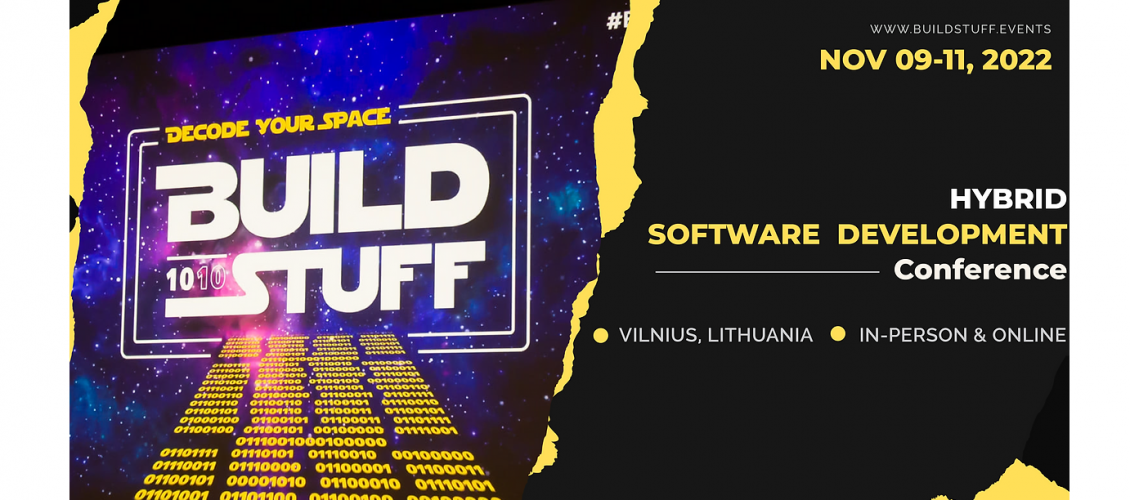 Join a software development conference Build Stuff 2022 with a FREE ONLINE NETWORKING TICKET.
It's more than a software development conference!
It's 3-days filled with fun, value-packed ideas, and career opportunities that could potentially change this world – AND YOURS – for the better. Reserve your  FREE Networking Ticket now and meet fellow developers like you, network with Tech Companies and join AMA corners with more than 100 speakers.
What will you get with a FREE NETWORKING ticket?
Access to a Job Board
Access to Virtual Expo Zone
Access to 3 days of Live interviews with speakers & partners
Access to Sponsored Sessions, Workshops & Labs at Expo Zone
Digital Swag Bag & Special offers from our sponsors
An option to schedule 1-to-1 meetings with technical recruiters & partners
An option to create an attendee card & chat with other attendees
When: November 9-11
Where: In person at Radisson Blu, Vilnius, Lithuania & Online
More details and register here >>
📣APPLY UNTIL NOVEMBER 11  | SOLVE FOR TOMORROW | SAMSUNG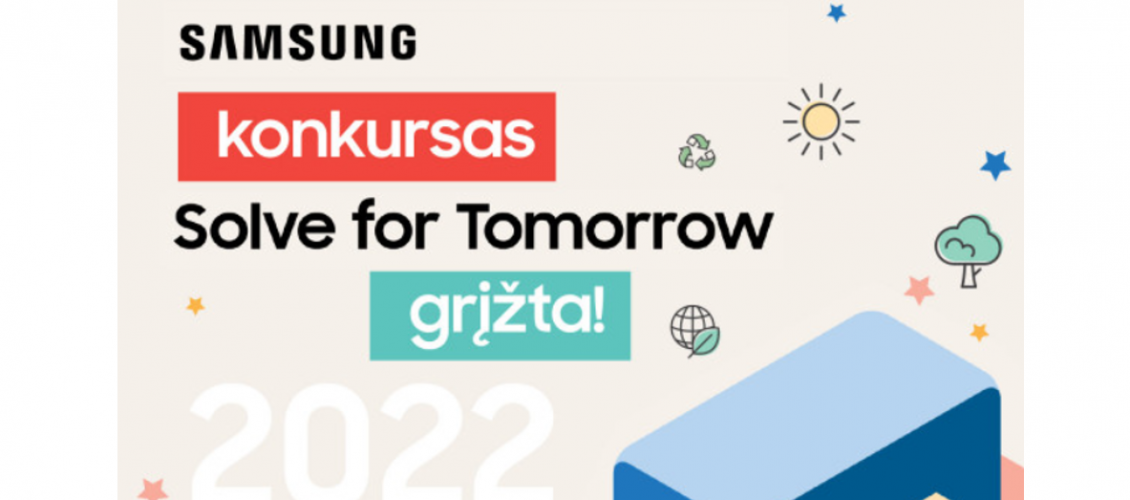 In order to expand the knowledge of young people and promote the meaningful use of digital skills, Samsung conducts digital education development projects. Last year, students from the Baltic countries generated ideas on how to restore the balance between life in the digital space and life in reality. This year, Samsung invites students to look at life at school and in the community through the prism of sustainability and look for technological solutions that contribute to environmental protection.
Students in grades 9-12 will be able to submit their applications until October 6 on the project website. The most successful teams in the program will be announced at the beginning of 2023, at the final idea presentation event. The competition's prize pool, which will be divided among the three winning teams, is worth 16,000 euros. The winning team will receive 5,000 eur monetary award and  5,000 eur for purchasing Samsung devices. Prizes will also be awarded to the second and third-place teams.
Read more and register here!
📣APPLY UNTIL NOVEMBER 14 | GLOBAL ENTREPRENEURSHIP WEEK LITHUANIA 2022 STARTUP PITCH BATTLE | IMAGURU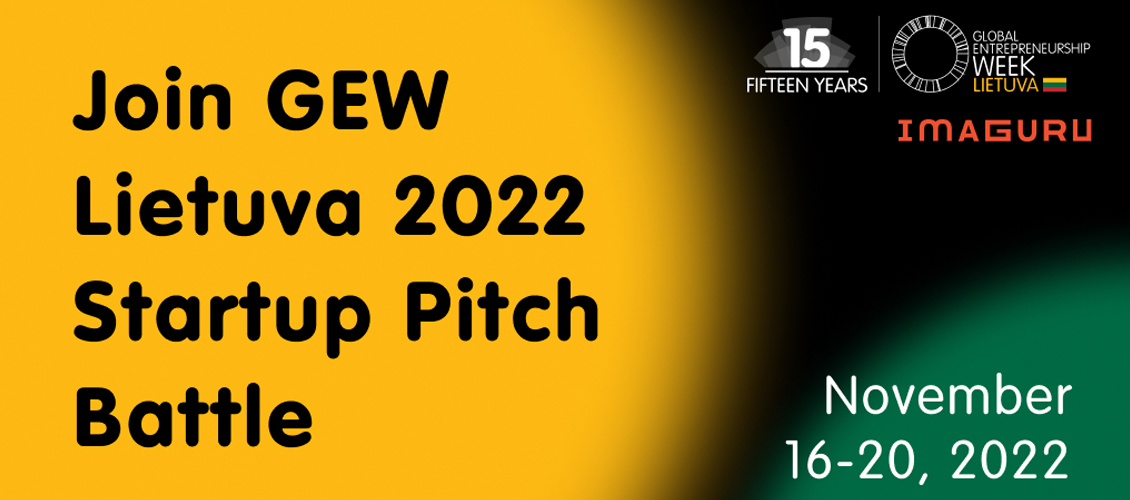 Are you a #Startup with an outstanding MVP seeking funds for the next round, an #Investor looking for future Unicorns, or a #Corporation looking for a solution? Join Global Entrepreneurship Week Lithuania 2022 Startup Pitch Battle 
Pitching at the Battle is absolutely FREE. Please apply if you have:
a working MVP
first traction
and looking for investments.
Only 10 best startups will be selected to pitch on the main stage. Based on the results of the jury, the startup with the highest score will have a fast-track admission to Imaguru Acceleration Programme and a study tour of one of the most successful European ecosystems.
Imaguru Startup Hub Vilnius took the initiative this year and became the official partner of Global Entrepreneurship Week Lithuania 2022, which celebrates and empowers entrepreneurs in our country, especially those who develop their own global ideas and dream big 
If you don't want to pitch and want to join as a guest, please apply: here 
Submit your pitch: here >>
Deadline for Applications: 2022-11-14
📣APPLY UNTIL NOVEMBER 15  | BALTIC LEGAL TECH SANDBOX | TRINITI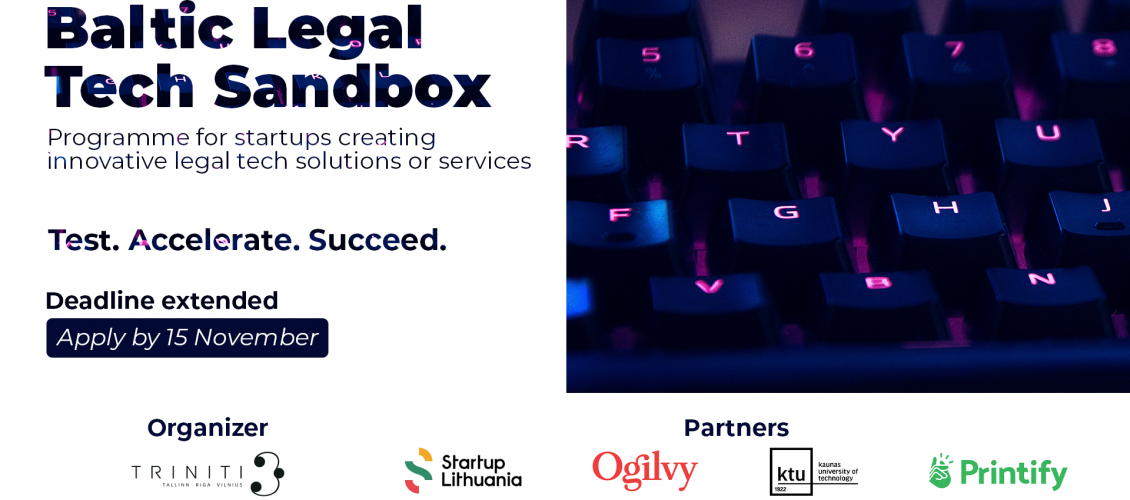 Do you want to develop innovative #legaltech solutions?
Baltic Legal Tech Sandbox invites you to apply for the Baltic Legal Tech Sandbox programme, which is designed to combine legal expertise with a deep understanding of startups and technology companies to help you test, validate, and scale legal tech products. 
During this programme, the participants will get access to top-notch experts to accelerate their growth and hands-on involvement to help them get ready to build, scale and fundraise. The programme is intended to equip the participants with the knowledge and skills required to develop their products to get the right product-market fit.
Deadline for Applications: 2022-11-15
Read more and apply: here >>
📣APPLY UNTIL DECEMBER 8  |WRAP UP OF 2022 & VILNIUS TECHFUSION STARTUP AWARDS | STARTUP LITUANIA
We are excited to announce that registration to the Wrap Up of 2022 & "Vilnius TechFusion" Startup Awards is now open! Join us and let's celebrate the record year for Lithuanian startups together!
Very limited capacity
 Only 300 
Keep in mind, that due to the limited capacity at the event's venue, we may not be able to host all of you. Don't wait till the last moment
 The registration will be automatically locked after we collect first 300 attendees
PROGRAM:
 18:30 Wrap up & Startup awards (The priority for live attendance is given to startups and members of the Lithuanian startup ecosystem) Link to watch Wrap up & Startup awards TBA
 19:30 Networking part
Join the Wrap Up of 2022 & "Vilnius TechFusion" event to follow the details!