Baltic Legal Tech Sandbox
Pan-Baltic Law Firm TRINITI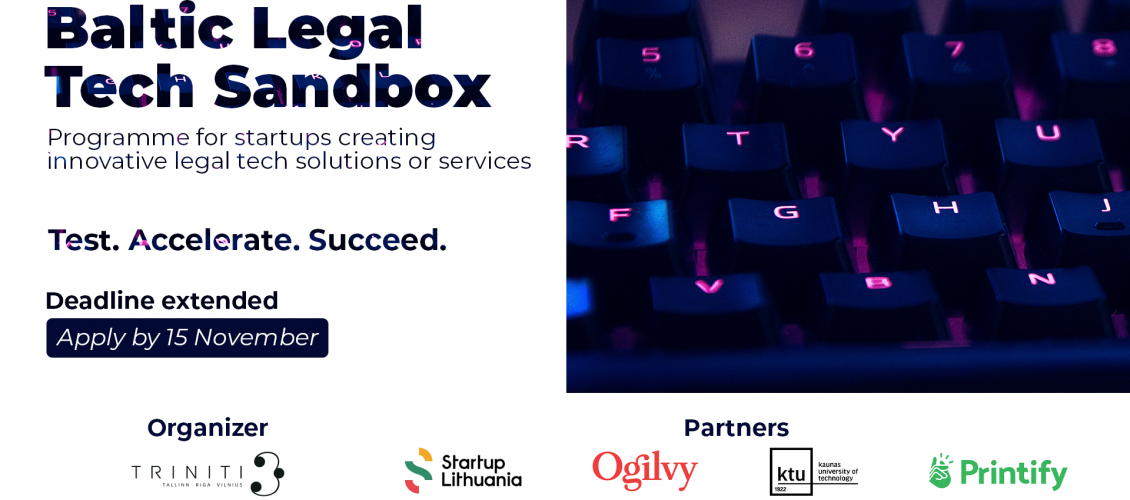 Do you want to develop innovative #legaltech solutions?
Baltic Legal Tech Sandbox invite you to apply for the Baltic Legal Tech Sandbox. The program is designed to combine legal expertise with a deep understanding of startups and technology companies to help you test, validate, and scale legal tech products. 
During this programme, the participants will get access to top-notch experts to accelerate their growth and hands-on involvement to help them get ready to build, scale and fundraise. The programme is intended to equip the participants with the knowledge and skills required to develop their products to get the right product-market fit.
Read more and apply: here
Deadline for Applications: 2022-11-15