This Week's Opportunities For Startups | May 10-16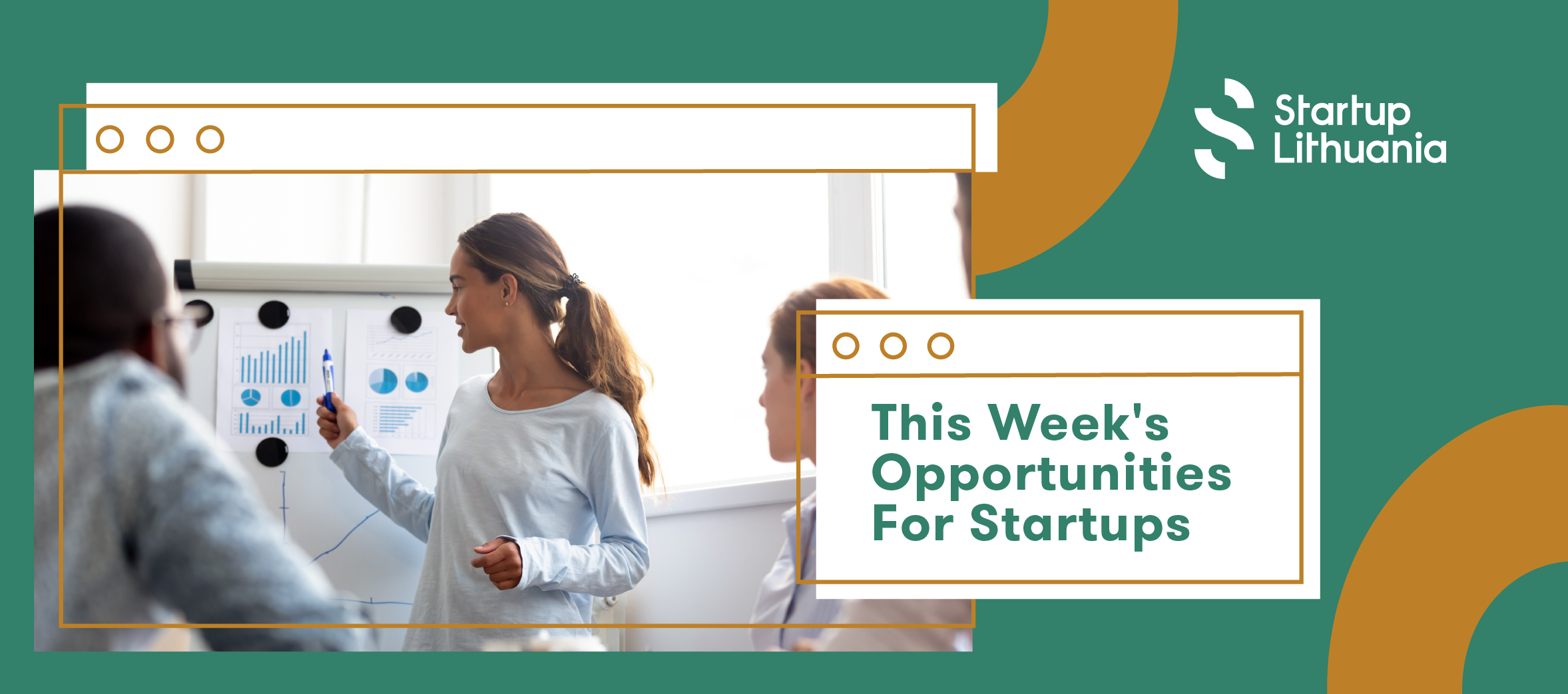 Virtual events and opportunities are new normal, it also connected the world in unimaginable ways. So, let's connect this week again!
Take a look at this week's opportunities that we brought. Here is the list of some great programs, seminars, and courses! Take a look here:
🚀10 MAY | INFINEON TECHNOLOGIES & EIT MANUFACTURING| VIRTUAL INFINEON HACKATHON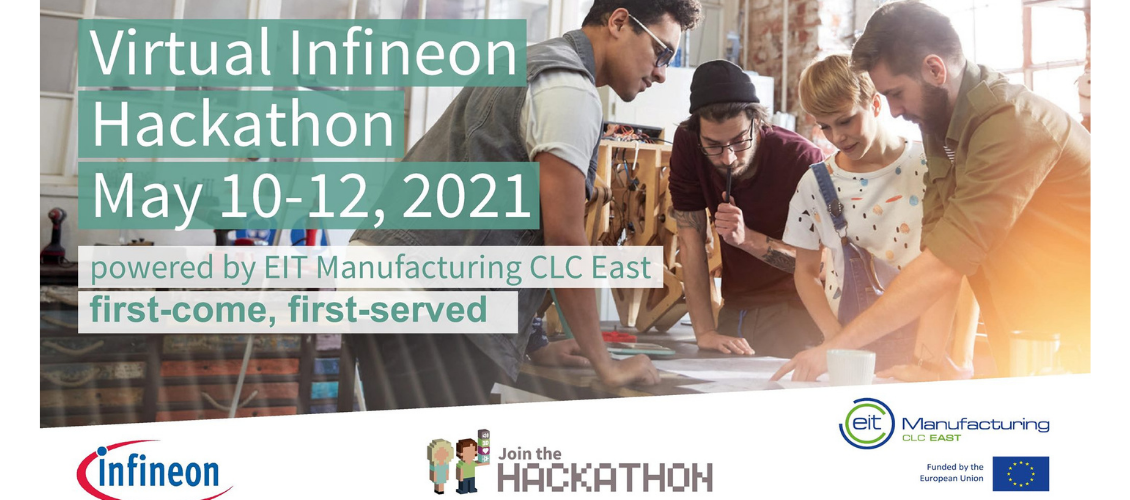 Infineon Technologies and EIT Manufacturing are inviting to a 48-hour virtual hackathon that you can participate in from home. The event is part of ViennaUP'21 – the biggest startup event in Europe. For the first time being solely digital, this event will be accessible from all over Europe and we are encouraging you to join us from your virtual location. Start creating the future by hacking the latest Infineon technologies.
Date: May 10-12th
For more details: HERE.
🚀11 MAY | ROCKIT | LET'S TALK PAYMENT CARDS: TRENDS, OPPORTUNITIES, ISSUING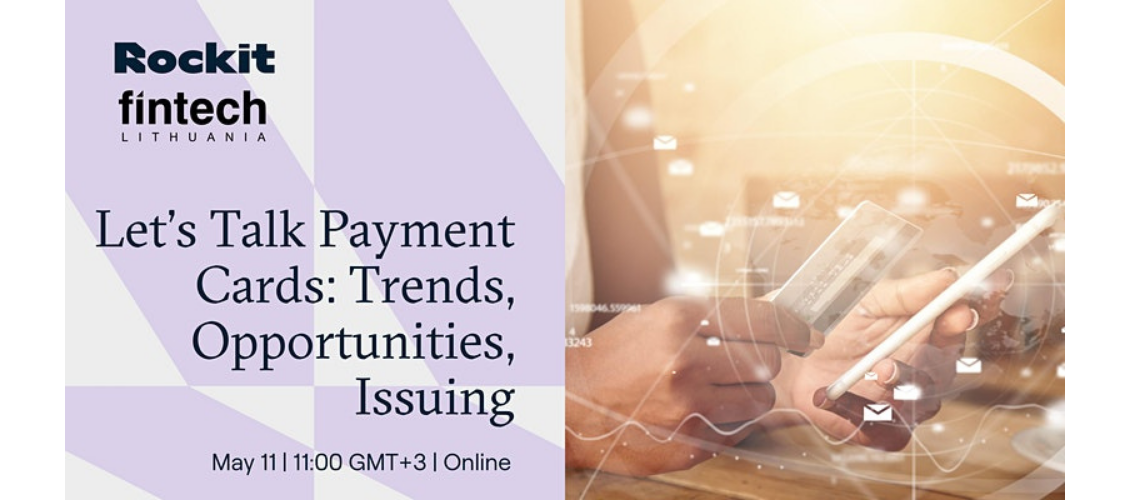 Just a few years ago everyone was murmuring "Payments cards are dead", but the sector not only continues to grow but re-invents existing and creates new business models and attract new market players. Many Fintech companies are exploiting payment cards and existing card payment infrastructure to build their own innovative solutions.
Speakers will talk about the latest market trends, explain how to navigate the complex payment ecosystem, what are the benefits of issuing your own payment cards and how to manage your issuing project and what's the fastest way to the market.
Date: May 11th, 11:00, 12:00
More information and registration: HERE.
🚀 13 MAY | TESONET | TESO TALKS WITH TOMAS OKMANAS & GIGI LEVY WEISS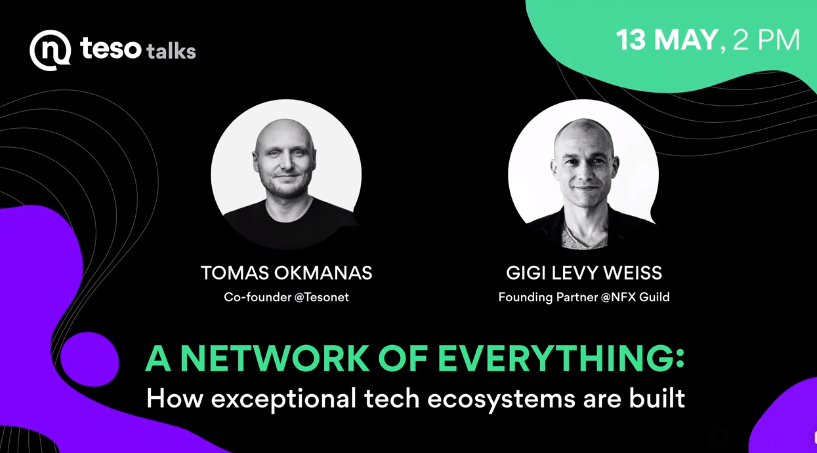 Get your front-row seat into finding out how this was done and learn how you can build a unicorn too! Tomas Okmanas, co-founder @Tesonet and Gigi Levy Weiss, Founding Partner @NFX Guild and one of the founding fathers of Israel's tech ecosystem, will discuss lessons to be learned for entrepreneurs, businesses, and community, as well as forces that are forming our tech future.
When: May 13th, 2pm
Event language: English
Link: https://fb.me/e/1OXzWcRAz
🚀13 MAY | Startup Wise Guys | Accelerator Experience: from Founders to Entrepreneurs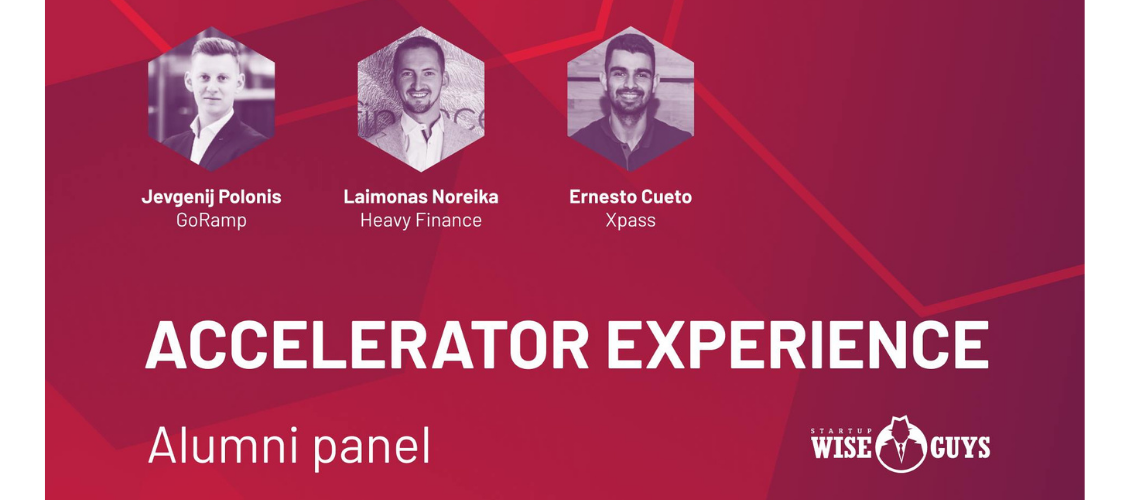 Startup Wise Guys have invited three of our Portfolio startups to share their experiences before, during, and after a Startup Wise Guys accelerator program.
Join them to find out, how can an accelerator program help you with building your startup? Why should you consider joining one? What are the takeaways for these founders from the acceleration program they took part in? How they have been doing after the program?
Date: May 13, 16:00
Link: https://fb.me/e/28JQkxjAN
🚀 14 MAY | SYNTROPY | DEWEB VIRTUAL HACKATHON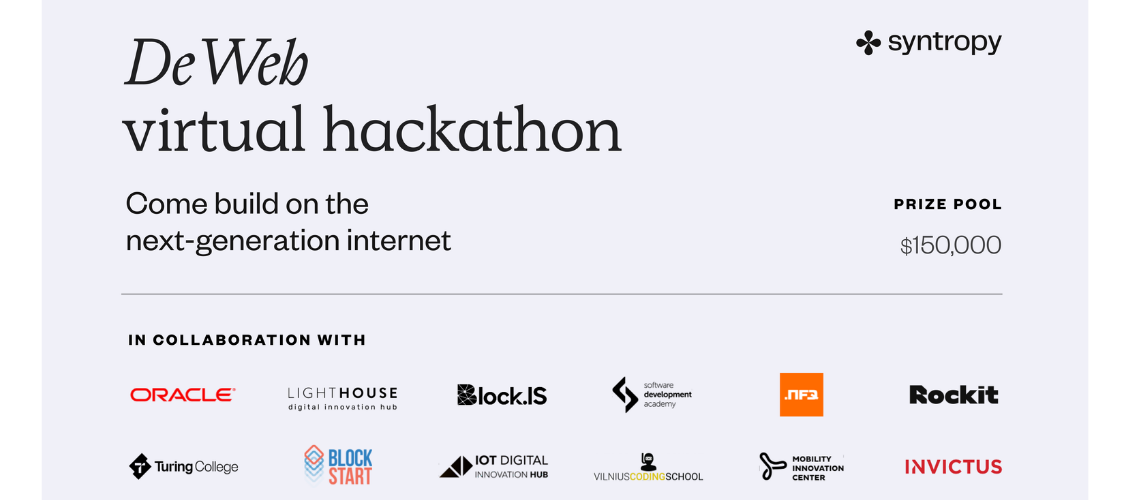 Come build on the next-gen internet and compete for $150k in prizes! Open to all developers.
When large numbers of dedicated people work in unison, amazing things happen. It's time we bring these parties together for a multi-week, hyper-focused effort to accelerate the world's adoption of DeWeb technologies.
Introducing the 2021 DeWeb Hackathon, presented by Syntropy.
More information and registration: https://www.syntropystack.com/hackathon
Registration ends May 13th.
🚀 18 MAY | GOOGLE | GOOGLE I/O 2021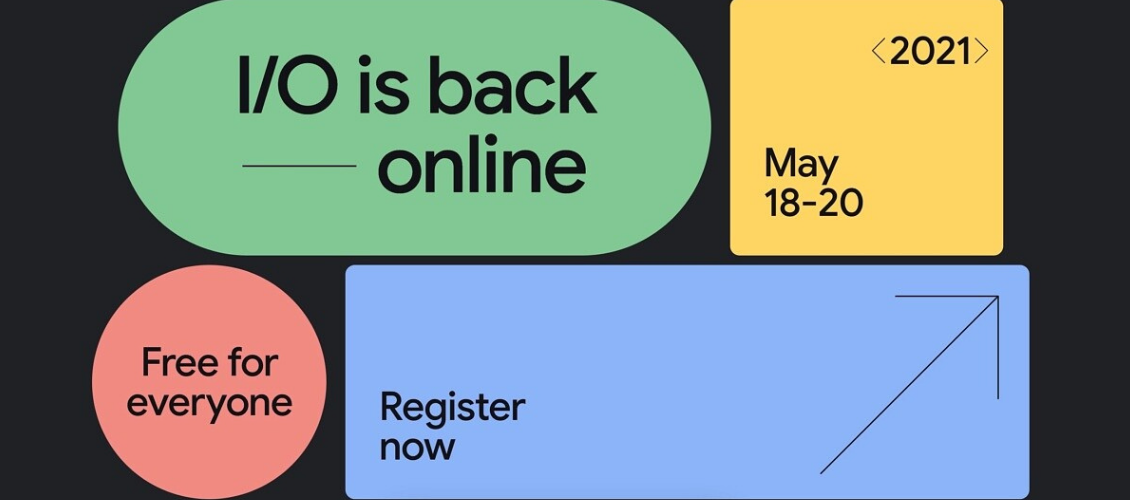 I/O connects developers from around the world for thoughtful discussions, hands-on learning with Google experts, and the first look at our latest developer products.
How to register for Google I/O 2021:
• Visit the Google I/O 2021 website
• Sign in with a Google account or Gmail address.
• Answer the questions in the registration form and submit. If submitted successfully, you'll receive a confirmation email.
Date: May 18-20
Find out more: https://events.google.com/io/?lng=en
🚀20 MAY | ENTERPRISE LITHUANIA | OPPORTUNITIES FOR LITHUANIAN COMPANIES IN DISRUPTIVE TECHNOLOGIES IN EMERGING MARKETS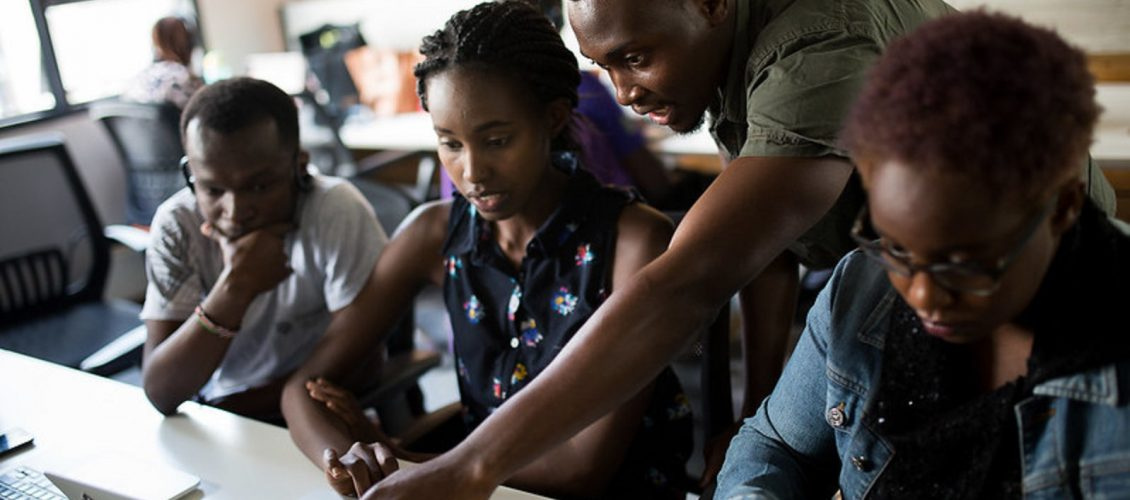 IFC, a member of the Word Bank Group, Enterprise Lithuania and Startup Lithuania, are pleased to invite you to a webinar on Disruptive Technologies for emerging markets. The webinar will highlight investment opportunities for Lithuanian companies in emerging markets, with as specific focus on Nigeria and Ghana, as well as in Disruptive Technologies.
The event will also feature an information session on the upcoming 2021 FT/IFC Transformational Business Awards that will take place in October 2021. The Awards are a longstanding partnership between the Financial Times and IFC that showcases innovative, long-term private-sector solutions to major development challenges.
Date: May 20, 15:00, 16:40
Register here: REGISTRATION.
(Registration deadline: May 18, 2021)
Read more: HERE.
🚀 22 MAY | FLO HEALTH | FLO HIRING DAY FOR IOS AND ANDROID ENGINEERS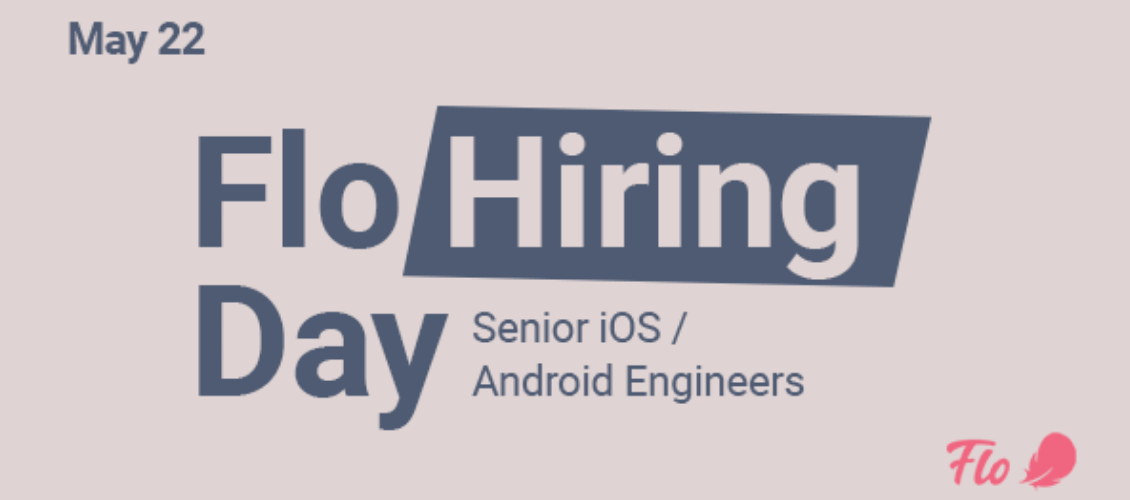 Change your whole life in just one weekend: Complete an interview and join Team Flo!
For one day only, we're going to compress our traditional interview process into just a few hours! Don't miss your chance to take part and get a job offer! During the event, you can meet our team, demonstrate your creative skills (or just brush up on your knowledge if you're not currently looking for work), and earn yourself a job offer and a welcome bonus of USD 5,000.
Date: May 22, 10:00, 18:00
Find out more: HERE.
🚀 28 MAY | KTU STARTUP SPACE | TECHNORAMA 2021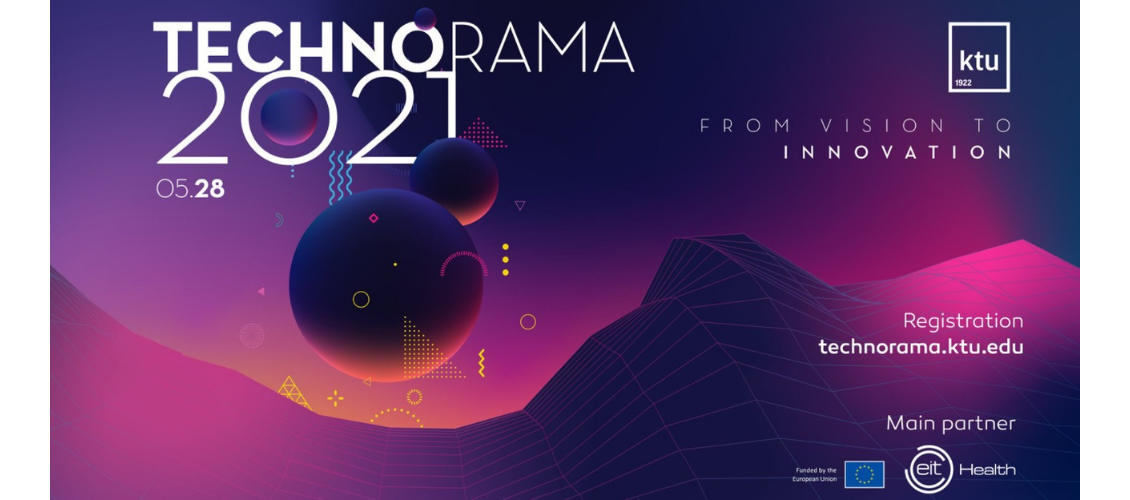 This year's annual innovation exhibition-contest is celebrating its 20th birthday! We are preparing to celebrate it extraordinary powerfully – surrounded by our best friends – innovators and technology developers! All of them are invited to register, participate and win money prizes, established by an extensive network of sponsors. This year, the main partner of the event is EIT Health. Register your idea whatever it is: your bachelor/master/thesis or your semester work; the idea, which was born at home and was constructed in a garage (or dormitory room), or maybe you presented your product at more than one pitch event and want to present your work once again in Technorama's ramps lights.
Date: May 28, 10:00, 16:00
Register here: http://bit.ly/Technorama2021 
More info: https://technorama.ktu.edu/
Also, check out our website and other OPEN CALLS in it: www.startuplithuania.com/startupsmp