Flo Hiring Day for IOS and Android Engineers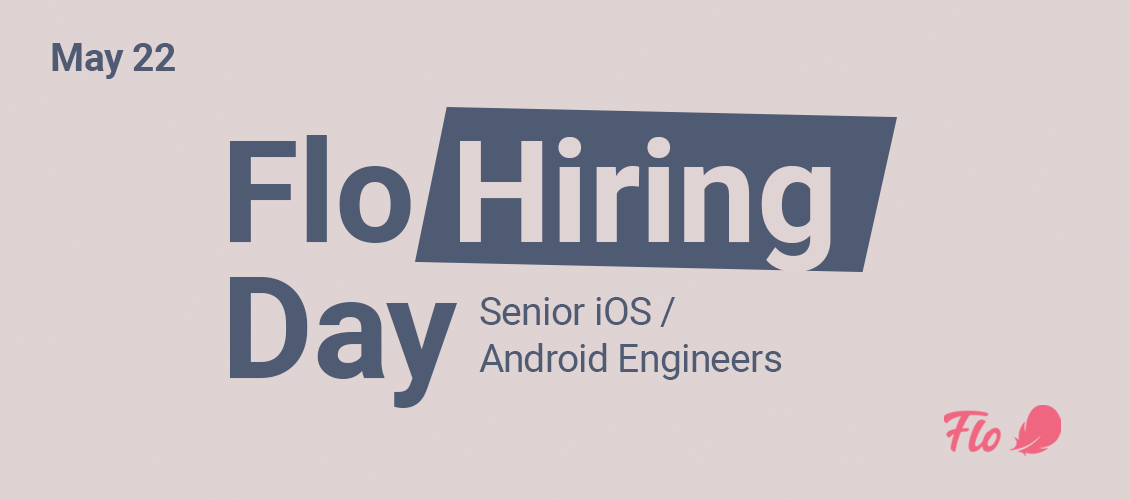 Change your whole life in just one weekend: Complete an interview and join Team Flo!
For one day only, we're going to compress our traditional interview process into just a few hours! Don't miss your chance to take part and get a job offer! During the event, you can meet our team, demonstrate your creative skills (or just brush up on your knowledge if you're not currently looking for work), and earn yourself a job offer and a welcome bonus of USD 5,000.
The event is open to Senior Engineers (with 5+ years of experience in a similar position). After the event, Flo will welcome the most promising candidates to the team, where they will contribute to improving women's health all over the world every single day. Today, we have a distributed team of experienced engineers in Minsk, Vilnius, Amsterdam, and London working on a super app with a backend-driven UI, dozens of A/B tests, and a spicy UX.
Follow this link to register if you are a Senior iOS Engineer: https://flo.health/careers/4497854003?utm_source=Startup%20Lithuania&utm_medium=calendar&utm_campaign=Hiring%20event
Follow this link to register if you are a Senior Android Engineer: https://flo.health/careers/4497860003?utm_source=Startup%20Lithuania&utm_medium=calendar&utm_campaign=Hiring%20event