This Week's Opportunities For Startups | March 28 – April 3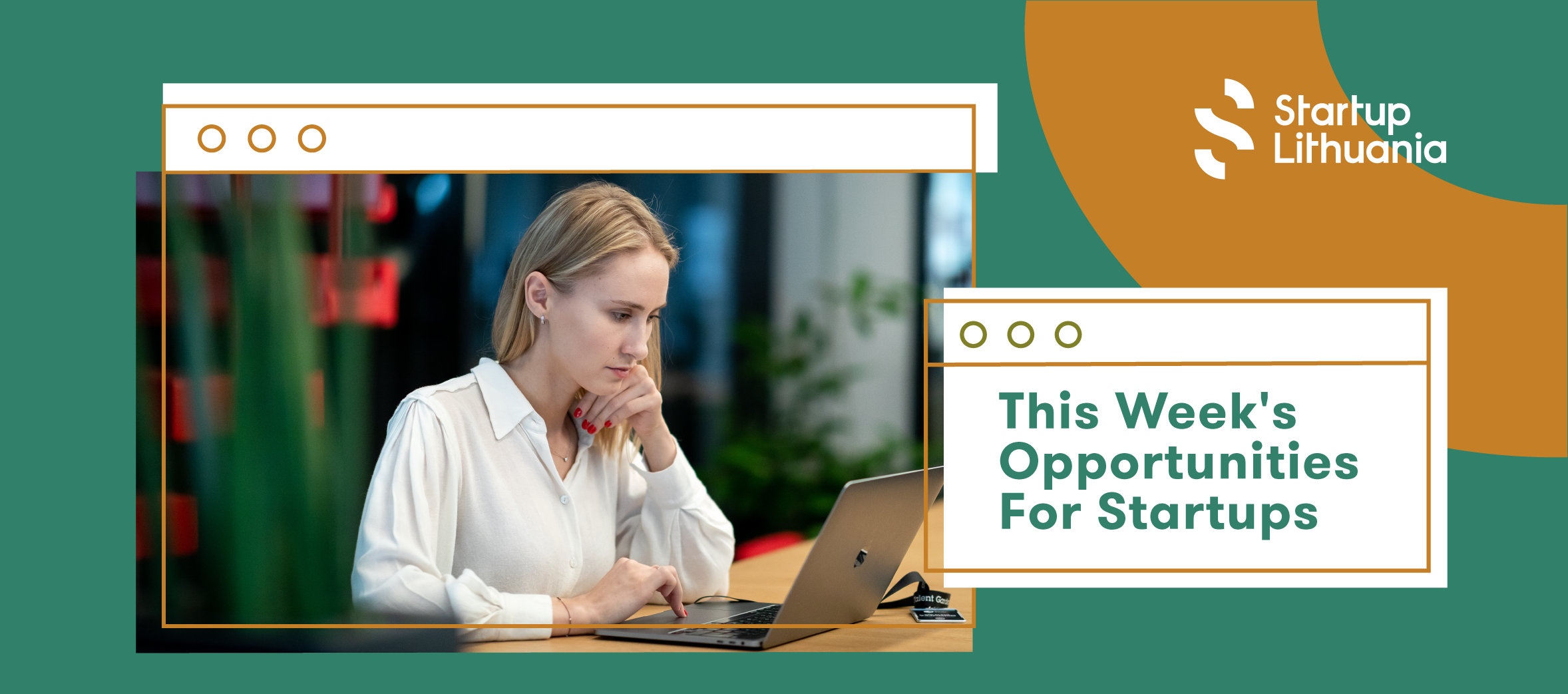 There are so many amazing opportunities to grow as a person and a professional, discover this week's list of the events calls that are worth your attention.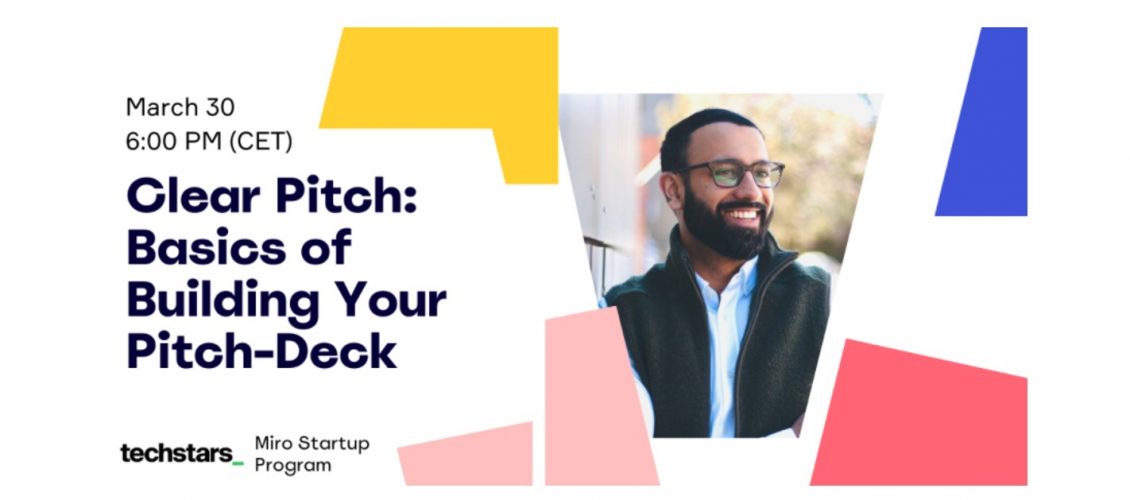 Building a pitch-deck is easy. Crafting a pitch-deck that gets investment… not so much. Come along and learn from Saba (Head of Pipeline at Techstars!) who arguably reviews more pitch-decks than anyone else in the world. Learn what to put in, what to leave out, and how to get investors asking for a call.
As founder you should definitely not miss out on this one. This is the truthfully your chance to learn from the best. There will plenty of time to get your questions answered.
Join this Miro community event on March 30th, 7pm (EET). Register HERE.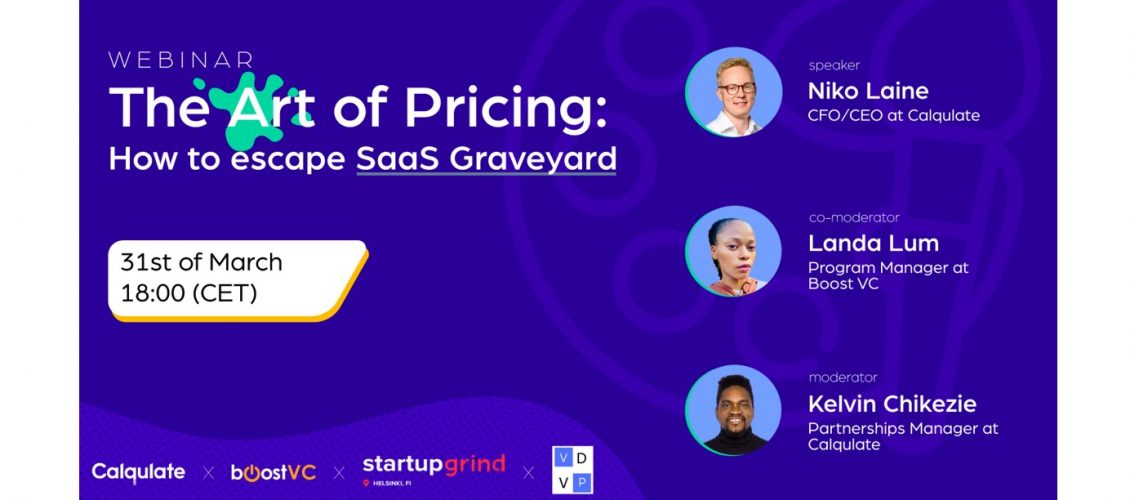 How do you ensure your price is not too high, thereby chasing your customers away or not too low, thereby leaving a lot of money on the table?
No one wants to end up in the SaaS graveyard. Yet every year, thousands of SaaS companies do. ‍♂️ If you understand some basic concepts covered in this Webinar, you can avoid the most common mistakes startups make when settling on pricing.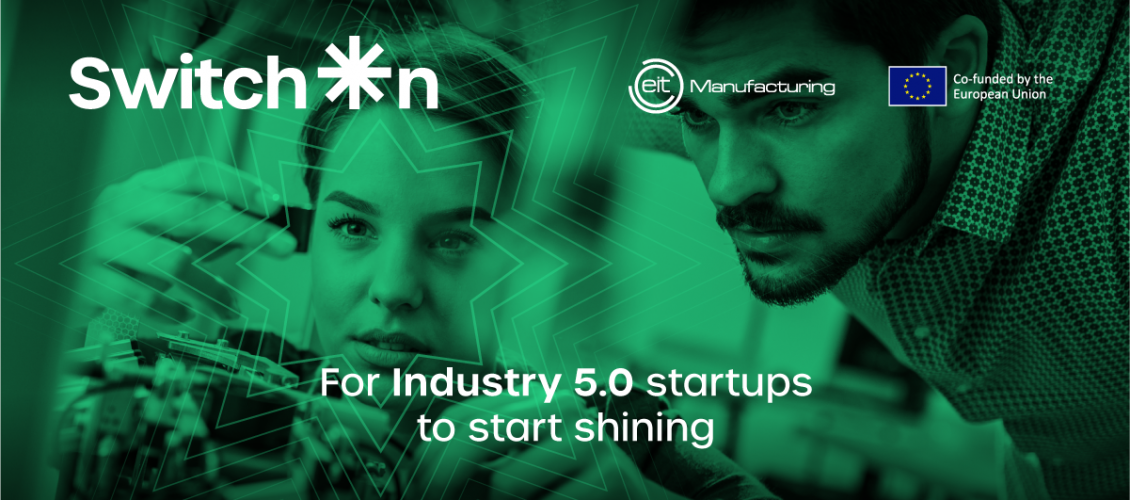 Supercharge Programme is for scaleups that want to accelerate their business. In this programme, the Business Creation team will offer you a tailored package of support from the following services:
Access to market – new customers and geographies
Strategy & roadmap development
New product/service expansion
Coaching and mentoring
IP management services
Marketing & communication support
Deadline for Applications: 2022-03-31.
More information and application HERE.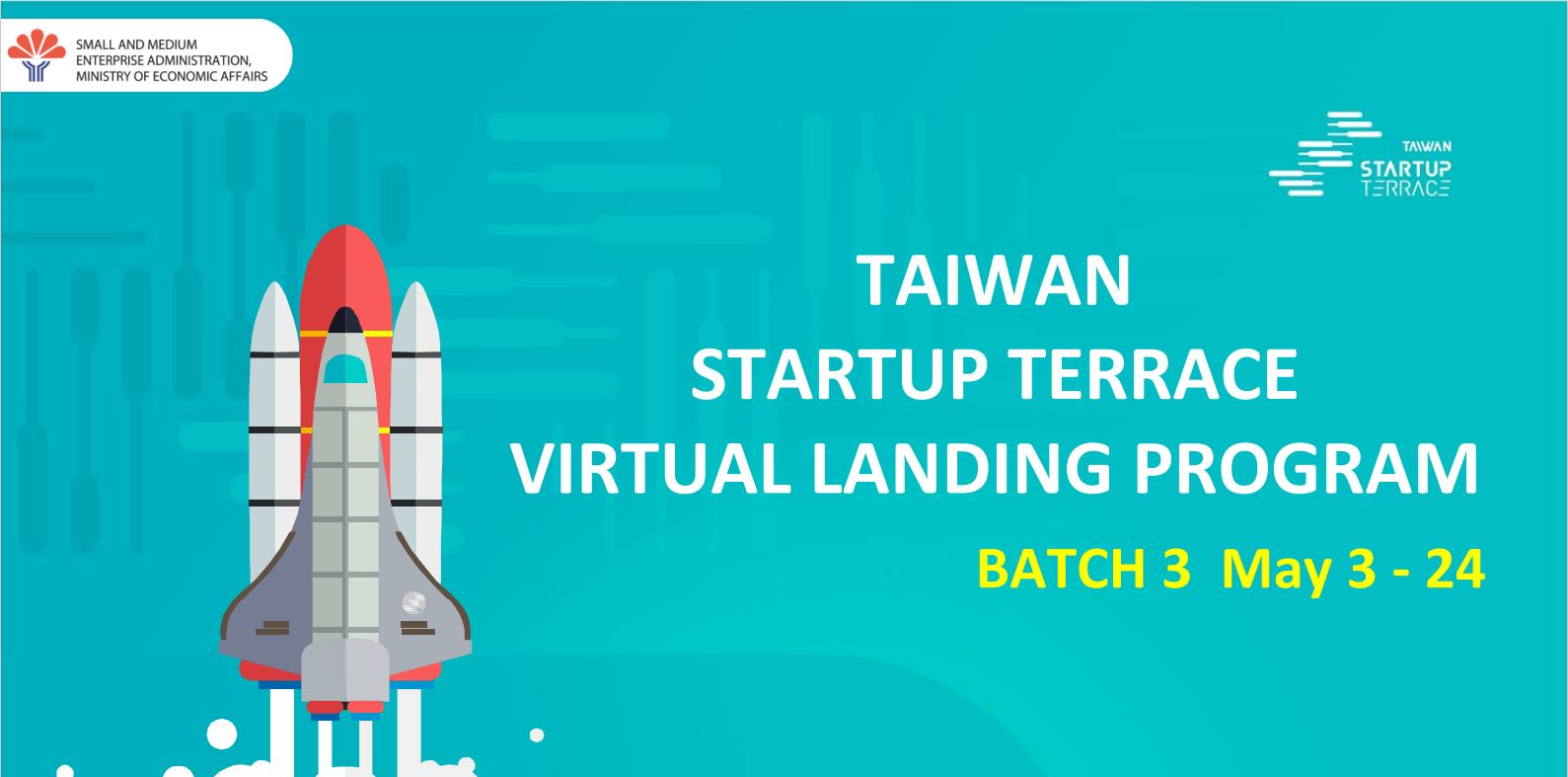 all around the world The Virtual Landing Program Batch 3 is now calling for international startups! As your partner in Taiwan, Startup Terrace is holding a 1-month virtual landing program. 
If you're interested in the Taiwan market, don't miss this chance. Let this program be your first step to get into Taiwan and meet potential partners!
In this program, you will have a series of activities to participate in, including:
Pre-program Consulting: deeply discuss about your market plan and arrange customized matchmaking meeting
Kickoff Meeting: Ice break, Taiwan Startup Ecosystem Overview, and Entrepreneur Visa Introduction.
Mentoring Service: 1 time per team
Customized Matching Meetings: with potential startup teams or investors, 3 times per team
Applications close on 1ST APRIL, so apply now!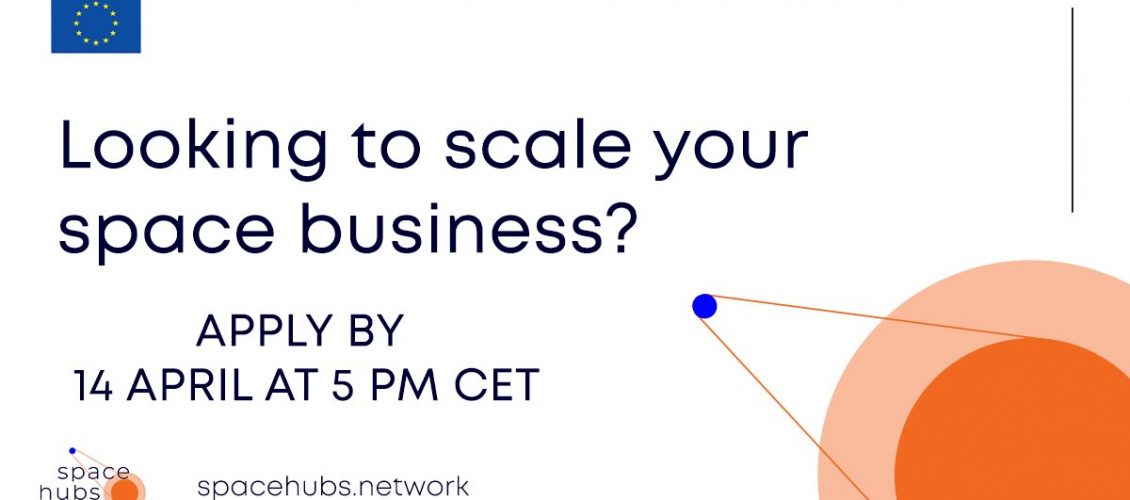 Space Hubs (financed by Horizon 2020 programme) project has an open call for a free individually tailored mentoring programme supporting space companies. They are looking for innovative start-ups with promising space upstream or downstream applications to join and benefit from our mentorship programme.
The selected teams will get support in preparing for further support (e.g. acceleration) programmes or initial funding. We will help you to accelerate your business growth and improve your investment readiness level by:
Personalised 6 months mentorship from experts and coaches to help you further develop your business idea and concept.
Regular sessions with your mentors (online and face to face).
Tailored mentorship that aims at helping start-up founders to accelerate their business growth and go forward in terms of their Investment readiness level, Market readiness level and Technology readiness level.
Match you with other acceleration programmes, investors and support initiatives to encourage your further growth.
The main objective is to increase the commercialisation of space-enabled solutions and the growth of European start-ups and scale-ups in the space downstream and upstream sectors. SUN will provide various pre-incubation, pre, and post-acceleration support initiatives. With help of a broad network of experienced mentors, they'll connect investors and potential clients to the industry.
More information about the open call and application forms can be found HERE.
Deadline for Applications: 2022-04-14
Are you a space enthusiast who wants to know more about what the future holds and willing to be invested in the space sector? Are you interested in finding solutions for space problems?
If yes, then join  Space Hubs Network Hackathon on April 6-8! The event will be organized online and is open for participants from all over Europe (English working language is required).
How can you participate?
1. Choose a challenge that you feel most enthusiastic about and join a team;
Future space debris minimization: new design for orbital technologies (satellite deployers, LV stages etc.);
Identification of agricultural over-fertilization using satellite data.
2. Participate in the pre-event and the Hackathon. Use provided tools and  mentors to build your 'space' breaking idea!
3. Pitch your results in front of the jury and keep your fingers crossed to be one of the winning teams.
If you believe that you have the perseverance to provide the best solution for a space challenge and win prizes that will help you better explore the space sector, there is only one way to prove it #sunhackathon.
Register HERE until 5th of April, 2022.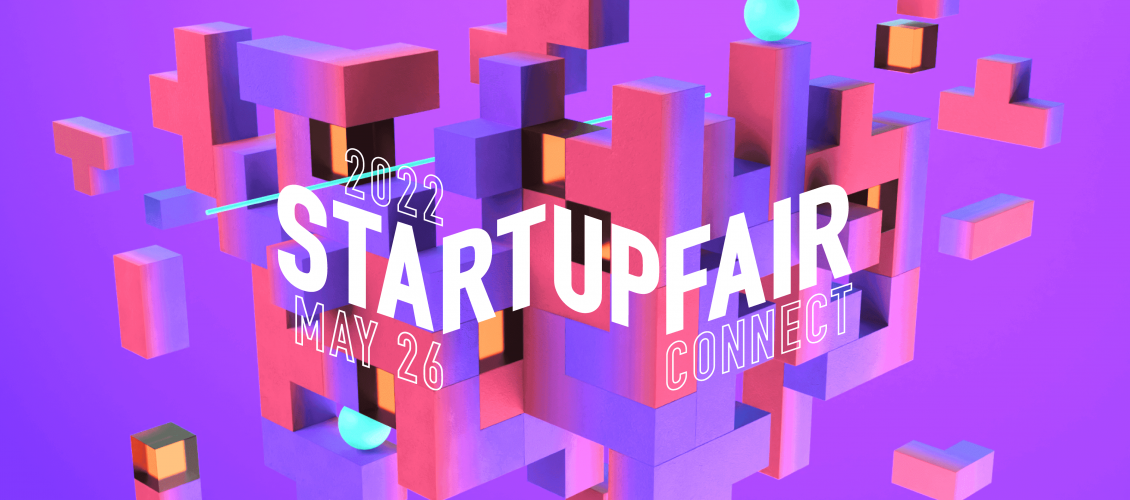 SAVE THE DATE! Circle 26th of May on your calendar for the biggest startup event in Lithuania – Startup Fair. Connect 2022! 
The past year and recent circumstances have shown us how important it is to connect, create this strong bond, and build great things together. Join the event and connect with a multitude of amazing people, startups, investors, and other like-minded professionals!
What to expect?
CONFERENCE. Local and international speakers will present the most relevant startups' topics! Tune in to get up to date with the hottest industry trends, get inspired by success stories, and explore how we can solve some of the most important challenges together.
PITCH BATTLE. The most promising, pre-selected startups will pitch their ideas and compete on stage in front of the influential jury: the investors, startup ecosystem experts, and the audience. You can be one of them! Stay tuned – registration and prizes will be announced soon.
B2B MEETINGS. It's never been easier to connect with all the right people. Discover the most relevant attendees including startups and investors on Startup Fair's matchmaking platform and meet them at the dedicated meeting zone or online during the event.
STARTUP FAIR. CONNECT 2022 is free of charge, BUT don't forget to book a ticket HERE.
Agmis startup development programme is aimed at startup founders ready to make the next step in their journey. During a product crash course, they will help to turn your idea into a workable product. A team of product specialists and developers will be dedicated to you and your product, ensuring that a product prototype will reach the market with your graduation.
Who can apply: entrepreneur, teams across the EU with ideas of how to solve business problems.
Fields of interest (preferentially): health, sustainability, enterprise software, food, AI, robotics, retail, education, transportation, security, real estate, travel, jobs recruitment, legal, telecom, IoT, fintech, deep tech, sports, marketing construction.
Benefits for startups: workspace, mentoring, investment, administration, valuable contacts, prototyping, building product, legal advice.
Fund range per team: from 20 000 to 200 000 Eur.
Investment conditions: to be agreed.
⬇️⬇️⬇️