Space Hubs Network
Space Hubs Network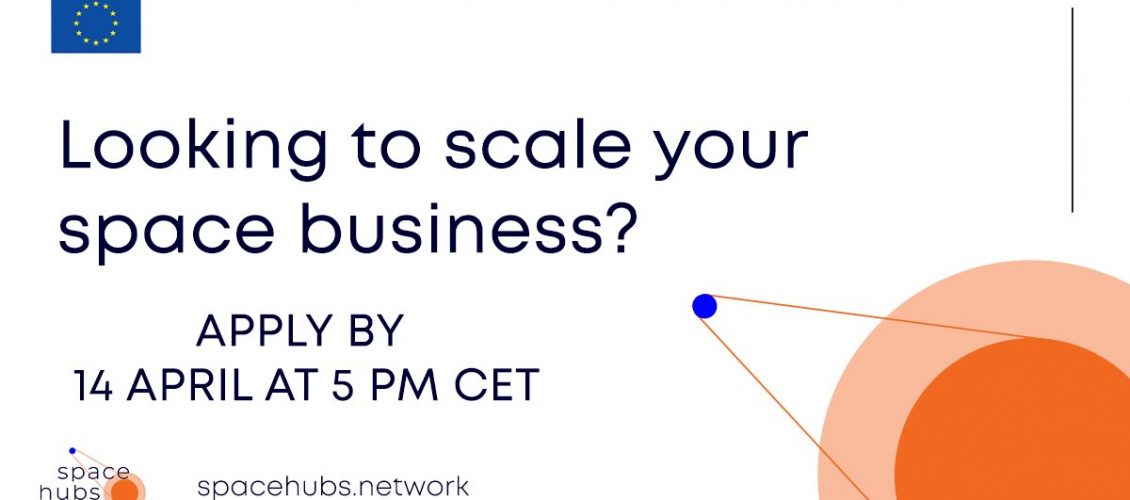 Space Hubs (financed by Horizon 2020 programme) project has an open call for a free individually tailored mentoring programme supporting space companies. They are looking for innovative start-ups with promising space upstream or downstream applications to join and benefit from our mentorship programme.
The selected teams will get support in preparing for further support (e.g. acceleration) programmes or initial funding. We will help you to accelerate your business growth and improve your investment readiness level by:
Personalised 6 months mentorship from experts and coaches to help you further develop your business idea and concept.
Regular sessions with your mentors (online and face to face).
Tailored mentorship that aims at helping start-up founders to accelerate their business growth and go forward in terms of their Investment readiness level, Market readiness level and Technology readiness level.
Match you with other acceleration programmes, investors and support initiatives to encourage your further growth.
The main objective is to increase the commercialisation of space-enabled solutions and the growth of European start-ups and scale-ups in the space downstream and upstream sectors. SUN will provide various pre-incubation, pre, and post-acceleration support initiatives. With help of a broad network of experienced mentors, they'll connect investors and potential clients to the industry.
More information about the open call and application forms can be found here.
Apply as soon as possible, and if your application is successful, you can start your mentorship straight away!
Deadline for Applications: 2022-04-14