This Week's Opportunities For Startups | March 21-27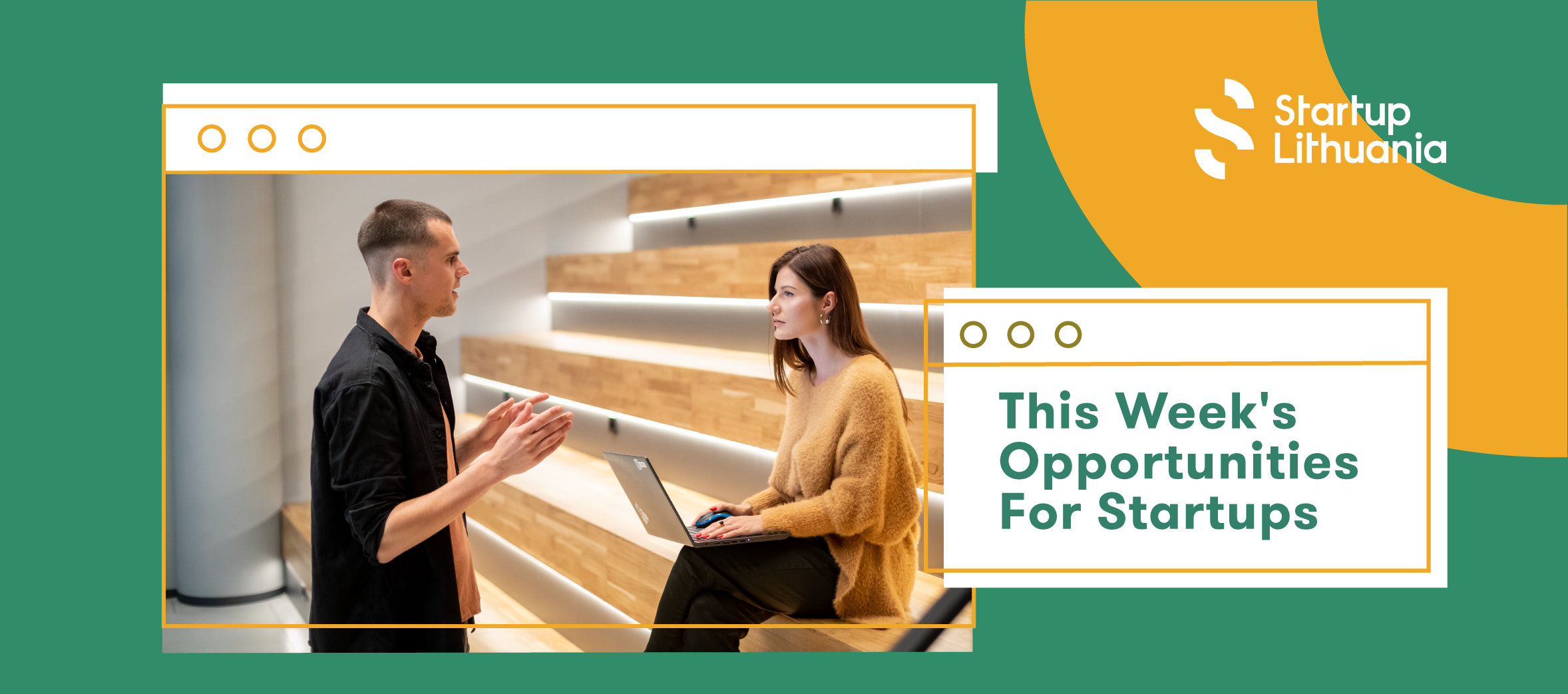 Exploring new opportunities? Discover this week's round up, where you will find not only the upcoming events but also, open calls and accelerators that are waiting for your application. ⤵️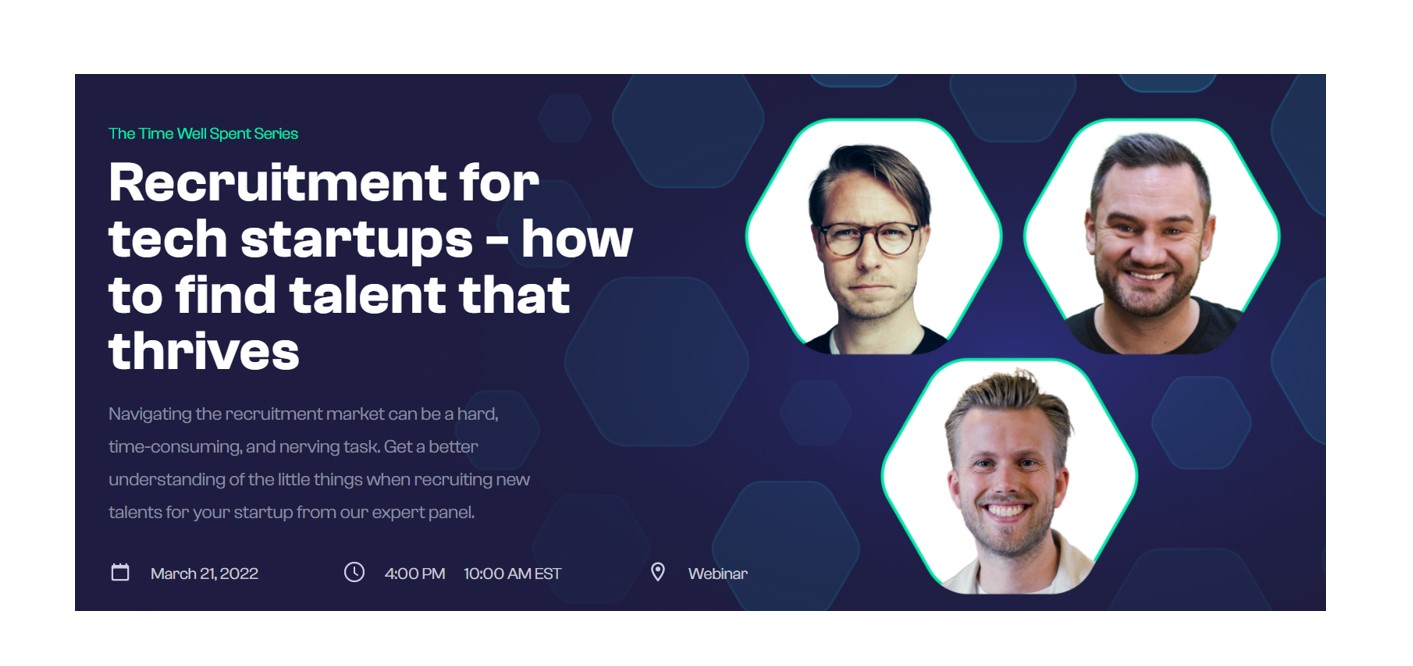 Navigating the recruitment market can be a hard, time-consuming, and nerving task. Get a better understanding of the little things when recruiting new talents for your startup from the expert panel: Managing Director in Worksome, Morten Bruun, CEO in Talentiir, Christian Payne, and CEO in Contractbook Niels Martin Brøchner.
Join them for a 60-minute webinar on March 21 at 5 pm (EET)
Register to the event HERE.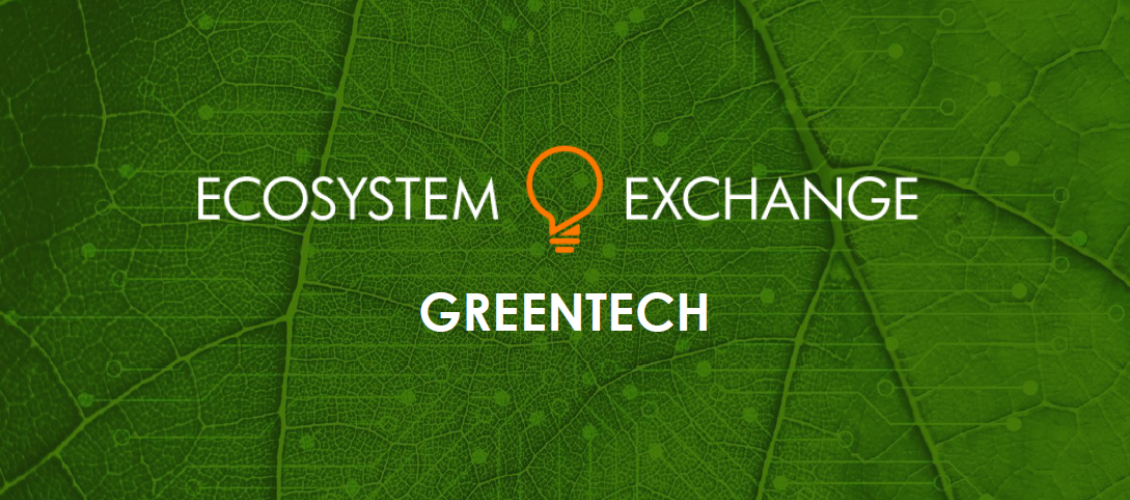 The British Embassies in the Nordic and Baltic countries together with the Swedish Chamber of Commerce for the UK are proud to present a TechConnect initiative where we are inviting the brightest, most innovative and prominent Nordic and Baltic scale-ups within Greentech to join two half-day sessions in London. 15 companies will be selected to be coached through masterclasses, inspirational speeches, speed dating and have the opportunity to meet important stakeholders in the industry. We are connecting founders with UK stakeholders, experts, and specialists, to prepare them to take their business to the next level.
To read more and register for the event: HERE.

The EIC Accelerator supports individual Small and Medium Enterprises (SMEs), in particular, Startups and spinout companies to develop and scale-up game-changing innovations. In some cases, small mid-caps (up to 500 employees) are supported.
The EIC Accelerator provides substantial financial support with:
grant funding (non-dilutive) of up to €2.5 million for innovation development costs,
investments (direct equity investments) of up to €15 million managed by the EIC Fund for scale-up and other relevant costs. Companies working on technologies of strategic European interest can apply for EIC investments of more than €15 million.
In addition, EIC selected companies to receive coaching, mentoring, access to investors and corporates, and many other opportunities as part of the EIC community.
The EIC welcomes applications from innovators in all EU Member States and countries associated to the Horizon Europe programme. It particularly welcomes applications from startups and SMEs with female CEOs.
Apply HERE.
Deadline for Applications: 2022-03-23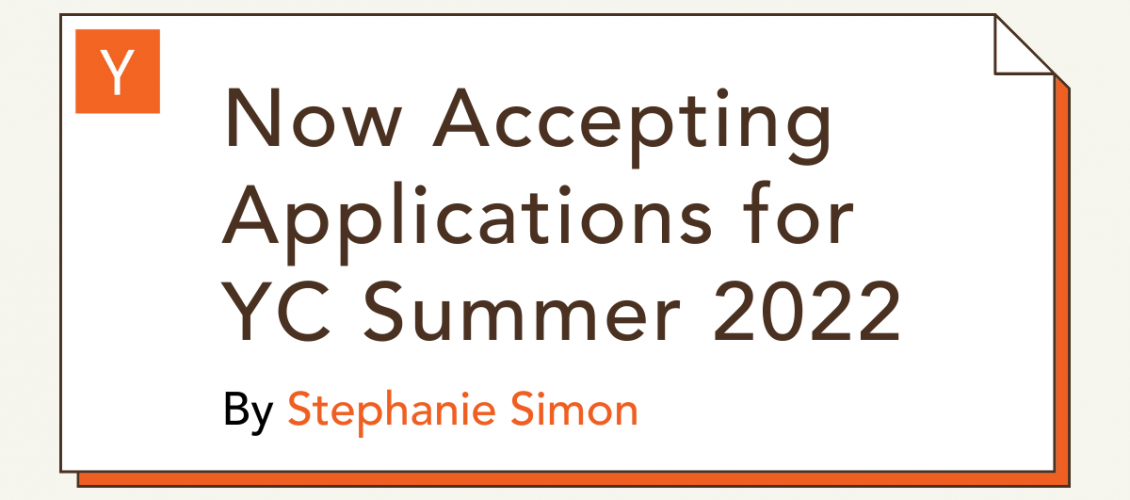 Y Combinator is accepting applications from startups for the Summer 2022 funding cycle. It will take place from June–August 2022.
Y Combinator provides seed funding for startups. At Y Combinator, the goal is to get you through the first phase. This usually means: get you to the point where you've built something impressive enough to raise money on a larger scale. Then they can introduce you to later stage investors—or occasionally even acquirers.
Apply here: https://www.ycombinator.com/apply/
Deadline for Applications: 2022-03-24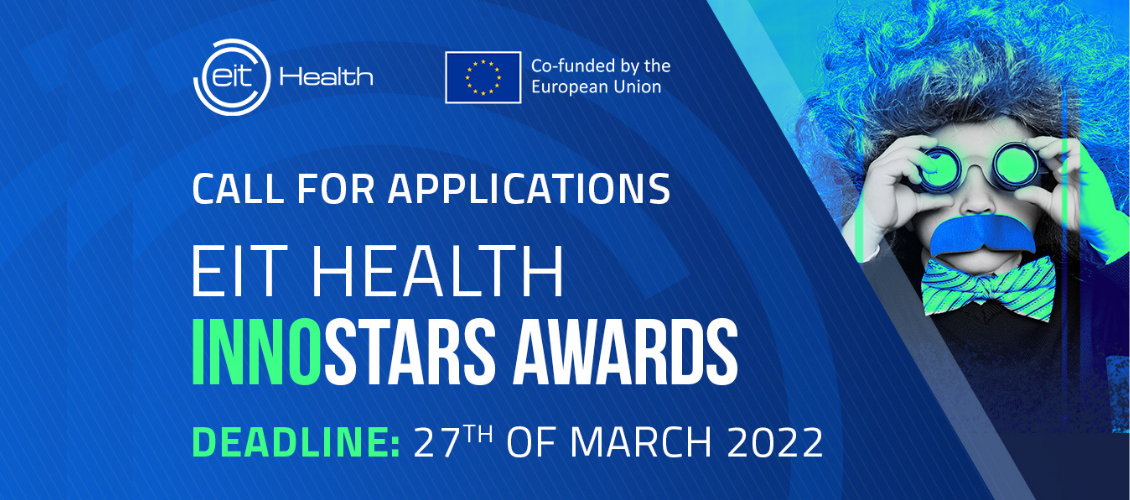 Program targets: micro-and small enterprises, spin-offs, and start-ups that already have a prototype or minimum viable product but do not yet have a product or service in the market (no income).
Opportunities: Validate your prototype or MVP in the market, enhance your knowledge and extend your professional network. 25.000 € smart money for Top 20 InnoStars Awards applicants to spend on travel and accommodation, individual mentoring, and training. Mentoring and Coaching Network (MCN) vouchers for applicants ranked between 21st and 35th with 4.000 € value.
Activities will take place: June-October/November 2022
Submission of applications: till 27-03-2022, 16:00 (CET).
More information: https://eithealth.eu/programmes/innostars-awards/
Tamás Békási tamas.bekasi@eithealth.eu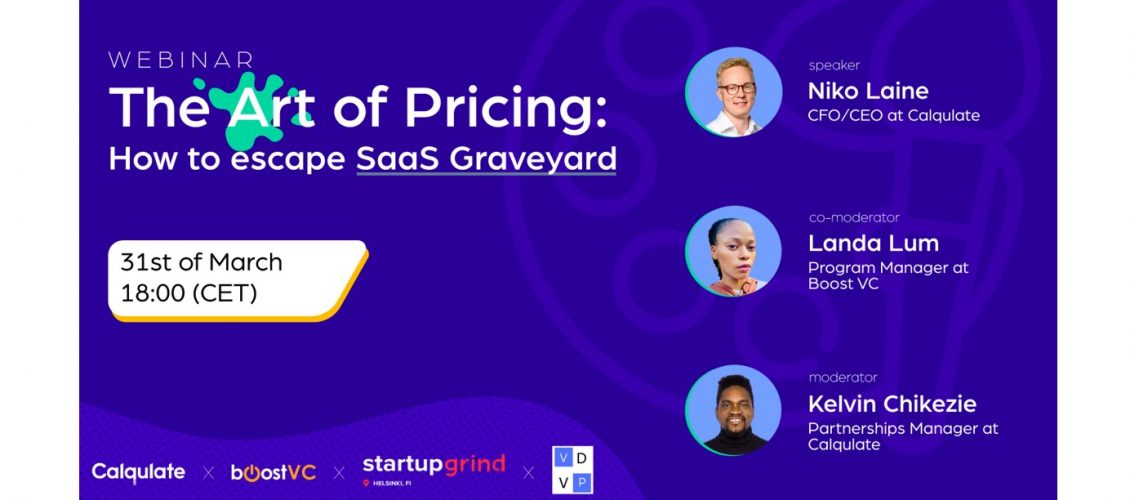 How do you ensure your price is not too high, thereby chasing your customers away or not too low, thereby leaving a lot of money on the table?
No one wants to end up in the SaaS graveyard. Yet every year, thousands of SaaS companies do. 🤷‍♂️ If you understand some basic concepts covered in this Webinar, you can avoid the most common mistakes startups make when settling on pricing.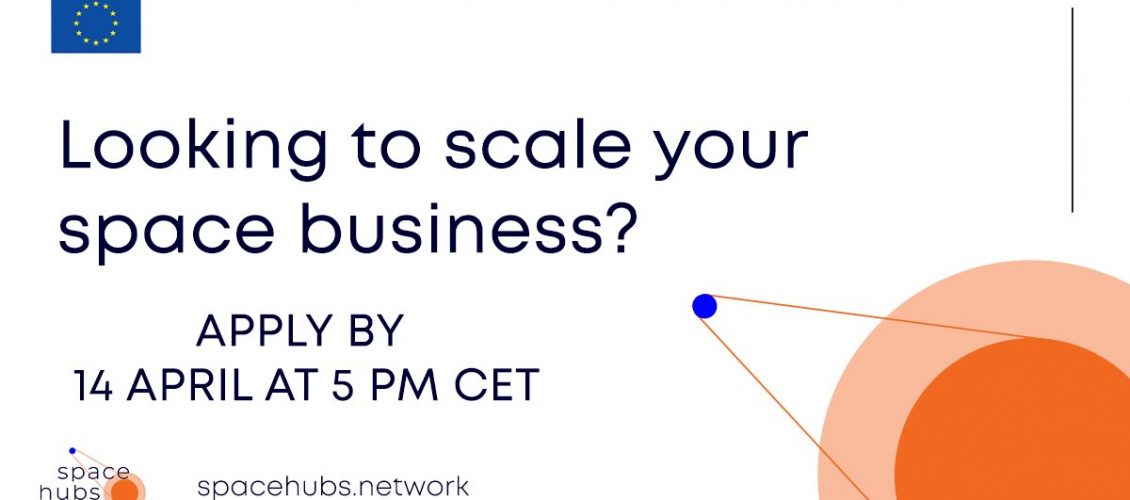 Space Hubs (financed by Horizon 2020 programme) project has an open call for a free individually tailored mentoring programme supporting space companies. They are looking for innovative start-ups with promising space upstream or downstream applications to join and benefit from our mentorship programme.
The selected teams will get support in preparing for further support (e.g. acceleration) programmes or initial funding. We will help you to accelerate your business growth and improve your investment readiness level by:
Personalised 6 months mentorship from experts and coaches to help you further develop your business idea and concept.
Regular sessions with your mentors (online and face to face).
Tailored mentorship that aims at helping start-up founders to accelerate their business growth and go forward in terms of their Investment readiness level, Market readiness level and Technology readiness level.
Match you with other acceleration programmes, investors and support initiatives to encourage your further growth.
The main objective is to increase the commercialisation of space-enabled solutions and the growth of European start-ups and scale-ups in the space downstream and upstream sectors. SUN will provide various pre-incubation, pre, and post-acceleration support initiatives. With help of a broad network of experienced mentors, they'll connect investors and potential clients to the industry.
More information about the open call and application forms can be found HERE.
Deadline for Applications: 2022-04-14
Are you a space enthusiast who wants to know more about what the future holds and willing to be invested in the space sector? Are you interested in finding solutions for space problems?
If yes, then join  Space Hubs Network Hackathon on April 6-8! The event will be organized online and is open for participants from all over Europe (English working language is required).
How can you participate?
1. Choose a challenge that you feel most enthusiastic about and join a team;
Future space debris minimization: new design for orbital technologies (satellite deployers, LV stages etc.);
Identification of agricultural over-fertilization using satellite data.
2. Participate in the pre-event and the Hackathon. Use provided tools and  mentors to build your 'space' breaking idea!
3. Pitch your results in front of the jury and keep your fingers crossed to be one of the winning teams.
If you believe that you have the perseverance to provide the best solution for a space challenge and win prizes that will help you better explore the space sector, there is only one way to prove it #sunhackathon.
Register HERE until 5th of April, 2022.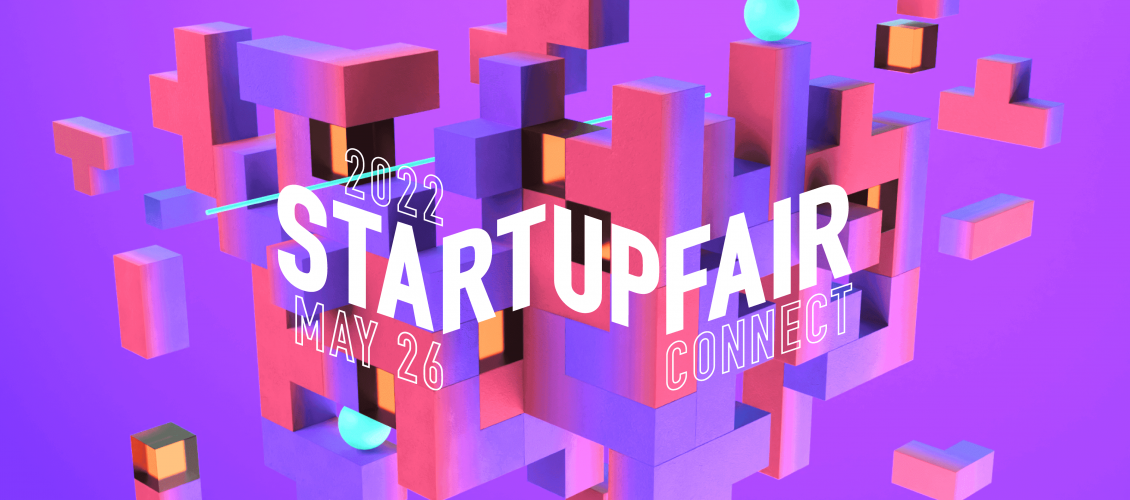 SAVE THE DATE! Circle 26th of May on your calendar for the biggest startup event in Lithuania – Startup Fair. Connect 2022! 
The past year and recent circumstances have shown us how important it is to connect, create this strong bond, and build great things together. Join the event and connect with a multitude of amazing people, startups, investors, and other like-minded professionals!
What to expect?
CONFERENCE. Local and international speakers will present the most relevant startups' topics! Tune in to get up to date with the hottest industry trends, get inspired by success stories, and explore how we can solve some of the most important challenges together.
PITCH BATTLE. The most promising, pre-selected startups will pitch their ideas and compete on stage in front of the influential jury: the investors, startup ecosystem experts, and the audience. You can be one of them! Stay tuned – registration and prizes will be announced soon.
B2B MEETINGS. It's never been easier to connect with all the right people. Discover the most relevant attendees including startups and investors on Startup Fair's matchmaking platform and meet them at the dedicated meeting zone or online during the event.
STARTUP FAIR. CONNECT 2022 is free of charge, BUT don't forget to book a ticket HERE.
Agmis startup development programme is aimed at startup founders ready to make the next step in their journey. During a product crash course, they will help to turn your idea into a workable product. A team of product specialists and developers will be dedicated to you and your product, ensuring that a product prototype will reach the market with your graduation.
Who can apply: entrepreneur, teams across the EU with ideas of how to solve business problems.
Fields of interest (preferentially): health, sustainability, enterprise software, food, AI, robotics, retail, education, transportation, security, real estate, travel, jobs recruitment, legal, telecom, IoT, fintech, deep tech, sports, marketing construction.
Benefits for startups: workspace, mentoring, investment, administration, valuable contacts, prototyping, building product, legal advice.
Fund range per team: from 20 000 to 200 000 Eur.
Investment conditions: to be agreed.
⬇️⬇️⬇️