This Week's Opportunities For Startups | January 30 – February 3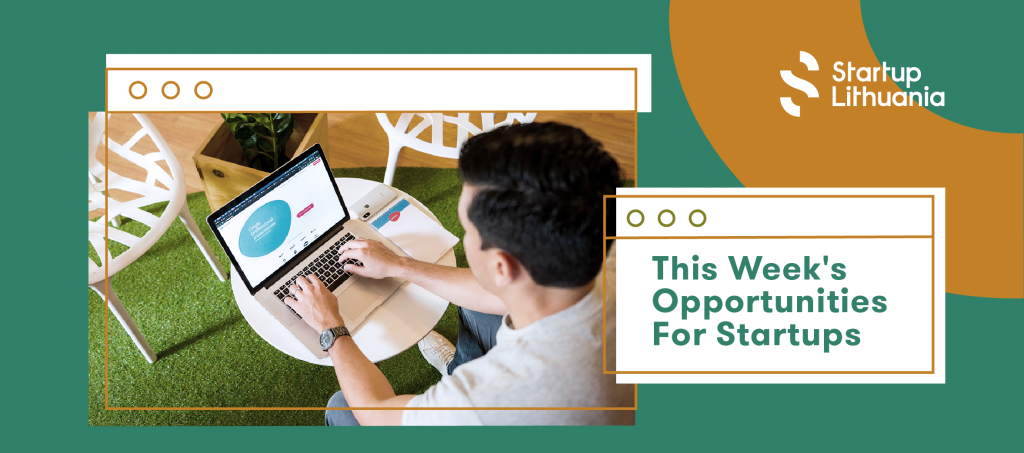 Save your time and concentrate on things that matters. 
Startup Lithuania prepared a list of opportunities, events, and open calls that you might be interested in! Please, check it right now and take every chance that you get:
📣 JOIN ON 31ST OF JANUARY | IMAGURU STARTUP HUB VILNIUS
How to create an innovative customer-centric product?
The event will feature the introduction of Acceleration Program and a presentation from Pavlina Louzenska on the topic of 'How to create an innovative customer-centric product?'
From practical frameworks to global case studies, Pavlína will focus on practical steps that help local and international businesses scale without losing their customers' attention. She will share her experience working with early-stage founders as a Google for Startups Lead Mentor and teach you how to avoid the most common mistakes she has encountered.
Date and time: January 31st; 6:00 pm
Location: Imaguru Startup Hub Vilnius (Vytenio st. 18)
Registration: here
📣 APPLY UNTIL FEBRUARY 15TH | TAFTIE HIGH POTENTIAL E-PITCH SESSION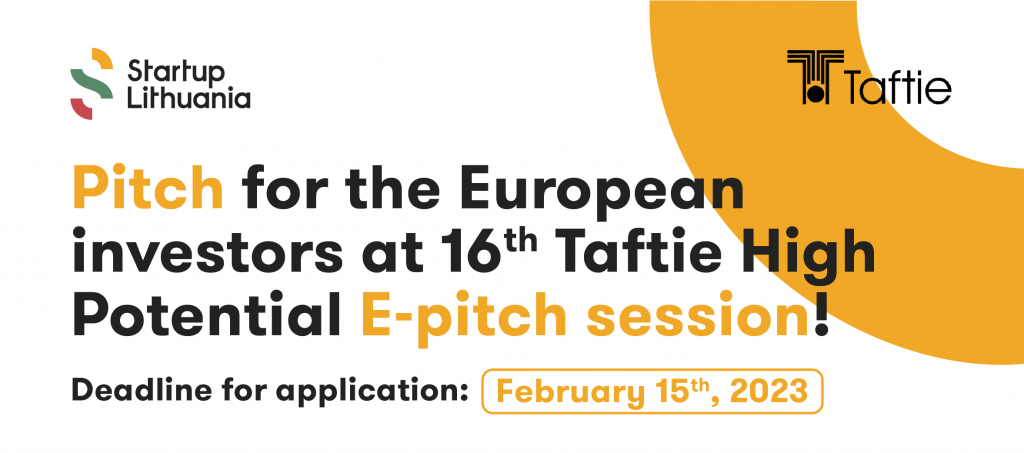 EuroQuity – Bpifrance launched an open call for startups: "16th Taftie High Potential E-pitch session" as part of the online event for connecting high potential SMEs with investors, taking place on March 29th at 02:00 PM CET.
This is an opportunity for startups to pitch in front of 50 European investors willing to meet entrepreneurs with innovative solutions! 
Criteria for participation:
At least EUR 300 K raised in seed funding
Looking for Series-A Funding
Capital-intensive technology
A minimum of TRL 7 – Technology Readiness Level
A minimum of MRL 5 – Market Readiness Level
Smart Business Model
If you meet the criteria and are interested in participating, send us an email expressing your interest by February 15th at communications@startuplithuania.com with an email subject 'Application for Taftie High Potential E-pitch Session'.
More info in this Document >>
Watch the video presentation for a better overview of the program: https://youtu.be/HttwRFzI9fA.
📣 APPLY UNTIL JANUARY 31ST | GREENTECH CLUSTERS FOR EXCELLENCE 2.0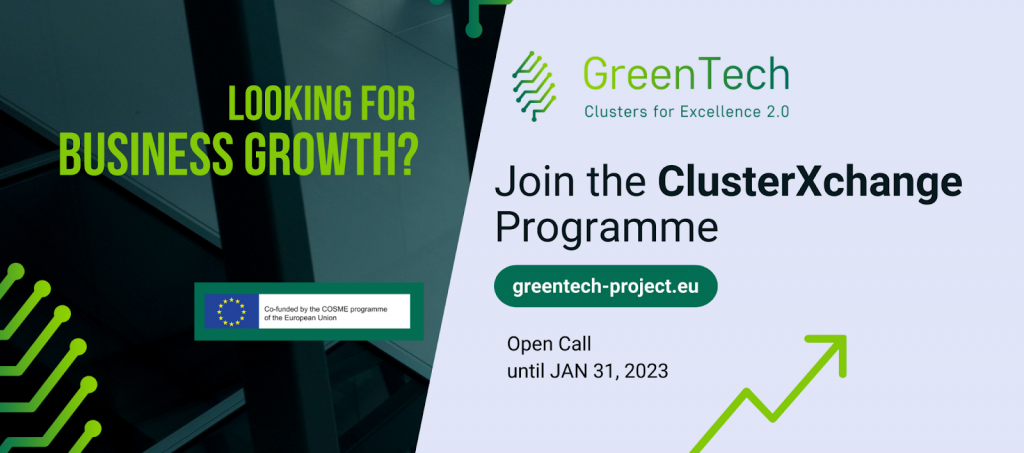 Speed up your business growth 
The CALL for the ClusterXchange Programme! ​
 Startups, companies, clusters and research centres – join us and explore the business and innovation markets in Sweden, Finland, Poland, Lithuania and Estonia 
​
What is the ClusterXchange? ​
Business visits to your destination countries​
1:1 meetings with potential business partners, clients and regional stakeholders​
Workshops with industry leaders​
The ClusterXchange mobility supports up to 510 Eur lump sum for participation and other travel expenses​.
Find out more and register: https://www.greentech-project.eu/first-clusterxchange-visits-of-the-greentech-20-project ​
The programme is designed for various clusters' members.
Register your interest by applying here. GreenTech 2.0 partnership will get in touch with you for further information and guide you through the Xchange process. 
The deadline for submitting an online application: 31st of January 2023
📣 NEW OFFER FROM SME FUND 2023 | GET VOUCHERS UP TO €1000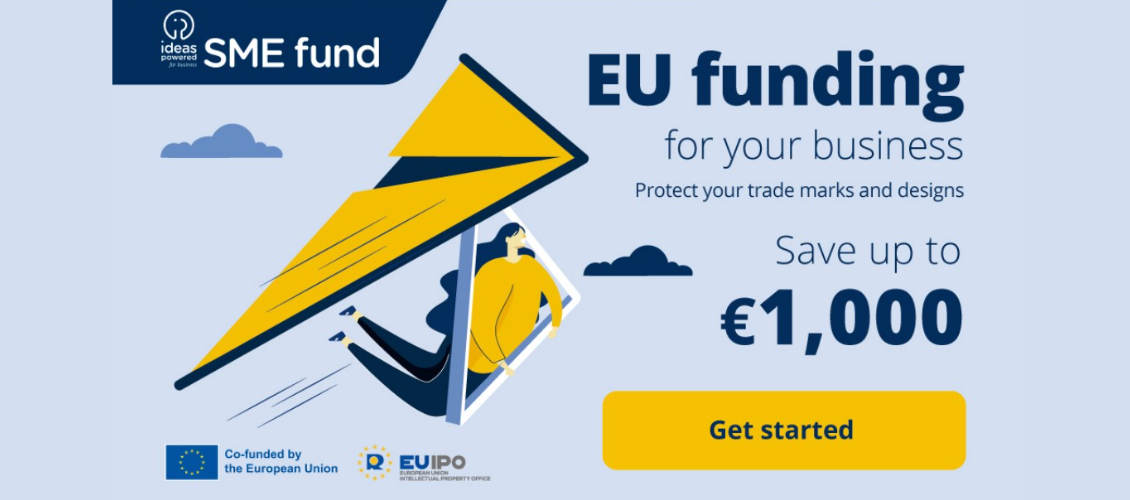 The Ideas Powered for business SME Fund is a grant scheme designed to help EU small and medium-sized enterprises (SMEs) intellectual property (IP) rights. The SME Fund is a European Commission initiative implemented by the European Union Intellectual Property Office (EUIPO) and will run from 23 January 2023 to 8 December 2023.
Calling for
The SME Fund offers financial support to SMEs established in the European Union. The application can be filed by an owner, an employee, or an authorised representative of an EU SME acting on its behalf. Grants are always transferred directly to SMEs.
What you will get
The SME fund is a reimbursement programme that issues vouchers that can be used to partly cover the fees for the selected activities. There are two types of vouchers available depending on the activity concerned:
Voucher 1: €630 – to cover the cost of IP pre-diagnostic services (IP Scan)
Voucher 2: €1000 – to use for trade mark & design eligible fees.
More information and application HERE.