Open Call to Pitch for European Investors at 16th Taftie High Potential E-pitch Session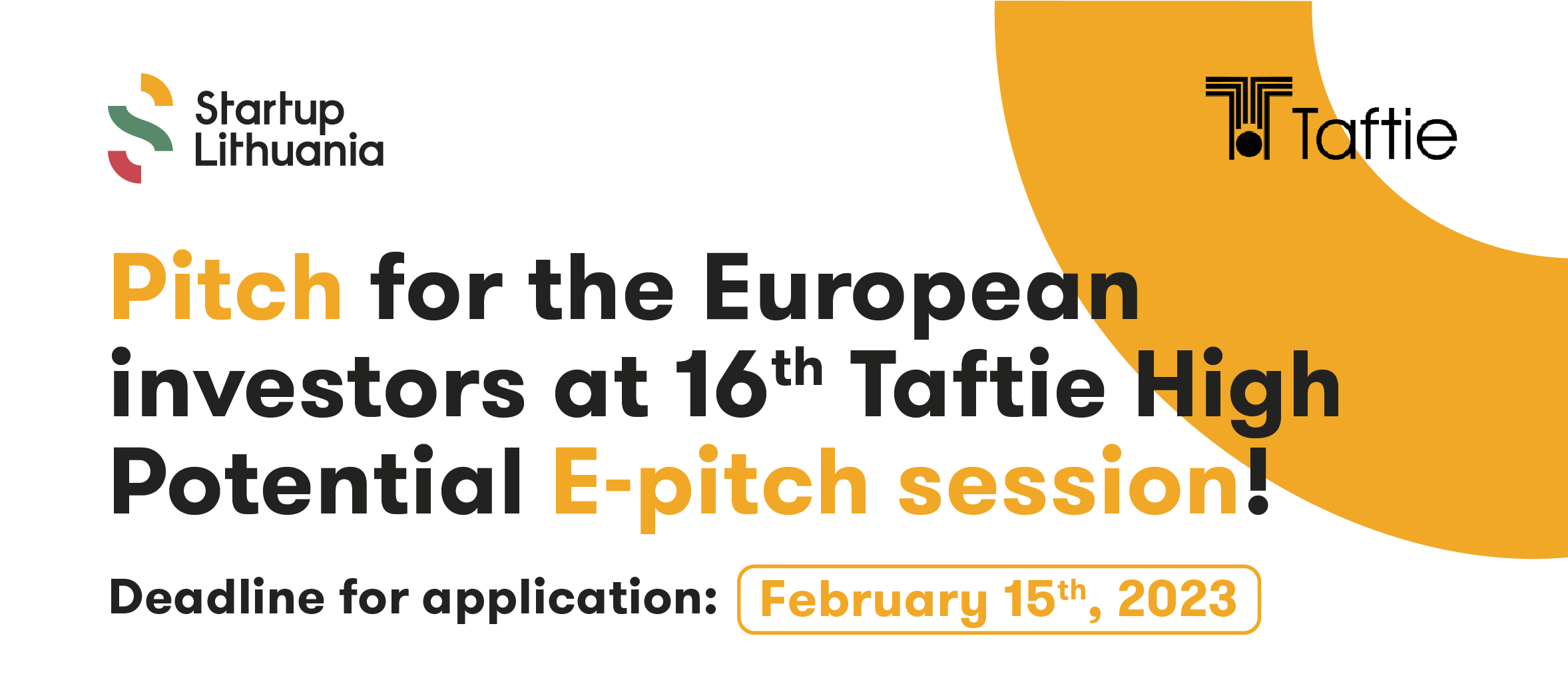 EuroQuity – Bpifrance launched an open call for startups: "16th Taftie High Potential E-pitch session" as part of the online event for connecting high potential SMEs with investors, taking place on March 29th at 02:00 PM CET.
This is an opportunity for startups to pitch in front of 50 European investors willing to meet entrepreneurs with innovative solutions. 
Criteria for participation:
At least EUR 300 K raised in seed funding
Looking for Series-A Funding
Capital-intensive technology
A minimum of TRL 7 – Technology Readiness Level
A minimum of MRL 5 – Market Readiness Level
Smart Business Model
If you're a startup from Lithuania meeting the criteria and are interested in participating, send us an email expressing your interest by February 15th at communications@startuplithuania.com with an email subject 'Application for Taftie High Potential E-pitch Session'.
Find more info in this Document >>
Watch the video presentation for a better overview of the program: https://youtu.be/HttwRFzI9fA.