This Week's Opportunities For Startups | December 5 – 9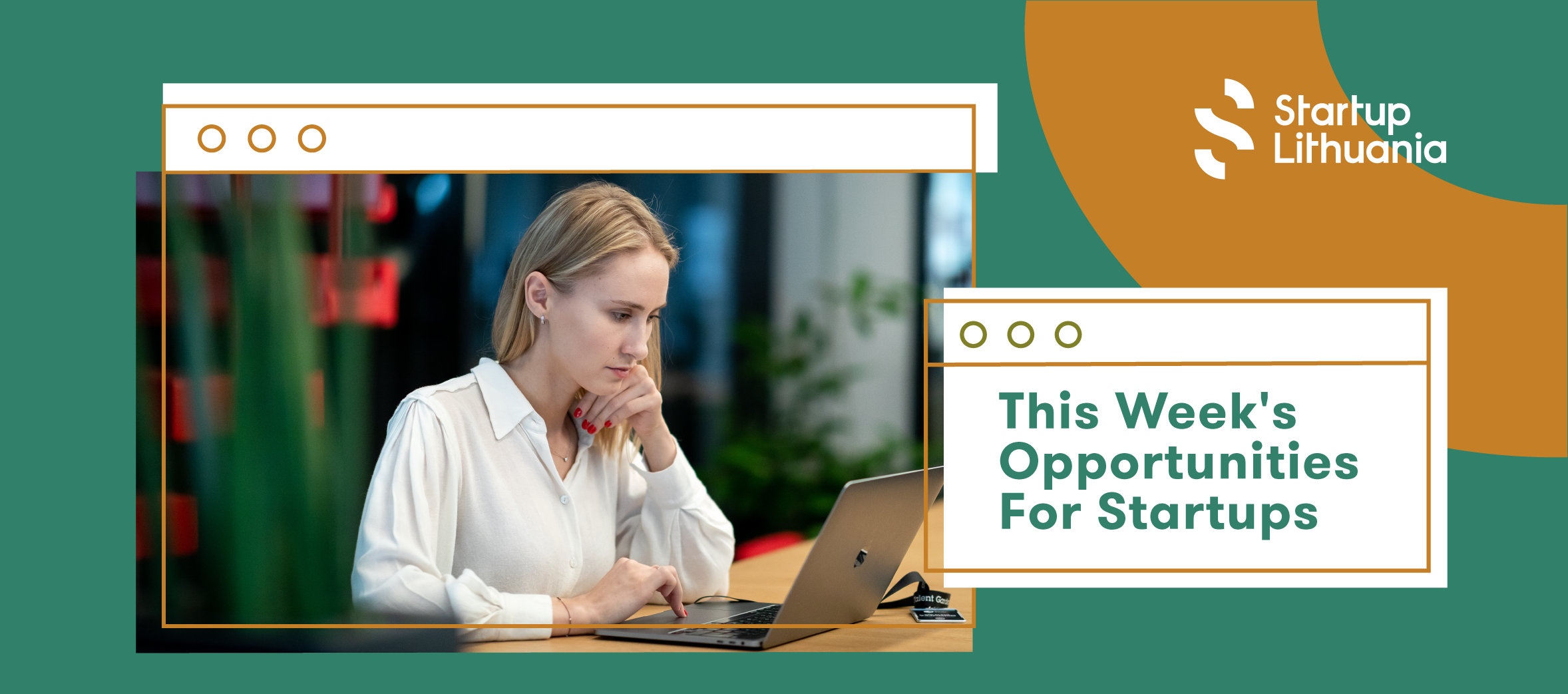 Save your time and concentrate on things that matters. 
Startup Lithuania prepared a list of opportunities, events, and open calls that you might be interested in! Please, check it right now and take every chance that you get:
📣REGISTER UNTIL DECEMBER 8 | WRAP UP OF 2022 & VILNIUS TECHFUSION STARTUP AWARDS | STARTUP LITUANIA

FINALLY, Wrap Up of 2022 & "Vilnius TechFusion" Startup Awards is just around the corner! Join us and let's celebrate the amazing year for Lithuanian startups together!
Keep in mind, that due to the limited capacity at the event's venue, we may not be able to host all of you. Don't wait till the last moment
 The registration will be automatically locked after we collect first 300 attendees
PROGRAMME:
18:30 Wrap up & Startup awards (The priority for live attendance is given to startups and members of the Lithuanian startup ecosystem). Link to watch Wrap Up & Startup Awards  – on Startup Lithuania Facebook page!
 19:30 Networking part
Register now 👉 https://bit.ly/3De9npB
📣REGISTER UNTIL DECEMBER 8 | WHAT INVESTORS DON'T TELL YOU | INNOVATION AGENCY LITHUANIA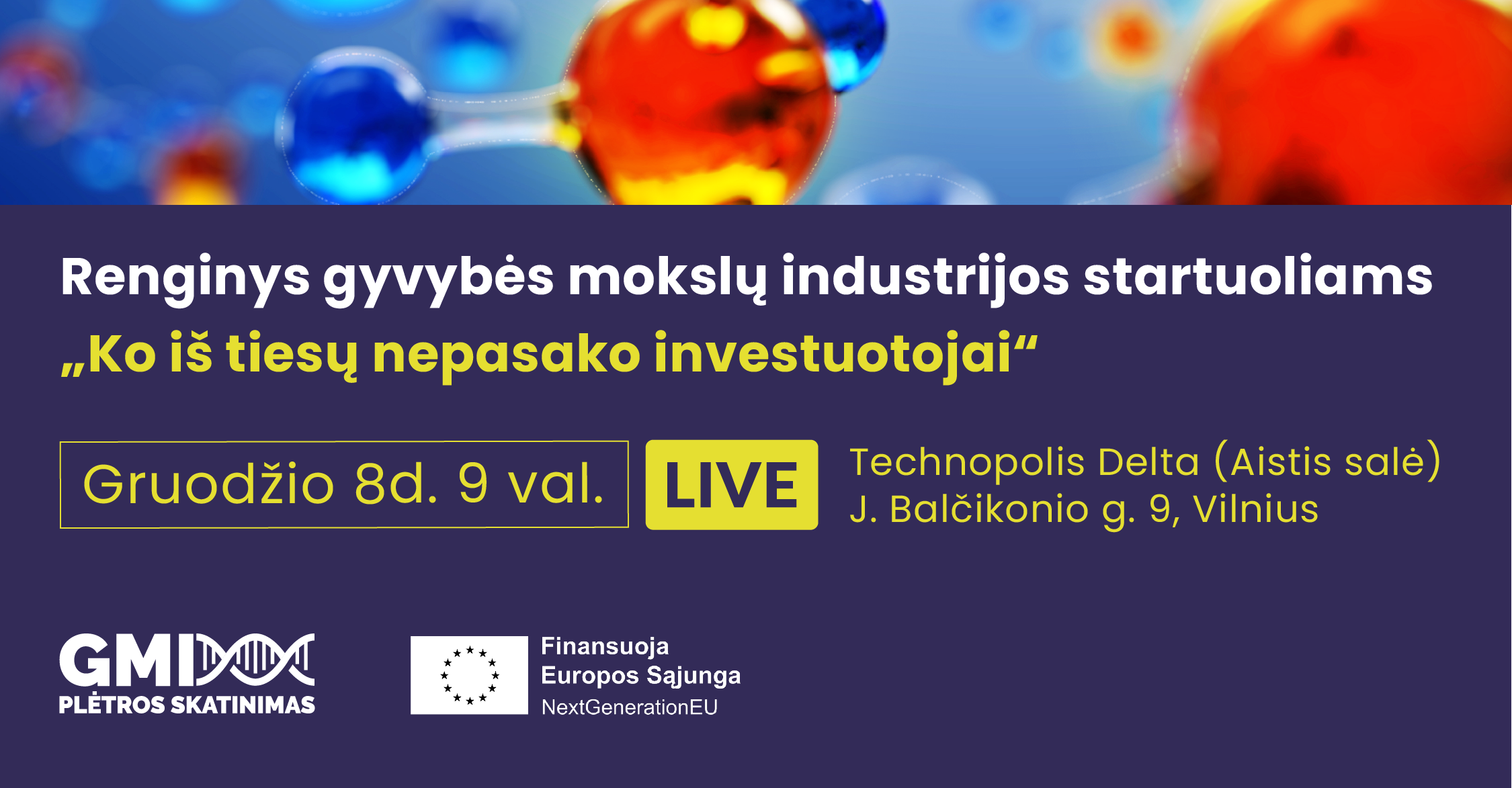 Life sciences startups need to be strategic when preparing to target investors. Why? Because many early-stage startups are looking for financial backing but the number of companies that receive these kind of investments is relatively low. Investors may consider hundreds of startups but they only invest in a few.
Save the date for an illuminating session with inspiring speakers on how to catch investors' attention!
The event is exclusively for #biotech, #medtech, #healthtech, and all other #startups in the #lifesciences field.
Topics are as follows:
 When is it worth pitching to investors?

 What do investors want to hear?

 How can you make an investment a success?

 What is the difference between Lithuania's and foreign investors?

 What are financing opportunities for new business ideas?
Hurry up to register here: https://lnkd.in/eH5bF2jk
Full agenda: https://lnkd.in/eJXhUX3A
The event will be held in Lithuanian.
📣REGISTER UNTIL DECEMBER 6 | HARDWAREHACK "RETHINKING HARDWARE"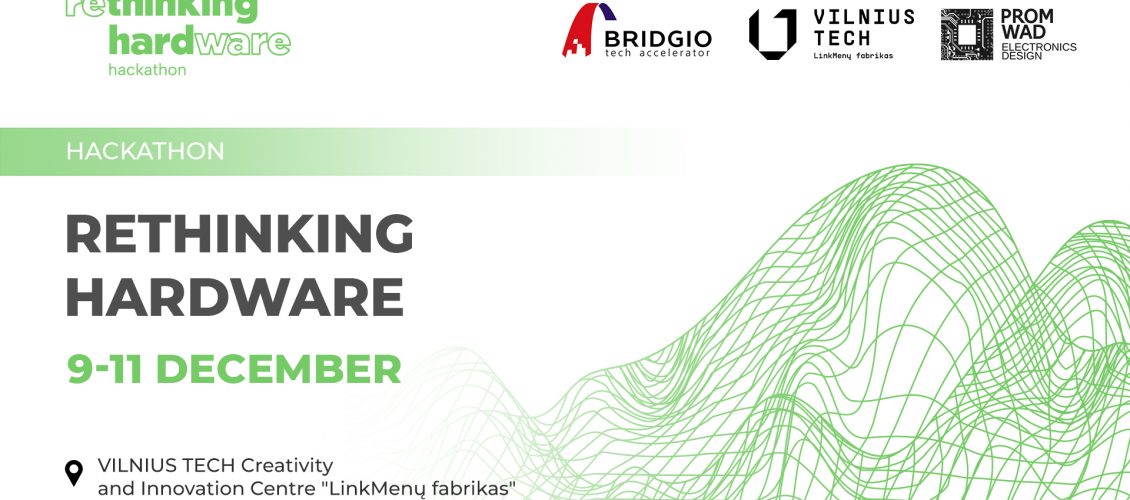 HardwareHack "Rethinking Hardware" is a 3-day makeathon that will help redefine how and why we use electronics & rapid prototyping. The participants will work on innovative solutions with the help of mentorships, workshop sessions, and technical KIT provided by Creativity and Innovation Center VILNIUS TECH "LinkMenų fabrikas"/partners of the HardwareHack.
Here's what you need to do to participate in the HardwareHack:
Choose 1 of 11 pre-defined challenges and work it through during three days (9–11 Dec) together with your team, mentors, and experts. Сheck out the list of challenges & register until December 6th: https://bridgio.eu/hardwarehack2022
OR shape your own challenge with our experts at the idea-generation workshop on the 2nd of December, and try to disrupt the future of electronics! Agree on your challenges with the event organizers to work on them over the two days of the HardwareHack. The workshop registration is open here: https://forms.gle/WqgYZfnLfxtrKsS78