What investors don't tell you?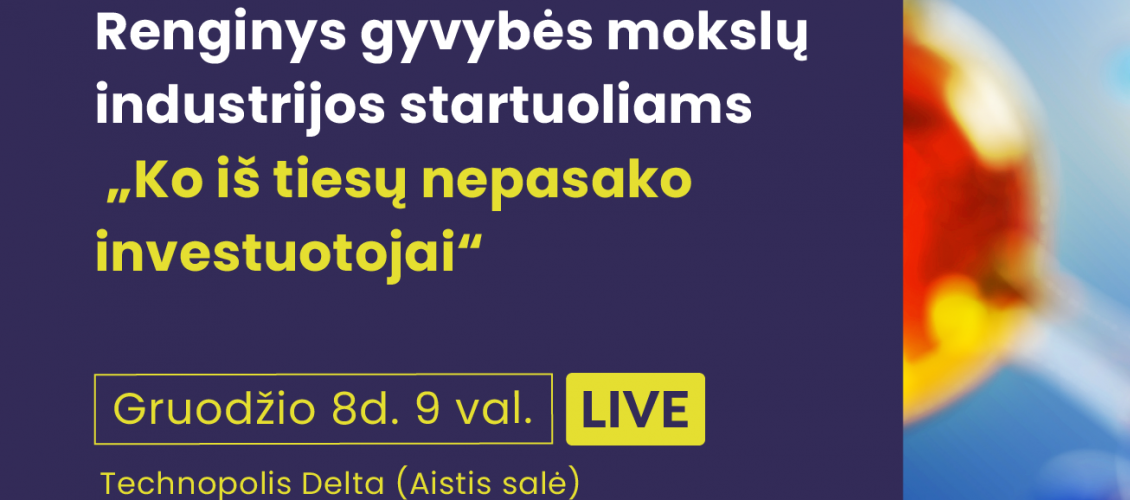 Life sciences startups need to be strategic when preparing to target investors. Why? Because many early-stage startups are looking for financial backing but the number of companies that receive these kind of investments is relatively low. Investors may consider hundreds of startups but they only invest in a few.
Save the date for an illuminating session with inspiring speakers on how to catch investors' attention!
The event is exclusively for #biotech, #medtech, #healthtech, and all other #startups in the #lifesciences field.
Topics are as follows:
✔️ When is it worth pitching to investors?
✔️ What do investors want to hear?
✔️ How can you make an investment a success?
✔️ What is the difference between Lithuania's and foreign investors?
✔️ What are financing opportunities for new business ideas?
Hurry up to register here: https://lnkd.in/eH5bF2jk
Full agenda: https://lnkd.in/eJXhUX3A