What investors are looking for in early stage startups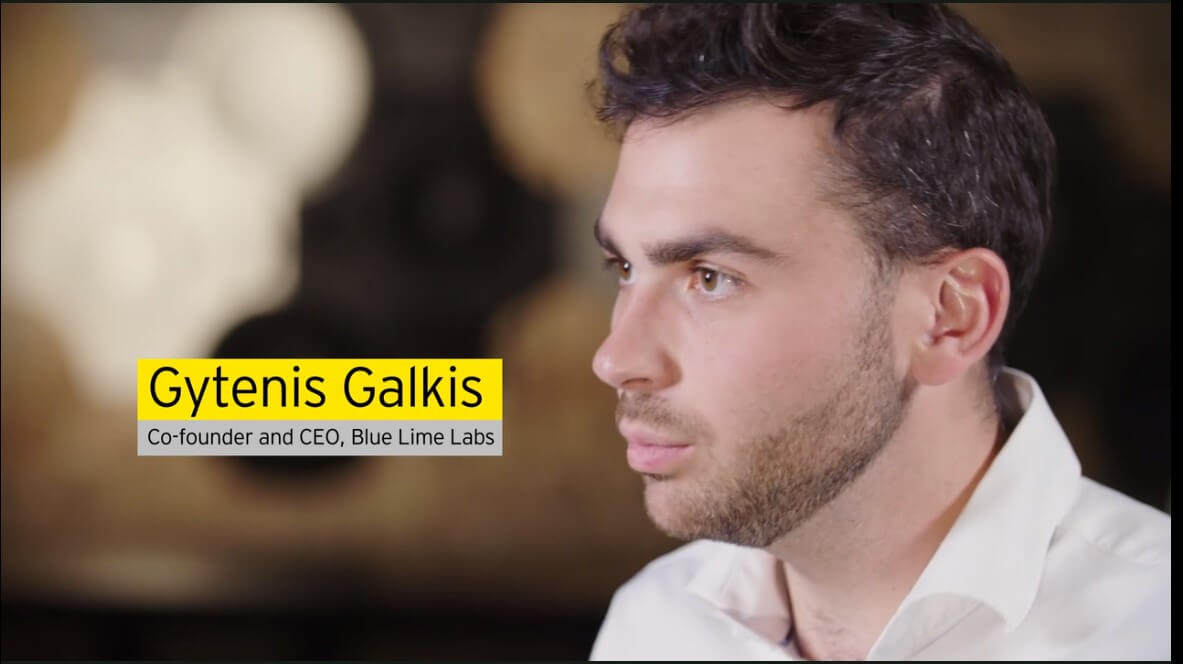 Investing in a start-up can be a rewarding experience for everyone involved – both personally and professionally. It's an opportunity to help an entrepreneur take an idea and develop it into a commercially viable business. Yet the amount of risk involved is palpable, and those who invest at the early stages are wading into uncharted territory. The fact is, many start-ups fail.
Ernst & Young has spoken with Blue Lime Labs about their investing experience.
Right investment? Right investor?
Angel investors are ultimately looking to invest in ideas they believe will become profitable in the long term. But finding those start-ups isn't easy. The key, when investing seed capital into a new company or idea, is the ability to spot a market opportunity and then develop a relationship with the entrepreneur that allows for close collaboration.
One company doing just that is Blue Lime Labs. Based in Lithuania, the company was founded by EY alumnus Per Møller, and Gytenis Galkis. Blue Lime is a pre-accelerator, meaning it invests in ideas and not products. It comes in at the very early stages and works with the entrepreneur on validating their business idea. If the idea is found to have traction, Blue Lime then enters into the development and sales phase of the process.
"Our ideal sweet spot is where one founder, or two founders, have an idea and come from that industry. So they have some industry expertise but they need some help developing the product. They need some help with sales, and maybe they have a rough idea of what the product should look like but not necessarily how it can be developed," Gytenis says.
By using their connections and industry knowledge, Per and Gytenis are able to assess a business idea by testing it out directly on the market. If they find early adopters that are interested in the product, they then invest their time and money to work with the start-up on product development and sales.
How to spot the next big thing
But validating the idea is only half the battle. They must first spot the potential – in both the opportunity and the entrepreneur. Both admit they are always on the lookout for the next unicorn, but are realistic in their goals.
"The first thing I do when I look at an investment pitch is to see myself as the customer. So will I use this myself, or would I have used it in my previous professional capacity? That is where I start from. If I don't see myself as a user, I pass," says Per.
Gytenis adds that it's important for the entrepreneur to have the right attributes: "When we look for these companies, it's important for the person to have a combination of things. One is an entrepreneurial mindset, or willingness to experiment and listen. Another thing is – are they able to sell? If the founder cannot sell, then the whole product is in danger, because all the salespeople that you hire won't be that passionate. And then commitment is very important. The founder has to be committed."
Invest in what you know
Per also believes it's vital to invest in what you know. "When I make investment decisions, I typically look for something in the area where I have been myself," says Per. "So I am looking for business-to-business start-ups. At the moment, I am looking at HR tech."
One entrepreneur who is currently working with Blue Lime Labs is Monika Brazdžiūtė. A former HR manager, Monika met with Per and Gytenis to brainstorm an idea on how to gather employee feedback effectively. After that initial discussion, they tested their business plan and received positive feedback from the market. Their latest investment, called PulseTip, was born.
PulseTip is a terminal that enables companies to measure employee feedback in real time. After two years, the product has been sold in five European countries and sales are continuing to grow. Monika believes Blue Lime Lab's expertise and network of contacts were crucial to the company's success: "It's my first start-up, so I didn't have experience of creating things from scratch. Blue Lime Labs helped with establishing processes from the very beginning." Blue Lime worked with Monika to build a software development team, find the right hardware suppliers and create an effective sales workflow.
Gytenis is very proud of PulseTip's success: "The most rewarding experience in working with start-ups is actually seeing how you can improve their process. You're looking for different solutions, and then you're coming back and saying, 'Let's maybe try this,' and if the approach works, it's very rewarding."
As for the elusive hunt for the next unicorn, Per is optimistic that one of their investments may end up surprising them all. "I hope I have the next big thing in my portfolio already. Being in the space I am, of business-to-business start-ups, it is a bit harder to explode from nothing. But I think I have it already, I just don't know which one of them it is."