What Do Foreigners, Thinking About Doing Business In Lithuania, Need To Know? Interview With Giedrė Čiuladienė, The Co-Head Of The Corporate And Transactions Group At TRINITI JUREX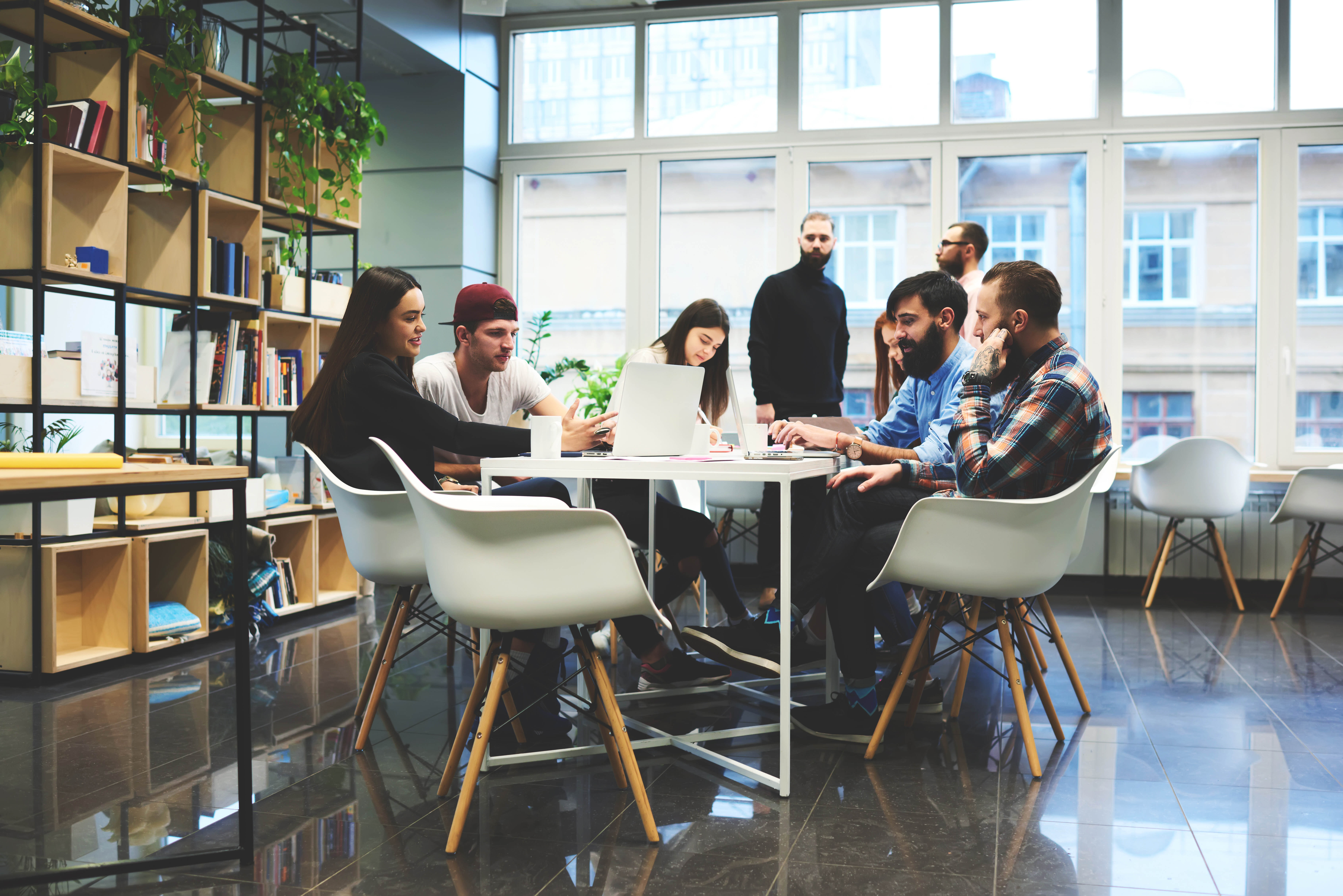 Attractive investment and trade opportunities attract more and more foreign companies and businessmen from abroad willing to do business in Lithuania. However, in order to avoid mistakes at the beginning of any business, it is important not to only analyse the market and offer a good product or services, but to also choose the right legal form and assess the requirements related to it. The co-head of the corporate and transactions group at TRINITI JUREX Giedrė Čiuladienė advises on what to start with when it comes to the incorporation of a company in Lithuania and how to avoid the most common mistakes.
What are the most important aspects that need to be assessed when thinking of starting a business in Lithuania?
We have noticed that most often the entrepreneurs focus on the business environment – analyse the market, decide on what product or services should be offered, and what kind of employees will form the team. These decisions should be made at the second stage though after the most important questions, meaning those of the choice of the legal form and the taxes related thereto, the registration of the name and trademark, have been answered. In cases where a foreigner, willing to start a business in Lithuania, arrives from third countries, the issues of migration must be taken into consideration as well.
We always advise our clients to start from the legal and tax issues as this allows to save both time and financial expenses which is of high importance to early-stage companies.
What legal form would you recommend choosing if a foreigner, possessing a permanent residence permit, wishes to start a business in Lithuania?
Objectives are very important at this point. Let's say funds are not sufficient for the initial capital but it is preferred to separate the personal and company liability. In such a case the small partnership is the best option.
However, if it is planned to attract investments, a small partnership is not a suitable choice because only natural persons can become members of small partnerships. Therefore, the form of a private limited liability company should be chosen.
If there are plans of a public offering of shares, the form of a public limited liability company should be considered.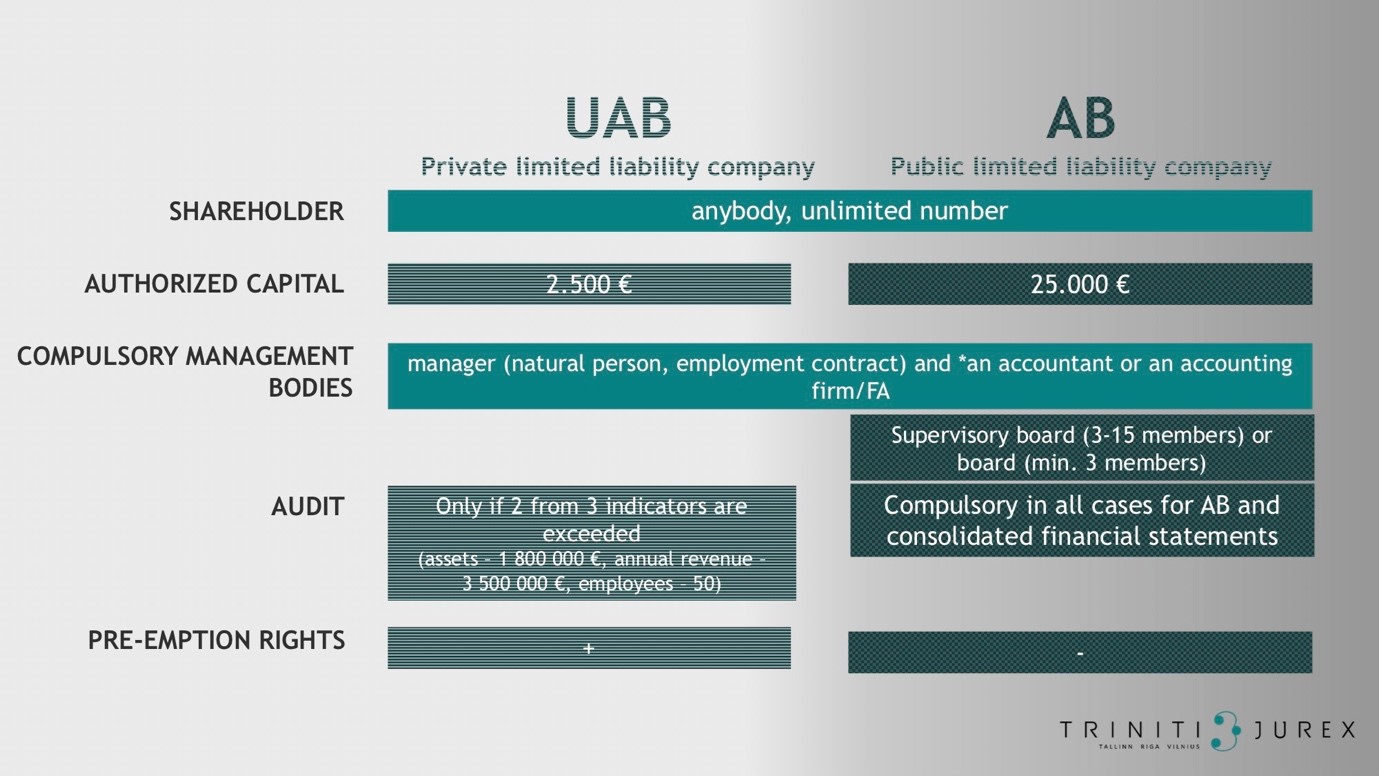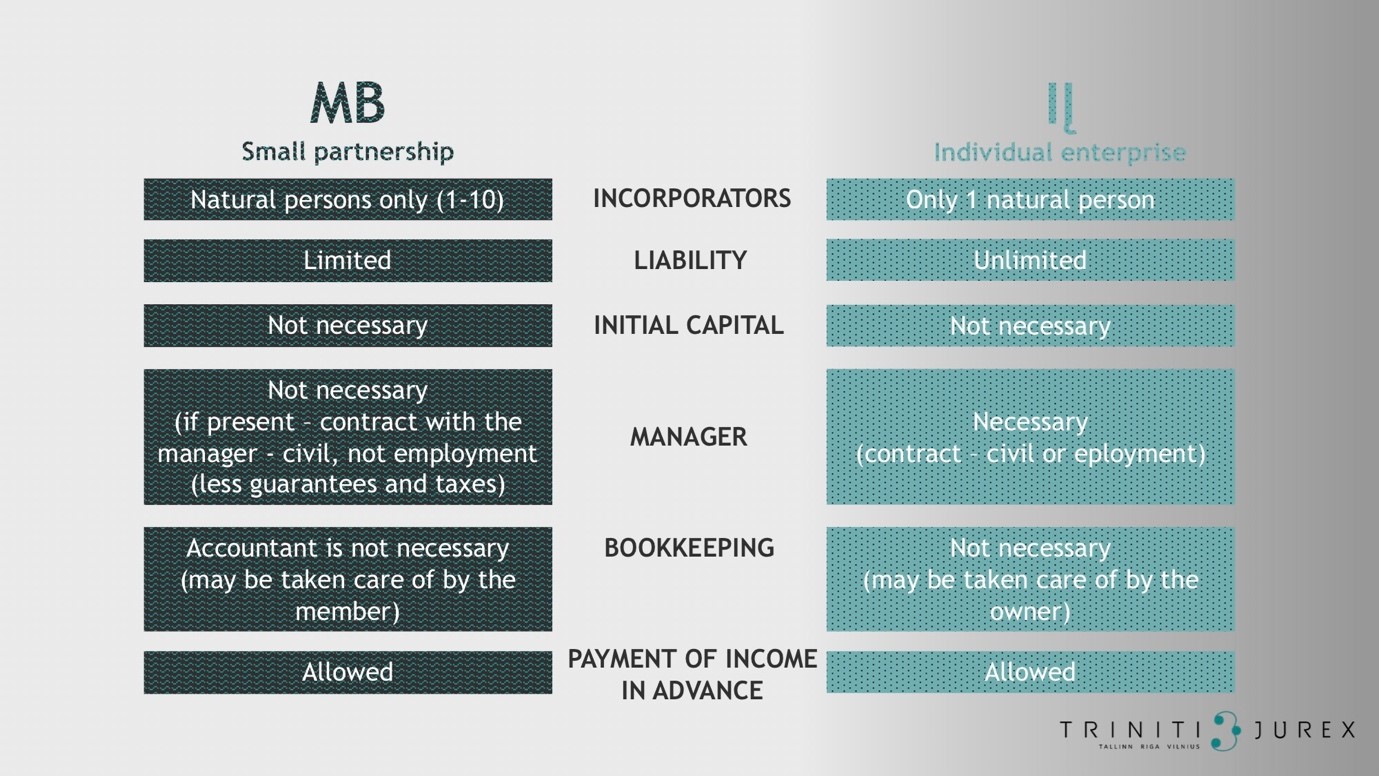 What are the legal requirements for a foreigner wishing to start a business in Lithuania?
There are different requirements for incorporation and for carrying out a business in Lithuania. No additional requirements apply to foreigners willing to establish a business. However, certain limitations apply in terms of the procedures that can be used when incorporating a company. E.g., foreigners, who do not possess a temporary residence permit to live in Lithuania, are not able to use different electronic services, e.g., to incorporate a company online, to open bank accounts online, or to declare taxes in Lithuania.
In order to carry out business activities in Lithuania, a foreigner may either be physically present in the country or conduct business remotely. In the former case, a national type D visa or a temporary residence permit is needed while in the latter case such a requirement not always applies, e.g., if a company manager from a third country works remotely, a temporary residence permit is not needed. At this point, it is very important to prepare the employment contract properly, clearly indicating that the manager works remotely.
What are the most common mistakes related to the incorporation of a business in Lithuania? What are the main reasons for these mistakes?
The most common mistake is the wrong choice of a legal form. This does not come as a surprise because the regulations differ depending on the country so it's natural that people may not know the differences between these forms and chose a form that turns out to be unsuitable for the objectives of the entrepreneur. We have also noticed that mistakes are made when assessing the market, competitors and risks and in some cases, migration requirements are not met, i.e., there are indications of illegal work when foreigners are being employed without complying with the employment procedures, e.g., no written employment contracts are entered into, foreigners work without work permits, foreigners carry out other activities without a permit, the employer does not inform the relevant authorities about the beginning or end of the employment relationship, etc. Such negligence of employers may not only lead to fines for each illegally employed person but also result in losing various rights such as state subsidies, which is extremely relevant during the lockdown.
What would be your advice to foreigners wishing to start a business in Lithuania?
First of all, the decision should be conscious and motivated. Therefore, it is important to consult with a lawyer and an accountant and to gather as much information as possible before initiating the incorporation procedure. And of course – believe in your product and make sure that the business model eases the launching procedure instead of causing problems.