The challenge for early-stage startups: how to put together a successful team?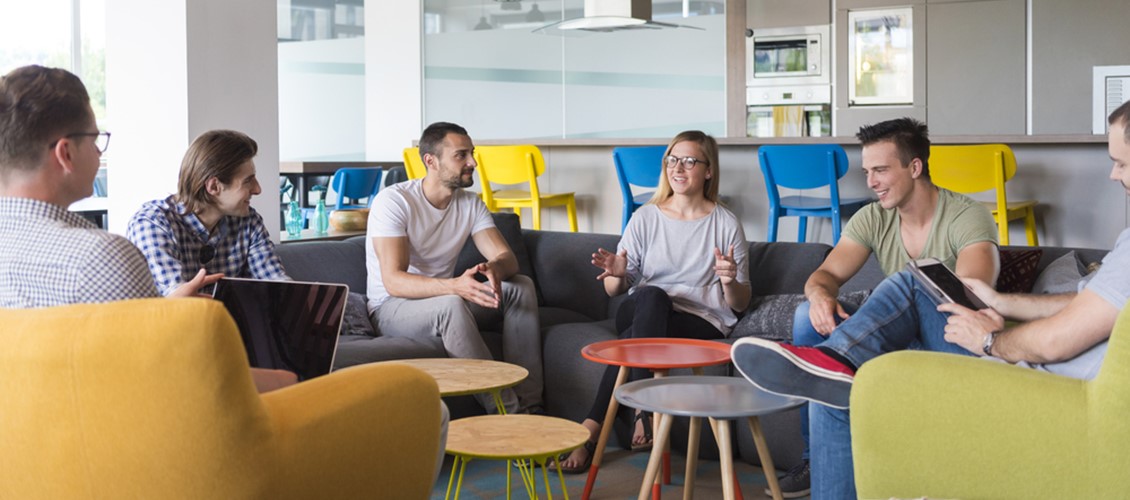 One of the main reasons for the success of a startup is a great team. Studies have shown that about 60 percent of all failing startups faced problems among the founders. According to Lijana Valančienė, "TechHub" pre-accelerator mentor at the Agency for Science, Innovation and Technology (MITA), even when it is said that startups fail due to unmet customer needs, it means that the team simply failed to discover, understand and respond to them.
"Forming the so-called "right team" at an early stage should be a priority. It is the founders who will have to develop and bring the product to market in the shortest possible time and with little resources. The team will also have to overcome challenges, work hard, devote a lot of time and fully dedicate themselves to implementing their idea. Therefore, a team of reliable and professional people is needed", says L. Valančienė.
According to her, in addition to the professional skills of team members, in the early stages of a startup, people's personal qualities and traits related to trust, motivation and dedication are equally important. The reason for this is that the ambitions, professionalism and skills of the co-developers will depend on the decision-making and implementation, the mobilization of the necessary resources and the market penetration of the product.
According to the mentor, no one can predict exactly which startup will be successful. However, it is possible to analytically evaluate its potential based on the 5 most important characteristics that determine the success of an early-stage startup team or apply them when building your team.
Previous business experience
The experience of the team members is considered to be the criterion that has the greatest impact on the success of the startup. "As representatives of venture capital funds emphasize, they tend to invest in startups whose founders have previous, even unsuccessful, experience in the development of startups. It is entrepreneurs who have seen the ups and downs of the startup world and know how much and how to work, what to expect and how to behave in uncertain situations," says L. Valančienė.
Optimal team size
According to the mentor, the optimal number of team members is 2 or 3 founders. "As Dr. Houston, the director and founder of Dropbox, has said, it is possible to raise a child with one of the parents, but it is much more difficult and requires a lot more from the person to achieve the same result. It is also explained rationally – one founder may not have enough competence, he may get tired, disappointed, get sick", she says. That being said, teams with too many members due to potential disagreements and divergent visions can also be programmed to fail.
Experience in a specific field
"Gaining experience in the specific industry in which you are developing your startup, knowledge of the competitive environment and consumer behavior will help you discover and better understand your customer's pains and needs and make the right decisions to meet them, saving resources and shortening the development time", says the mentor, emphasizing that the team must include at least one professional in the field. The ideas that startups often come up with arise when working in a certain field and discovering problems that can be solved by innovation.
Knowledge of technology and business management
For most technology startups, it goes without saying that a strong team of technology developers is needed to succeed. This is undoubtedly very important, but it is not enough: "No matter how great your technological solution may be, customers do not knock on the door themselves, so you still need to know who will buy it, how much and how. Teams with technology and business management backgrounds are more successful in securing external investment."
Motivation and dedicated time
"The time allotted by each founder to the startup must be at least 40-50 hours per week. Not all fans of an idea are true co-founders, so it's important to make sure which co-founder is willing to dedicate 100 percent to it, rather than just on weekends, holidays, or evenings, after the other job. That's definitely not enough. It is important to fully commit to working towards a common vision – the implementation of the idea," says L. Valančienė.