Managed Risk And Competitive Advantage: How Does Sustainability Help Startups Achieve Unicorn Status?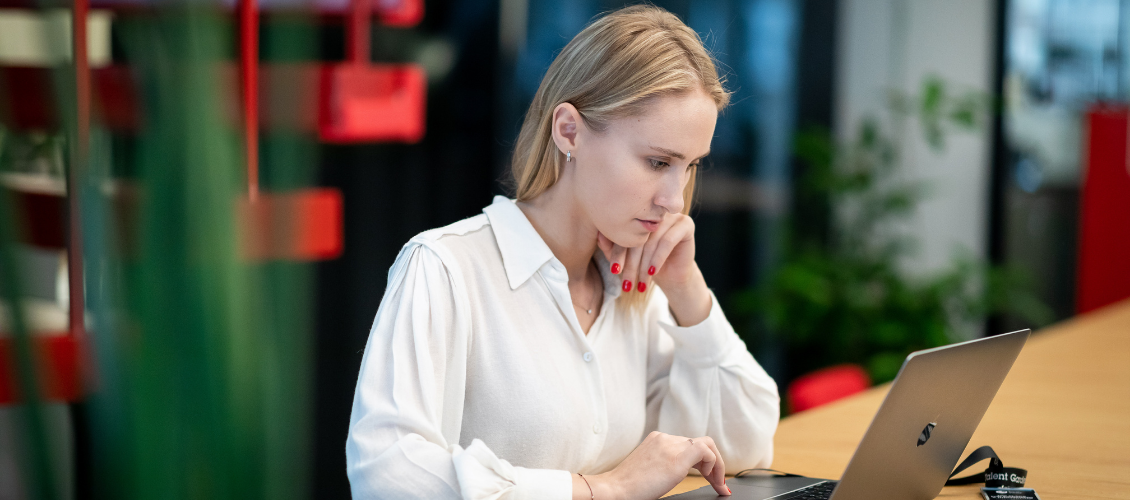 Currently, there are over 1040 financial technology, cyber security, and other startups in Lithuania. Although there is no shortage of potential for growth both in Lithuania and globally, start-ups face obstacles: some cite a shortage of skilled professionals, others point to the regulatory environment or lack of finance. These complex problems can be solved by a full-fledged sustainability strategy that attracts the attention of both investors and talented employees.
According to investment bank Morgan Stanley, almost 90% of investors say they are interested in investing in sustainable businesses. The actions that a growing number of companies are taking today will become the market standard within five years, giving start-ups investing in sustainability today a competitive advantage.
"Fundraising is still the biggest obstacle for young entrepreneurs, but investors are increasingly looking for companies that contribute to solving environmental and social problems. Decision makers used to think that a responsible approach to the environment hindered rapid business development but today sustainability is one of the most important catalysts in the startup ecosystem," says Austė Valikonytė, co-founder of Sustain Academy.
According to A. Valikonytė, finance is also an expression of sustainability, but it is not primarily about attracting as much investment as possible or simply being profitable but more about having a sustainable business model that can withstand challenges and continue to operate as circumstances change.
"The startup business model is all about solving a specific consumer problem, which is why so many businesses create innovative products that make everyday life easier. On the other hand, climate change, pollution, or social inequalities are also 'everyday consumer problems, and a business' commitment to solving them raises the value of its product in the eyes of its customers," stresses the sustainability expert.
Competition not just for consumers or investment
Investment alone is not enough for startups to bring an innovative product to market. Only a team of highly qualified and skilled professionals can create something that has never been attempted before in a short timeframe. With demand outstripping supply in a dynamic labor market, startups compete for attention by offering higher material rewards and emphasizing the meaningfulness of their activities.
This trend is particularly evident among the growing number of Generation Z in the labor market. According to Deloitte, young professionals expect not only creative freedom but also adherence to ethical standards and corporate accountability for its promises.
"A company's commitment to tackling global challenges, contributing to stopping the climate crisis, or reducing pollution can be a differentiator for an employer and attract young talent. But it won't be enough to make empty promises or to have a recycling bin in the office kitchen – a startup will have to back up its actions with concrete actions that will feed into both the company's strategy and annual sustainability reports," notes the co-founder of Sustain Academy.
Sustainability programs businesses for growth
The Harvard Business Review estimates that 70% of consumers want to buy goods and services from sustainable businesses, and the European Union's Green Deal targets over €1 trillion over a decade to develop a sustainable economy. Trends show that business sustainability will become a necessity in the next five years, so businesses that invest in sustainability now will be able to reap the rewards earlier.
"Sustainability measures are sometimes thought of as a cost of doing business, but in a changing context, they are becoming an investment that delivers greater business efficiency and lowers costs. For sustainability to work, it needs to cover as many different market areas as possible – from retail to energy, from transport to education. Sustainability should be understood as a kind of network or system, where a change in one segment leads to a rebound in another, thus amplifying the results several times over," says Valikonytė.
The energy sector could be taken as an example of sustainable development. No industry can operate without electricity or other forms of energy, so the use of renewable sources or other steps towards sustainability has an impact on the whole economy. So startups should not forget that their sustainability is not only measured in terms of the risk-proofness of their business model or their internal initiatives, but also in terms of the partners they choose to develop the business. If they are unsustainable, the startup's contribution to a sustainable economy will also be lower.
"The United Nations identifies as many as 17 Sustainable Development Goals, and they are certainly not all about ecology or climate change – poverty reduction, gender equality or access to education are also important. Therefore, every startup can discover and contribute to a sustainability perspective that is close to its heart – the more different areas of sustainability that a startup can bring to its horizon today, the more prepared it will be to meet the challenges of tomorrow," says the co-founder of Sustain Academy.
Tips on how to apply sustainability principles to your startup:
Start small and every day. Encourage recycling in the office, have a vegetarian or vegan lunch with colleagues once a week, and encourage your colleagues to switch from their car to another environmentally friendly vehicle.
Develop a corporate sustainability strategy. There is no shortage of examples of what to include in this document – the UN's 17 Sustainable Development Goals, the GRI standards, ESG indicators, or the requirements of the B Corporation certification. Don't forget to set ambitious but achievable strategic goals, from pay to specific targets for reducing carbon emissions.
Be accountable to your stakeholders and encourage them to be the same. Your customers, employees, and investors are not only the engine of your business but also fellow citizens and inhabitants of the same planet. If you collectively create a positive impact, share what you have done for the environment or society. One of the most commonly used formats is annual sustainability reports (such as GRI Sustainability Report or Global Compact) which summarise economic, social, and environmental sustainability achievements.
_________________
Sustain Academy – the first sustainability academy in Lithuania. Established in cooperation with independent experts, academics, and business representatives.
Sustain Academy is happy to open a call for a Sustainability training scholarship. This year Sustain Academy has decided to dedicate scholarships for startups in order to encourage the growth of sustainable businesses. Deadline: 30th of September. Apply here: shorturl.at/bctQW