How to Attract TOP Talent to Your Startup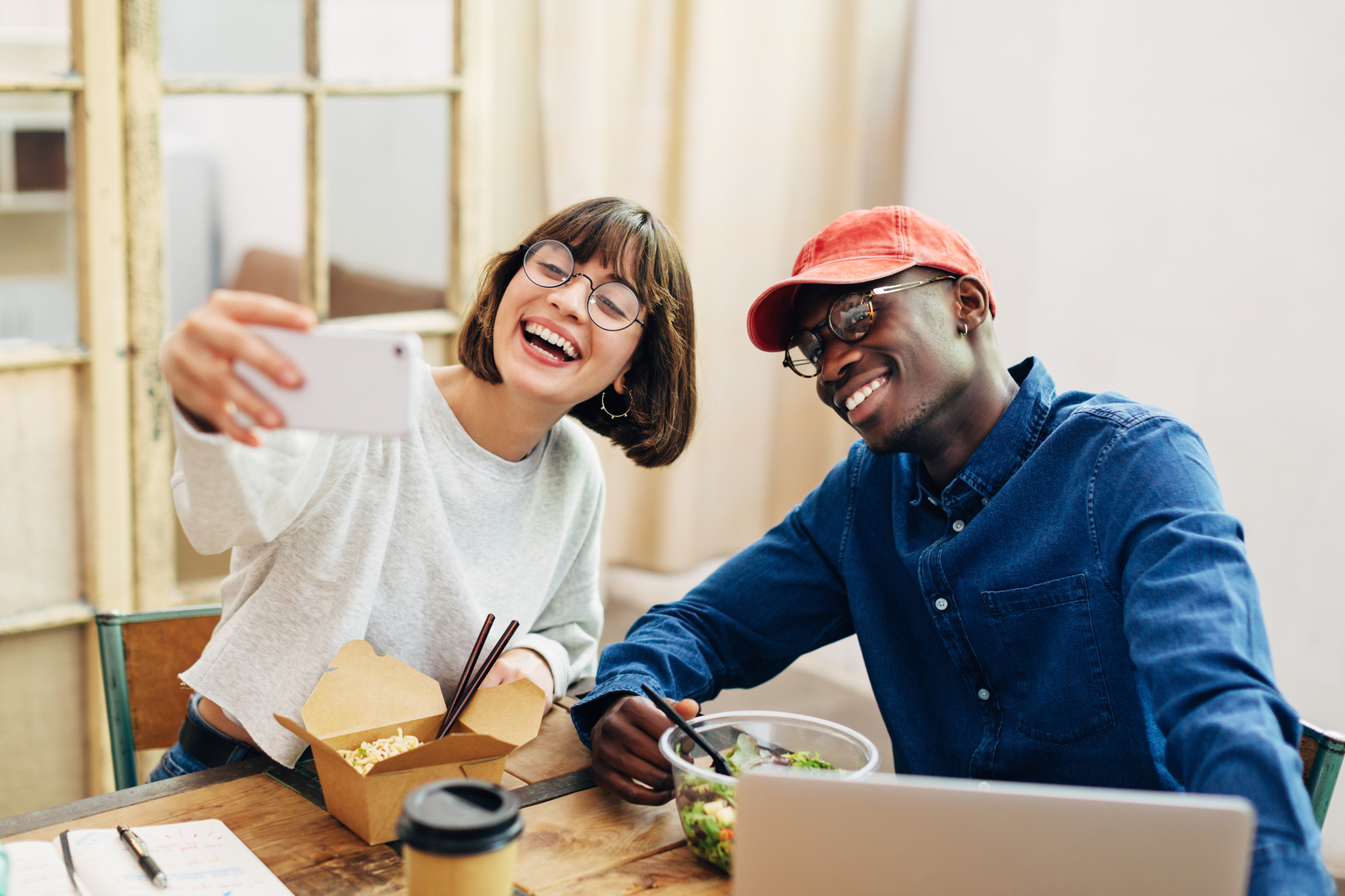 Your company may be on the small side, but your ambitions are big. Your business idea may be new, but your dreams go back much further. Precisely because of this, you need to bring the brightest people in their field together to realise your goals and take one step closer to the 'unicorn side'.
Yes, we're talking about startups and how to attract the best talent for continued success. 
Here are some tips and ideas for attracting and also retaining talent at your startup. 
Have a mission, have a goal, have a dream
"Do you want to sell sugar water for the rest of your life, or do you want to come with me and change the world?" This is what John Scully, President of Pepsi at the time, was asked at a job interview with a newbie startup in 1983.  
After turning Pepsi into one of the world's most successful brands, Scully surprisingly accepted the offer and started working at this startup. That company was Apple. His new partner and also the interviewer who asked the previous question was Steve Jobs.
When your startup has a goal, a mission and a vision, it's more likely to attract the right talent. In addition to other factors like salary, reputation and perks, what acts like a magnet for most people is meaning. Aren't we all looking for something meaningful in what we do at work as well as in life?
If your startup has a mission and you manage to externalise it through your communications, people will see it and simply want to be part of this dream.
Would an example be great? Here is an open line from Bolt!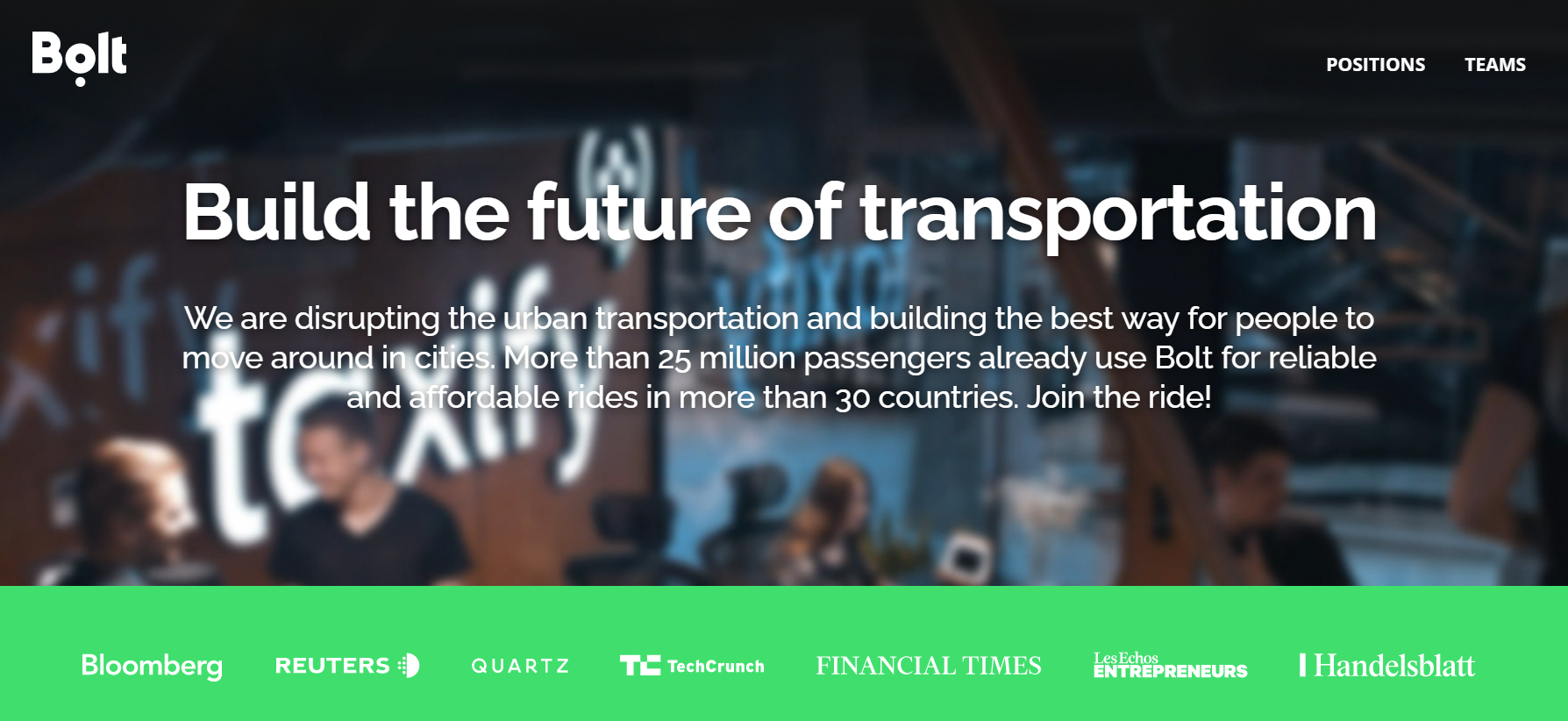 Make your company culture fun and engaging
Let's be honest. Would you want to come to the office every day and work with your team if you were an employee at your startup? If you were a remote worker, would you open your laptop every morning with the same joy and delight?
The key to attracting the best talent as well as retaining it is creating a relaxed, engaging, and fun workplace, where people are free to express their ideas and can learn from each other.
If you encourage your team with inspiring and challenging projects to give their all to, the outcomes would be amazing. You'd be surprised to see the real potential of your own team. 
You can see examples of fun and an engaging work environment here in Scoro's Instagram account.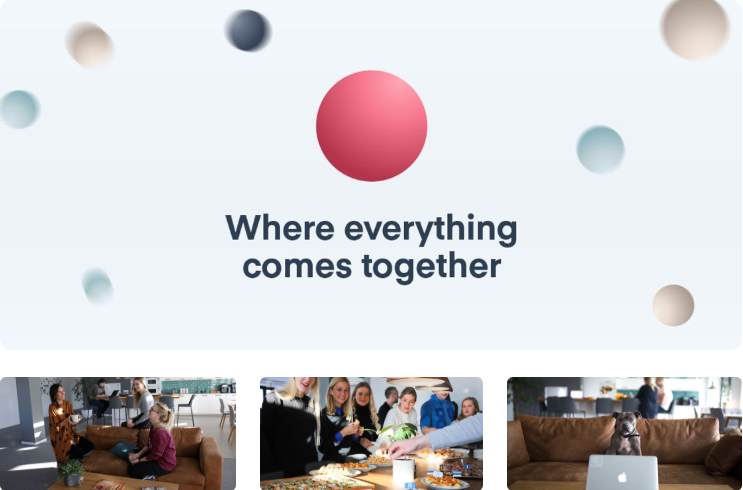 In their job posts, Scoro shares photos from the office life; the Scoro team having fun, enjoying delicious snacks, and an office cutie working with them.
Perks, perks, and perks
If you're a startup owner or a co-founder, this won't come as a surprise to you: one in three millennials prefer working at startups, and they choose startups over big corporations.
For generation Z and millennials, the usual suspects that come along with a successful job offer such as a competitive salary, private insurance, and vacation time are not really that enticing. They are looking for a work environment where they can express their creativity more freely and can find a space to relax and have fun in too. 
This leads us to the colourful world of perks.
To attract talent and always keep the happiness level high, be generous and creative at offering perks to your current and future team. They may be sports, education, flexible hours, team events, free food or anything that will add to the physical and mental health of your employees. 
If you're curious about what the companies on MeetFrank are offering as perks, have a look at our insights page. Estonian companies hiring software engineers are offering the perks below nowadays:
The more perks you offer, the more your team will act as the chief evangelists of your startup and sing its praises.
This is what Kodan, a Finland-based company specialising in web development and interface design offers its employees: extensive dental care, insurance benefits, remote work, and flexible working hours and tuition reimbursement for those looking to advance their education.
This brings us to the next topic which is…
Let your startup culture and goals be heard
Are you using your communication channels effectively? Are you just posting news about your products or also including some fun and insightful moments from the office?
Social media isn't just for fun anymore, especially for startups. Successful use of your communication channels enables you not only to find new customers but also attract new talent. 
Here is an example of TransferWise and how the company is using their Instagram account.
In that sense, every platform is valuable.  Adding a couple of fun photos that reflect your startup culture to your job posting on the MeetFrank app can significantly increase your chances of getting noticed by job seekers. 
Keep this in mind before posting any offers. Talking about job offers…
Make your offer attractive and engaging
A job post is a great opportunity for you to express your startup's mission, vision, and work culture. This is the place where you can freely talk about your company values beyond sharing information about the position. 
So, seize the opportunity; tell job seekers why this role and company will be the best choice for them and what you're offering them.
Make your startup's value proposition clear, drive excitement, so job seekers will want to learn more about your awesome company. And always add some fun elements like engaging visuals.
Be creative in the text and be generous in using photos that show what is waiting for the lucky candidate at your startup. Have a look at our blog post on how to add an outstanding job opening to MeetFrank for more tips!
Want to see a successful example? Here is an example from MeetFrank!
Hire great talent to attract more talent
Great minds attract each other. The more bright people you have in your team, the more will want to be part of it.
So, they can learn from each other and grow together. The best talent not only adds to the company brand but also contributes to the motivation of the whole team and helps attract more talent.
Your startup is more than your product, your site, or your communication channels. You have the chance to define it with your people as well.
Hire through innovative channels
Today, traditional companies are trying to find ways to compete against mission-driven startups and taking after their approach to innovation and creativity. 
So, why not be outstanding and innovative in everything you do, including the recruitment channels?
As the Canadian philosopher, Marshall McLuhan put it, "The medium is the message". Where you share your job posting matters as much as what you say there.
Experiment with different platforms discovers where the best talent comes through and see how many qualified applicants each channel brings. The idea is, if you hire through innovative channels (one of which is MeetFrank ✌️), you increase your chances of reaching out to the best talent out there!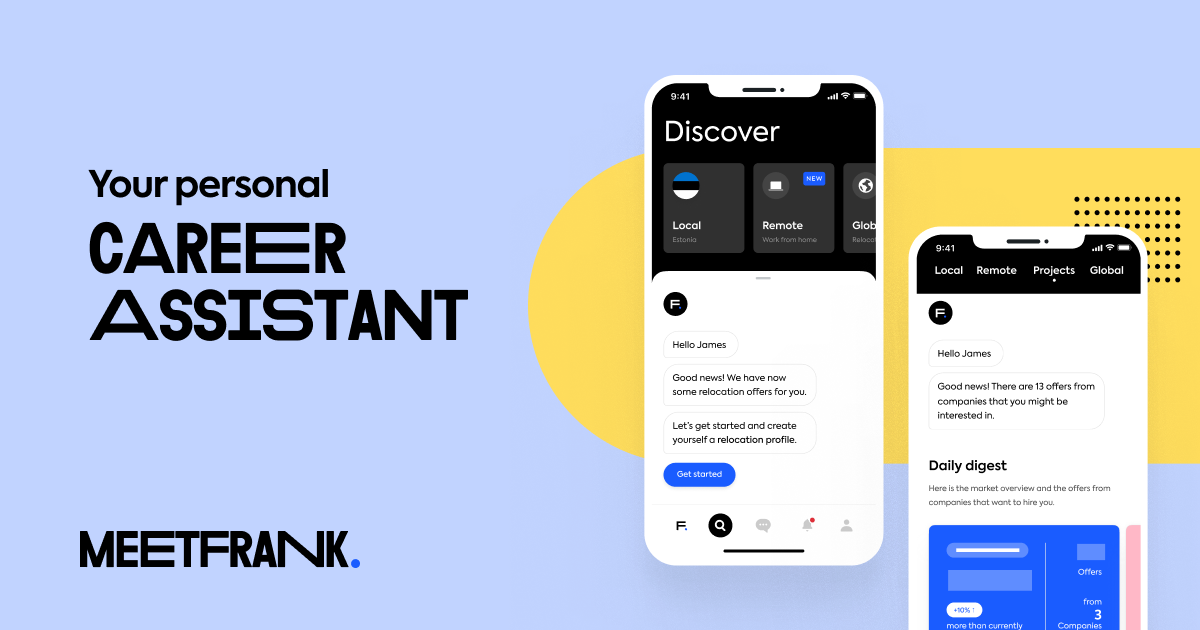 50% off on all plans until the end of 2020 for all new sign-ups
As of today, MeetFrank is collaborating with 427 number of startups from Estonia and Lithuania to the US and the UK. 68 of them are game-changers from Lithuania.
Since its foundation in 2017, we have posted 2054 job openings for startups in various industries. 
Companies such as the Estonian unicorn Bolt, Microsoft, Monese, Whatagraph, KEVIN, and Zyro are already hiring top talent with MeetFrank.