Cybercrooks frequently target startups and small businesses: Here's what you need to know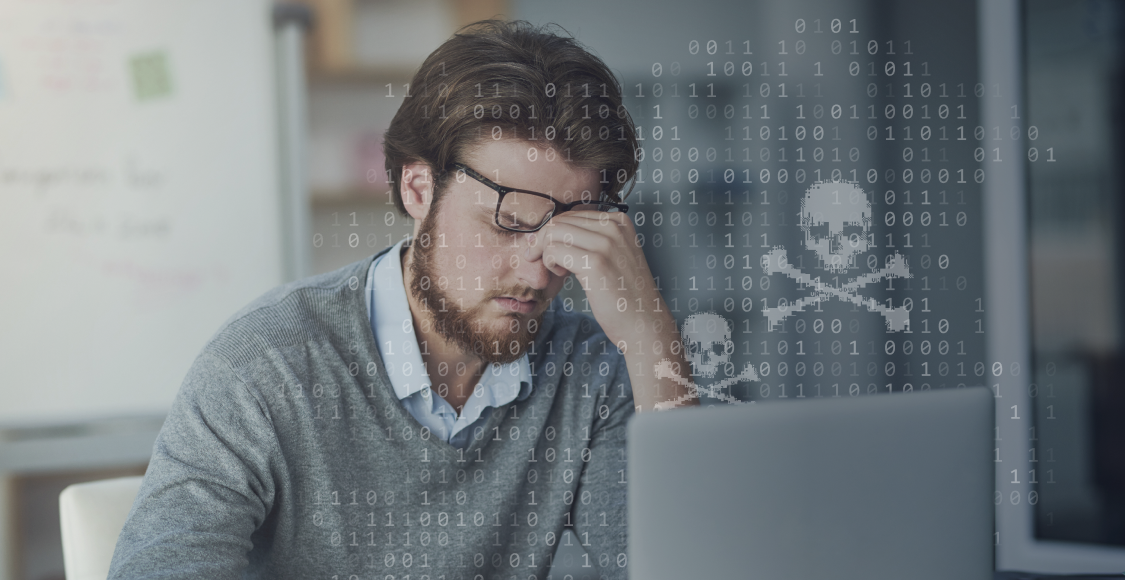 Did you know that today, cybercrime is the most lucrative criminal activity? Or that a recent report found that small businesses are three times more likely to be targeted by cybercrooks than large businesses? But why is all of that happening, and what do startups need to do to be successful in today's highly competitive digital economy? Let's find out.
What do the numbers tell us?
Cybercriminal activity is on a constant rise. For businesses starting out today, it is critical to realize that cybersecurity is integral to any business model if it wishes to succeed.
According to Accenture's Cost of Cybercrime Study, 43% of cyberattacks are targeted at small businesses, while only 14% of targeted small organizations are prepared to defend themselves. Verizon found that 61% of small businesses experienced a cyberattack last year. While not all attacks were successful, the finding highlights the scale of the issues that small enterprises have to face.
For a small business experiencing a cyberattack means disruption of normal operations, reputational damage, and financial losses. IBM reports that the average cost for a data breach rose by 2.6%, from $4.24 million in 2021 to $4.35 million in 2022. Cybersecurity ventures estimate that the global costs of cybercrime, in general, will reach $10.5 trillion annually by 2025.
Why do cybercrooks target startups and small enterprises?
There are two main reasons cybercrooks increasingly target new startups and small businesses in general.
First, many companies just starting out have a somewhat backward attitude, thinking they are too small and insignificant for any serious cybercriminal to target them. In the eyes of a hacker, such an attitude is a gift. It's everything that they are looking for in a potential victim. It allows for an element of surprise. Such attacks also don't require a sustained effort and are essentially easy pickings.
The other major reason for cybercrooks setting their aim at small businesses is the obvious lack of resources. Because new companies are just starting out and have to consider many moving parts for an operation to function, it is not surprising that the main challenge they face is resource allocation. Cybercrooks are well aware of that and realize that startups and small enterprises with less sophistication in cybersecurity practices and maintenance of IT infrastructure are easy pickings. Startup and small business owners must understand the reasons behind being targeted and constantly remain aware of their security standing if they wish to run a successful operation.
Proper security means success in today's economy
While it's natural for new startups and smaller operations to feel overwhelmed by the ever-increasing demands of cybersecurity, it is important to understand that these days, cybersecurity stands for more than protection.
Having all the necessary security checks in place is critical if you want to maintain a secure perimeter. However, cybersecurity has another side. Look at security as your competitive advantage rather than just a resource-sucking idea.
A new startup on the block can use its security strategy as a marketable asset to attract customers. These days, consumers tend to favor organizations with high security standards as they are aware of the amount of their data that an average business handles. Investors might also find it easier to plug money into a new venture when they firmly know that the company takes security seriously.
Finally, meeting compliance standards with a proper cybersecurity infrastructure can open up new partnership opportunities and revenue streams. For any company starting out, that's a chance they should not pass.
Bottom line
Cybersecurity is one of the most difficult challenges that new organizations have to tackle. It can be overwhelming even to devise a strategy because it involves extensive analysis of the available infrastructure, potential threats, and costs. Sometimes just starting out can be a challenge.
If you're looking for tips on how new startups can implement good cybersecurity practices, here's a recent entry covering the topic.
To help new startups on the block overcome hurdles in their cybersecurity journey, Startup Lithuania has partnered with NordPass — a platform where your company's digital wealth is secured and managed. Take your first steps in your cybersecurity journey with a free NordPass Business trial with live expert consultations, a dedicated account manager, and other great benefits that NordPass offers. Learn more and claim the offer here.