Waste-Free World Challenges
Unilever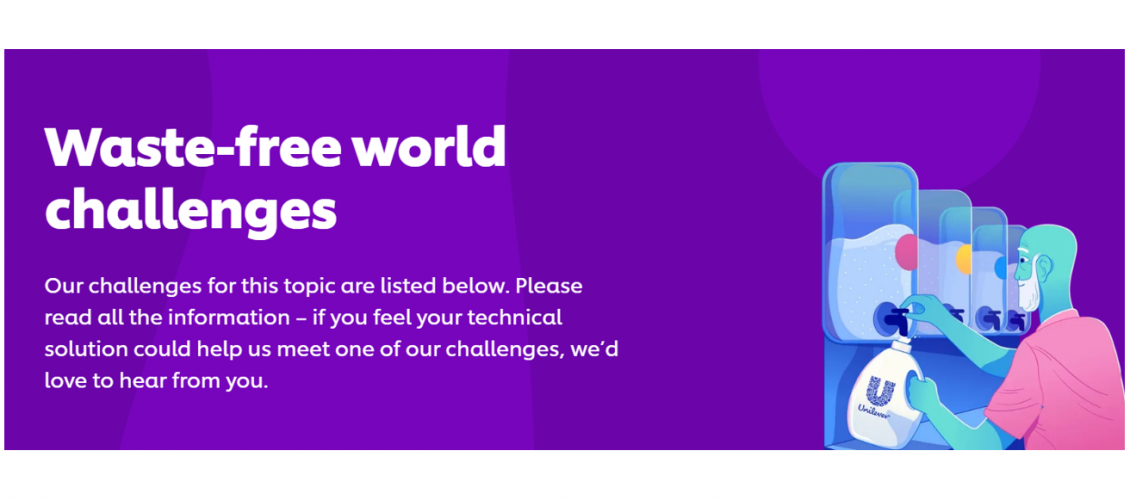 Plastic has its place and that place is not in the environment. We want to keep this valuable material where it should be – in the circular economy, where it can be reused, recycled or composted. Unilever has a clear strategy: Less plastic. Better plastic. No plastic. We're accelerating our efforts towards a more circular economy for plastic and other packaging materials.
At present, Unilever has 5 needs to address in this space:
Sustainable packaging (dry foods)
Sustainable packaging (ice cream)
New routes to improved quality post-consumer recycled plastic
Carbon neutral or regenerative packaging
Improving recyclability of aerosol deodorant packaging components
If you have a technology that addresses one of these challenges please submit your solution here. 
Deadline for Applications: Indefinite