myEUspace Competition
EUSPA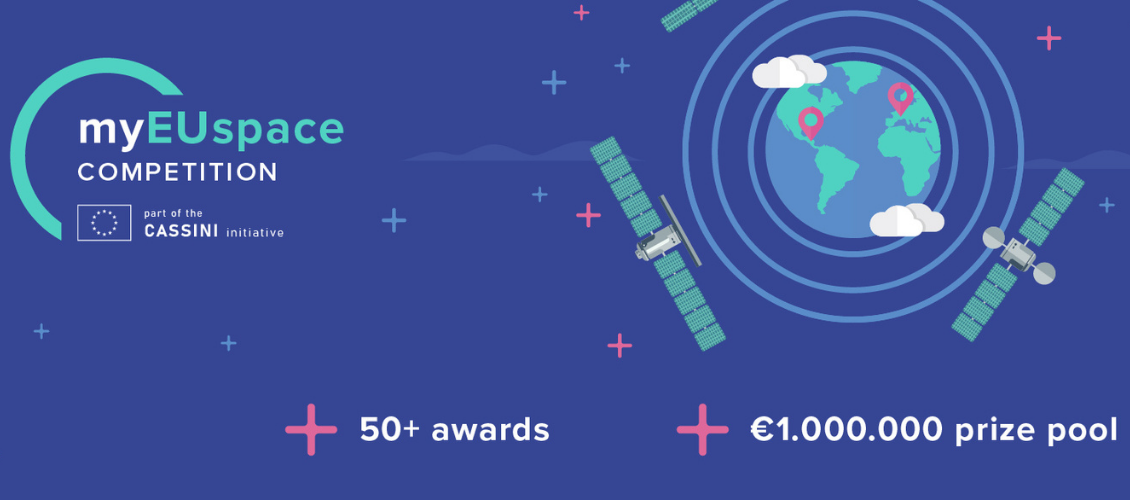 The EUSPA – EU Agency for the Space Programme, is organising the #myEUspace competition. The objective of the competition is to support the development of innovative commercial solutions – such as mobile apps or hardware-based solutions for example wearables, asset management and tracking solutions, robotics etc. – that are leveraging EU Space data from Galileo and/or Copernicus.
The competition will be organised in two tracks:
Track 1: From Idea to Prototype/Customer validation
Track 2: From Prototype to Product/Market entry
Important note: Each team can apply to one track only for the same idea.
The two Tracks will be executed in parallel and independently. The choice of track should follow the maturity stage of the solution at the time of the proposal's submission.
More info about the competition and 🥇 Prizes 🏆 ➡ HERE.
Deadline for Applications: 15 November, 2021