Task and Defect Management solution that helps to manage clients, tenants, suppliers, staff and locations
Einpix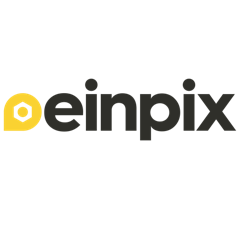 Task and Defect Management solution that helps to manage clients, tenants, suppliers, staff and locations
Being fast and simple, Einpix is used on daily basis by construction, retail, manufacture, service, property companies etc, to manage their communication with workers, clients, tenants, suppliers – in order to administrate locations or manage defects. Solution includes web and mobile applications; available in English, Lithuanian, Russian and Polish languages. Appreciated by its customers from Lithuania, Latvia, Estonia, Georgia etc, Einpix was mentioned during TECHNOPELNAS and EXEX conferences, as well as nominated for "Best Mobile App 2018" by LOGIN. Improve your work efficiency and customer's satisfaction from today!
For more information contact here: sales@einpix.com
Visit the official website.