Attention Insight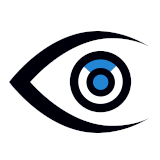 Improve your design performance with design analytics based on AI
* For higher conversion rate
Compare multiple designs, see which object attracts the most attention and together with your design team improve marketing KPI's.
* For better product performance
Learn how users engage with designs, A/B test, improve user experience, measure against your competitors and make data driven decisions.
*For user-centric design
Implement user testing in minutes, see how they would react to different layouts and easily prove your design decisions to clients.
Register before May 25th and use Attention Insight platform for FREE for the first 2 MONTHS.