Startup Academy 2.0
Genesis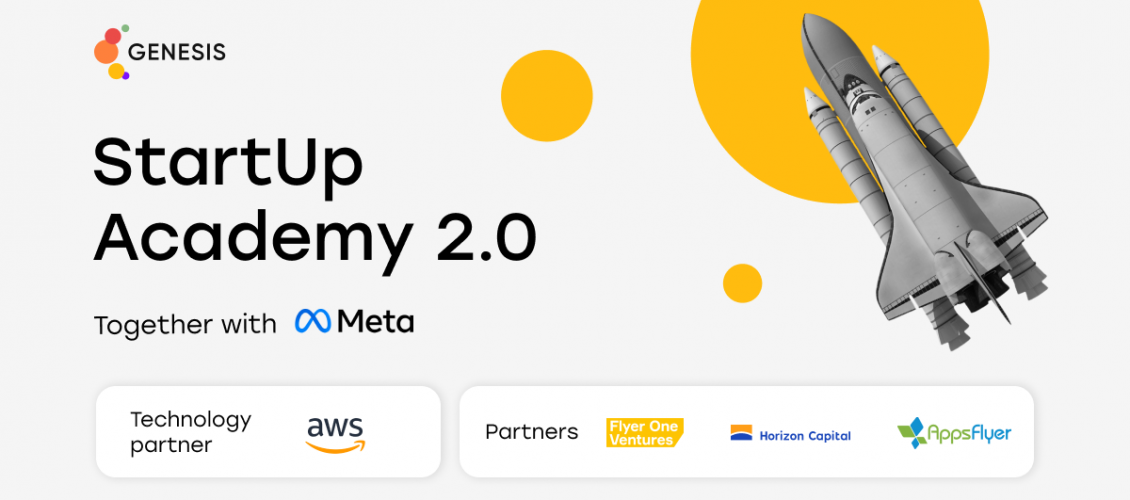 Genesis StartUp Academy 2.0 Together with Meta — is a free two-month online program for IT entrepreneurs and С-level executives from Central and Eastern Europe on how to build, operate, and scale profitable tech businesses. The program will focus on business models, strategy, analytics, management, finance and investments, marketing, sales and partnerships, team and people management.
Throughout the studies at the StartUp Academy, participants will practice with real-world cases and learn firsthand about the experience of the founders of international tech companies. The speakers' list includes founders and С-level executives from Genesis, Meta, Amazon Web Services, Horizon Capital, Flyer One Ventures, AppsFlyer, Awesomic, Notion, and many more.
Furthermore, during the training, participants will attend one-on-one mentor sessions and get from $10K to $100K AWS credits for their product development. At the end of the program, everyone will be certified by Meta Blueprint and have the opportunity to pitch their startups to venture capital funds and win a chance to raise money.
The deadline for applications is July 1st. Startups with MVP in the e-commerce, edtech, media, and mobile app industries are eligible to apply.
More information and registration: here
Deadline for Applications: 2022-07-01