MIT Enterprise Forum CEE Autumn 2022
MIT EF CEE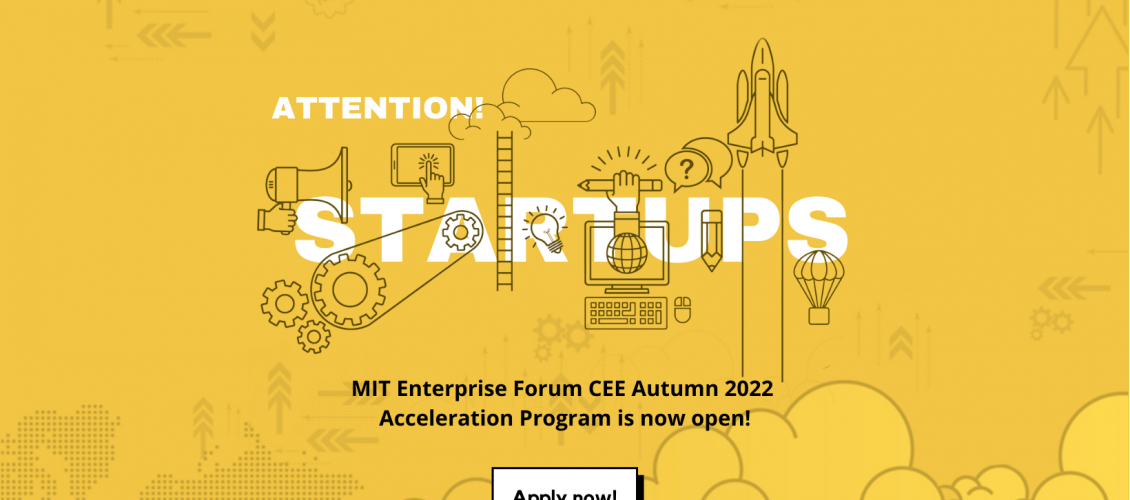 Attention Startups! The new MIT Enterprise Forum CEE Acceleration Program is kicking off again! 
 If you are an international startup – you will have the opportunity to receive up to €10,000 grant for soft-landing and up to €50,000 grant for product development and PoC with our corporate partners.
Coming up for you:
4 weeks of workshops
The practical support of over 100 international mentors from all over the world
Peer-to-peer mentoring
Opportunity to pilot your solution / product in partner companies such as Adamed, MCX, Żabka Polska, Bank Pekao S.A., PZU, Rossmann, Saint-Gobain and Unimot.
Make sure to join if you want to grow your business and you work within the following industries:
Retail & Autonomous Store
FoodTech & AgriTech,
Enterprise Software,
Fintech & Insurtech,
Sustainability,
Smart Cities,
Industry 4.0,
MarTech,
Big Data,
Health.
Become a part of the elite MIT Enterprise Forum CEE ecosystem.
Scale up your business and expand on European markets with the support of MIT EF CEE!
More information and registration: here
Deadline for Applications: 2022-06-30