MISSION42 Accelerator Programme
AREA42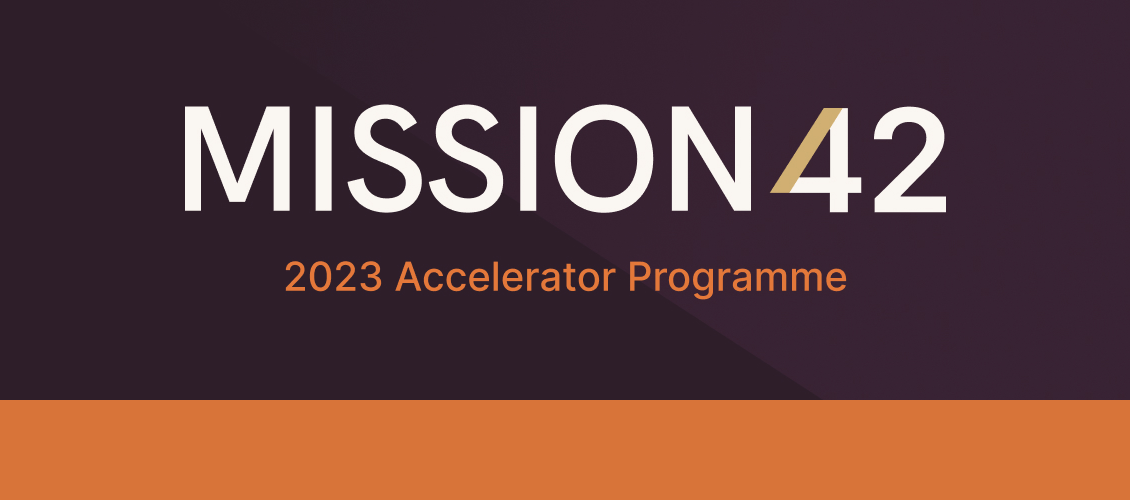 MISSION42 is AREA42's accelerator programme designed to allow entrepreneurial minds and innovators to build our next TradeTech startup from the ground up.
Our goal is to fulfil AREA42's purpose by accelerating 4 TradeTech ventures in 2023. From idea to MVP in 9 months! How?
Cohort of 4 entrepreneurially-minded duos across the EU27
Tested approach to build and accelerate startups
Tenured coaching
Managed remotely from Brussels
Competitive compensation package
Apply solo or with your co-pilot.
Are you a doer? Do you have a love for learning? This is essential as MISSION42 is a development process coached by tenured entrepreneurs. The idea is that you identify your insight and validate it during your journey.
More information and how to apply here >>> https://www.area42.tech/mission42
Deadline for Applications: 2023-02-08