Antler Berlin
Antler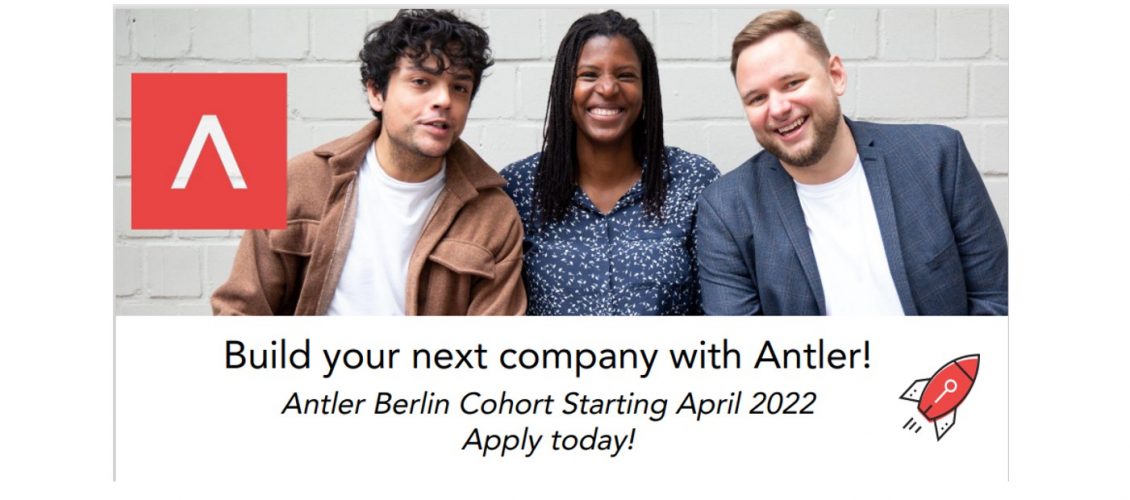 Antler is a global early-stage VC enabling and investing in exceptional entrepreneurs. In Berlin and beyond, they bring together entrepreneurs with diverse and complementary backgrounds to build the defining companies of tomorrow. Antler provides entrepreneurs with a platform across all core ecosystems in Central Europe so they can build their company in the ideal location for them.
Join their cohort in Berlin!
The Antler program in Berlin is divided into two phases. During phase one, they help you find your co-founder and validate your business idea. After ten weeks, the Investment Committee makes a decision to invest in the most promising businesses. These teams continue onto phase two, which is about building your MVP, getting traction, and preparing to raise further capital.
Start date:
Spring 2022. The first phase of the program will start on April 4th and will run for 10 weeks. The second phase will run for another three months.
What you get:
Founders get a grant of € 3,000 during the first phase. Antler invests € 100,000 for a 11.5% equity stake in each company selected by the investment committee.
You will have access to experienced venture partners, masterclasses, structured curriculum and a global network of 475+ advisors to get tailored support. Antler provides you with a strong global network of VCs and angels providing their portfolio companies with better chances of accessing the right funding at the right time.
Read more and apply HERE. 
Applications are considered on a rolling basis. Since the total number of founders per cohort is limited, the earlier you apply the better it is. 
Deadline for Applications: 2022-03-25