ZITICITY Won a Soft Commitment Investment in TechChill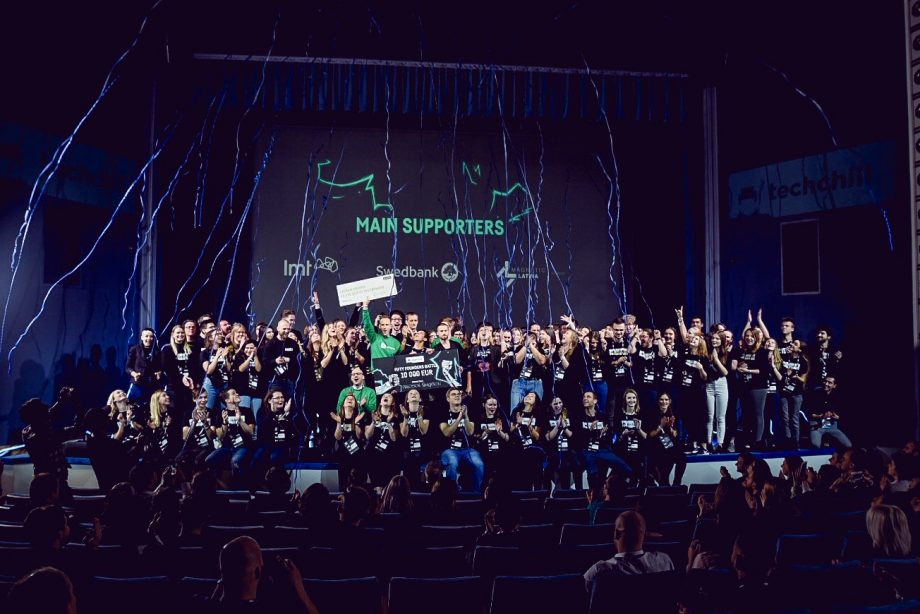 Last week Lithuanian startup ZITICITY  won a soft commitment of 50 000 EUR investment from a syndicate of 22 LatBAN members in the biggest startup event in Latvia TechChill! 
"In the end, it was a close contest between two excellent candidates for the final jury – Precision Navigation Systems and ZITICITY. The Estonian team won us over and got the grand prize due to their grand vision of a global technology deployment," said Andris K. Bērziņš, the co-Founder of TechChill Foundation and the Managing Partner at Change Ventures.
The lucky winner of the FIfty Founders Battle – Precision Navigation Systems – received the main prize of 10 000 EUR with no strings attached from the TechChill Foundation, a tradition upheld for the second year in a row. The startup is developing software and hardware solutions for precise GPS positioning and navigation. ZITICITY received a "LatBAN award", a soft commitment of 50 000 EUR by syndicate of 22 LatBAN members. A soft commitment means that the syndicate will engage in the investment negotiations with the team, and if both parties agree on investment terms, the investment is made. In case if the required investment amount will exceed 50 000 EUR the parties may raise additional funds.
The winning startup will also compete against winners of regional competitions from all over the world on May 17, 2019 in San Francisco for a $1 million investment prize. In addition, all European Startup World Cup Finalists will get the opportunity to pitch at the European Continental Finale in Prague for a 500,000 Euro investment prize.
During the semifinals on Day One, 10 startups from each of the five verticals, fifty altogether, had the opportunity to pitch their ideas on the LMT Founder stage. The seven finalists chosen by the juries to pitch on the main stage on Day Two represent five countries. From the fintech vertical – Hive Identity from Ukraine and Jeff App from Latvia, from software as a service – Ziticity from Lithuania and Kipwise from Estonia, from deep-tech vertical – Precision Navigation Systemfrom Estonia, from the impact vertical – Neuroflux from Finland, and from hardware and IoT – PowerUp Fuel Cells OÜ from Estonia.
Hive Identity empowers consumers to own, control and protects their identity while solving the ever growing fraud for business.
Jeff App is a chatbot that helps you find the best financial products for retail customers.
Ziticity is a powerful yet simple to use logistics platform that allows clients to deliver the packages to the client within one hour.
Kipwise bot helps to create and search for team knowledge directly via Slack interactions.
Precision Navigation Systems is developing software and hardware solutions for precise GPS positioning and navigation.
Neuroflex combines, visualizes, and analyzes wastewater pumping station data, reducing the need for manual work.
PowerUp Fuel Cells OÜ develops next-generation hydrogen fuel cell electric generators.