What young Lithuanian life sciences companies need most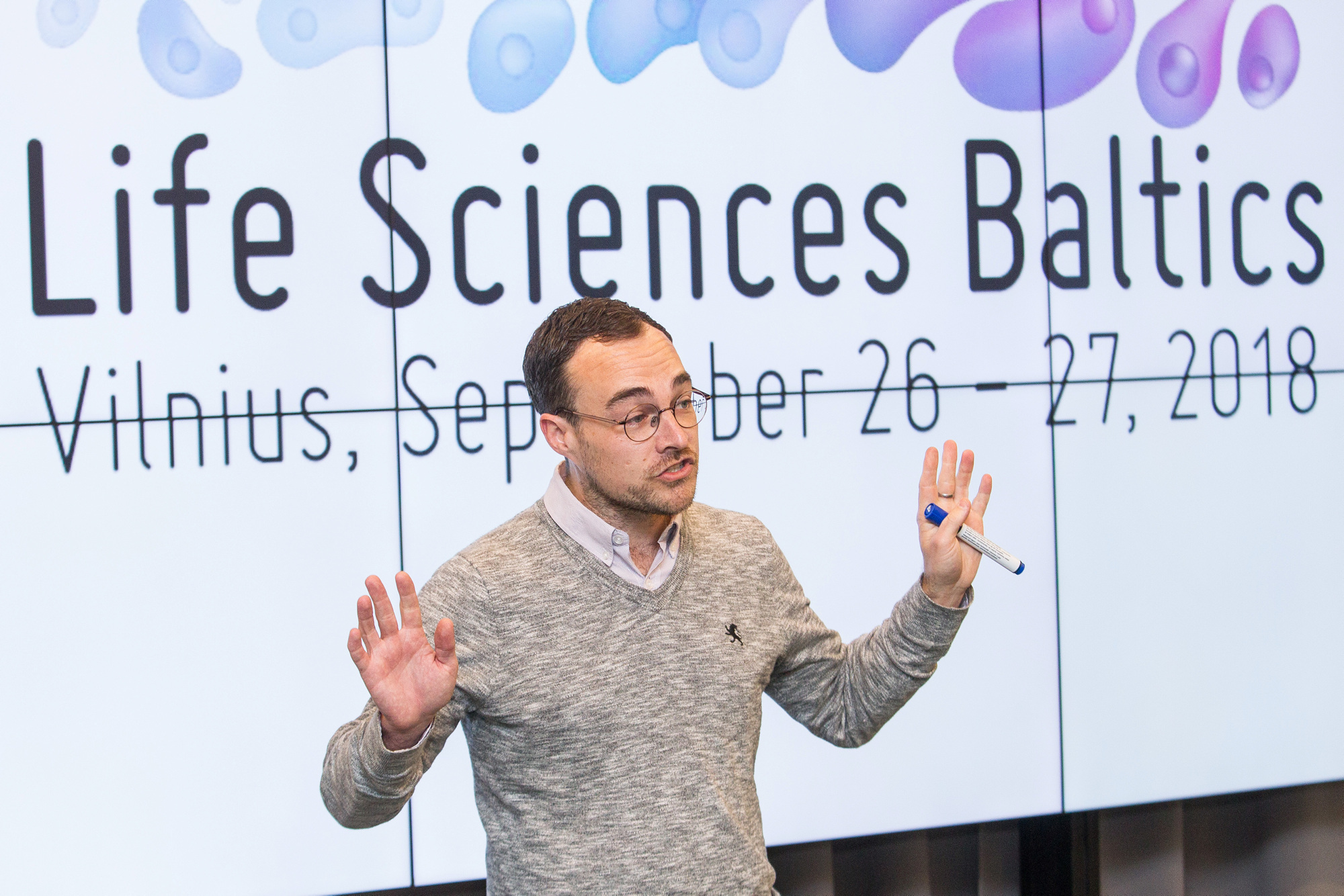 Over recent several years 7–8 life sciences spin-offs and startups have been establishing in Lithuania annually. They are developing pharmaceutical and biotechnological products of high added value as well as medical devices. The survey of life sciences companies conducted by Enterprise Lithuania in summer revealed that the development of promising companies of this sector largely depends on sufficient financing in every stage of business development.
"Within a very short time Lithuania managed to significantly develop the business of pharmaceutical and biotechnological products as well as medical devices – the annual growth pace of the turnover of life sciences companies reach averagely 19 per cent, and 90 per cent of products are exported to more than 100 countries. Yet sustainable development of the sector will be only guaranteed by a more mature ecosystem of risk and private capital market, since the survey shows that companies most often financially rely on their private capital and depend on EU funding programmes," says Daina Kleponė, General Manager of Enterprise Lithuania.
According to her, life sciences startups are fundamentally different from all other technology startups. It takes around 8-10 years to develop the products and capital investments are much higher as well. Practically all startups of life sciences commercialize research results and the different stages of the product development require different competences: scientific, product development, and entrepreneurship. "In order to stimulate the creation of life sciences in Lithuania, for this type of startups, we must first of all ensure sustainable funding and the personal mentoring in necessary fields – science, business and other", – says Ms. Kleponė.
Agnė Vaitkevičienė, the founder and Director or Froceth, the only company in the Baltic states that produces advanced therapy medicinal products (ATMPs) customized to individual patients, says that scientists mainly establish biotechnological business in Lithuania today and they find it difficult to prepare and present their ideas to business. "Cooperation between business and science has to be more active. Significant investment is needed for the development of a biotechnological company; therefore, business has to understand how these precious ideas have to be turned into profit. High risk is usually related to improper assessment of the product itself, market analysis and simply the lack of knowledge and competencies in cooperation between scientists and entrepreneurs. It is particularly difficult to find funding sources in the early stages of business development," says Ms. Vaitkevičienė.
According to her, Lithuania pays particular attention to the creation of as favourable conditions for the development of the life sciences sector as possible; however, more effort has to be exerted for the development of applied science, incubator, startup acceleration programmes and funding of companies at an early stage.
About one-third of risk capital in Europe is invested into life sciences related companies, yet sector companies slackly provide investment offers to risk capital funds in Lithuania. Risk capital company Practica Capital has so far invested in digital businesses related to medicine and life sciences: Softneta which develops a specialised medical software that improves the quality of patient care, a healthy lifestyle company OME Health, and the system of registration of doctor's appointment "My Doctor".
"We have been open to making investments into life sciences companies and we would like to have more such opportunities, yet we simply get too few offers. Within several coming years, Lithuania should feel an increased supply of risk capital from both local funds and those from neighbouring countries. It seems that the main limiting factor for risk capital funds to become involved in this sector is more associated with the number of life sciences teams, the ambitions to monetize their talent and the resulting need for funding," says Tomas Andriuškevičius, the partner of Practica Capital.
The International Life Sciences Baltics Forum, organised by Enterprise Lithuania, especially focuses on young companies and startups of the sector. Special training for life sciences startups from the Baltic states, Ukraine and Belarus is held in Vilnius on 24–25 September. The participating startups are acquainted with the basics of business model development and funding sources and are also taught to introduce their ideas to business and investors.
"The fields of biotechnology and medical engineering open up great opportunities for the establishment of startups which offer niche services to bigger companies and develop innovative technologies or products to be subsequently transferred to international players of the sector. The bigger companies also tend to acquire a startup. The programme is aimed not only at helping to improve, but also at creating opportunities to be noticed by international investors. Only with a greater diversity of instruments we may expect that innovative startups will grow and significantly contribute to the development of the life sciences sector in Lithuania," says Ms. Kleponė, General Manager of Enterprise Lithuania.
On 27 September, the second day of the Life Sciences Baltics Forum, the best ten startups will introduce themselves to investors as well as Lithuanian and foreign business and science representatives. Startups which present the best idea in the competition of business ideas "Pitch Challenge" will be awarded special prizes: mentorship at the main sponsor of the training programme Johnson & Johnson Innovation, one-week training and cooperation visit to the US biomedical cluster Akron Biomedical Corridor, and legal consultations by Rödl & Partner.
The Life Sciences Baltics Forum, to be held on 26–27 September, will include an international scientific conference, an exhibition of the life sciences sector, a programme for startups and business meetings.