YC-Backed Edtech Turing College Secures Further $1.05M In Seed Funding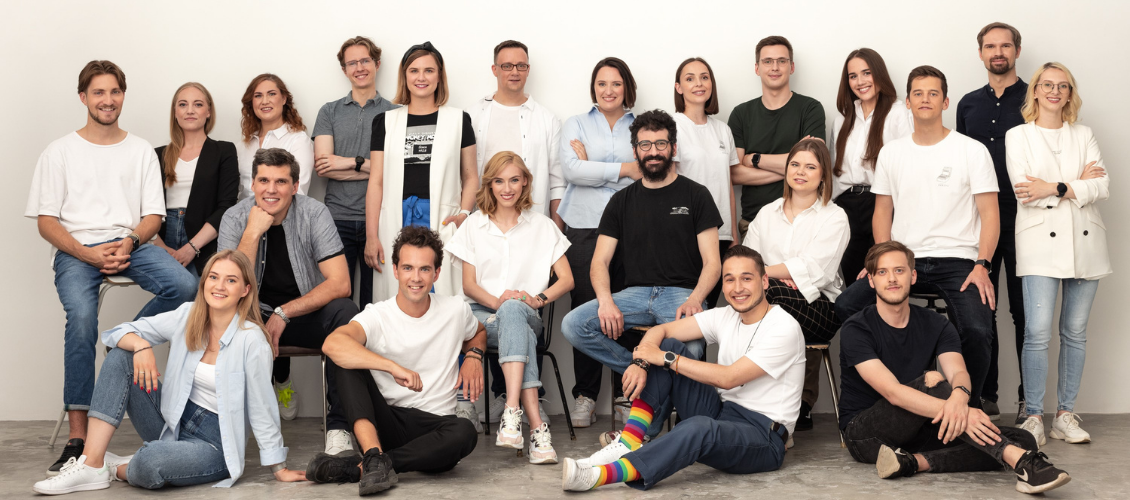 Turing College secures a $1.05 million seed round to continue the expansion of its online self-paced data science career school across Europe.
The Vilnius-based startup, which was part of the Y Combinator W21 batch, has now received $2.5 million in funding in total.
With its concept proven to work and new funding in place, the startup now plans to establish new learning communities in the Netherlands and Estonia.
The online data science career school Turing College has raised a seed round of $1.05 million. The funding round, which was led by Iron Wolf Capital and also featured Silicon Valley angel investors, will enable Turing College to expand its student base to the Netherlands and Estonia. In this way, it will continue to address a critical skills gap in data science learning and recruitment to help companies meet the ever-growing data science demand.
The European Commission states that the number of data professionals will increase to 8.4 million in the EU27 by 2025, adding 1.8 million positions in 2020-2025. It will lead to a potential data skills gap of approximately 484,000 unfilled jobs, corresponding to 5.7% of total demand.
Uptake for Turing College has been strong. Its first batch of learners commenced their studies in November 2020, and there are currently 3 different batches progressing through the course. 21% of the learners are already placed in data science roles while still learning at Turing College.
This success has prompted the startup to secure further seed funding to build new communities of its learners in other parts of Europe. The latest $1.05 million seed round was led by Iron Wolf Capital. Kasparas Jurgelionis, Managing Partner at Iron Wolf said: "We are excited to be supporting Turing College in their continued growth and development. They already have 3 cohorts and their learners are getting hired, so it is clear that the concept works. And the team has proven itself to be diligent, adaptable, and forward-thinking, so we have no doubt they will be successful in their roll out to new markets."
Spring Capital also participated in the round, as did a number of Silicon Valley angels, including Juan Benet, the founder of Protocol Labs, Outschool co-founder Mikhail Seregine, and one of the first employees at Dropbox. Since Turing College's foundation in 2020, it has now secured $2.5 million in funding. This includes $125,000 which came as part of its participation in the Y Combinator W21 batch when it became the first Lithuanian startup to join Y Combinator's accelerator.
Regarding the use of its new funding, Turing College's CEO Lukas Kaminskis said: "Our learning platform is now developed and successfully road-tested. This means it is now time to bring our offering to other countries across Europe. Initially, we will be focusing on the Netherlands and Estonia. Because we are community-based, and (conditions permitting) our program includes physical meetups and social events, rolling out our offering means building new communities of learners in the countries we are expanding to. We follow this approach because our experience, and the feedback we have received from our learners, show that having a supportive learning community is essential for success."
About Turing College:
Turing College is a data science career school operating in Europe in Europe co-founded by Lukas Kaminskis, Tomas Moška, and Benas Sidlauskas. It is a member of the Y Combinator program and has received $2.575 million in funding to date. It has launched 3 cohorts of data science learners so far, and currently has 70 learners from Lithuania, the Netherlands, Serbia, Ireland, Nigeria, and Latvia progressing through its course.
Turing College has hiring partnerships with global companies in a range of sectors, including tech, biotech, cybersecurity, and aviation. These include partners headquartered in the US (Moody's, Argyle), the UK (Satalia), Estonia (Luminor), Lithuania (Nord Security, Biomapas, Hostinger, Kilo Health, and more), and Switzerland (iSun). Through this network of hiring partners, Turing College has already successfully secured new data science roles for a number of its learners.