Wrap Up of 2022: A Great Year Full of Challenges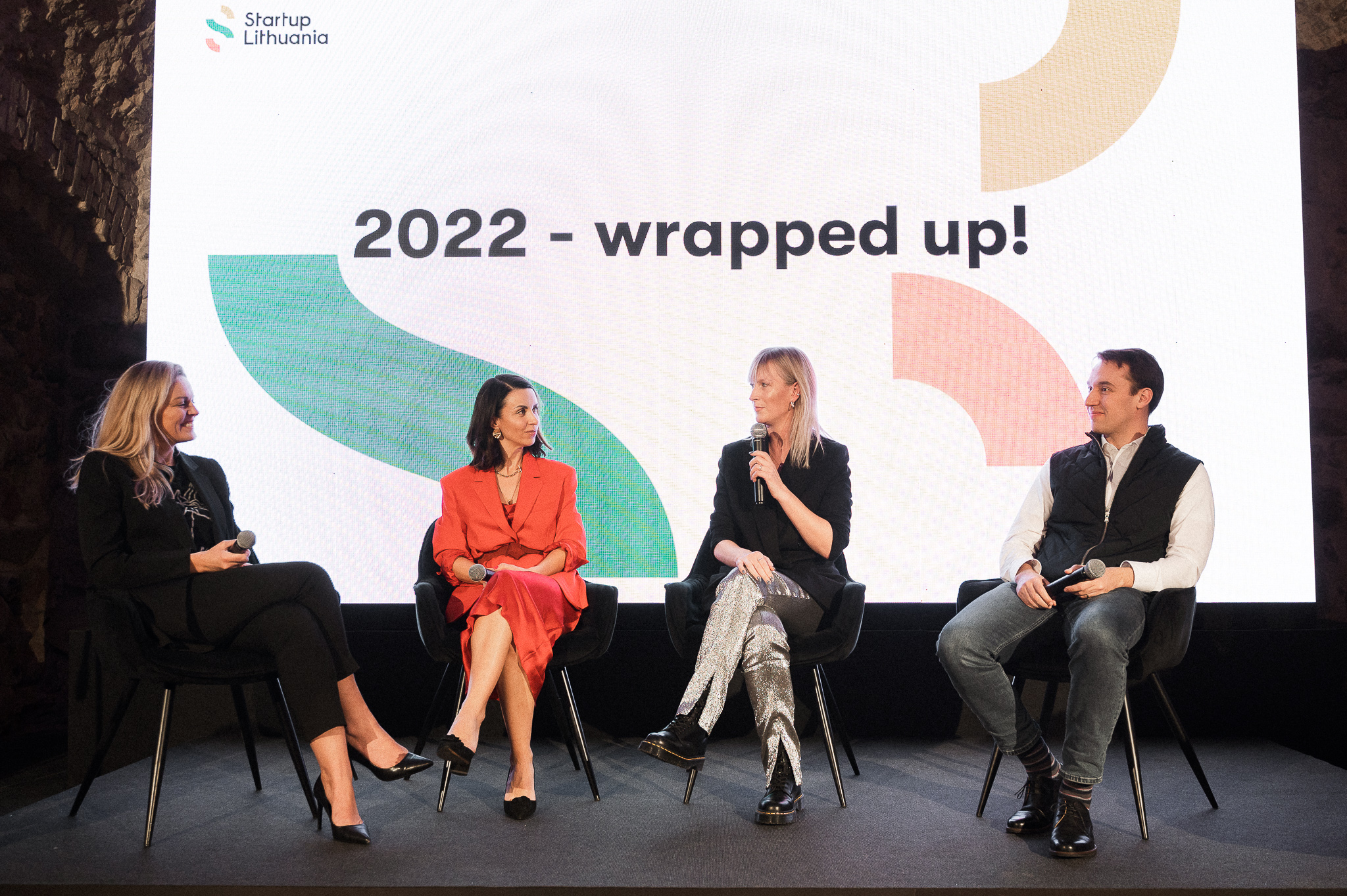 On December 8th Lithuanian startup community members gathered at Kilo Health headquarters to review what was achieved in startups ecosystem in 2022 and to award the best of community.
This time, Wrap Up of the Year 2022 was organized by Startup Lithuania together with Vilnius TechFusion. The event was opened by reviewing what has happened in 2022. Head of Startup Lithuania, Roberta Rudokiene, presented this year's highs and lows together with Inga Langaite (CEO of Unicorns Lithuania), Gerda Sakalauskaite (Managing Director at LT VCA), and Justinas Pasys (Managing Director at LitBAN). 
The year 2022, despite the hardships, have brought a lot of important achievements. This year Lithuanian ecosystem witnessed the biggest startup exit in the history – Mailerlite was sold for 84 M euros. We also saw a 2nd unicorn, NORD Security, grow up. Lituania's startup ecosystem also managed to attract some talents – the number of emploees in 2022 grew 20%. This resulted in businesses paying 45% more taxes than in 2021.
On the other hand, there was also some decline. The revenue of the startup ecosystem fell down by 3%, and, keeping in mind the difficult situation with war in Ukraine, the exports shrunk by almost 24%.
However, the overall year for Lithuanian startups were great, especially in angel investments. Despite general investment size shrinking, angel investments grew by 40% this year, reaching 14,5 M euros.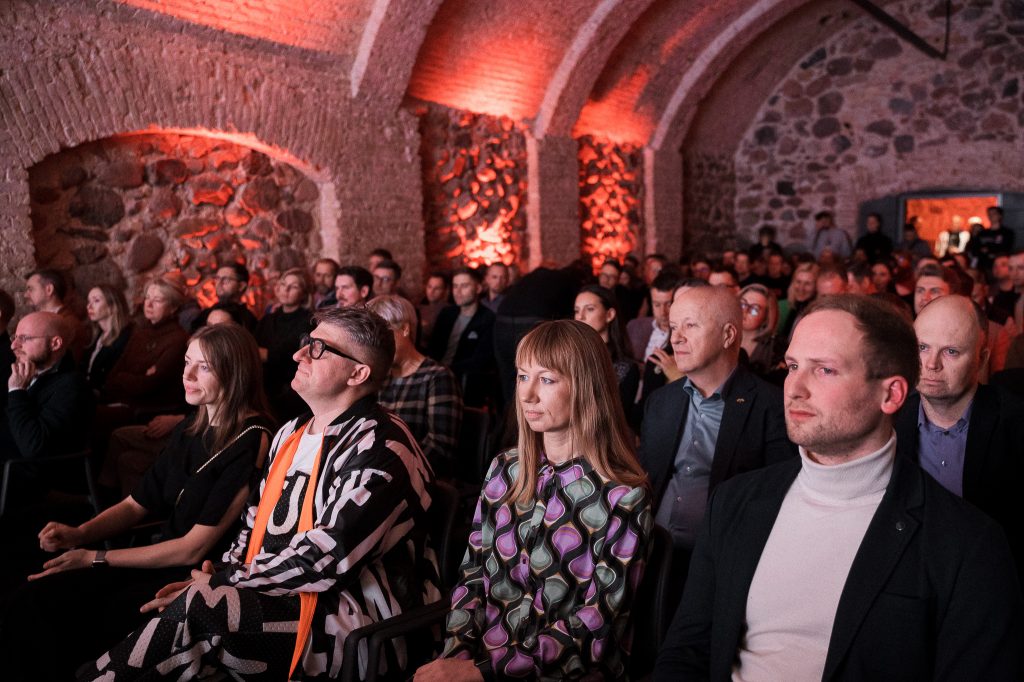 Finally, a great news from Dealroom.com concluded the wrap up of 2022 – this year, Lithuania ranked #1 in CEE by
the growth of ecosystem value. So, there is a lot to look forward to in year 2023!
The second part of the event – Startup Awards –have appraised six startups, which were selected by the jury of ecosystem experts, startups, and the people themselves. The six winners are:
Startup of the Year – Omnisend 
Newcomer of the Year – Flo Health 
Rising Star – PVcase 
Best Emerging Tech – Litilit
Ecosystem Hero – Mantas Mikuckas, Vinted
Public's Favourite – #walk15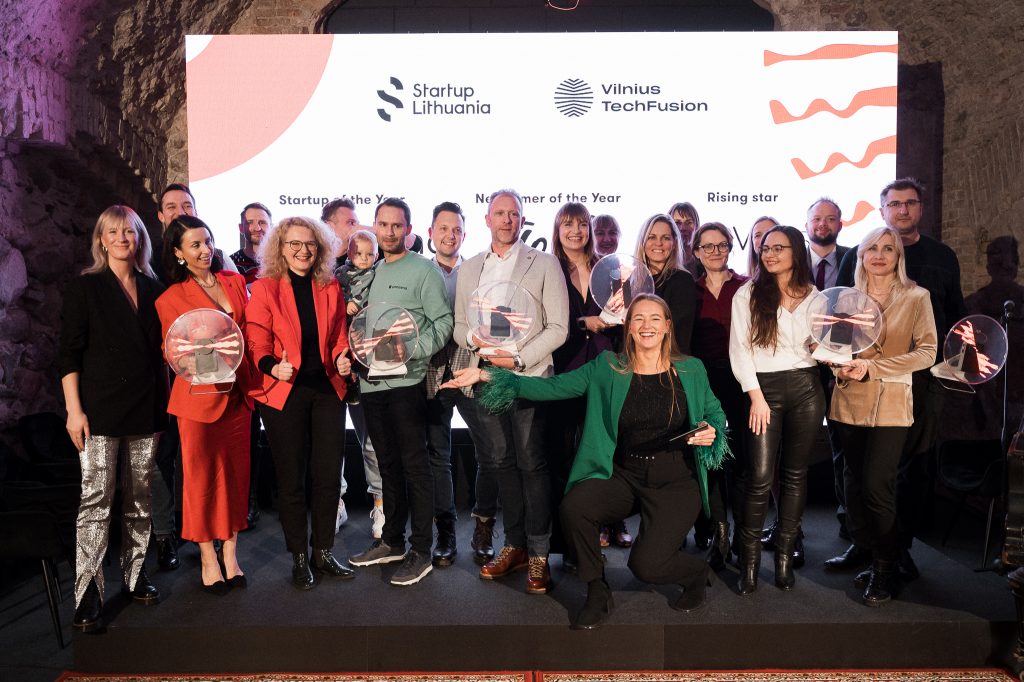 Find full review of the year 2022 here. If you missed the event, watch the recording of the event here.